Available in the Growth Plan and above.
Note: The user email id on Salesmate and DialPad should be the same then only it will allow you to send or receive a text in Salesmate.
Dialpad is the most modern business communications platform. Taking into account every form of communication that you rely on and unified it into one app. Calling a client? Meeting with your team? Texting a colleague? It's all here, on all your devices.
Installing / Uninstalling the Dialpad app (Only for Admin)
Navigate to the Profile Icon on the top right corner.
Click on Setup
Head over to Apps & Add-ons
Click on Voice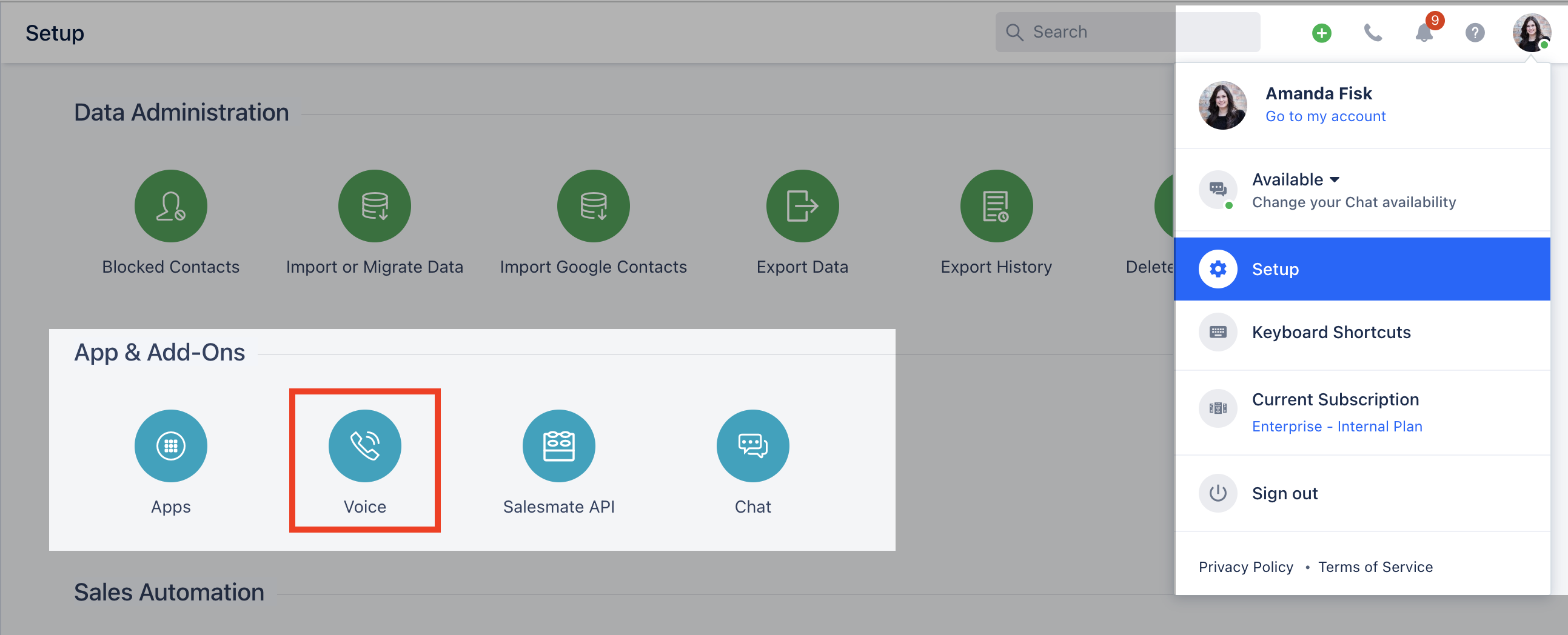 Dialpad
Click on "Install" to install the Dialpad

You will be asked to provide your Dialpad key here.
Dialpad API keys can be generated from the native Dialpad account. Create Dialpad API Key
To create an API key, head to your Admin Settings from Dialpad.com.
Navigate to

My Company
Select

Authentication
Select

API Keys
Select Add key
Enter the API key's name and expiration terms
Select desired Additional Scopes

For Call Sync (Recording export should be selected)
For SMS Sync (Message content export should be selected)
Allow recordings URL to be provided in call logs
Allow text message content to be read for all users
Allow read-access to Dialpad Meetings resources
Allow screen pops initiated from screen pop API
Allow subscription to change log events using event subscription API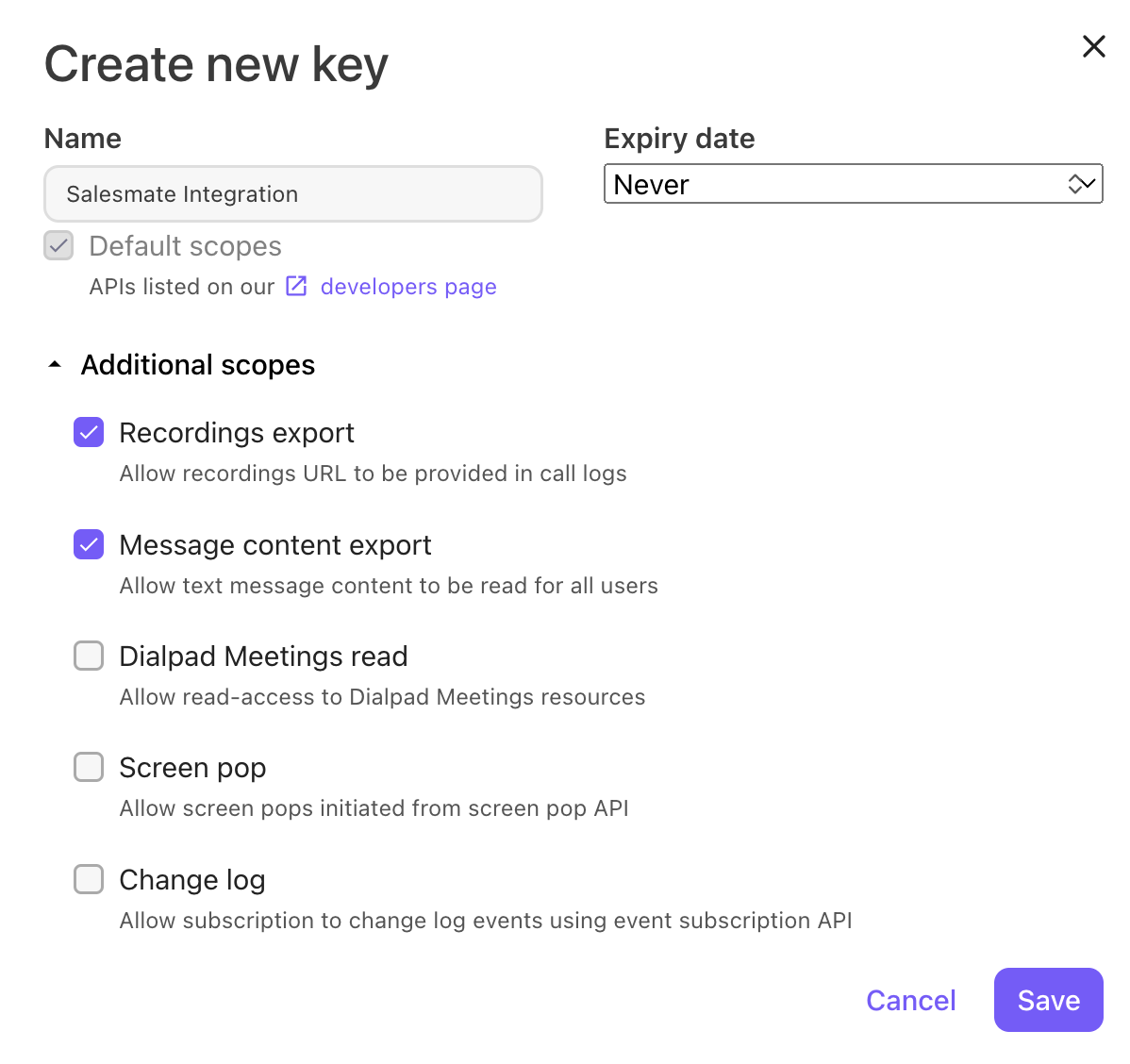 Select

Save
If desired, copy the code to your clipboard

Your new API Key and will now appear in the list of API keys.
Add the Dialpad API Keys as created

On successful verification, the following message is shown in status: "Integration enabled"

On Failure: "Connection failed. Please check your API keys".

>> Log calls and texts of all the users even without a Salesmate account.
Choose a user to assign calls and texts from unmatched users (not available in Salesmate). (Refer to Calling via Dialpad)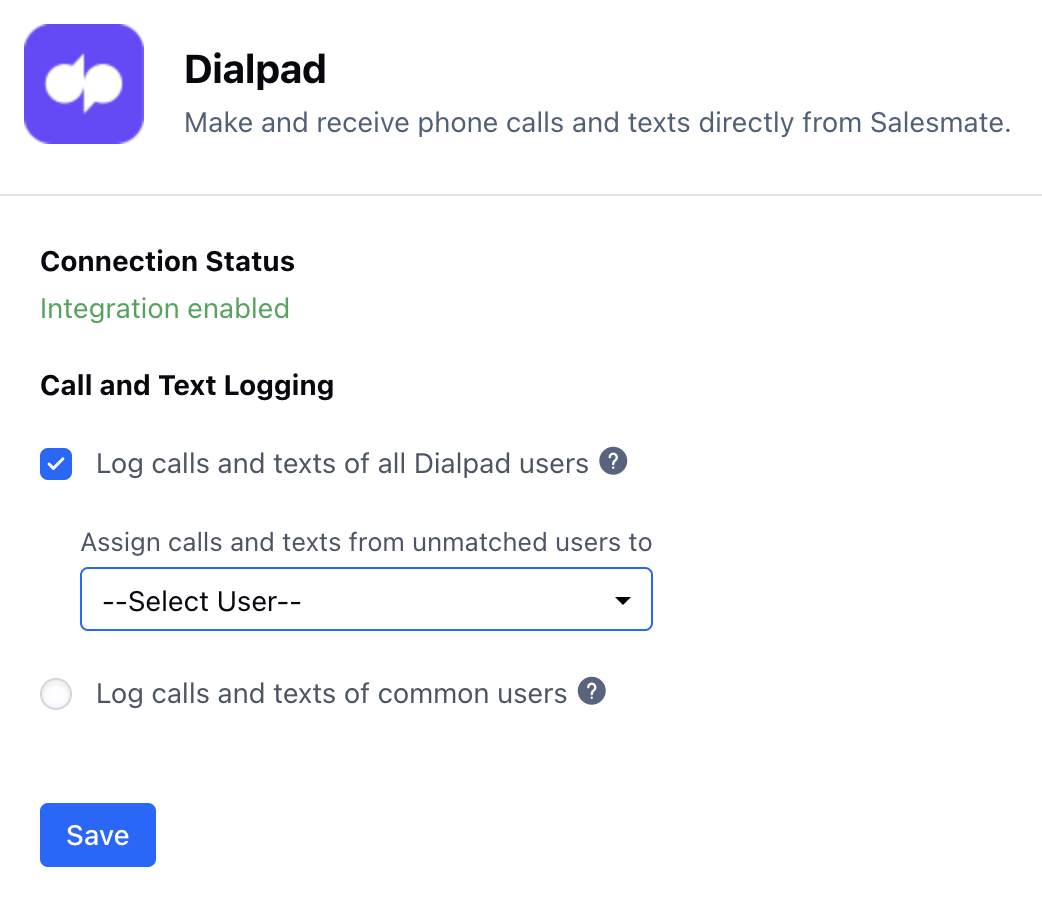 Log calls and texts of the users having both Salesmate and Dialpad accounts.

The users are auto matches based on their email.

Log calls and texts of all Dialpad users (Default: Enabled)
Log calls and texts of common users
Click "Save"
To uninstall the DialPad app.
Go to Setup
App & Add-ons
Voice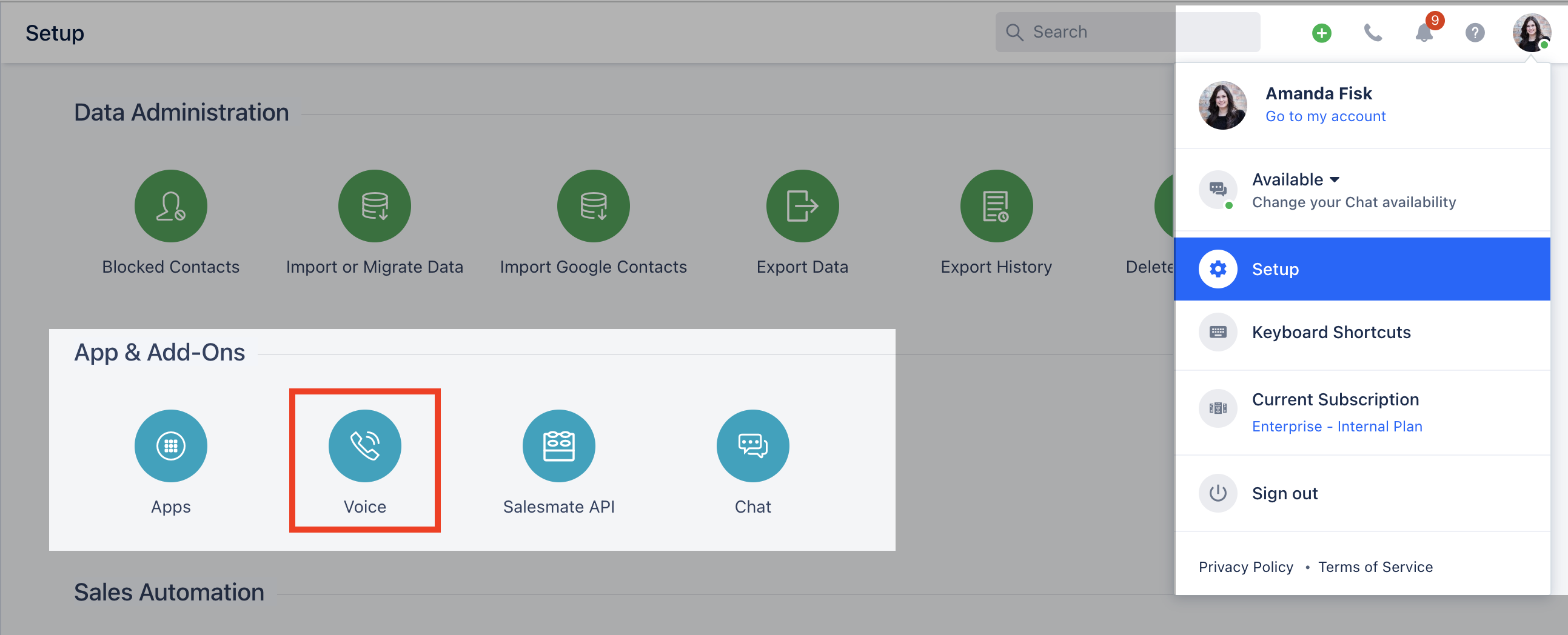 Dialpad
Click on "Remove" to uninstall the Dialpad


You will get a confirmation popup.

"Are you sure you want to remove the Dialpad App?

Confirm to remove the Dialpad app