If you're expanding your sales team and need to increase the number of users in your current plan, you can do so. On the other hand, if you have fewer users who actively use your account, you could decrease the number of users too.
To increase /decrease users:
Navigate to your Profile Icon on the top right corner.
Go to Current Subscription.

OR
Navigate to the Profile Icon on Top right corner
Go to Setup >> Account Management >> Current Subscription
You'll be presented to the Current Subscription Page.
Now, click on Manage.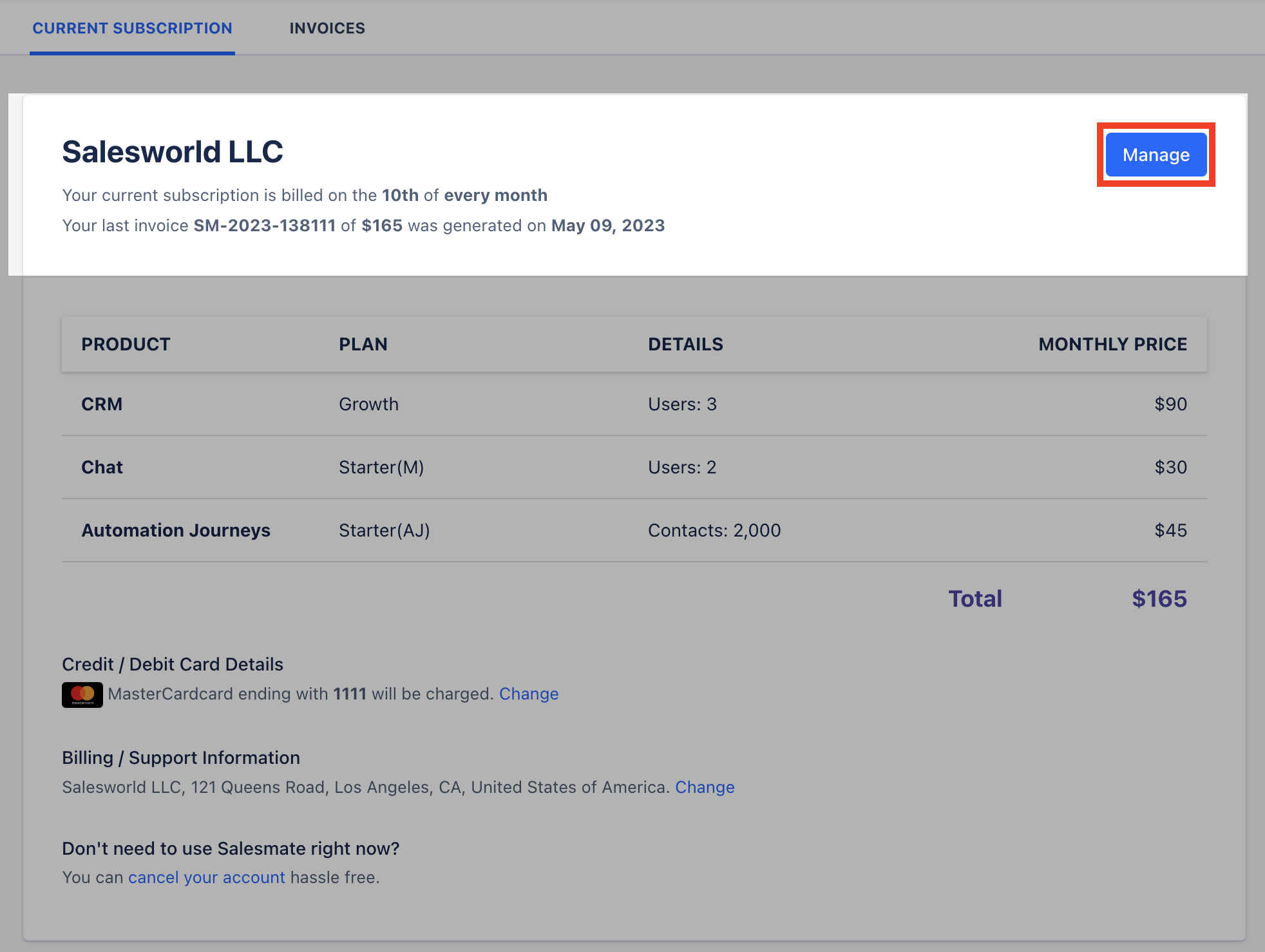 Under CRM Users, click on + to add the Users or - to remove the Users.