Collaboration is key!
To make collaboration between users easier, quicker and efficient Salesmate now has User Mentions.
You can call out your team members in notes and descriptions to grab their attention on the specific customers, deal, activity, etc. with a simple "@" mention handles. Just start typing @ and the users' name, and you will see a list of users in your CRM appear.
The system will show you a hyperlinked name of the user who is being mentioned after you pick the correct user from the auto-suggested list.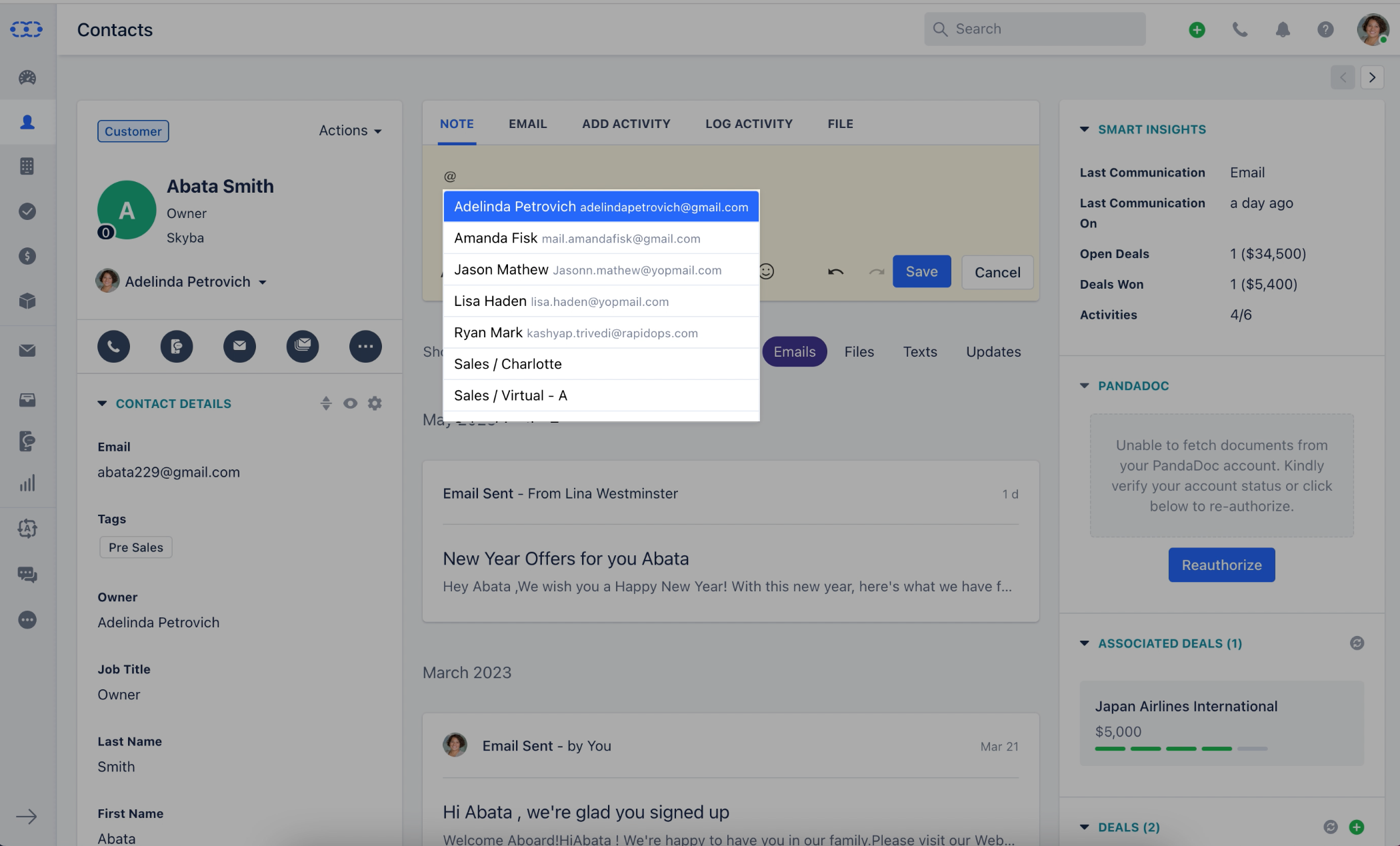 Posting with a mention would make the note/description visible on the mentioned user's timeline as well as send out a notification that they have been mentioned. For example, If Adelinda is working with Amanda and Lisa and discussing a sales pitch for a deal they are collectively working on. Adelinda can draw their attention by mentioning their name in the note. When they see their notifications or timeline they will be able to follow-up on Adelinda's note.
Not just notifications within the system the users can choose to receive notifications via email or on mobile app when they are mentioned.
To enable/disable notifications on user mentions
Navigate to the Profile Icon
Click on Go to My account
Select Notification Preferences >> Mentions