What is a Tag?
The simplest definition of a tag is: Tag is a label attached to someone or something for the purpose of identification or to give other information.
Salesmate lets you attach tags to Contacts, Companies, Activities, and Deals. Tagging can be useful when you need something to quickly find a record or filter information. Tags are a great way to manage your records, perform workflow actions on them and automize your sales process.
Tag Management in Salesmate lets you view and manage your tags from a single interface.
Add a tag
You can add a tag directly to the record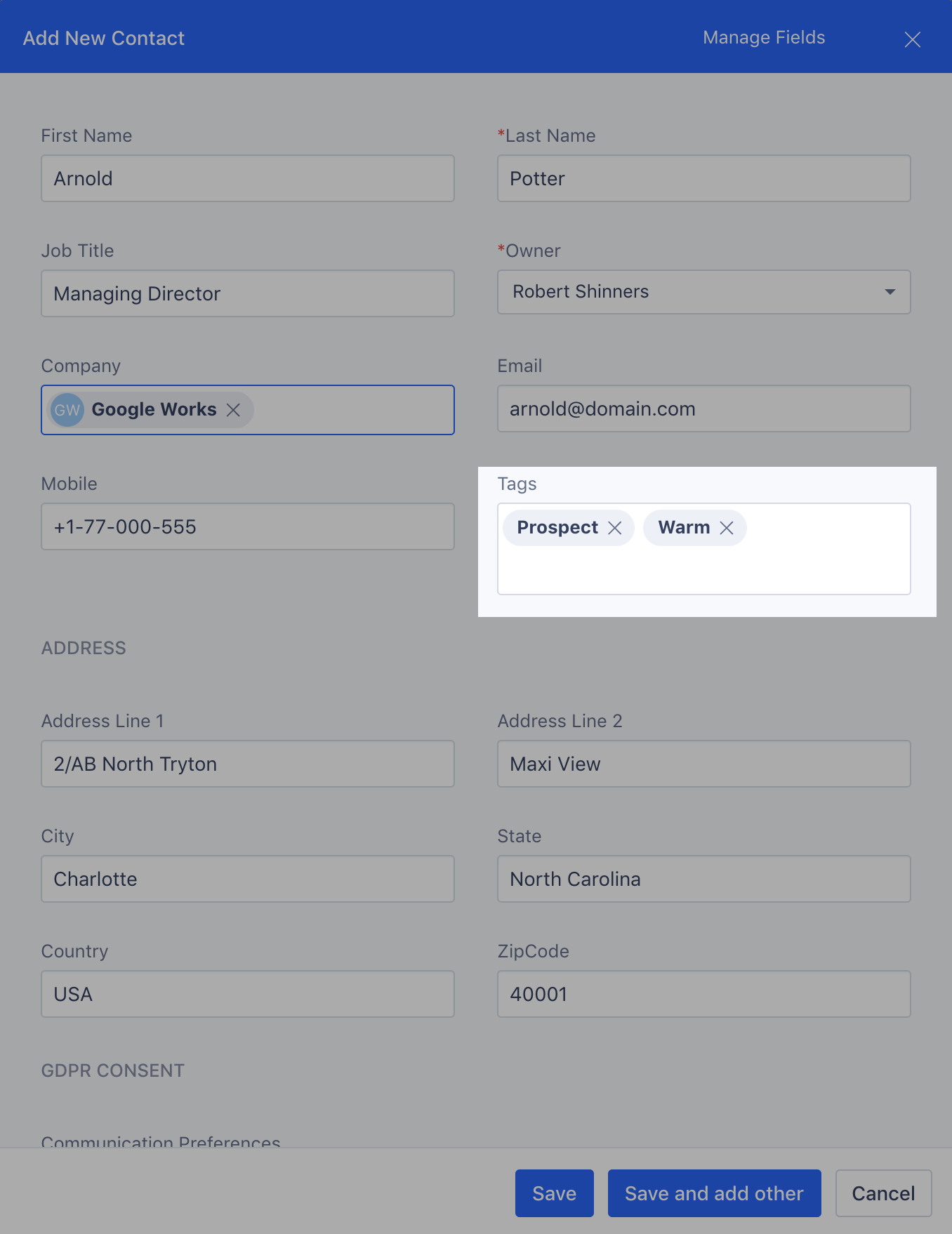 OR
To add a tag:
Click on the profile icon in the top right corner
Go to Setup > Customizations > Tag Management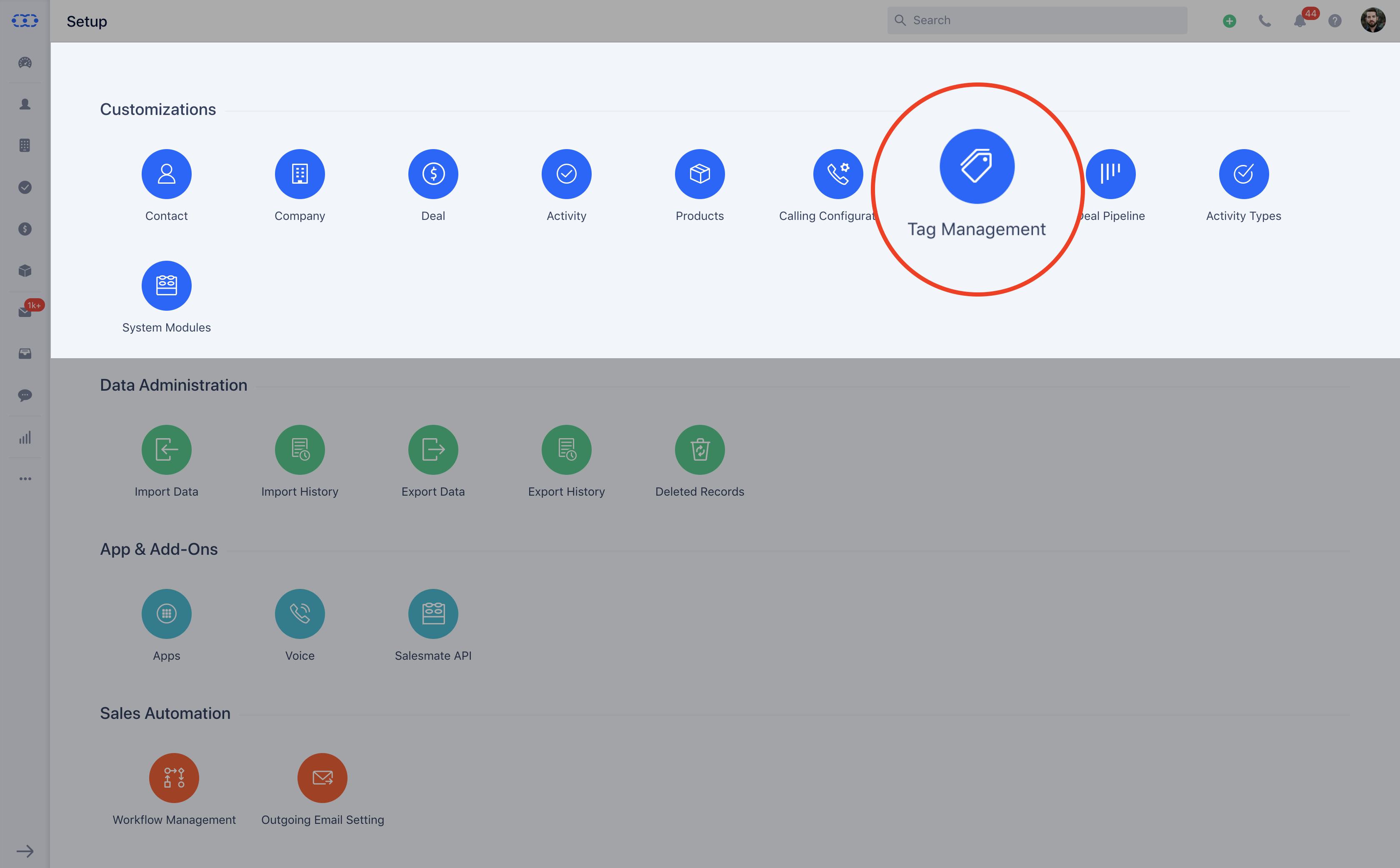 Click the "+Add Tag" button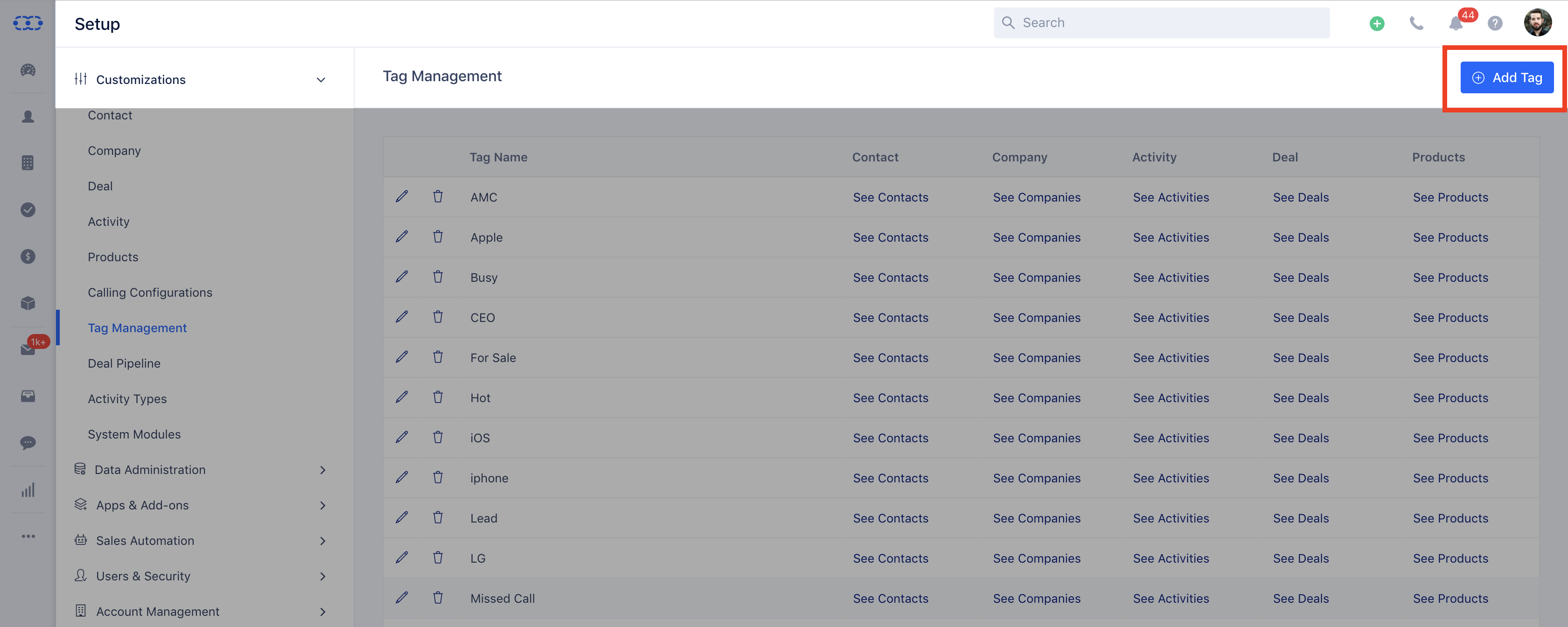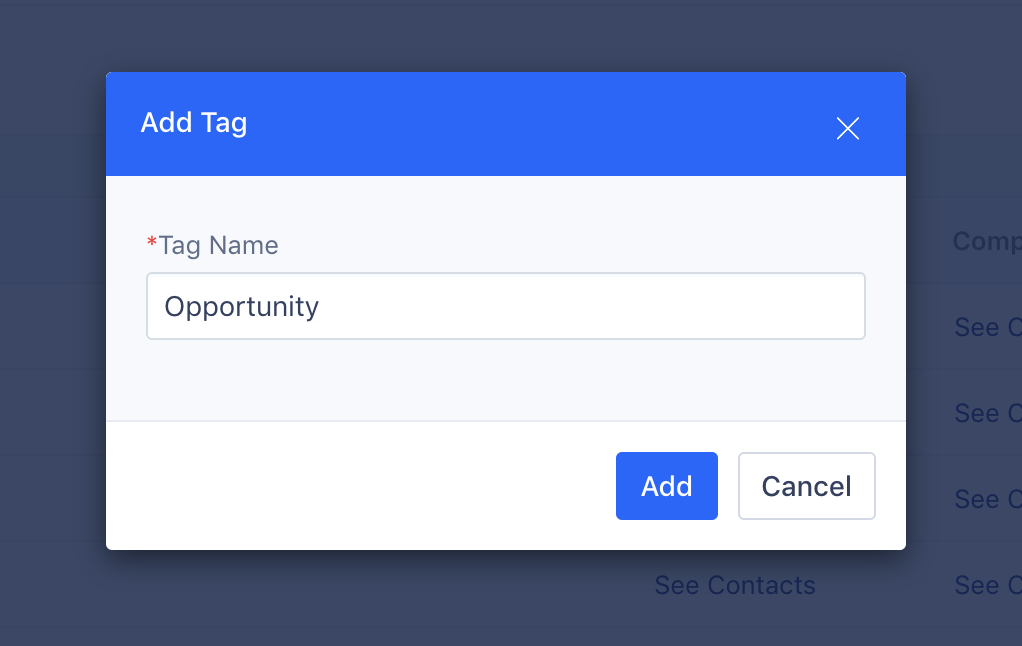 Renaming / Editing Tags
When you rename or edit a tag it will update all the records associated with that tag.
To rename or edit a tag:
Go to Setup > Customizations > Tag Management
Click on the edit (pencil) icon before a tag name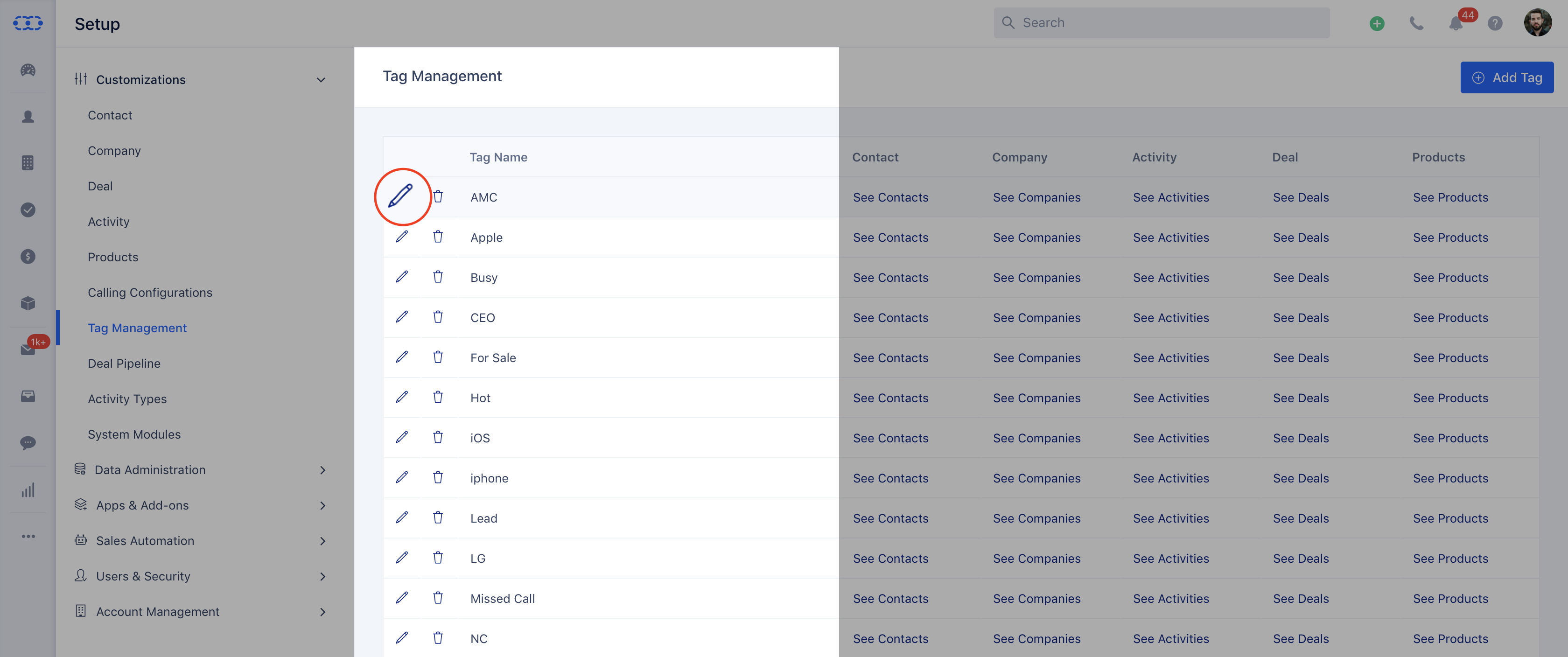 Give a new Tag Name
Hit Update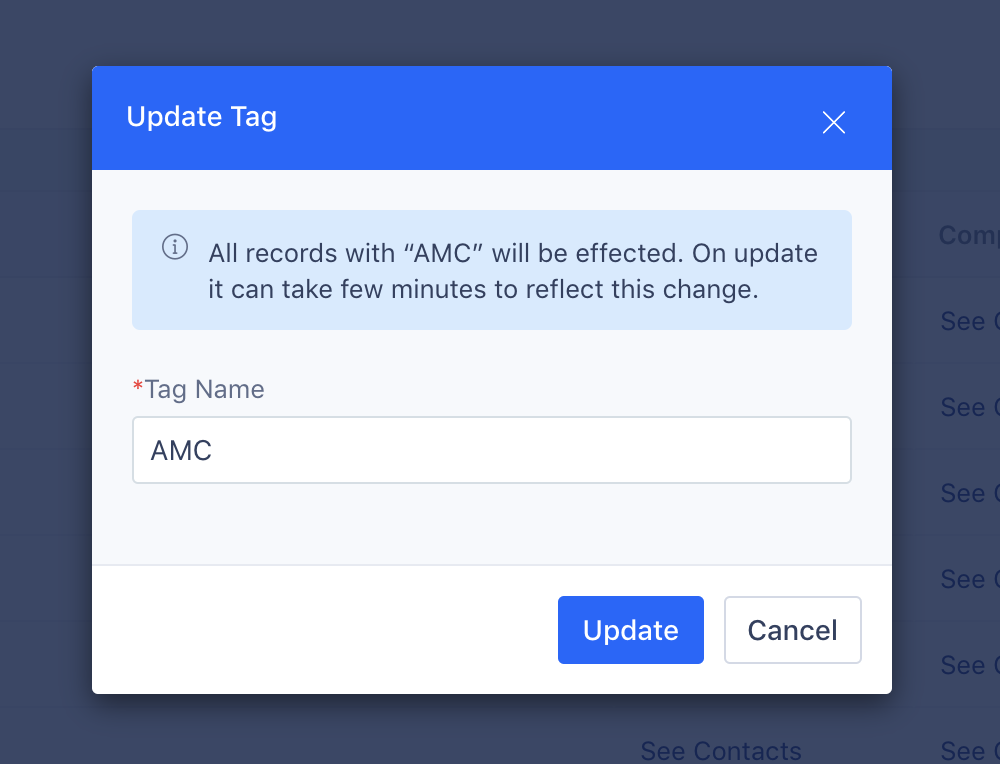 All records with "AMC" will be affected. On update, it can take a few minutes to reflect this change.
Removing Tags
You can simply remove a tag by editing the record and removing it from the associated record.

Deleting Tags
When you delete a tag it will delete the tag and remove it from all the associated records
To delete a tag:
Go to Setup > Customizations > Tag Management
Click on the delete (trash) icon before a tag name
Confirm deletion
Hit Delete

Note: Deleting or removing tags can cause associated views, reports, filters, and workflows to stop working.
Bulk update operations with Tags
Bulk update operations like Remove, Append and Equal are possible with Tags
To bulk update tags:
Go to any module
Select the records on which you wish to update the tags
Hit Update button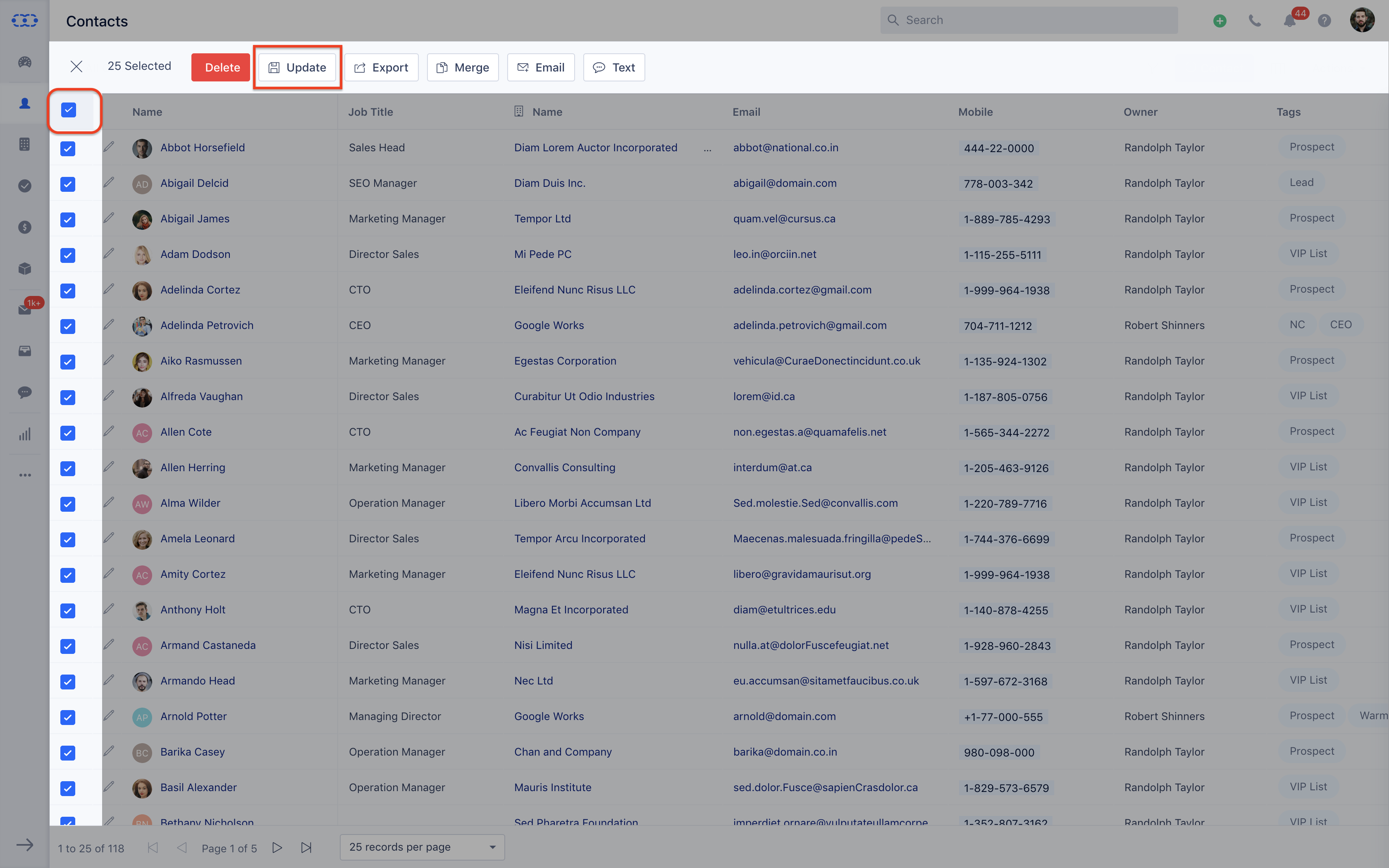 Select the Tag filed
Select the bulk update operation: remove, append or equal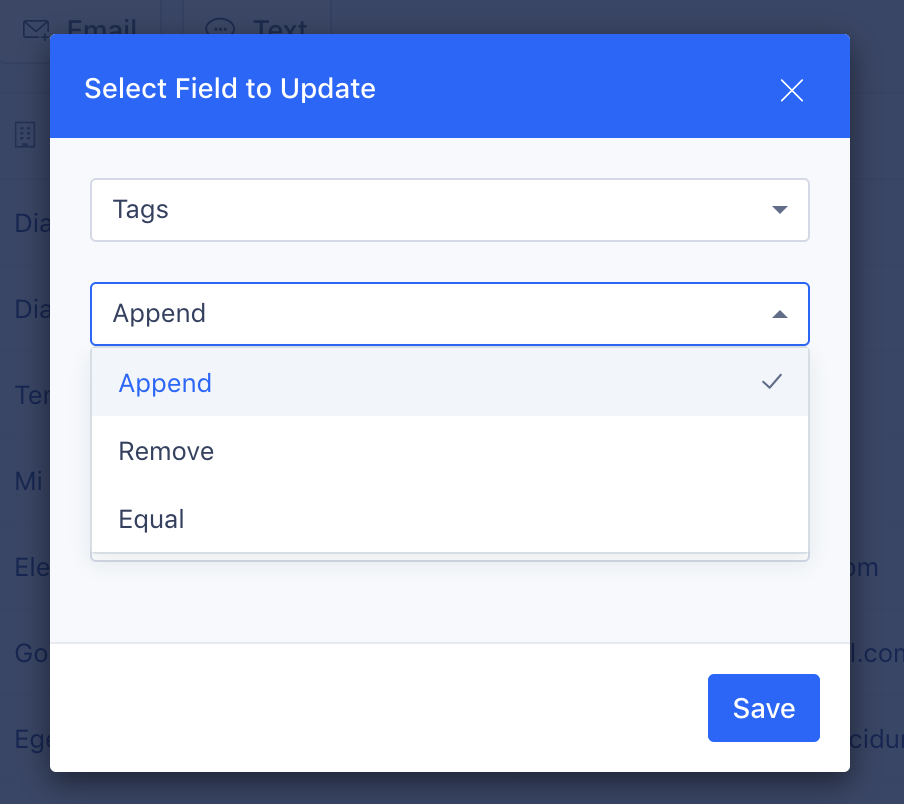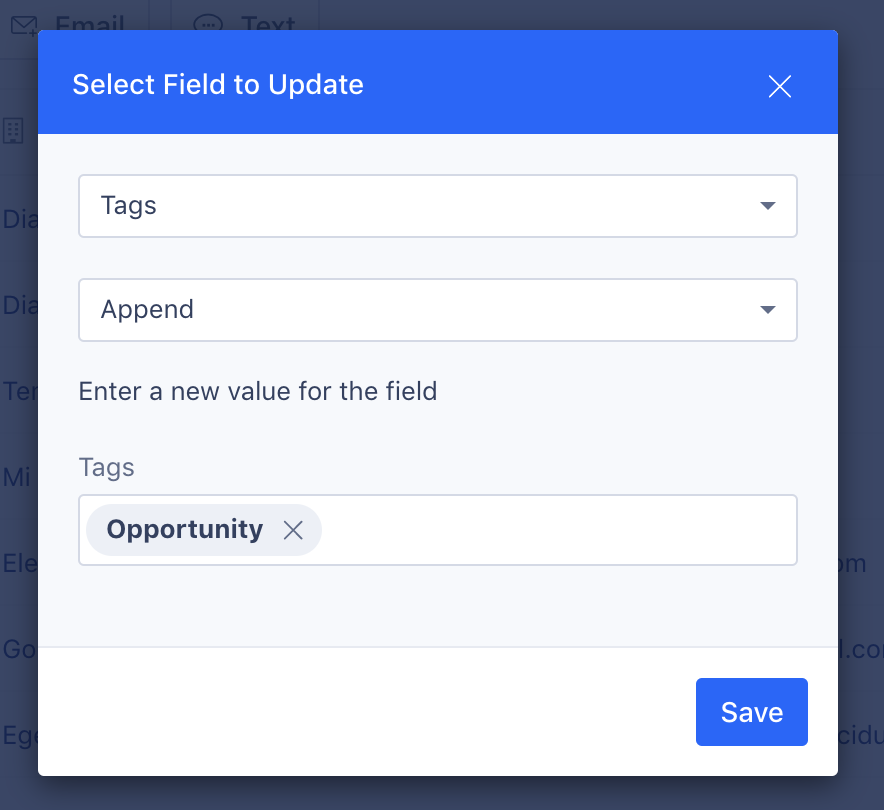 How to Filter Records with Tags?
Tags are a great way to manage and Filter Records. It helps you keep your data handy whenever you need them. If you have imported or created records with certain Tags and you want to Filter records for future use and manage it as a view, you can follow below steps -
Go to Contacts
Click on Filter Icon

Select Tag from "Contact" selection
Filter your Tags with the required combination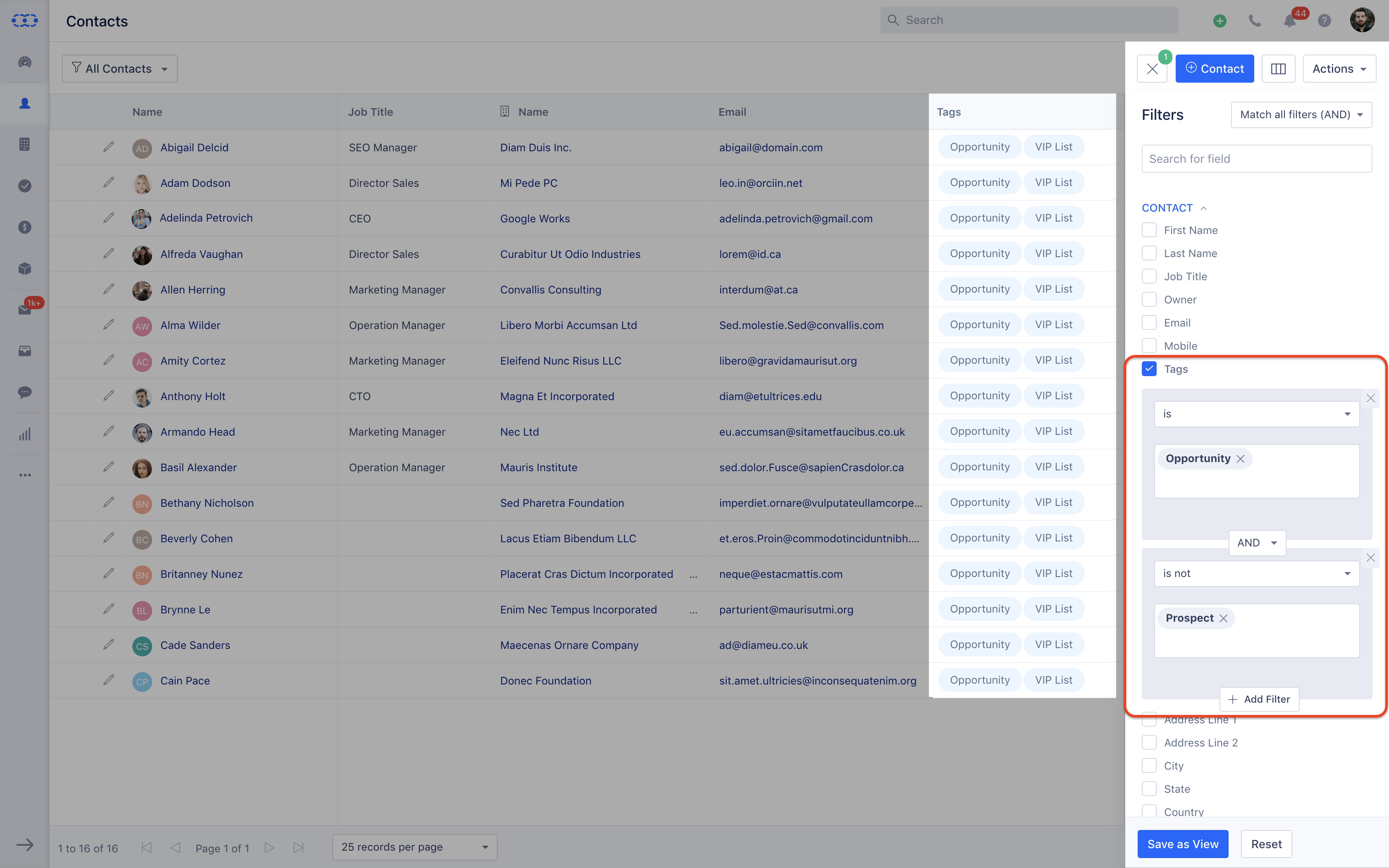 Click on "Save as View" to save the view for future usage
You can edit the view for future use as well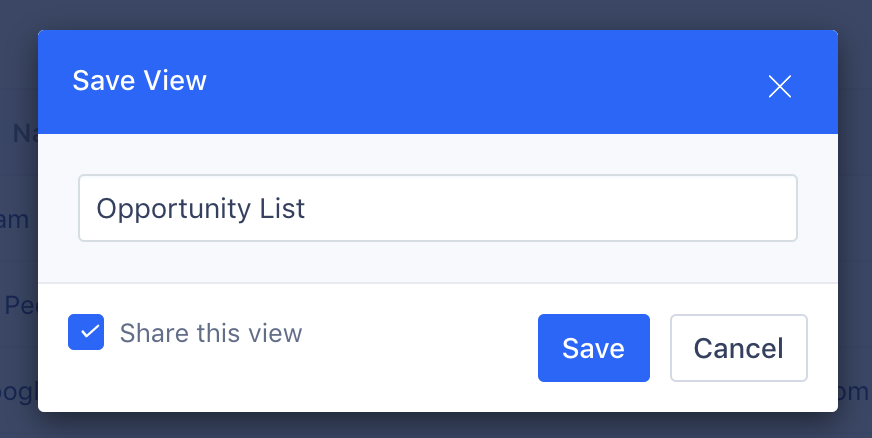 Views can be accessed anytime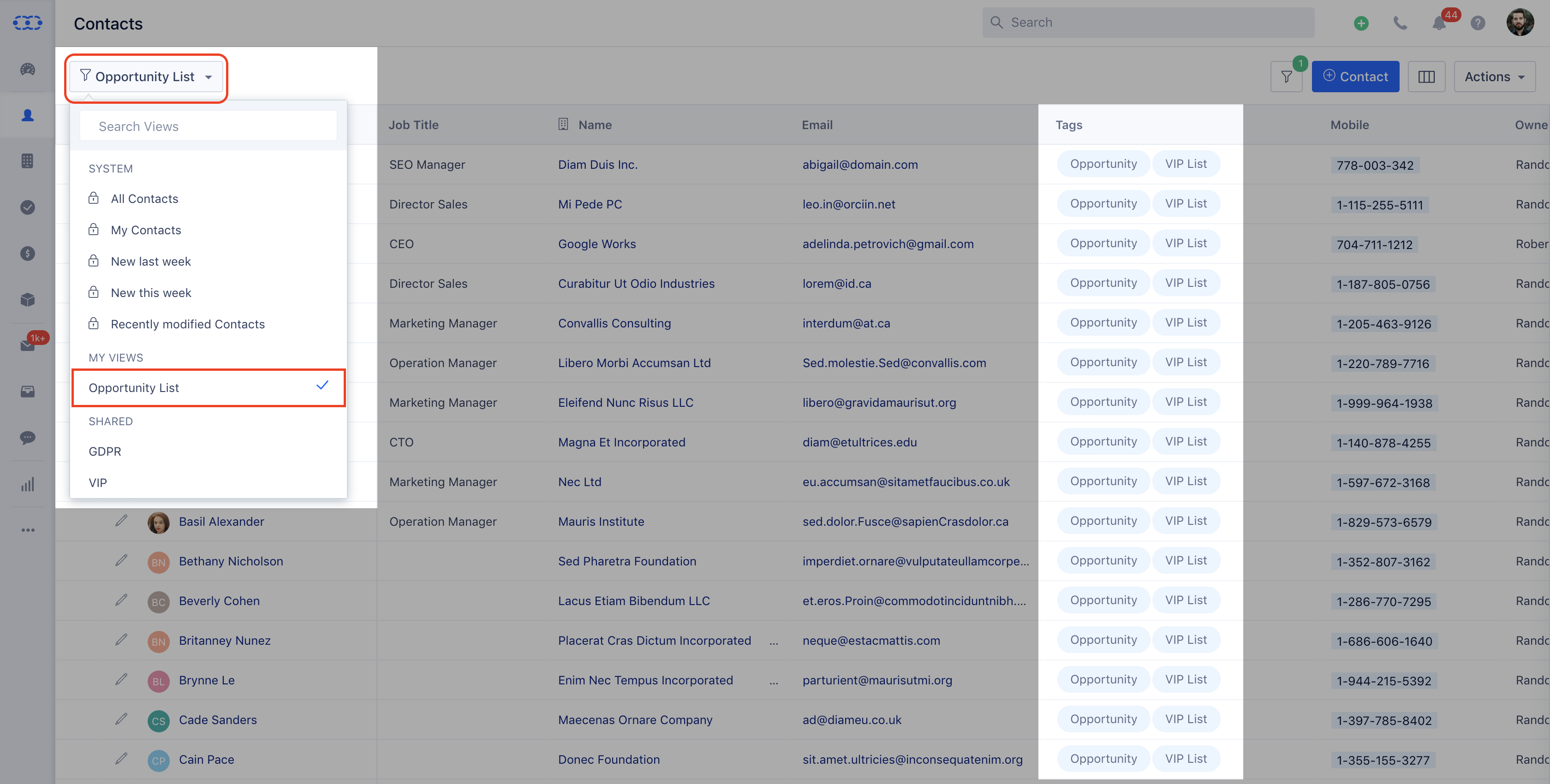 Tags are a great way to manage records and you can also filter your data at fingertips. Create and execute your workflows with Tags update.