You'll need:
A computer with internet access
Follow the below steps to Sign Up for a Salesmate account:
Open your web browser and go to the Salesmate Homepage: https://www.salesmate.io/
Click on Try for Free on the top right corner or can Click on Get started.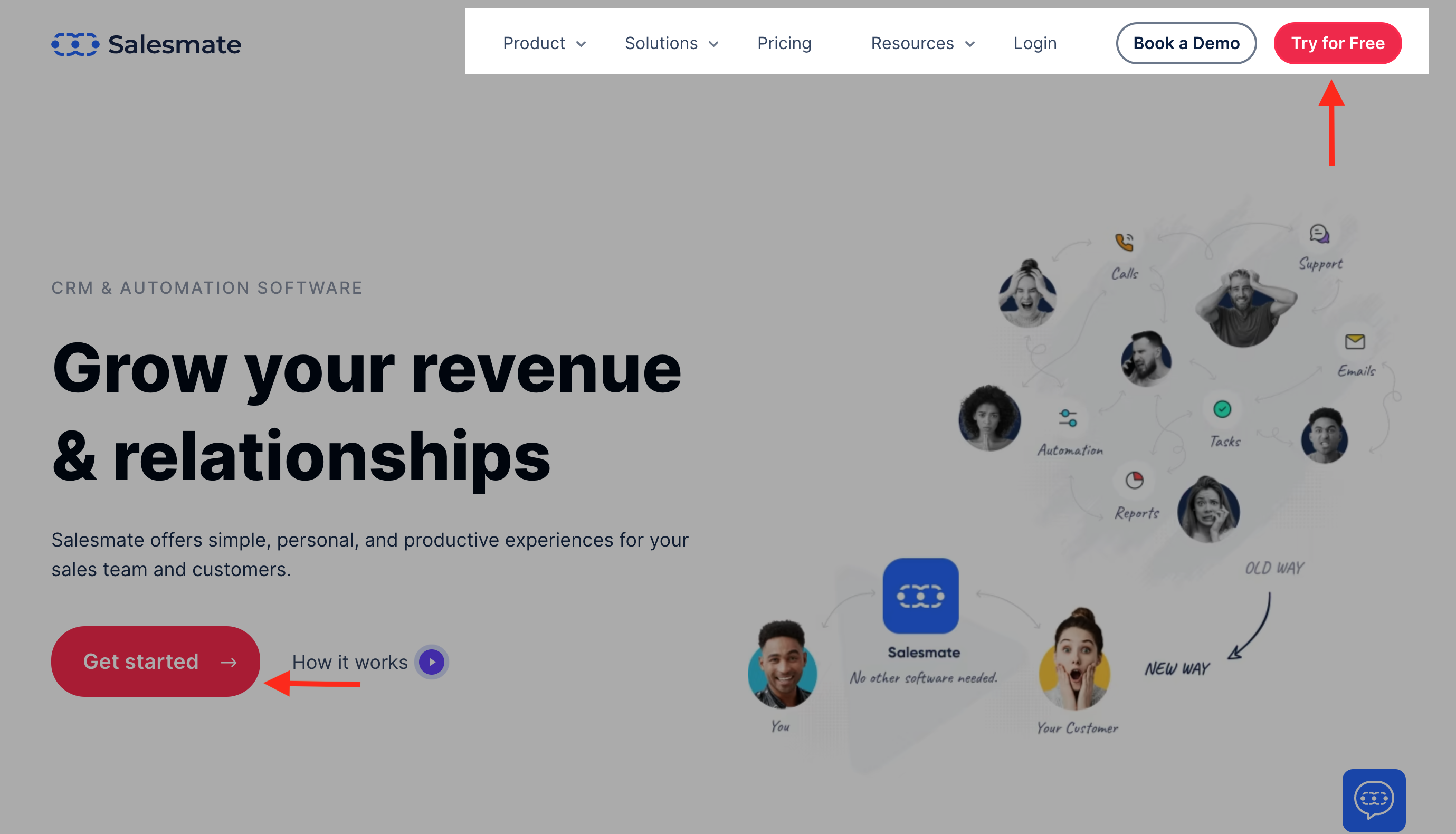 Enter the email address that you would like to sign up with and click on the "Get Started!" Page.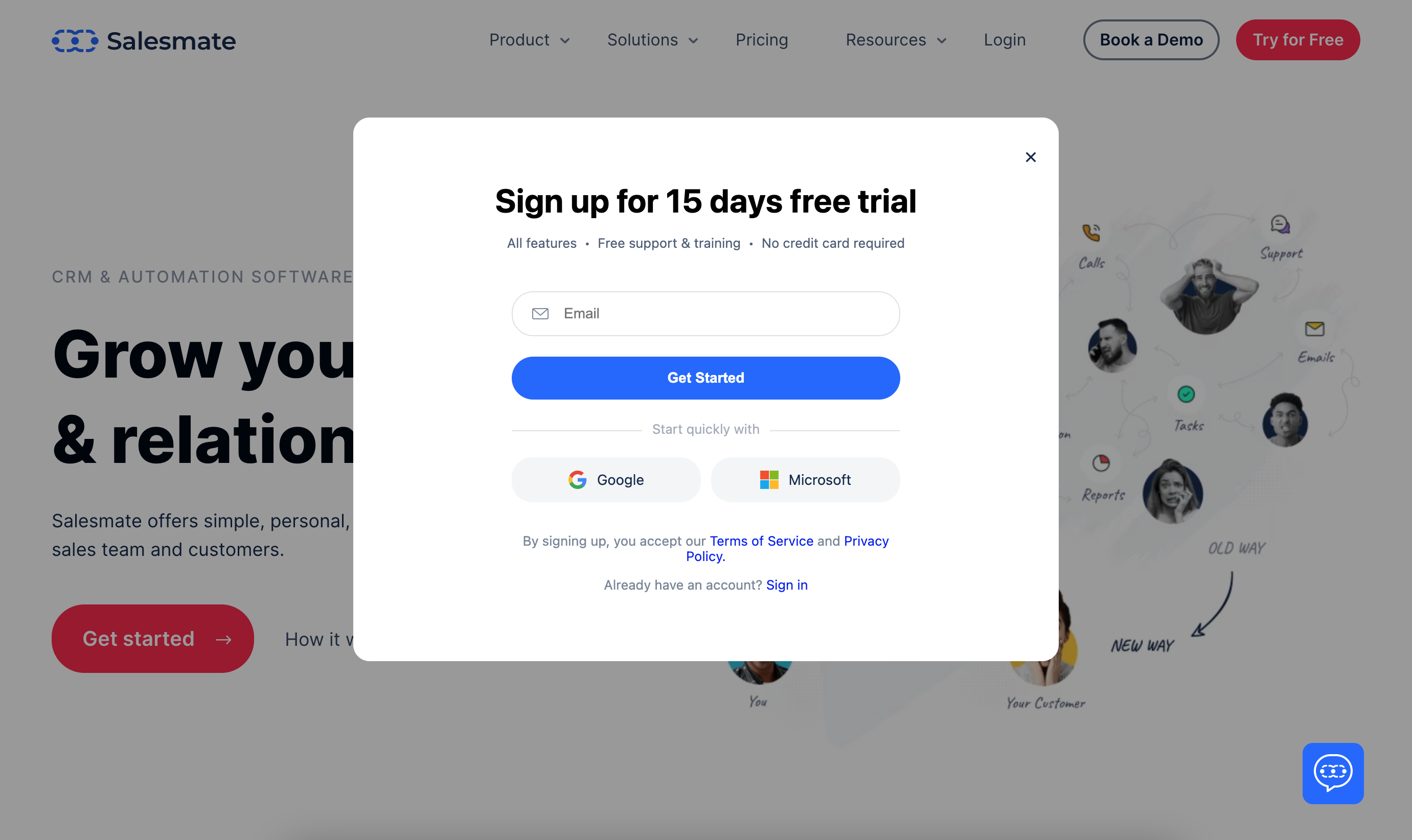 As you don't have a Salesmate account yet, you need to create one.
Here, you can directly Sign up with the Google or Microsoft account OR Enter just enter your Email to Create an account.
Check your Email Account to Confirm your registration.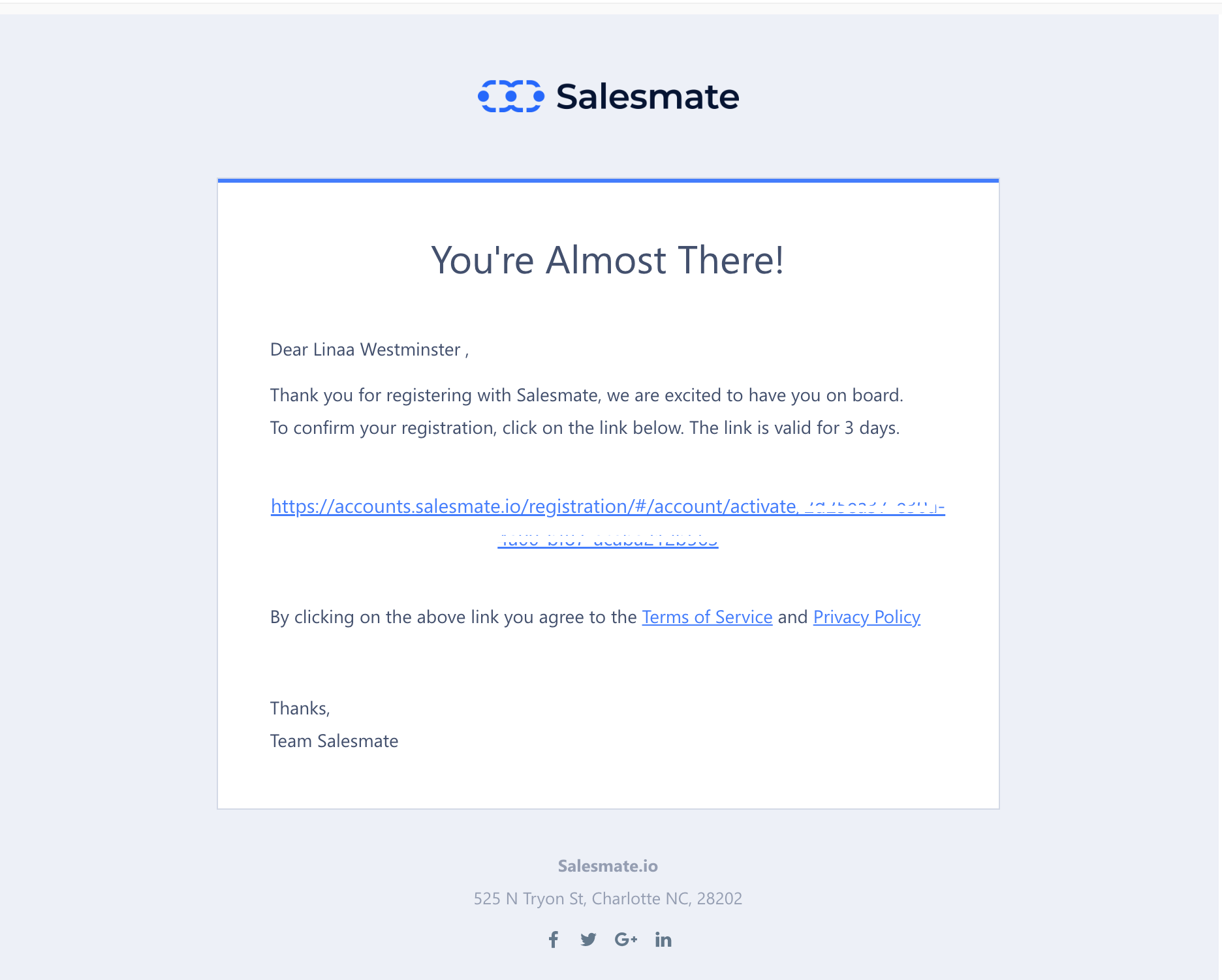 Salesmate will ask you for some basic details and choose a subdomain to Get Started with your 15 days Free Trial.
You can subscribe any time during your Trial to enjoy the unlimited benefits of Salesmate.