Business is all about data management, when you start working with a large volume of data, it gets challenging to maintain your database free from duplicates entries. As the avenues to create records in CRM increase, the chances of duplicates to get created accelerates as well.
For example, the same opportunity may get created via import as well as, say, APIs. To help you manage a clean set of records, Salesmate CRM offers both proactive and reactive solutions.
Merge duplicate records
Despite creating unique fields and double checking data, if you still think there could be duplicate records in your CRM, you can use Salesmate CRM's Merging tool to merge them.
 To find and merge duplicate records:
Select Module - Contacts or Companies
Filter the records you want to Merge
Click on Filter icon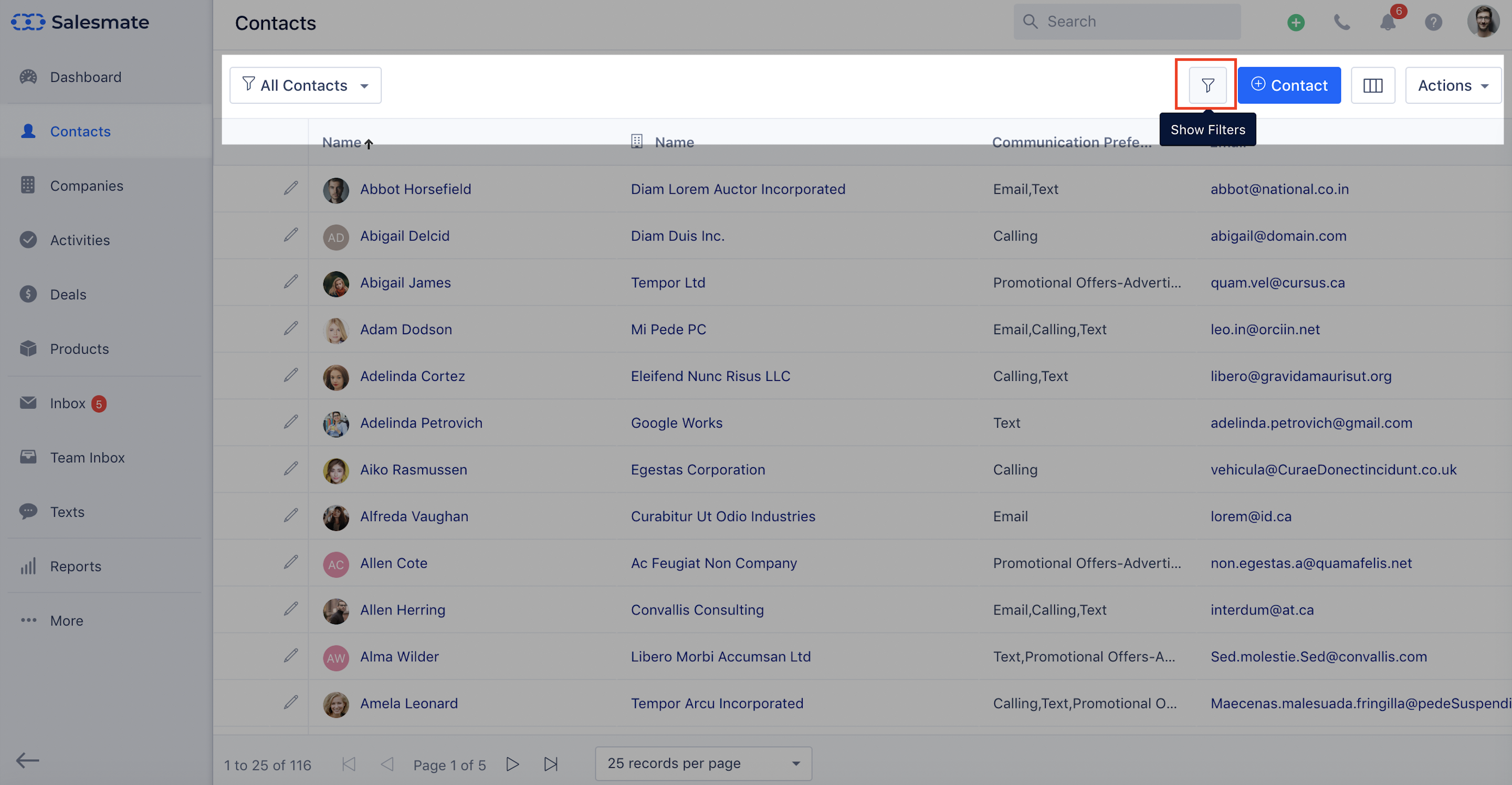 Search with the required options / criteria
Select the Records you want to Merge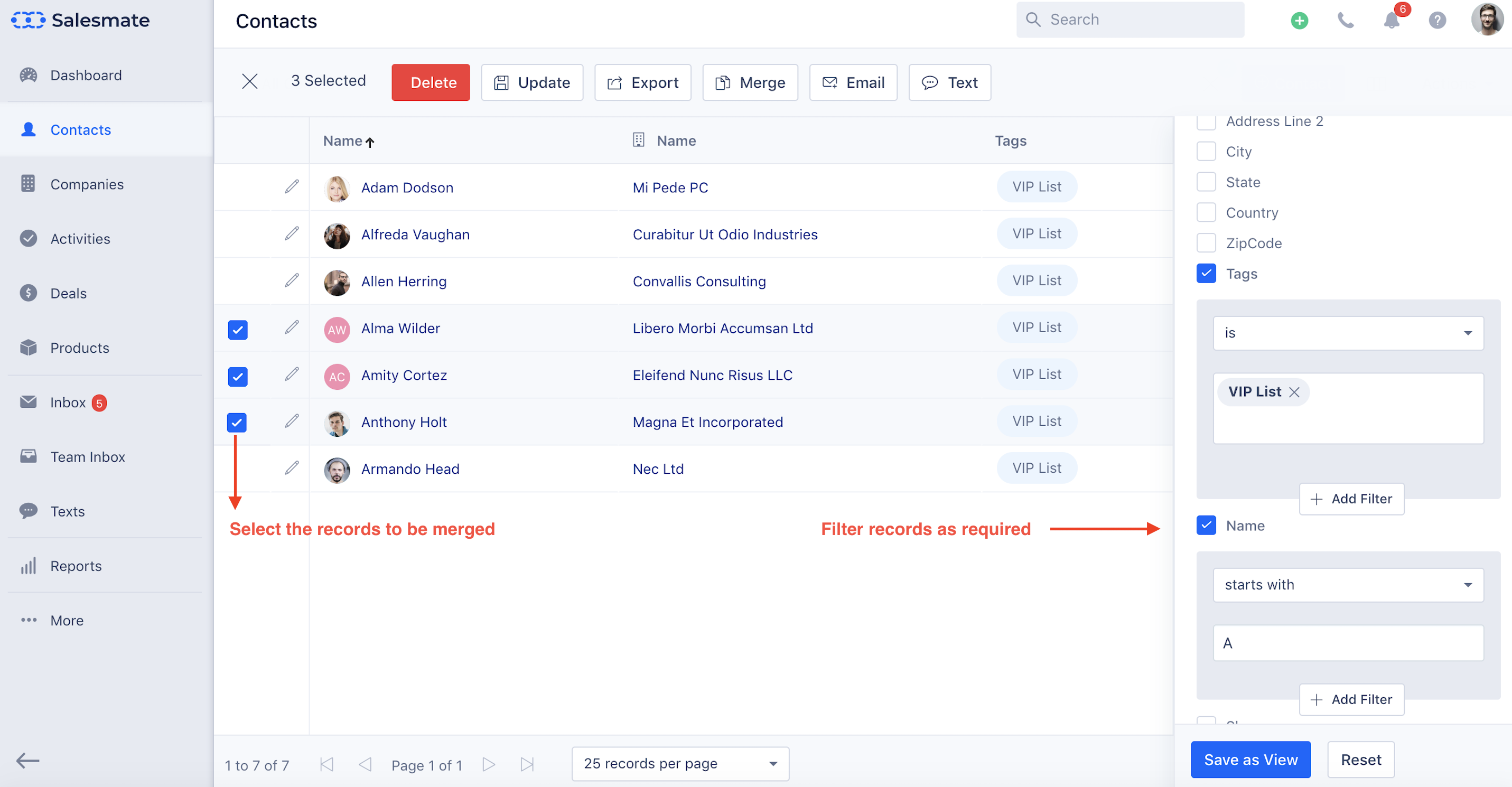 Note
The attachments, activities and notes will be transferred to the master Contact.

The record(s) merged to the master record will be deleted permanently and the action cannot be reverted.
You will be required to select a 'Master Record' from among the contacts you've chosen to merge. This contact will be the one retained with the total transactions of all the merged contacts, while the rest will be deleted. The contacts Merged cannot be retained back to its original form.
Select the Master record
Select the Fields among records needed to be retained
In the Merge [records] page, select the record that you want to maintain as the Master Record. If you wish to take all the master record values as final and merge the duplicates, it can also be.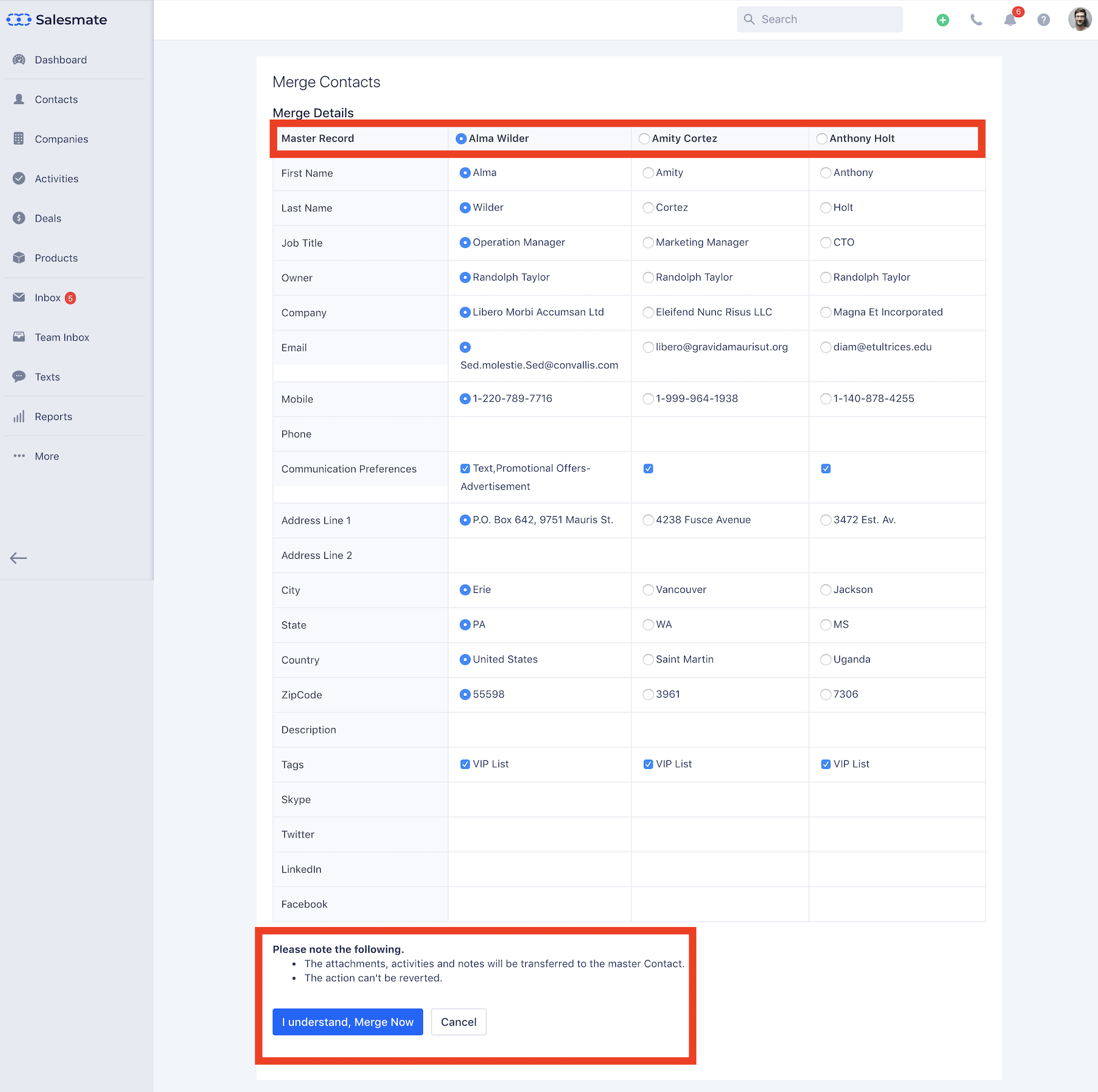 Hit Merge now, once you confirm the above selection