In Salesmate, to be able to call out of the app using Salesmate Calling, you will need to activate the Voice app.
Here's how to do it,
Log-in to Salesmate as an Administrator
Go to Setup

Apps & Add-ons
Select Voice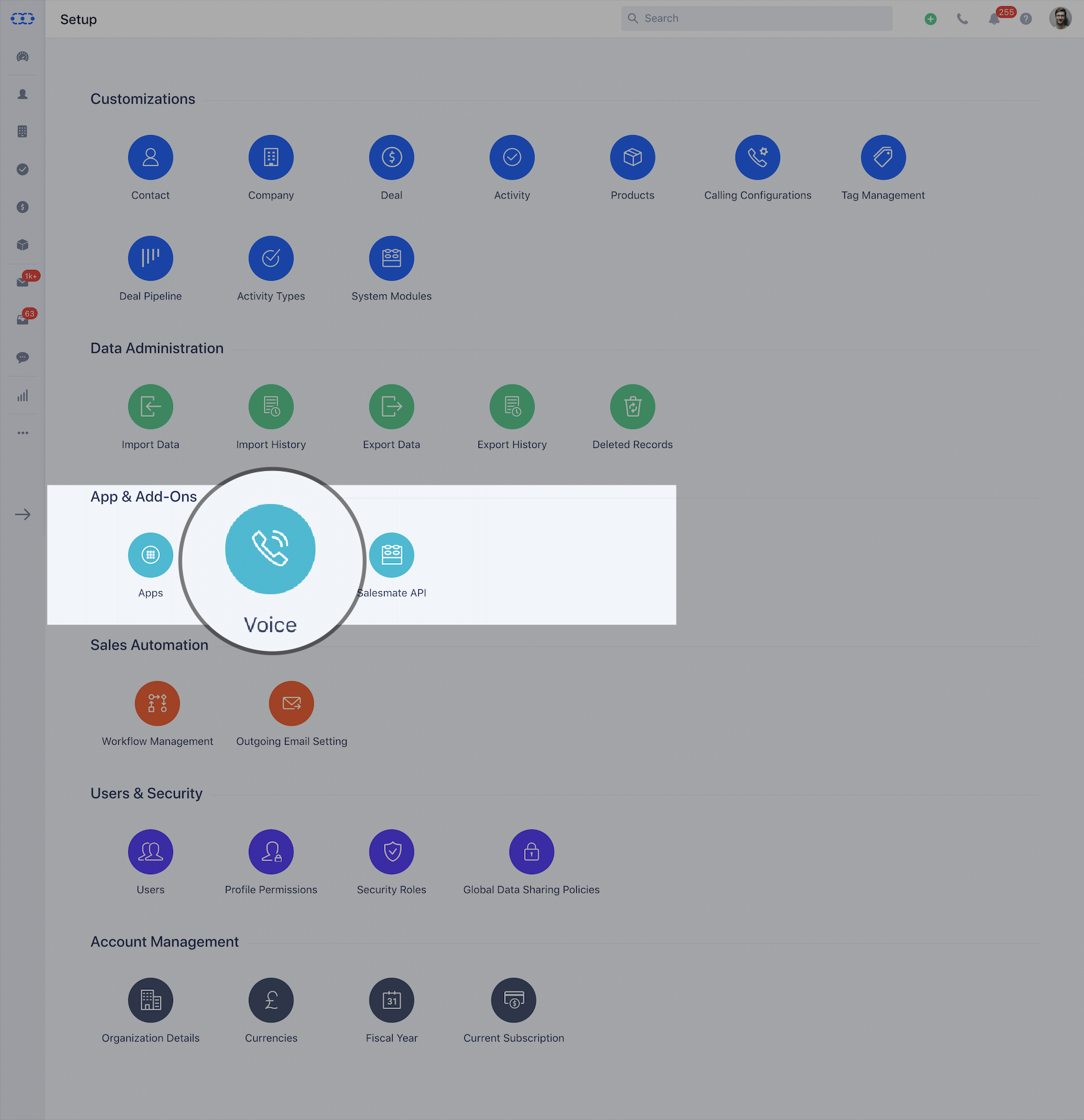 Click on Install (Salesmate Voice & Text)

To activate Voice and Text, you'll need to provide us with following information. Once verified, Salesmate Voice and text will be activated in your account.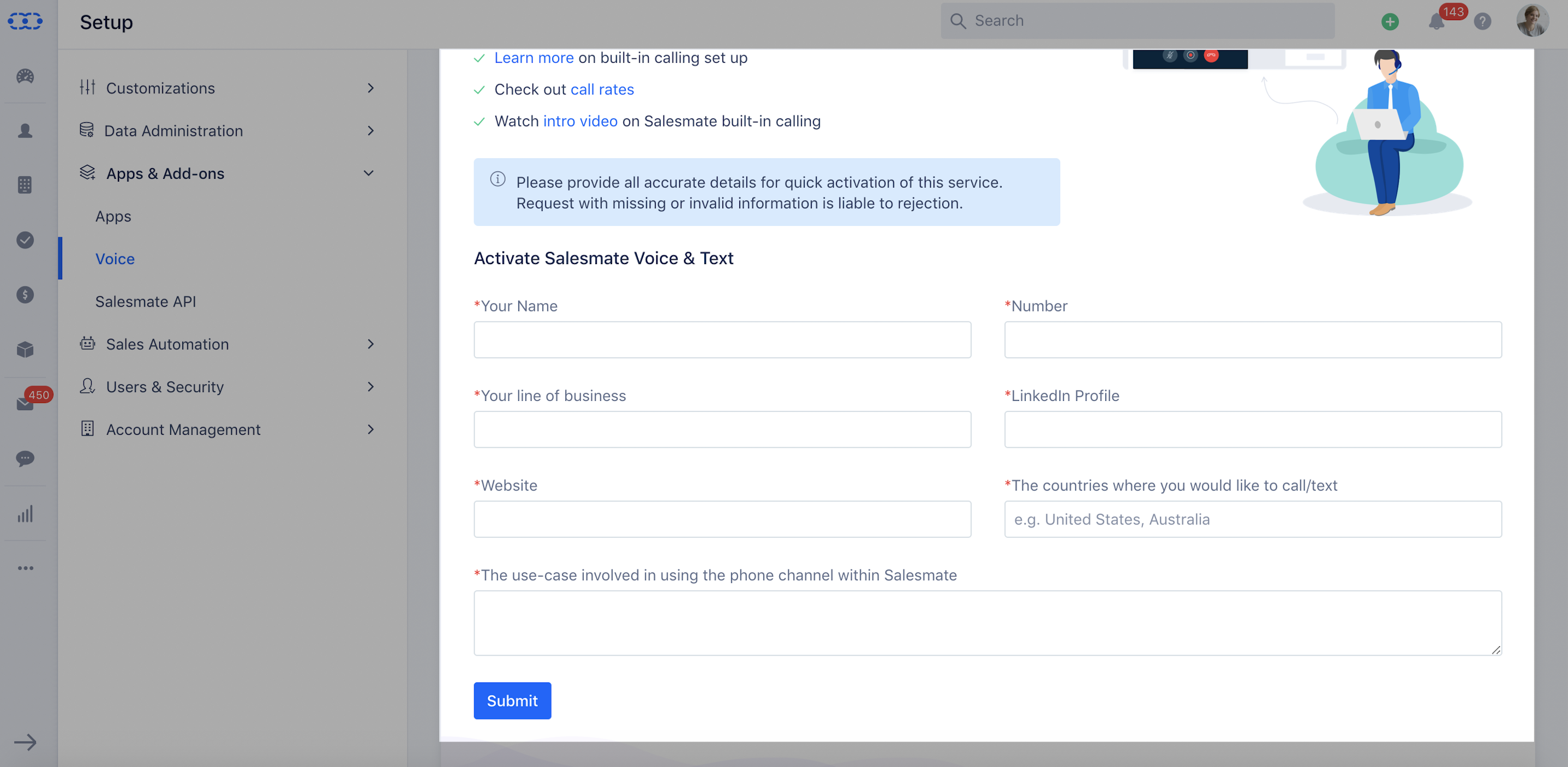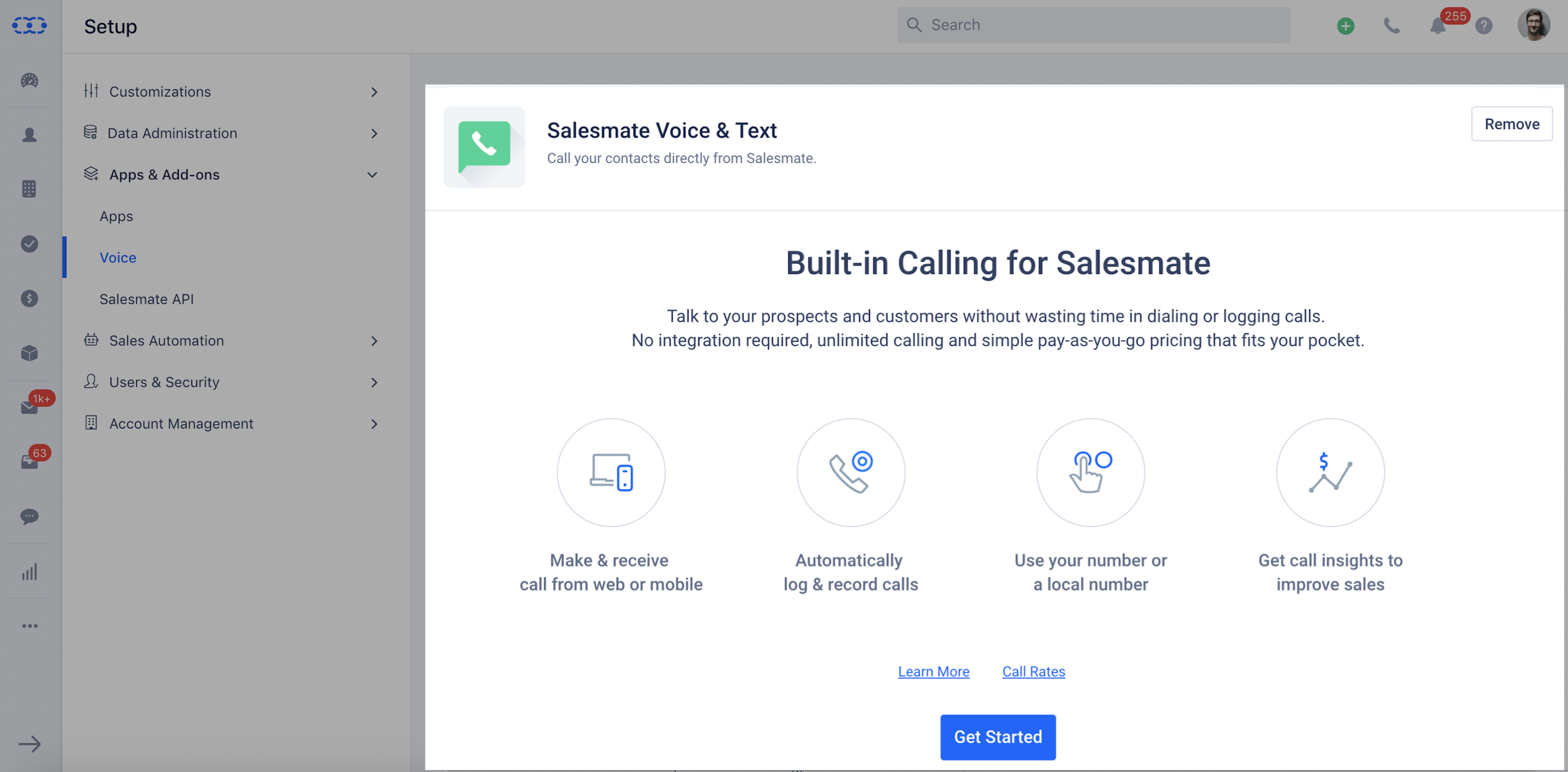 You will see the Salesmate Voice & Text page with the list of numbers to buy.

Now your calling app is enabled.

Click

on Buy Phone Number to move ahead with calling
Next step is to configure calling by "buying a phone number"