In Salesmate, to be able to call out of the app using Salesmate Calling, you will need to activate the Voice app.
Below are the steps to help you with the activation :
Log in to Salesmate as an Administrator
Navigate to the Profile Icon on the top right corner
Click on Setup

Head over to Apps & Add-ons category
Click on Voice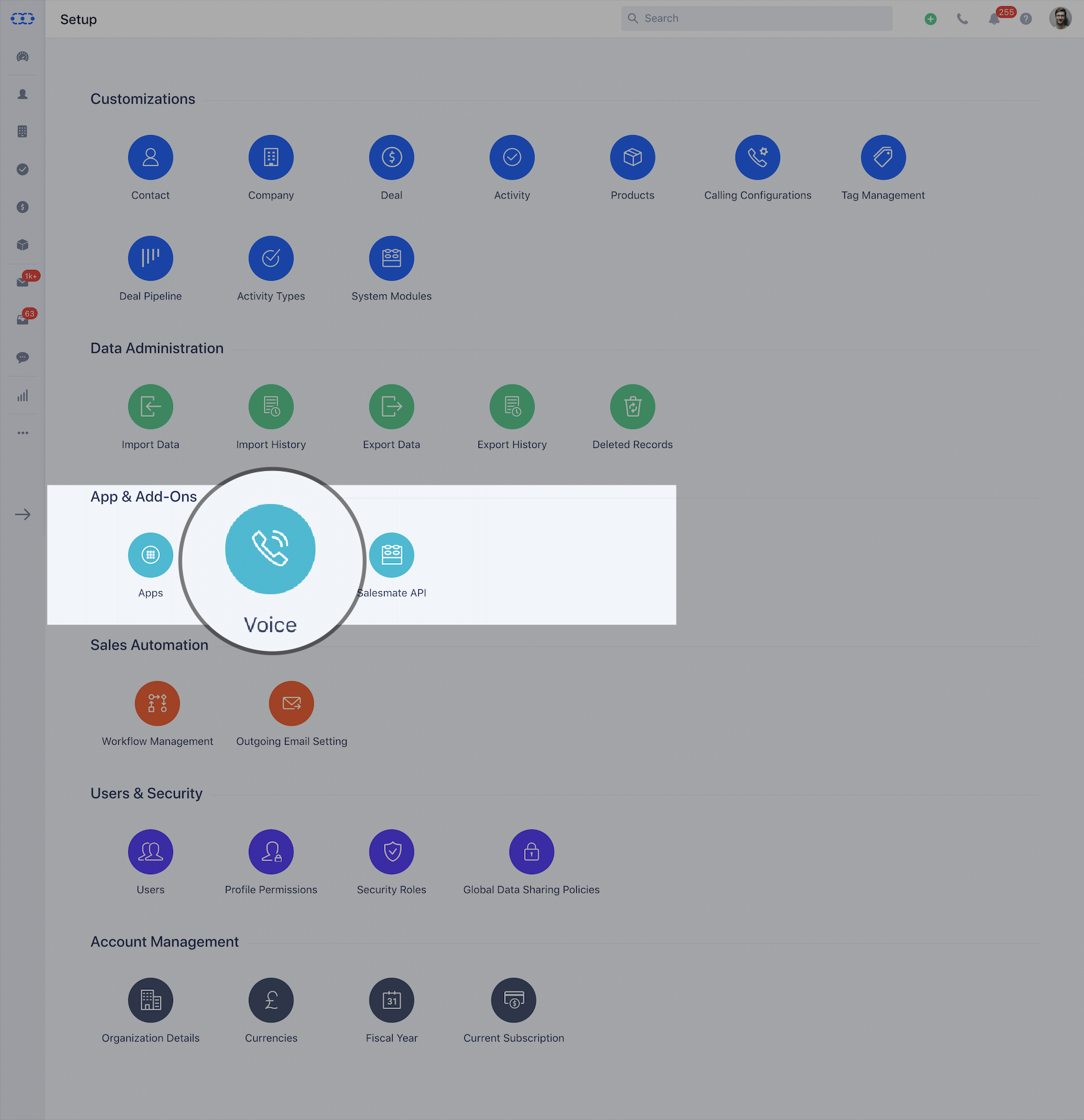 Click on Install (Salesmate Voice & Text)

To activate Voice and Text, you'll need to provide us with the following information. Once verified, Salesmate Voice and text will be activated in your account.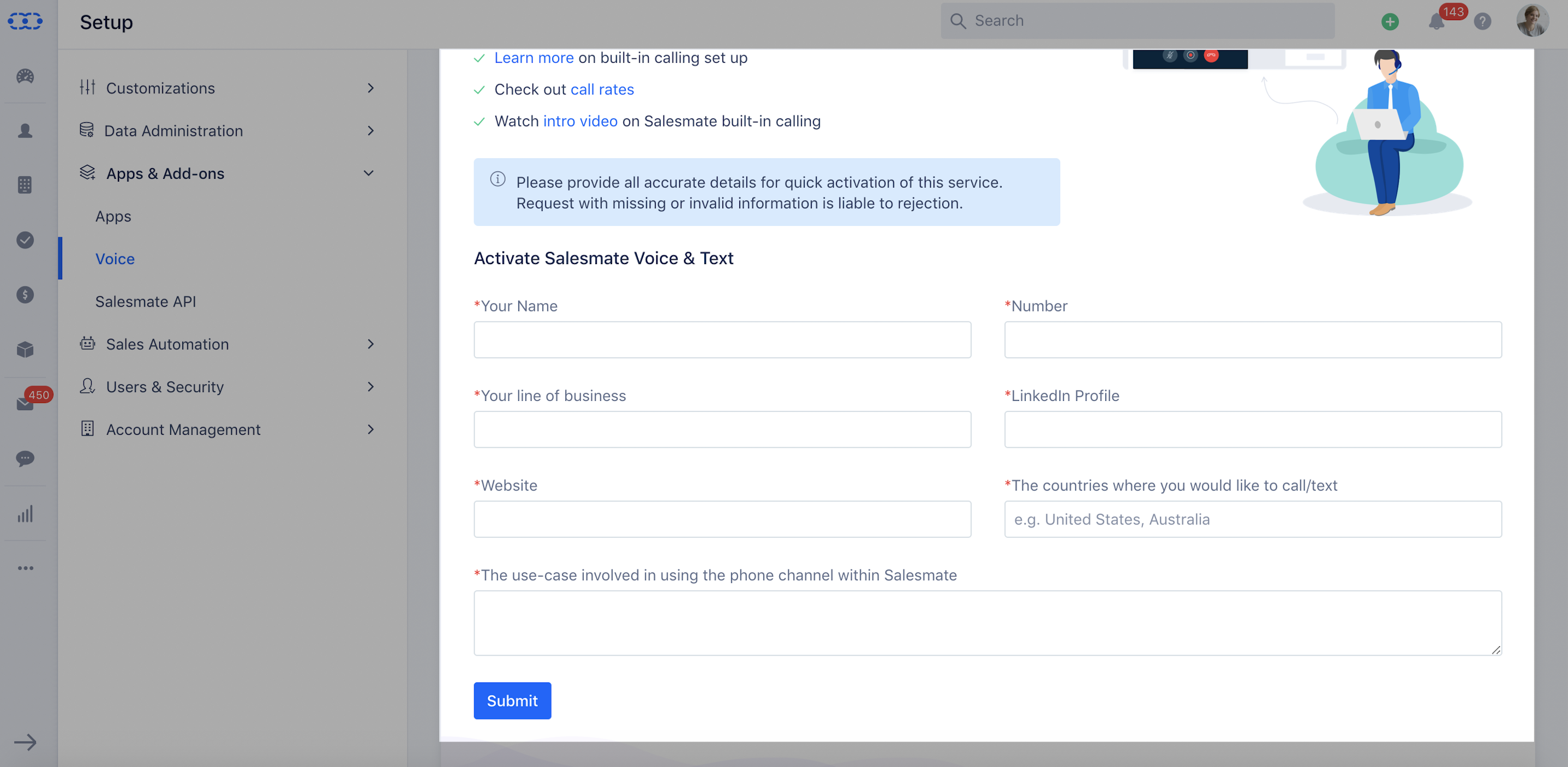 Please Note:
That it will take 24 working hours to validate the information and process the request. If any, additional information is required; it will be communicated via email.
Once the calling feature has been activated you'll get the below page.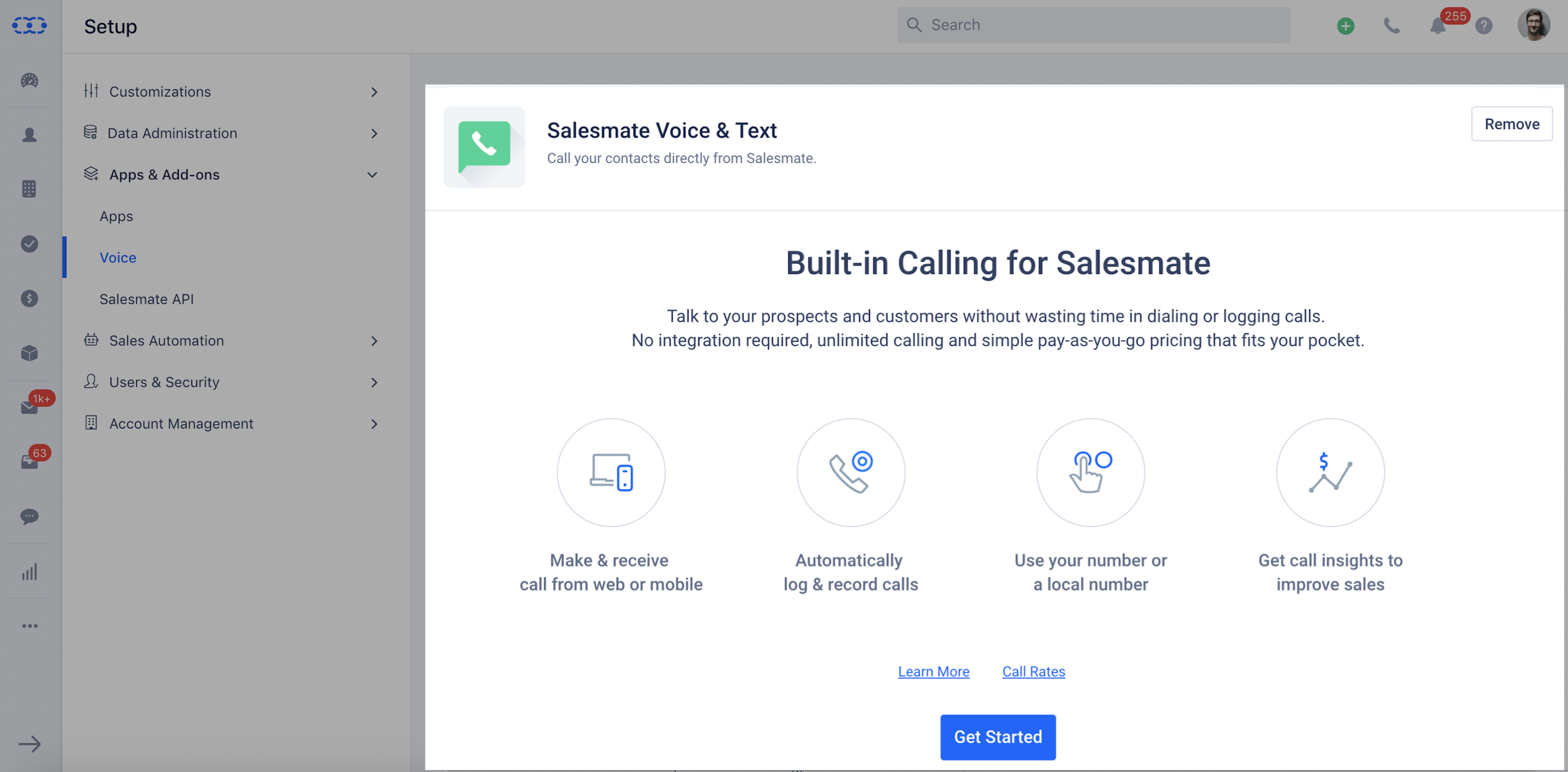 You will see the Salesmate Voice & Text page with the list of numbers to buy.

Now your calling app is enabled.

Click

on Buy Phone Number to move ahead with calling
Note:
Phone/Calling is an add-on service (pay-per-minute / pay-per-SMS service) to the CRM subscription. Thus you will be paying for a user subscription as well as load calling credits and utilize them towards purchasing the number, calling, and texting.