There can be many reasons where the contacts in the sequences are required to be marked as finished so as to end the sequence. Some of the reasons are:
The two-way email sync is not configured.
The sync is disabled due to authorization failure.
The contact might have replied to any of your secondary email id which are not configured inside Salesmate.
The customer answered to any of your teammates who are not part of the Sequence
How to mark a contact as Finished (Replied)
Follow the steps mentioned below:
Navigate to More Icon on the left Menu bar.
Click on Sequence
Select the Sequence name
Click on the Contacts tab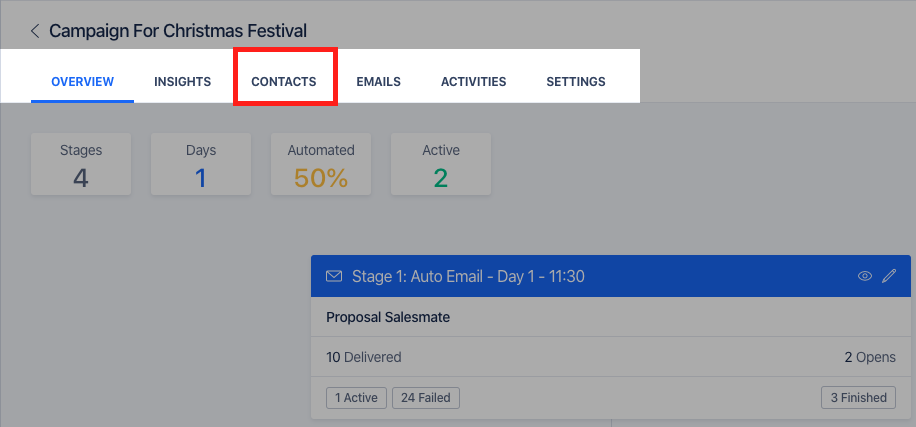 Find the contact
Hit on Actions button
Select "Mark Replied"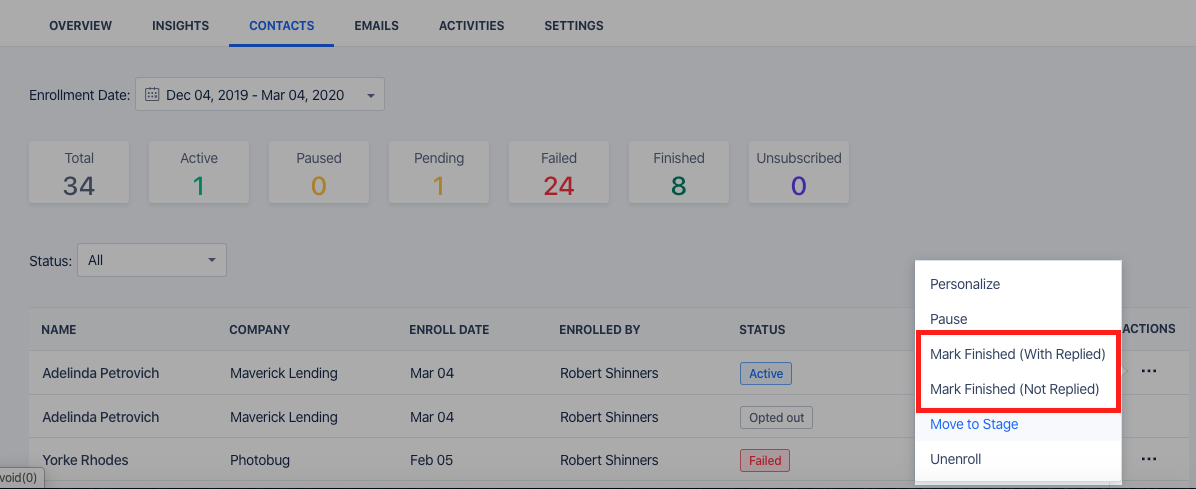 From the Contact Detail page
Search the contact
Go inside the Contact Detail page
Find the sequence widget showing all active sequences for the particular contact
Click on three dots.
Select "Mark Replied"