The sequence helps you to define a series of touchpoints to connect with your contact or leads over a specific period to start the engagement.
In this article, we will learn step by step process to create a sequence.
Navigate to the More Icon from the left Menu bar
Click on Sequence
If you are new to the sequence then the below page will appear, Click on "Create Sequence" on the sequence list page to start creating your first sequence.

Every sequence consists of:
A Sequence Title i.e. the name ( that describes the purpose of the sequence and matches your organization's naming conventions )
At least one Stage, and
A sending schedule Execution Time( wait time ).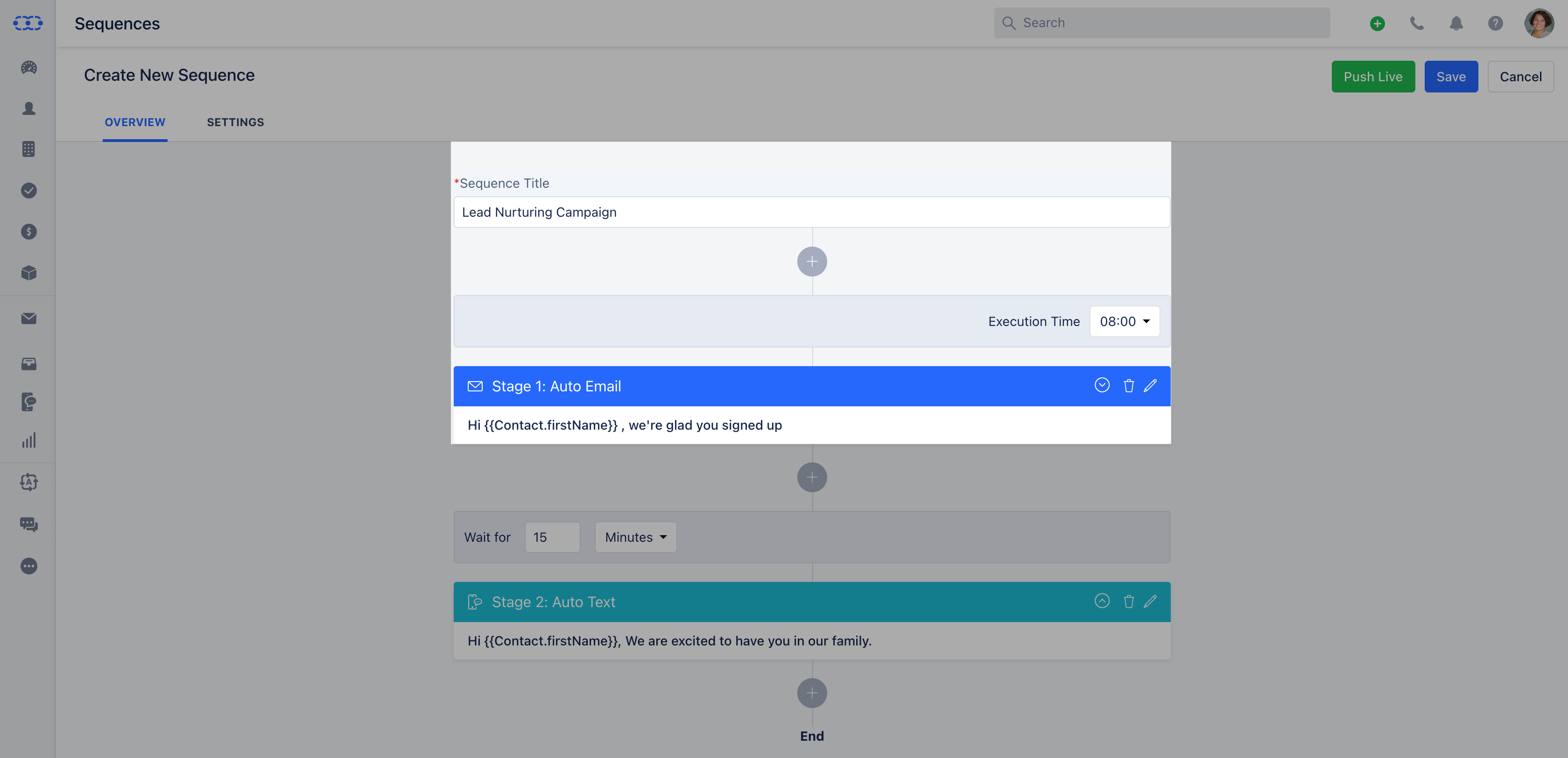 A sequence can have one or more sequence steps which could be a combination of
Email (Manual or Auto)
Texts (Manual or Auto), and
Activities ( as an Action or Reminder )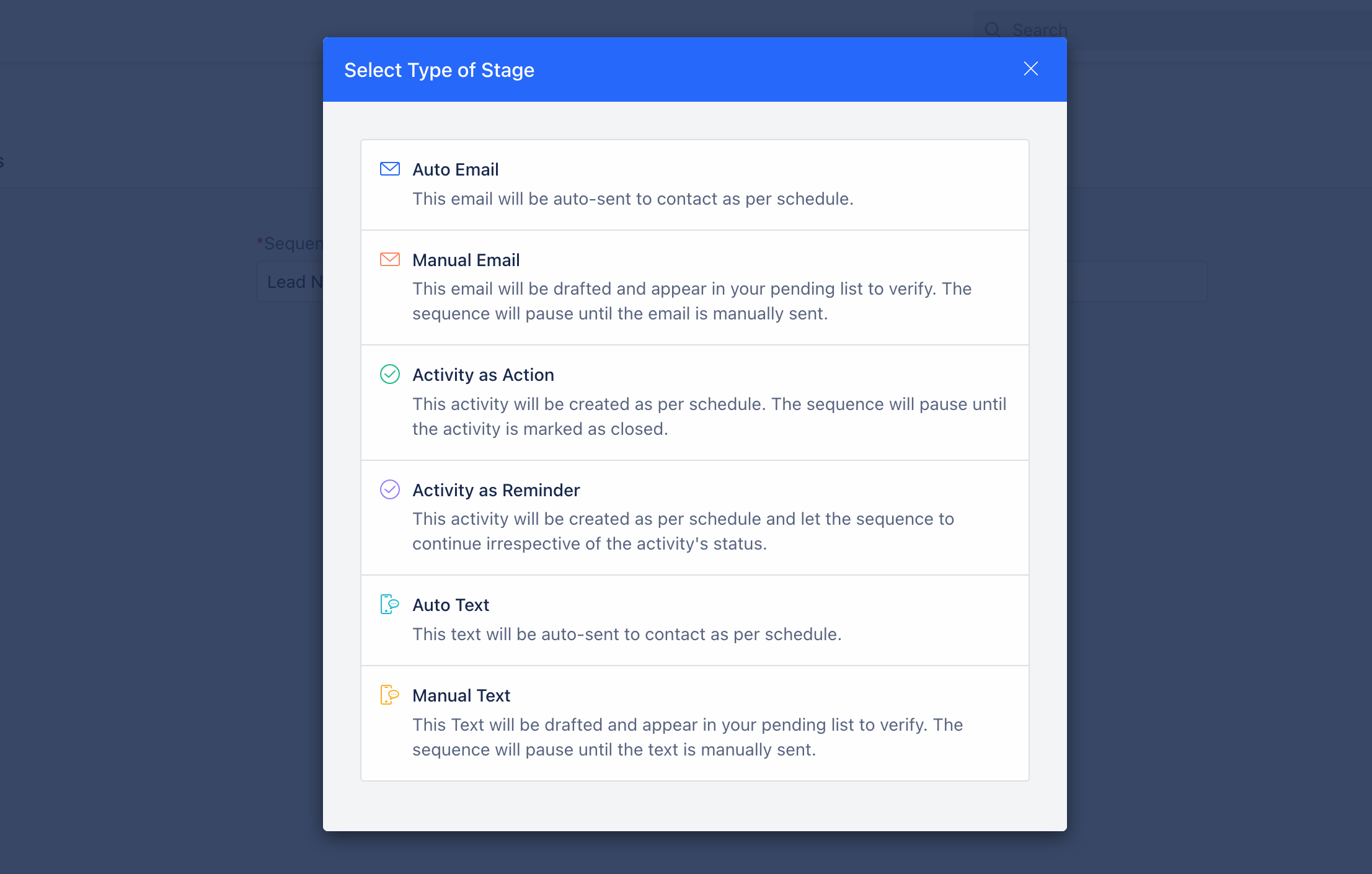 Create your sequence using the above combination of steps and once you have completed adding the steps hit "Save" and then "Push Live" to enable the sequence.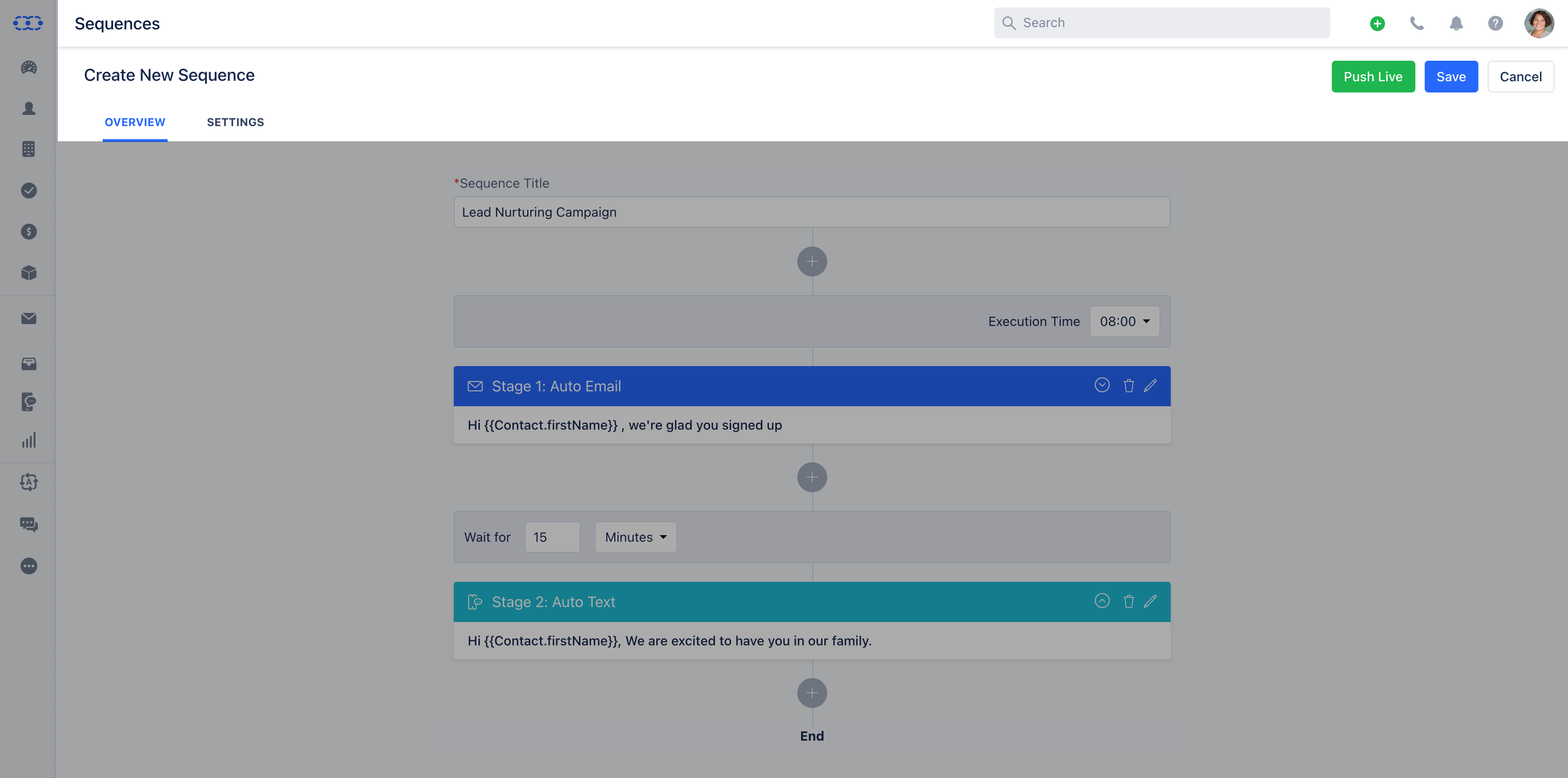 Once a sequence is "Live" you can enroll contacts in this sequence either in bulk manually or by using workflow or automation journey.
Note: Once the sequence is live you can not add or remove stages or can not make any changes in the waiting period between two stages.