You can create a Sequence by clicking 'Sequences' under the three-dotted button on the left-hand menu of Salesmate.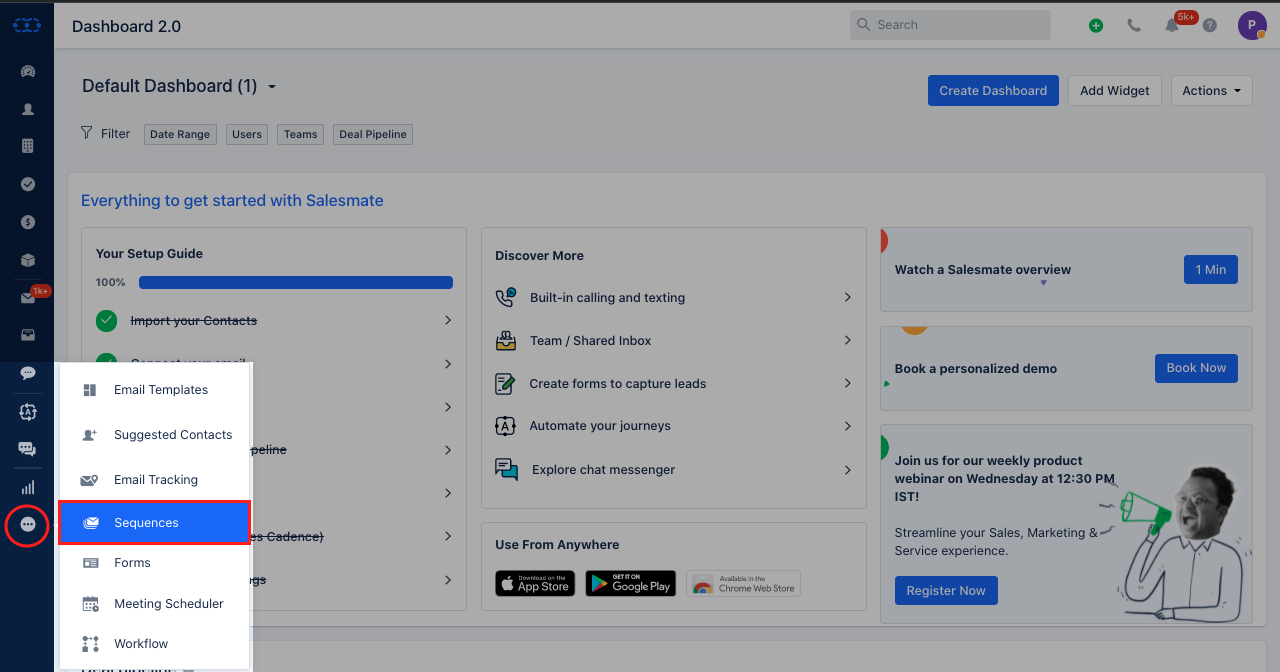 In case the left-hand menu is expanded you will find the option under "More"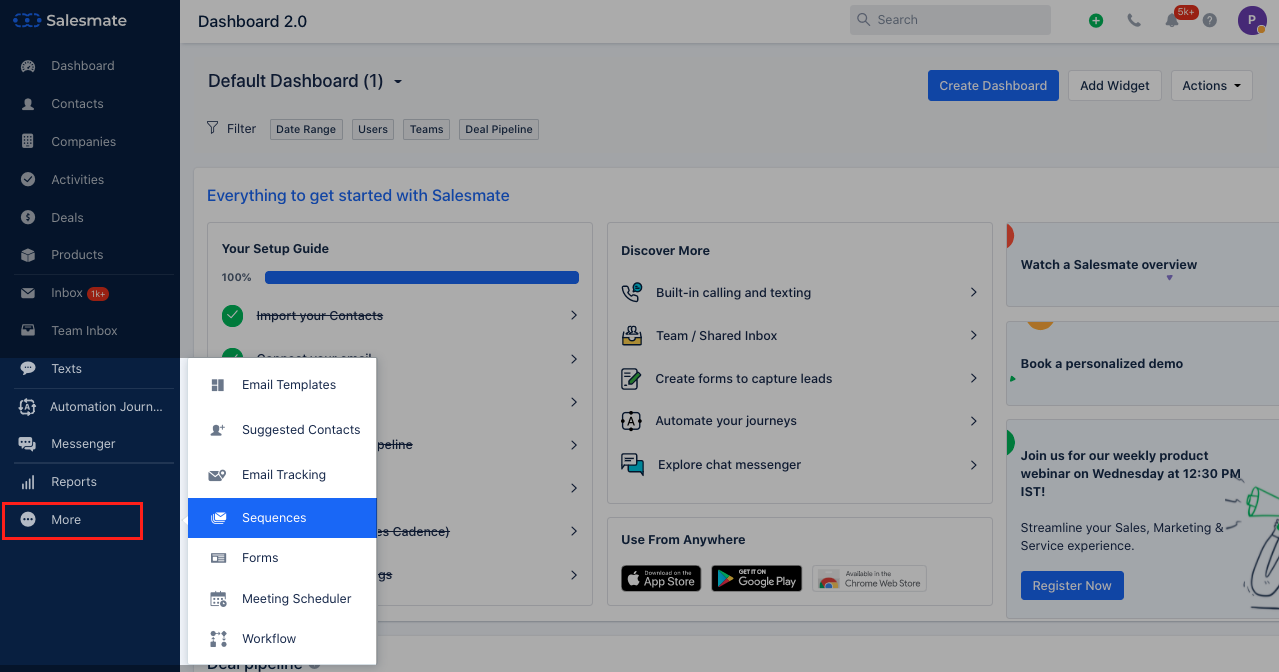 Click on the "Create Sequence" on the sequence list page to start creating your sequence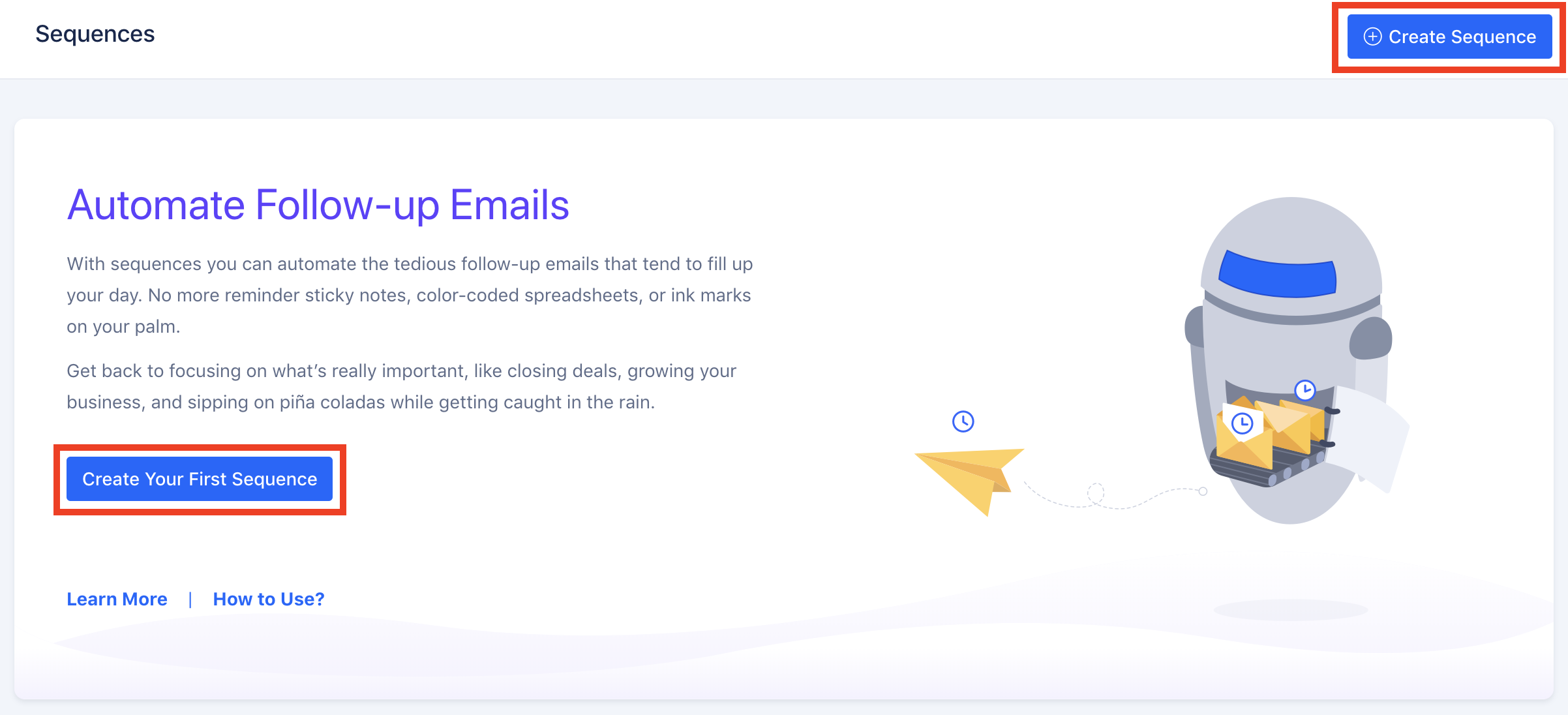 Every sequence consists of:
A Sequence Title i.e. the name ( that describes the purpose of the sequence and matches your organization's naming conventions )
At least one Stage, and
A sending schedule Execution Time( wait time ).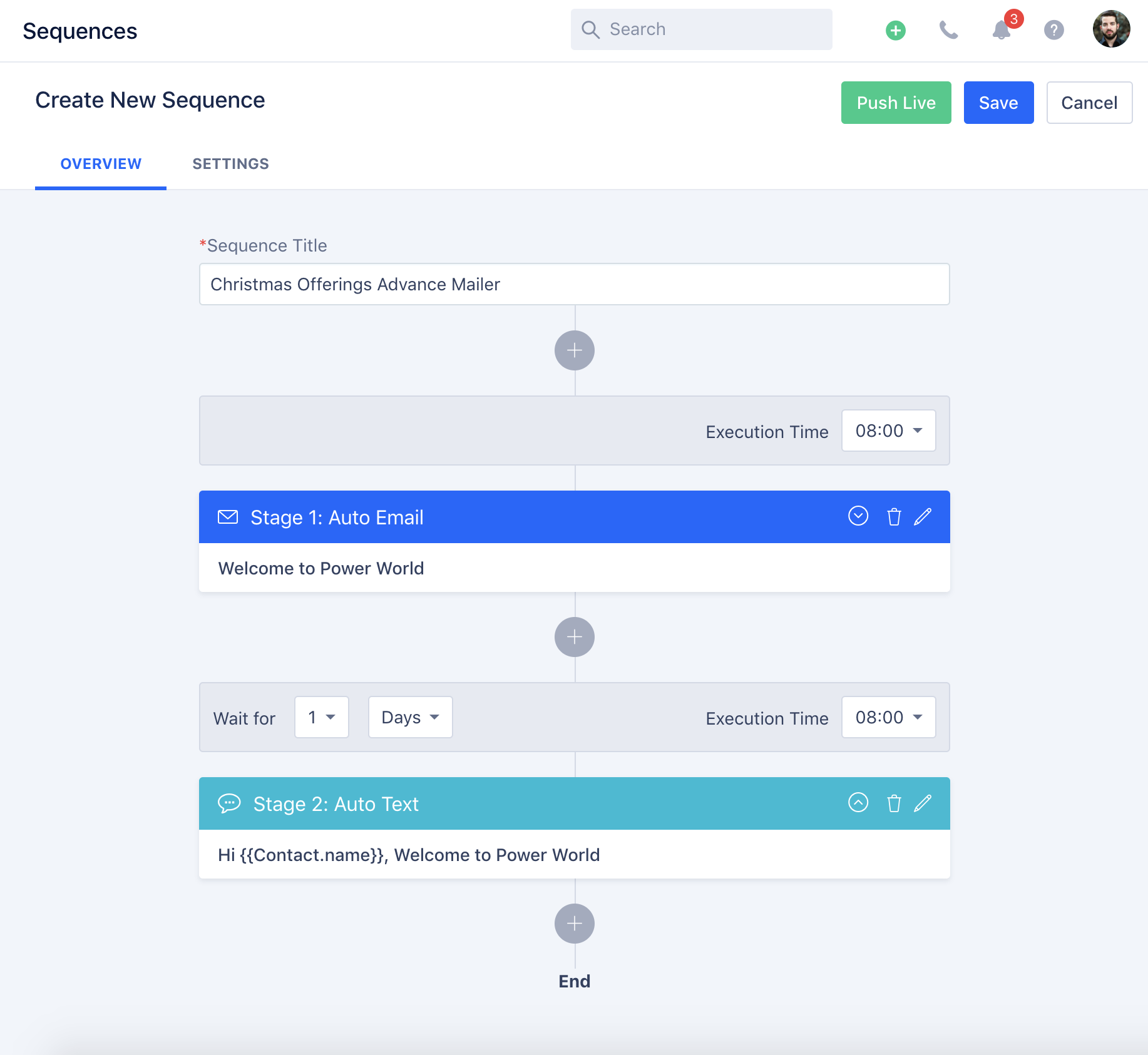 A sequence can have one or more sequence steps which could be a combination of
Email (Manual or Auto)
Texts (Manual or Auto), and
Activities ( as an Action or Reminder )
Create your sequence using the above combination of steps and once you have completed adding the steps hit "Save" and then "Push Live" to enable the sequence.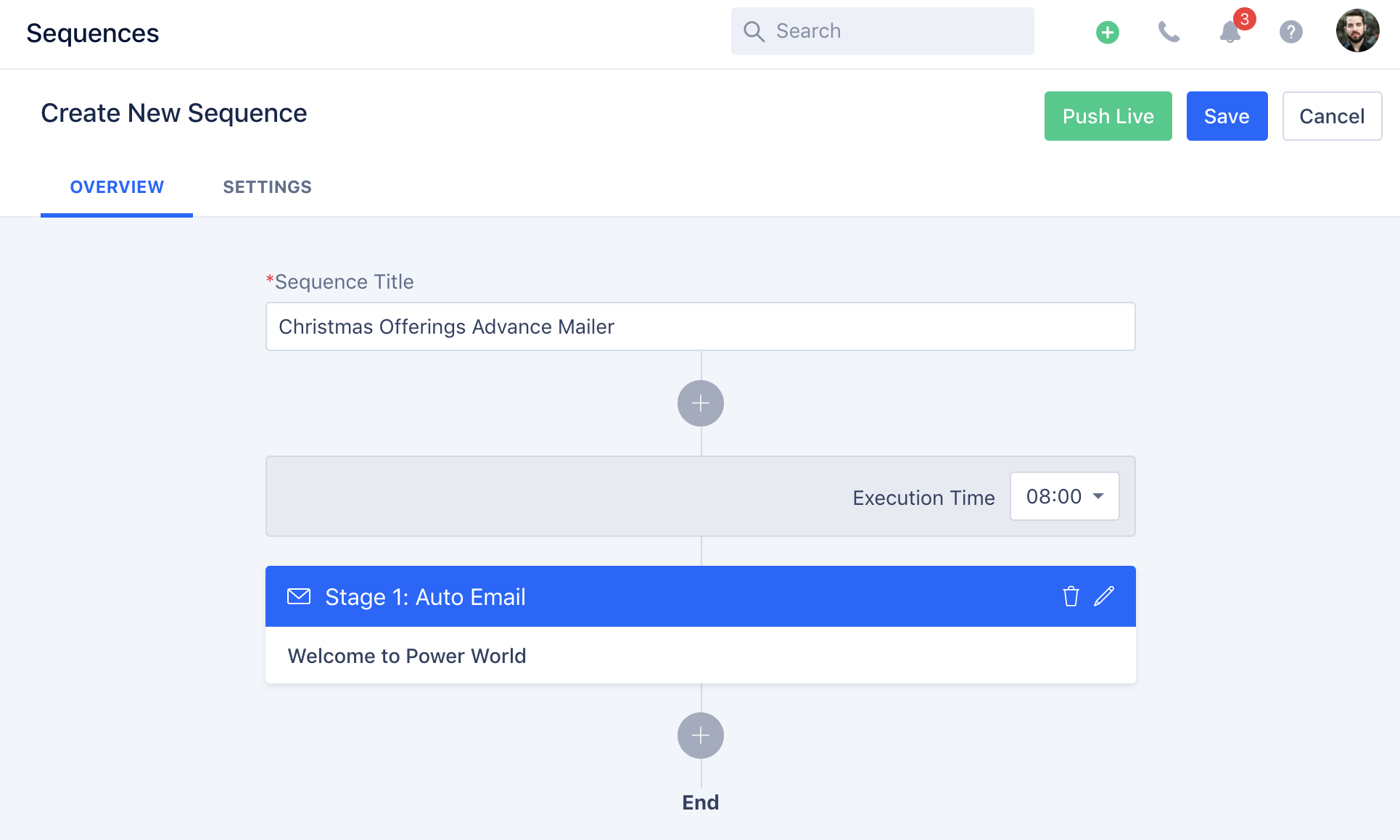 Once a sequence is "Live" you can enroll contacts to this sequence.