Note: The Feature is available on Boost Plan and above only. The VM Drops can be uploaded/added by an Admin user only.
Sales reps spend a lot of time doing cold calling and the majority of calls end in voicemail. Repeating the same message, again and again, can be hectic and by the end of the day, it loses energy to drop a compelling message to pursue a sale.
With the Salesmate voicemail drop feature, you can store multiple pre-recorded messages and choose one to be auto-dropped when the call ends to a voicemail.
Topics Covered:
Uploading a pre-recorded voicemail message
To upload a pre-recorded message in Salesmate.
Navigate to the

Profile icon

on the top right corner

Go to My Accounts
Click on Voicemail Drop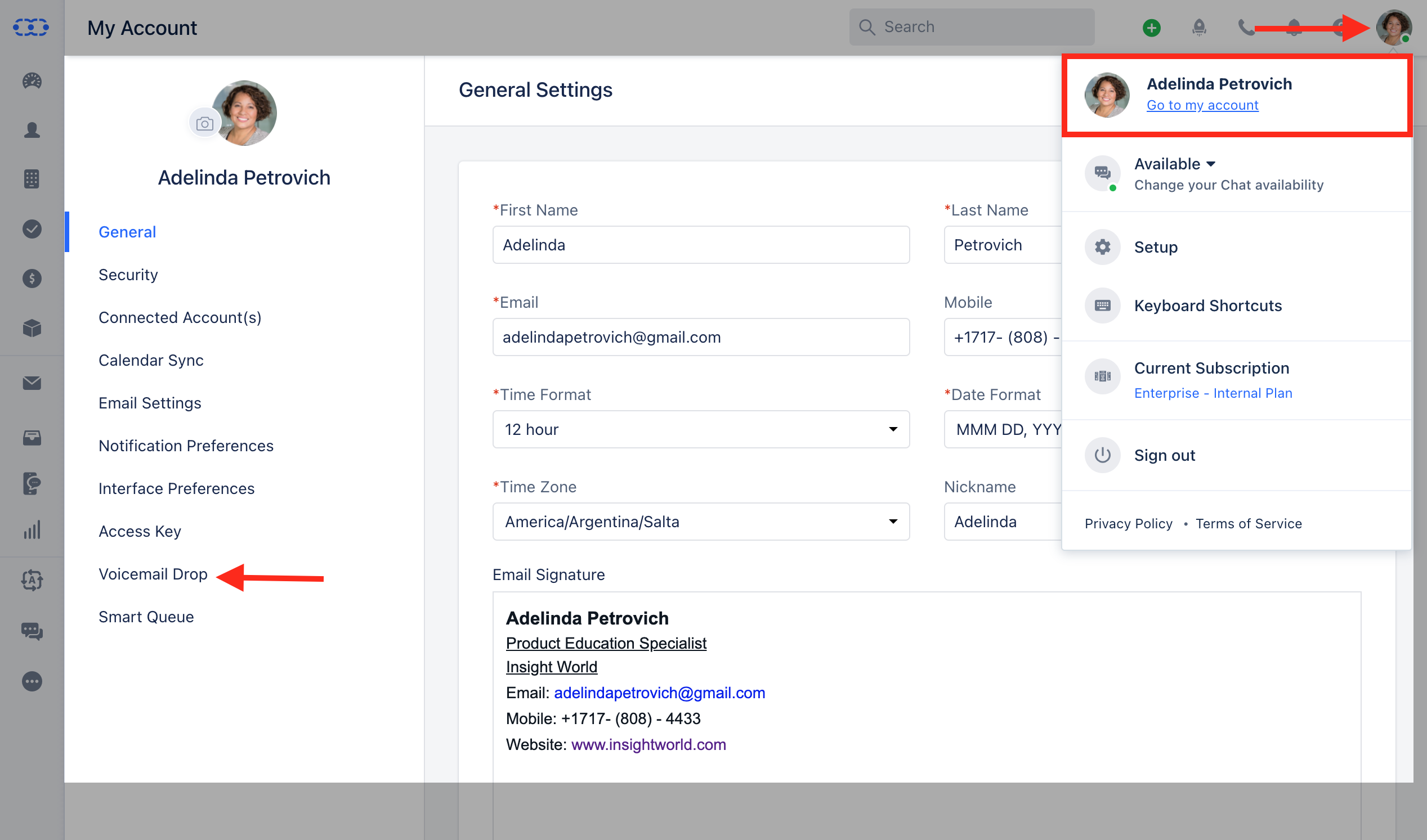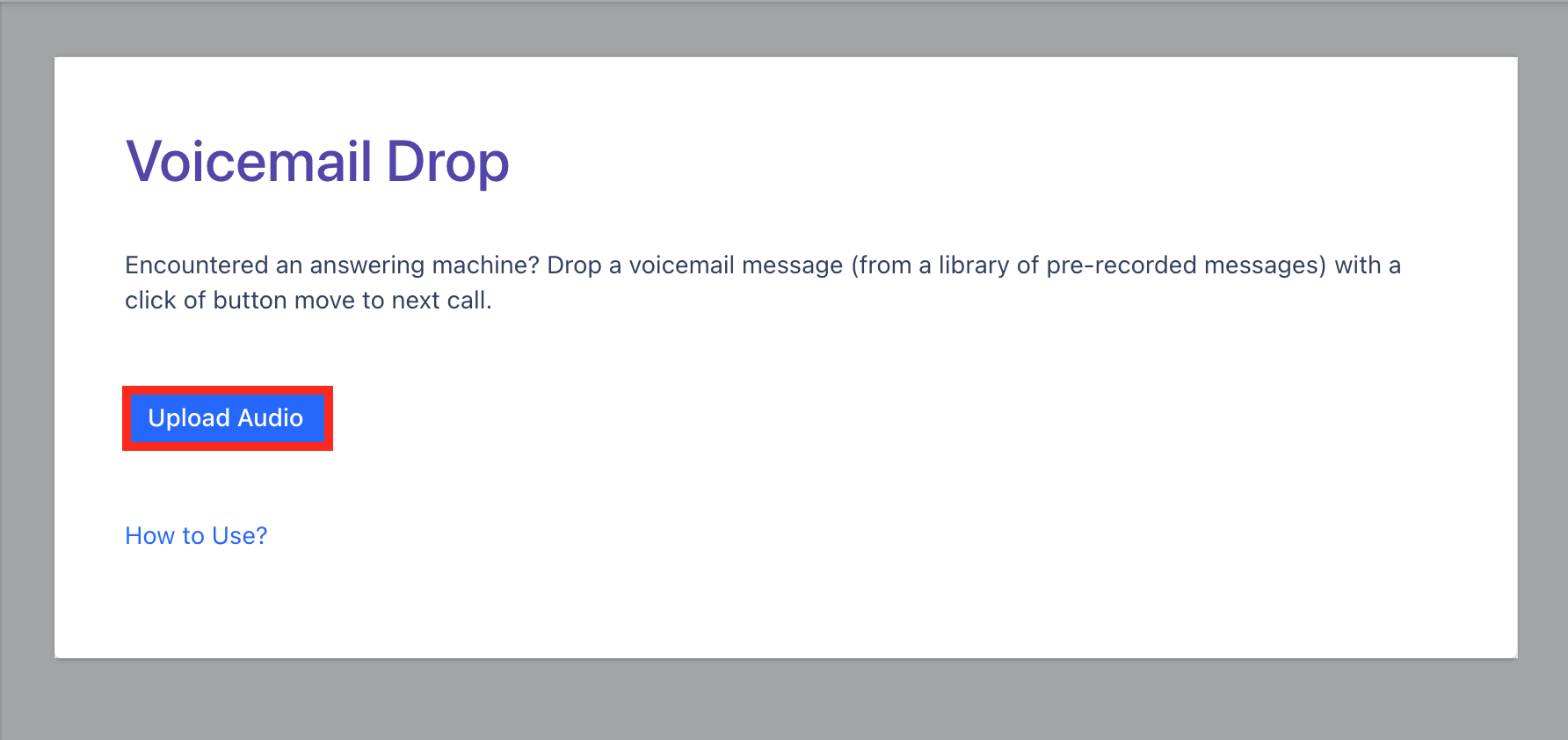 Subject - To choose a proper voicemail from multiple voicemails.
Upload MP3 File - A pre-recorded message in MP3 format.
Note: The maximum size of an Audio file for upload is 5MB.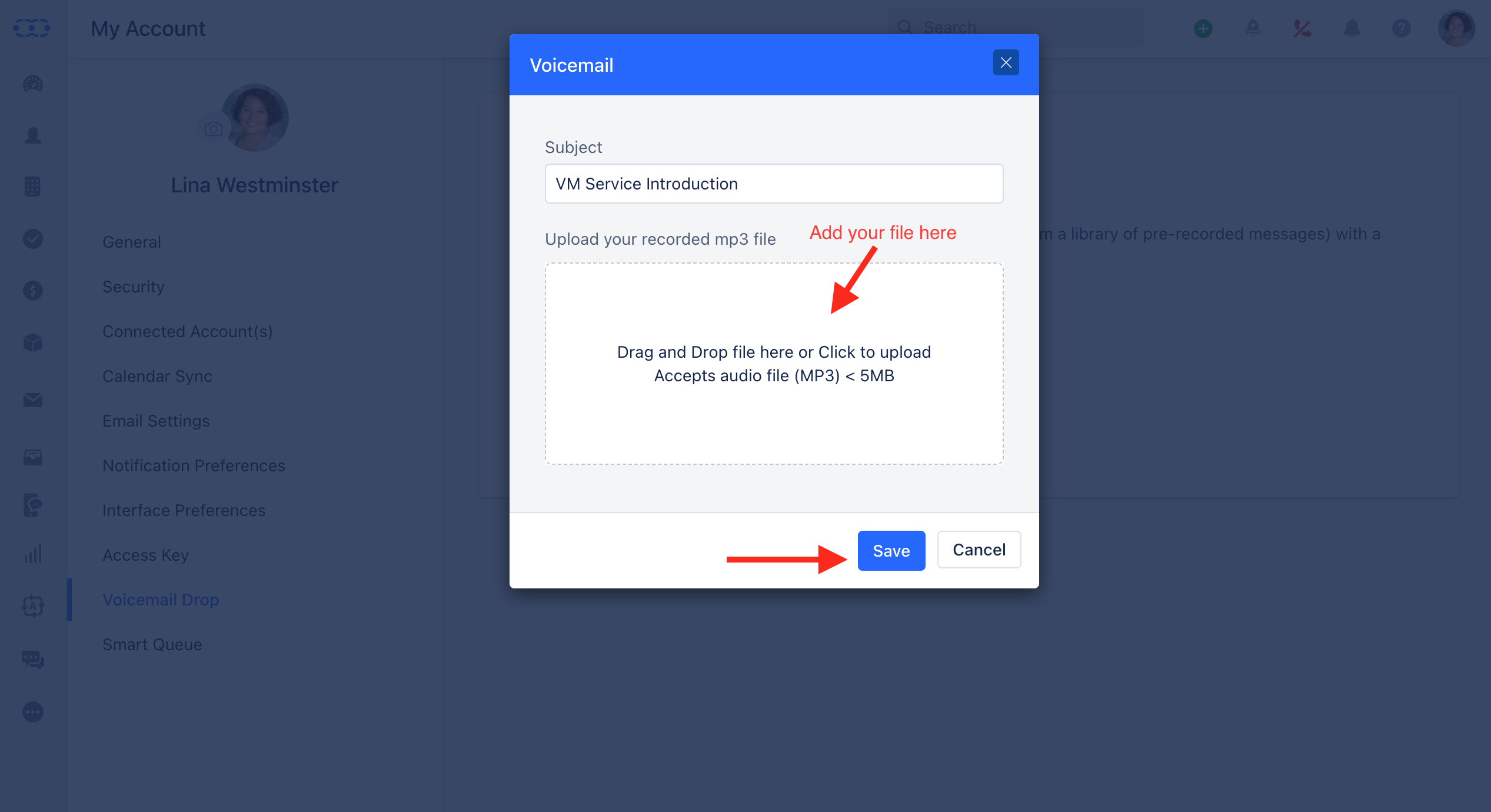 Click "Save".

Similarly, additional files can be uploaded to be used as VM Drops.

You can also update and remove the uploaded file via Edit and remove option.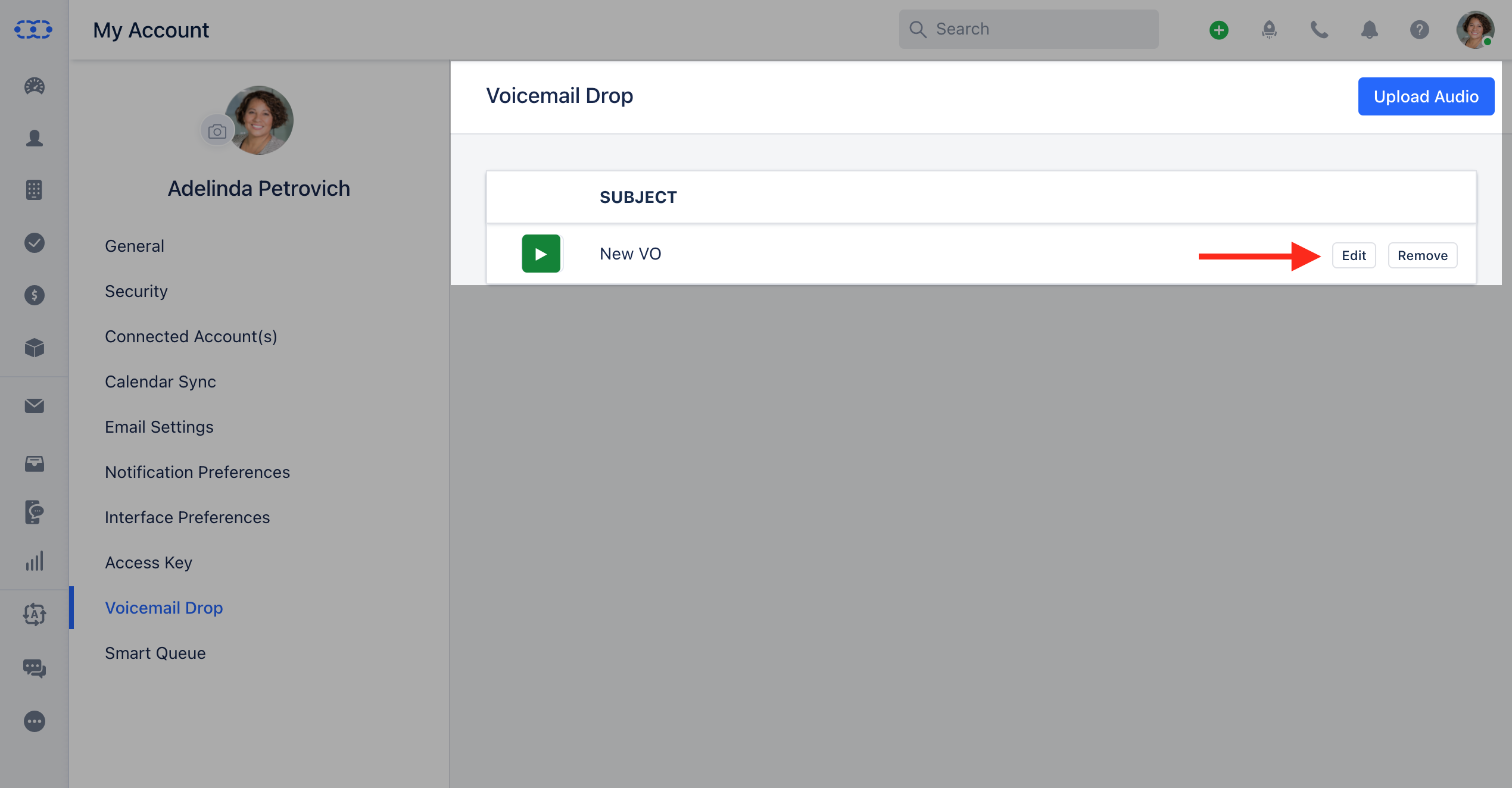 Recording an MP3 file
These days there are many tools available on your desktop or mobile apps to record MP3 files.
Drop a voicemail for an outgoing call
While you are on an outgoing (outbound) call and as soon as you hear the voicemail beep, click on the drop voicemail button and choose one of the pre-recorded messages. The voicemail will be dropped to the customer in the background, and you may continue your work henceforth.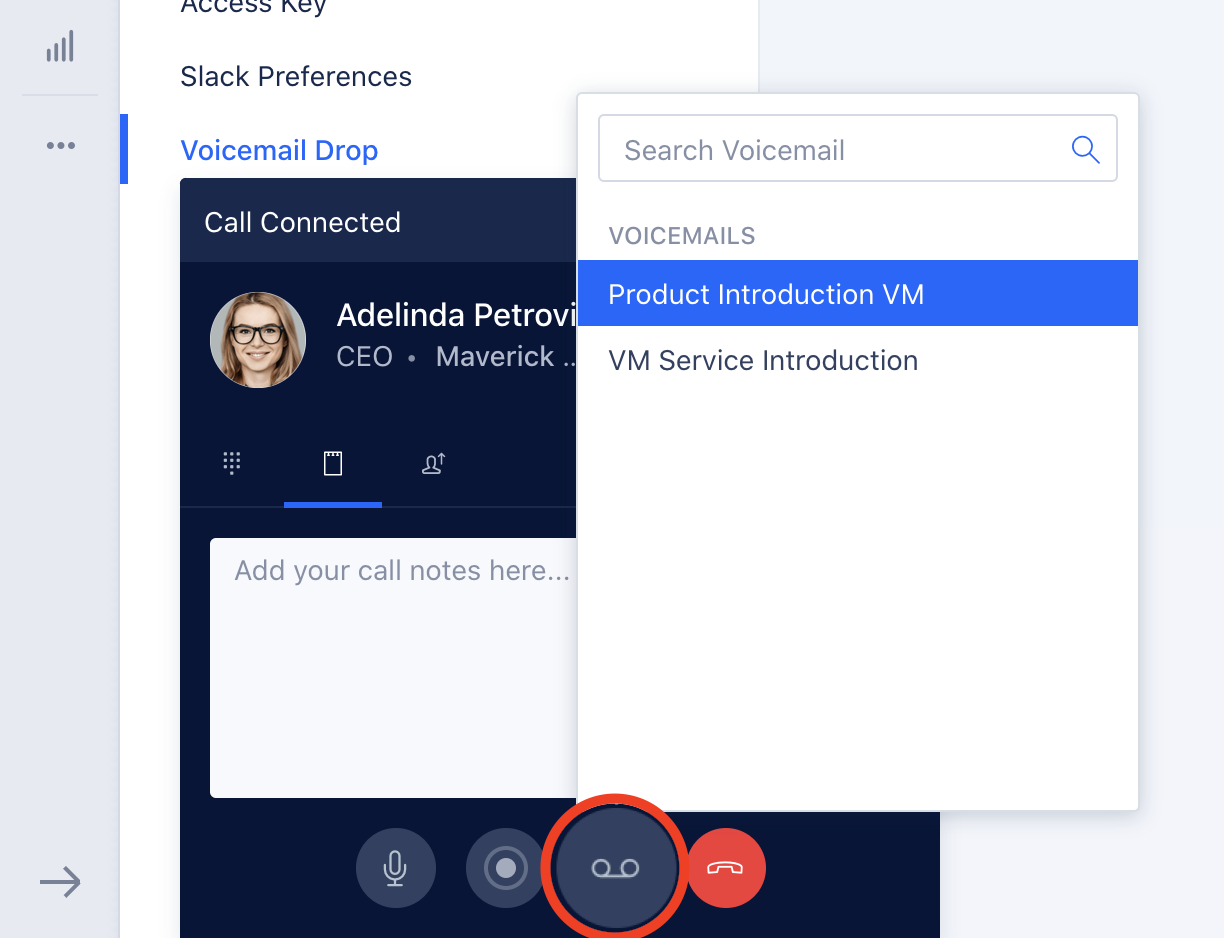 Note: If you have dropped a VM to a customer, then the call discard option will not be visible in the calling widget. So that a recording can be dropped in the background and it gets auto-associated with the customer's timeline.