What are Bulk Operations?
Bulk operations help you to quickly assign the conversations in your messenger to other users having the messenger license and also allows you to close the conversations which are no longer required to be open.
For performing bulk operations, follow these simple steps:
Click on the Messenger icon on the left sidebar.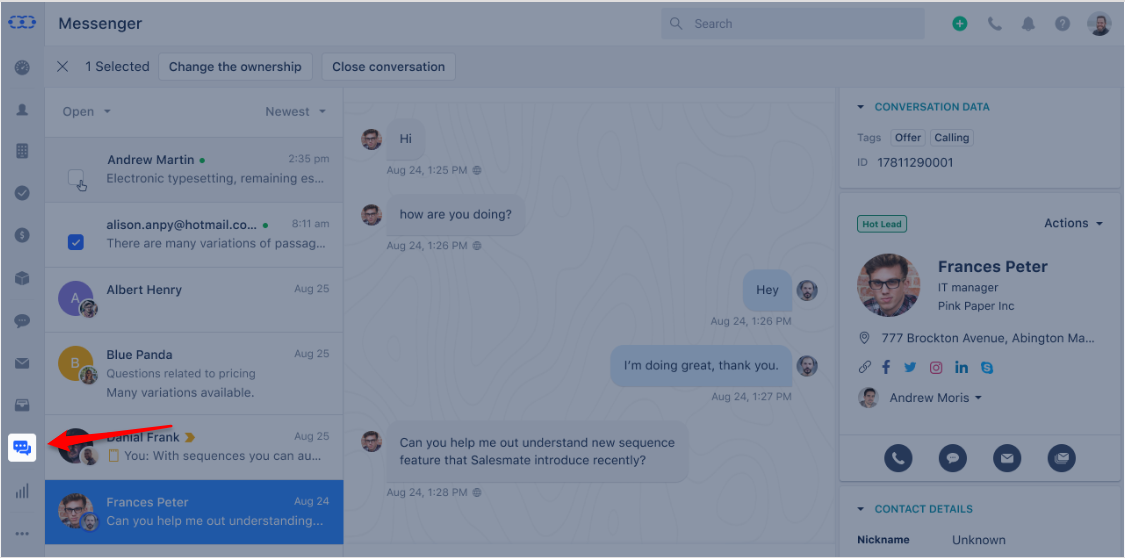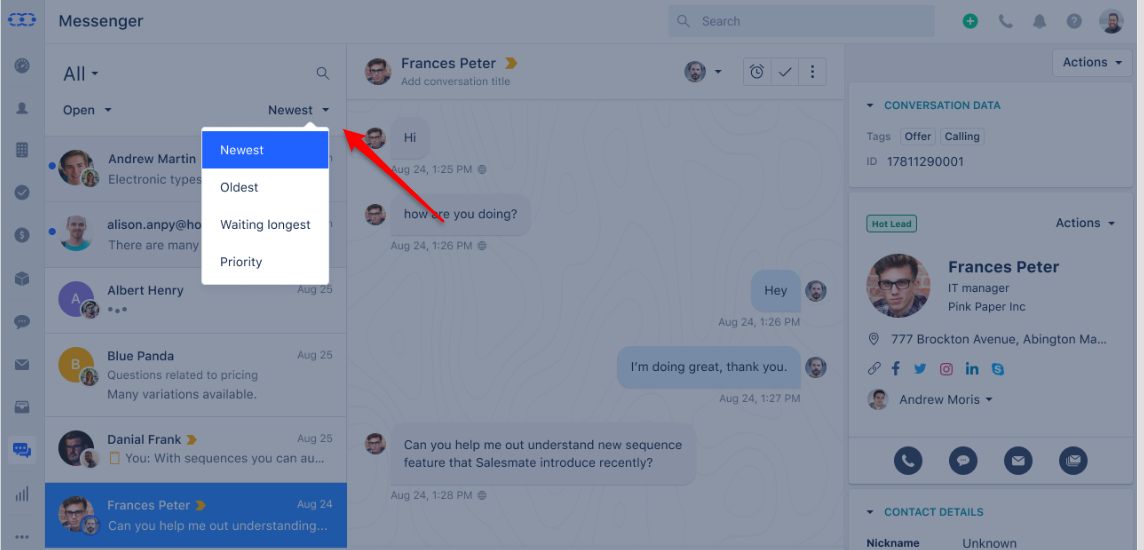 Select multiple conversations by hovering your cursor over any conversation and selecting the checkbox.
Once you select the conversations for Bulk operations, you can:


Change the ownership: It will change the owner of chosen conversations at once.
Close the conversation: It closes all chosen conversations at once.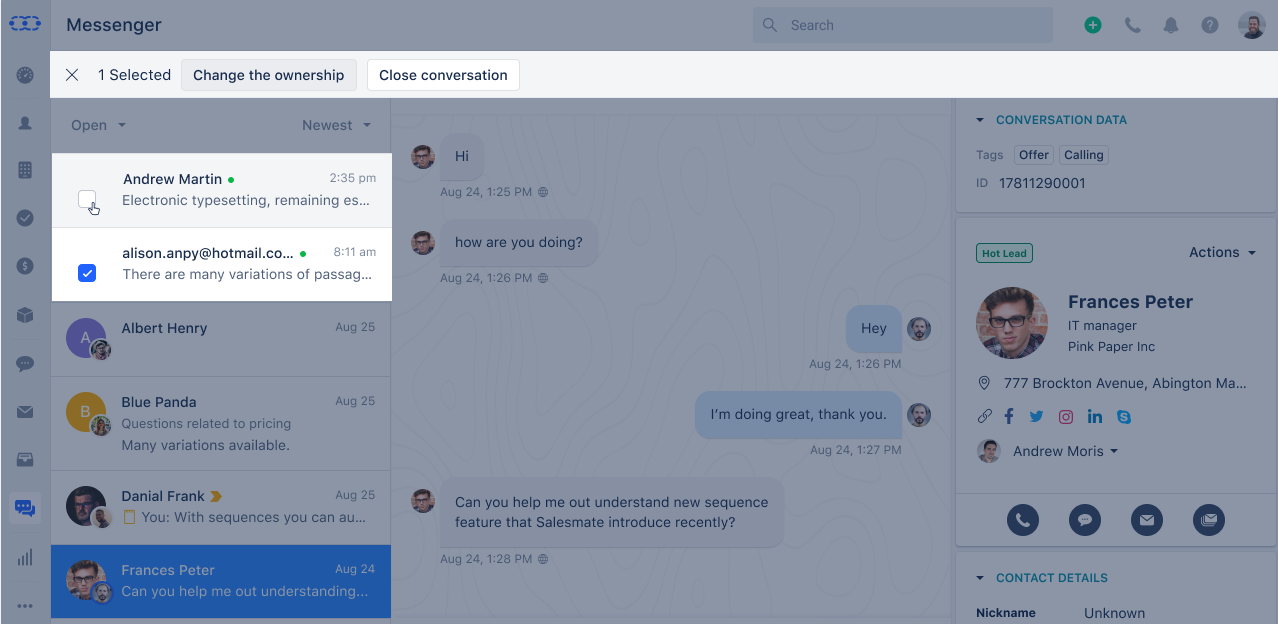 Note: