The chat transcript is a copy of your conversation, which can be downloaded directly from the Chat widget or you can ask the agent to send it to you.
How visitors and customers can download transcripts?
Visitors/Customers can download the chat transcript from the web Chat. They can move to the header of the Chat and find the download icon. Clicking on the download icon will export the chat transcript in Text format.

To download the chat transcript, follow the below steps:
Open Chat widget loaded on the website
Open the conversation for which you want to download the transcript
Click the download button displayed at the top right on the header of the Chat widget
The transcript will be downloaded as a text file.

Chat transcript contains the following information:
Date and time with timezone

Conversation start date and time

All replies in the conversation with respective timestamps

Name of participants that is customer and agents involved in the conversation

Name of files, attachments shared in the conversation

Date and time of transcript export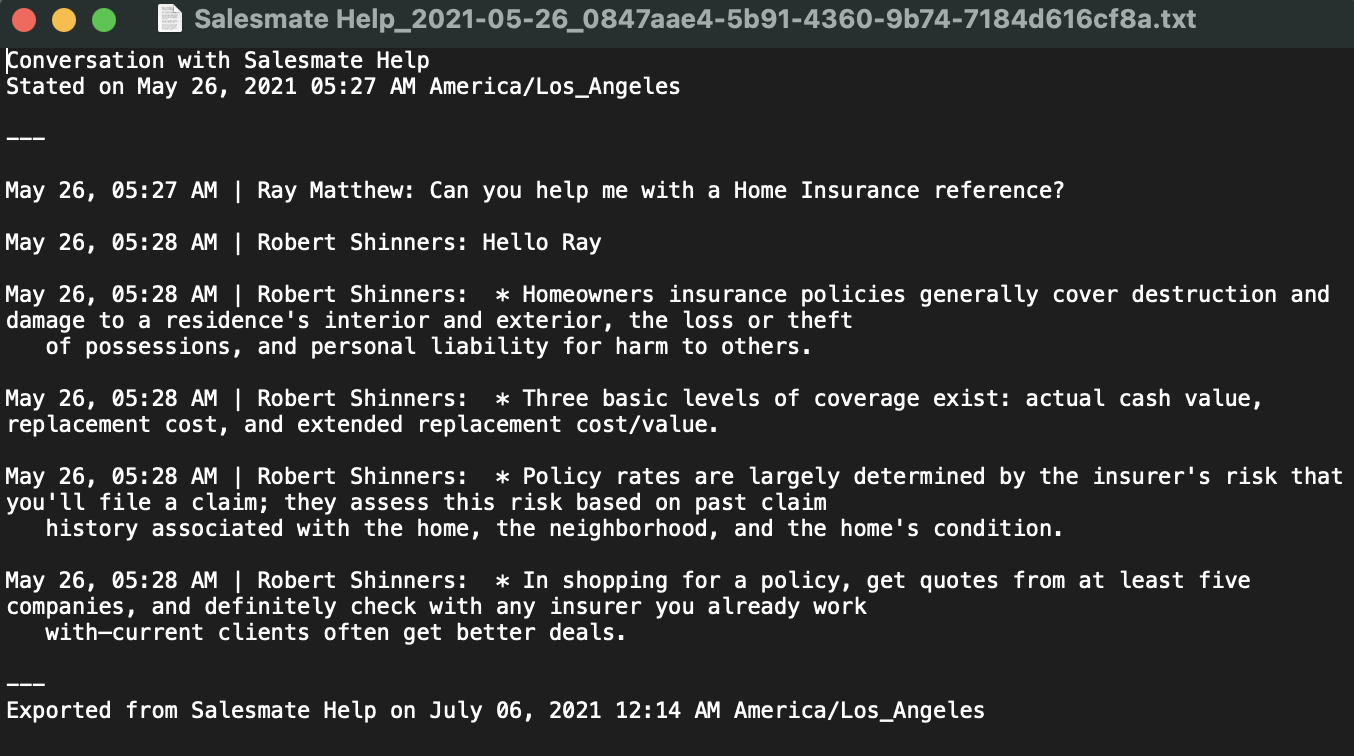 Note  :
Visitor or Contact can only download the transcript in text format from the Messenger widget.
The timezone configured in the Chat >> Availability settings is the timezone of the workspace
The transcript will only mention the file names of Images / Attachments or GIFs.