If you're using Squarespace to create your website, you can use the steps below to embed your Salesmate Forms.
Go to your SquareSpace account>>Settings>>Advanced>>Code Injection.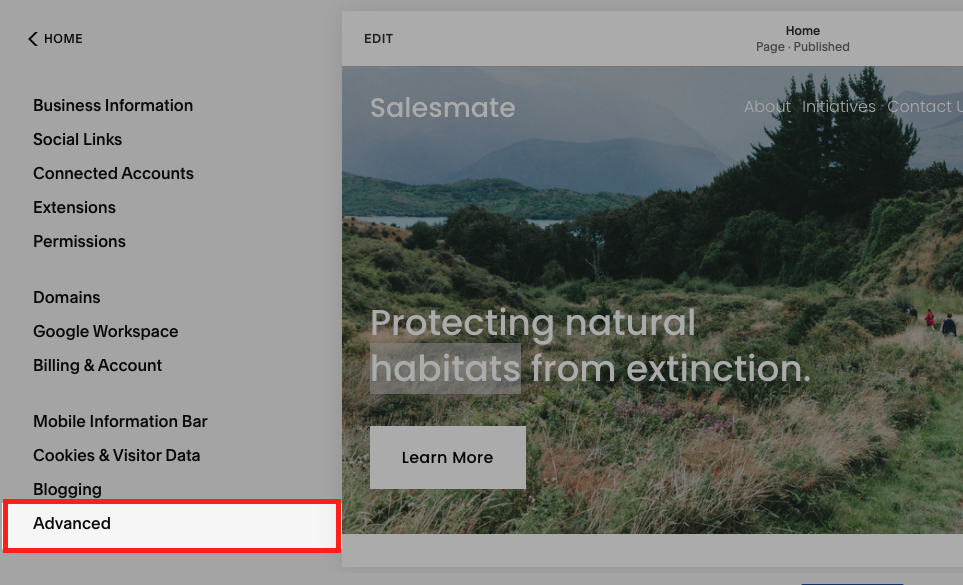 Go to "Footer" under "Code Injection".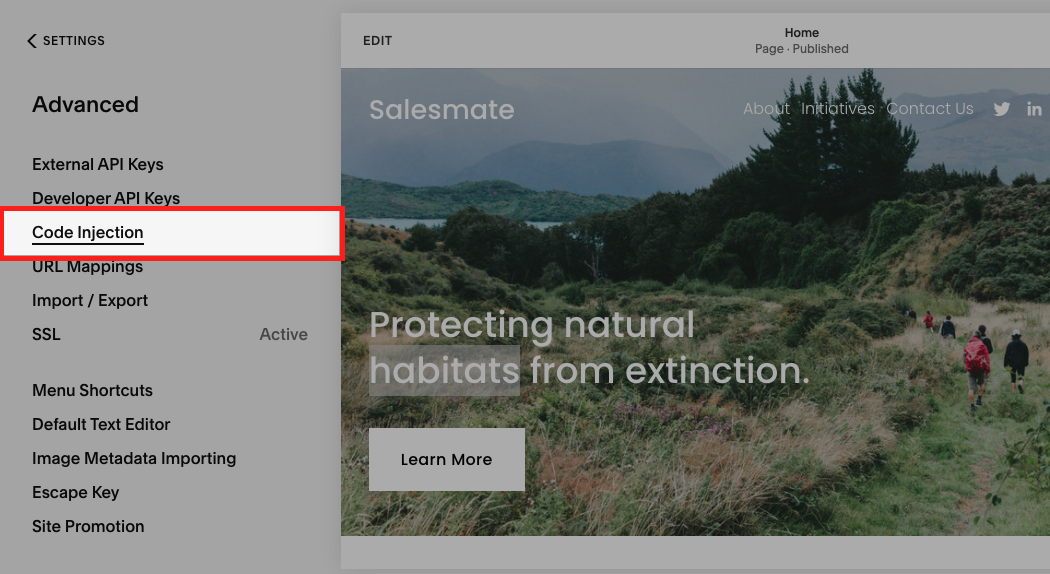 In the footer, Copy and Paste the HTML code of your Salesmate form by clicking on "Share">>Copy HTML code.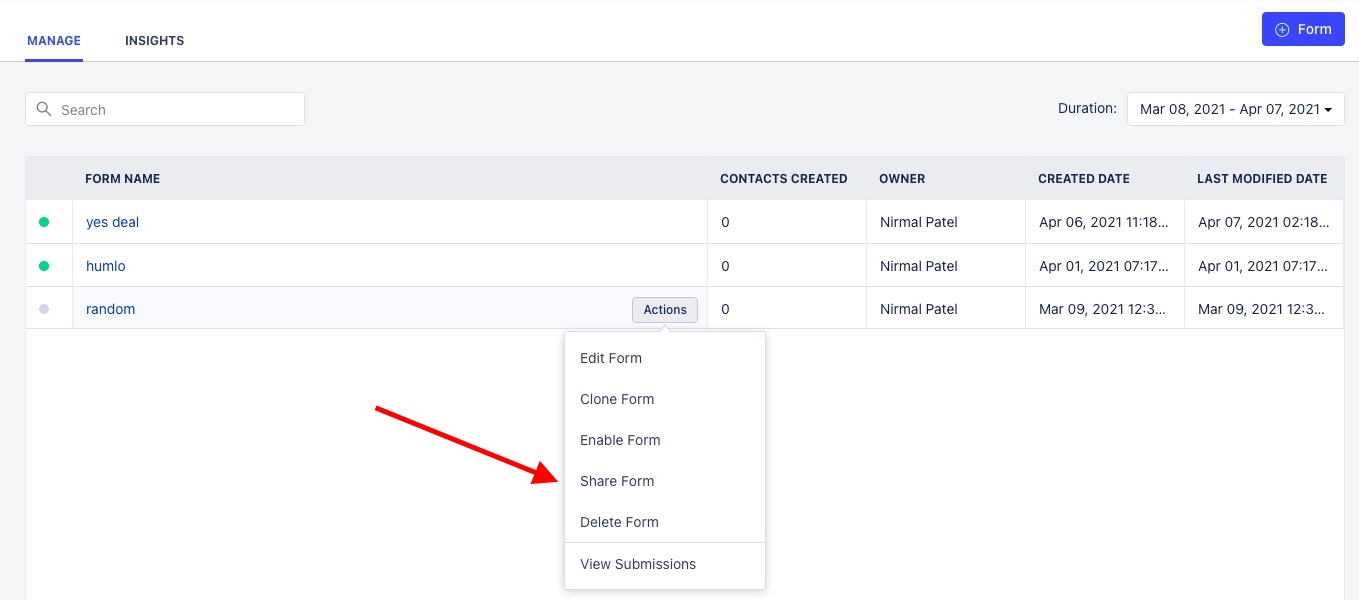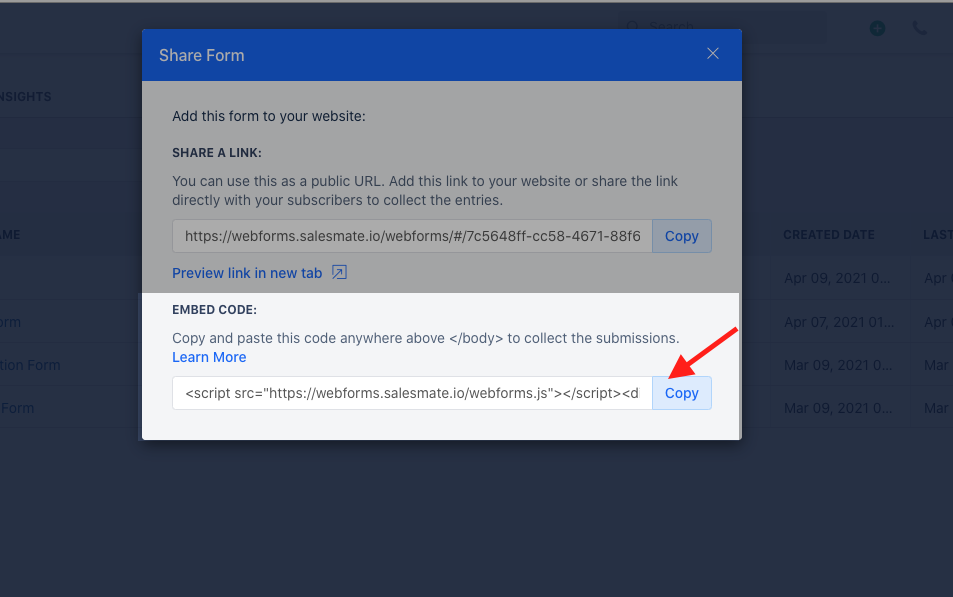 Paste the HTML code in the footer.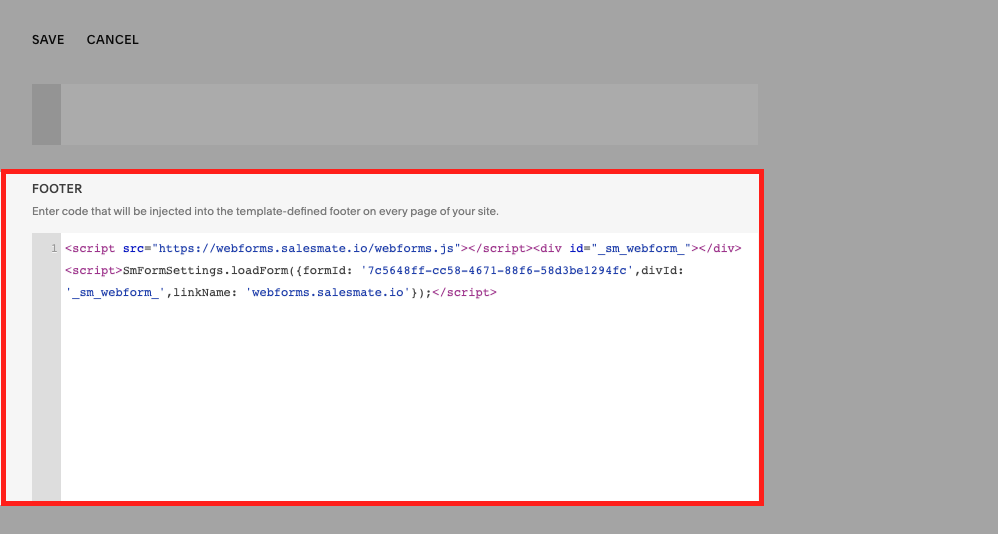 Once the HTML code is added, Cut the "<div></div>" tab.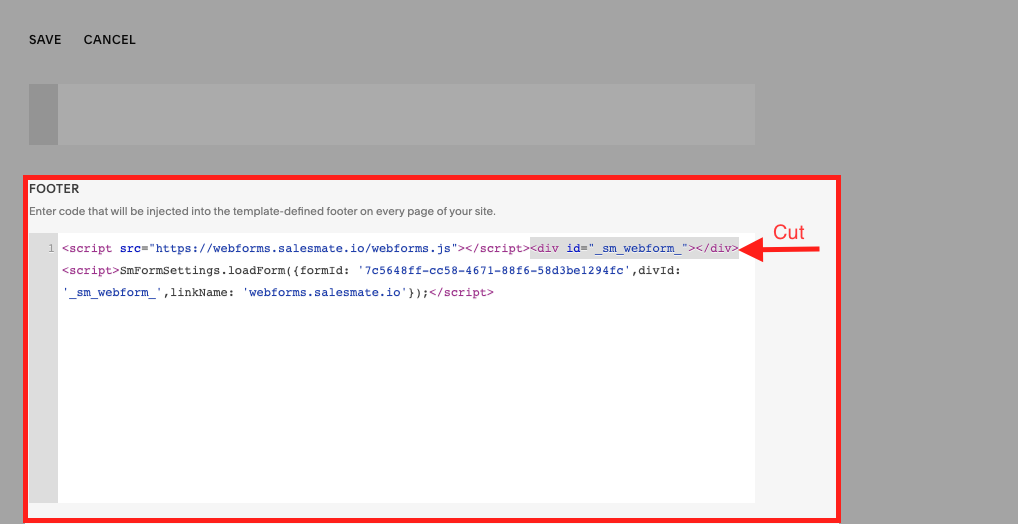 Save the Changes.
Now "Edit" the form.
Add a section where you want to insert the form.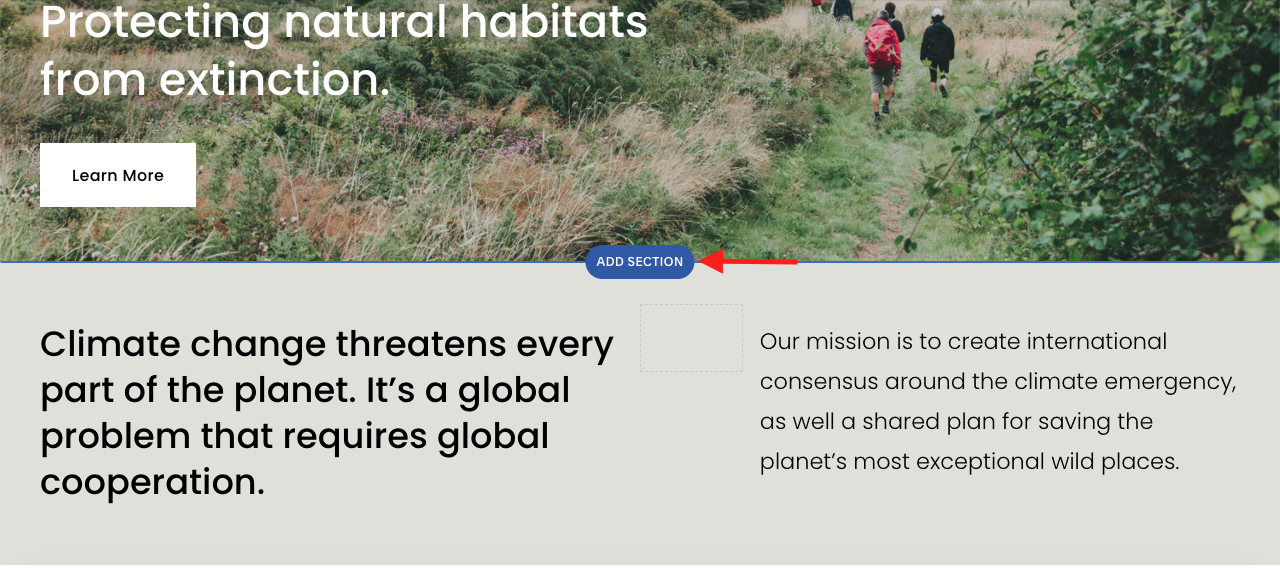 Insert a Blank section.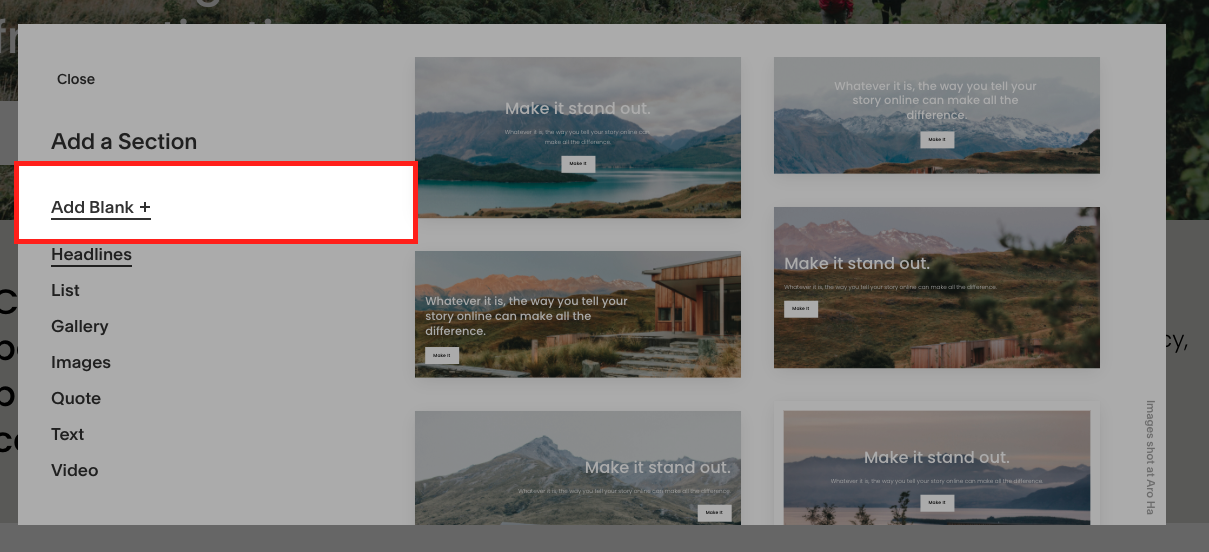 Once the blank section is added, Click on the "+" icon and select "Code".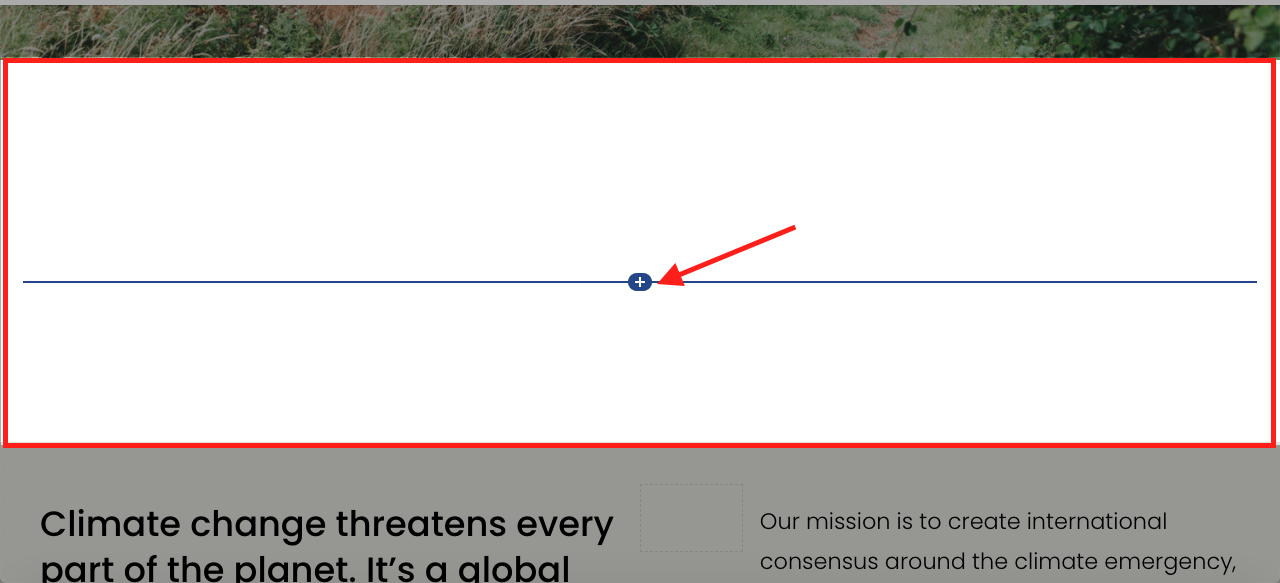 Paste the "<div></div>" code here.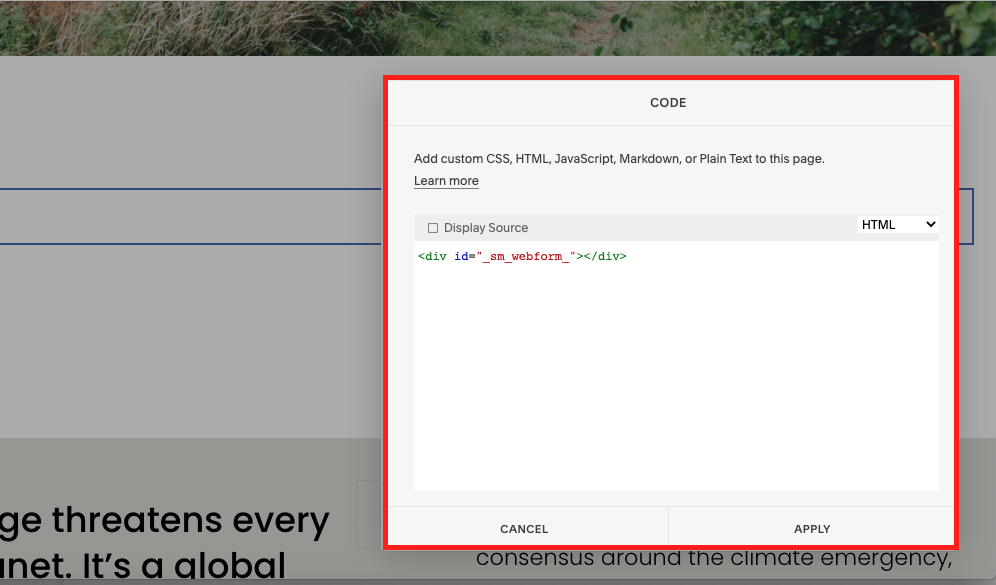 Save the changes.