You can now add the email addresses to the ignore list that you want to ignore if included in To or CC recipients, as sometimes it may happen that your customers include one of your teammate's email or companies email in To or CC which will be added as a participant in the conversation on inbox, but Now you can avoid that from happening.
How to ignore the company's internal email addresses?
Just follow the below steps to add an email address to the ignore list:
Navigate to Chats on the left menu bar.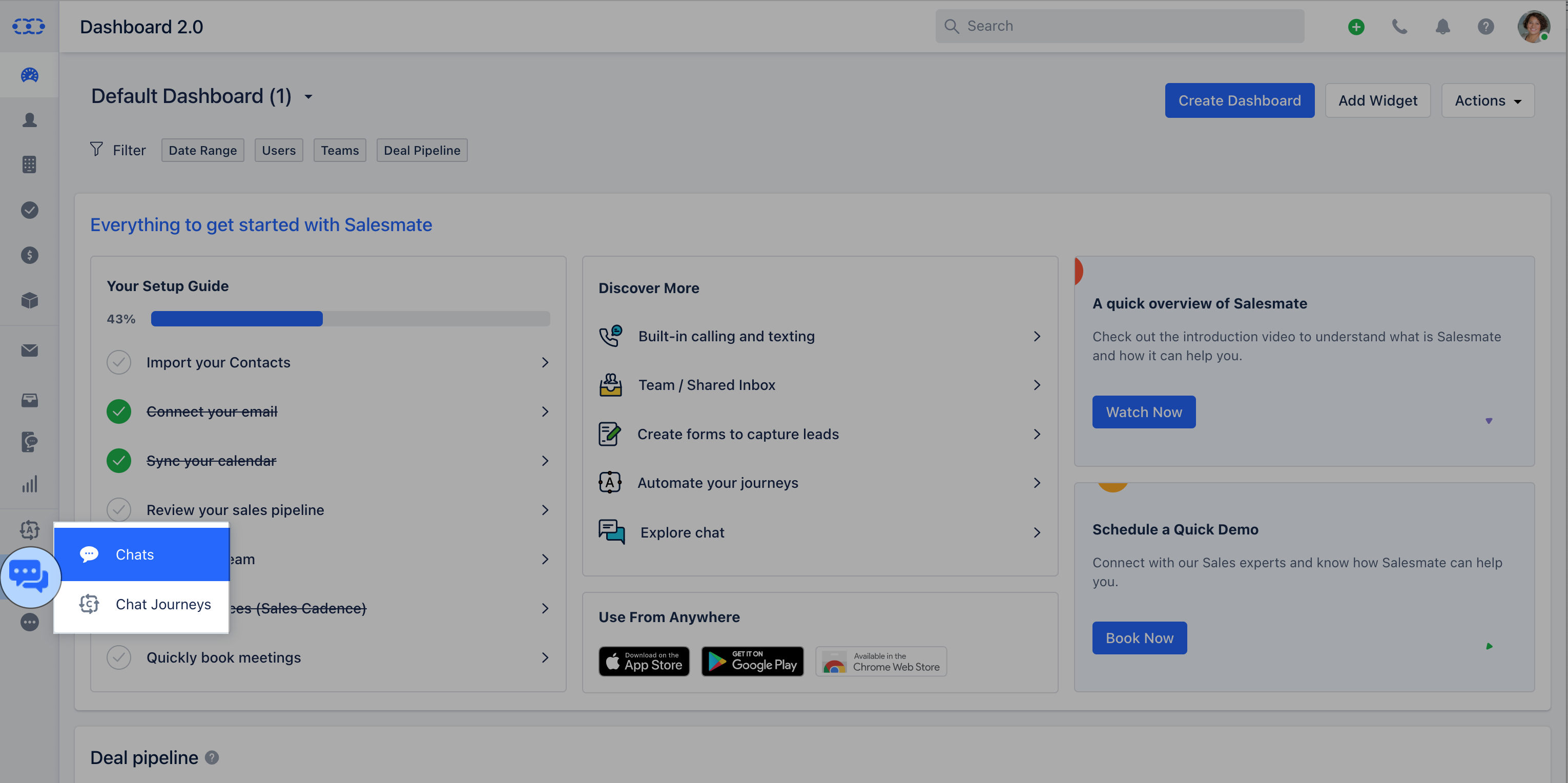 Click on Chat Settings at bottom left.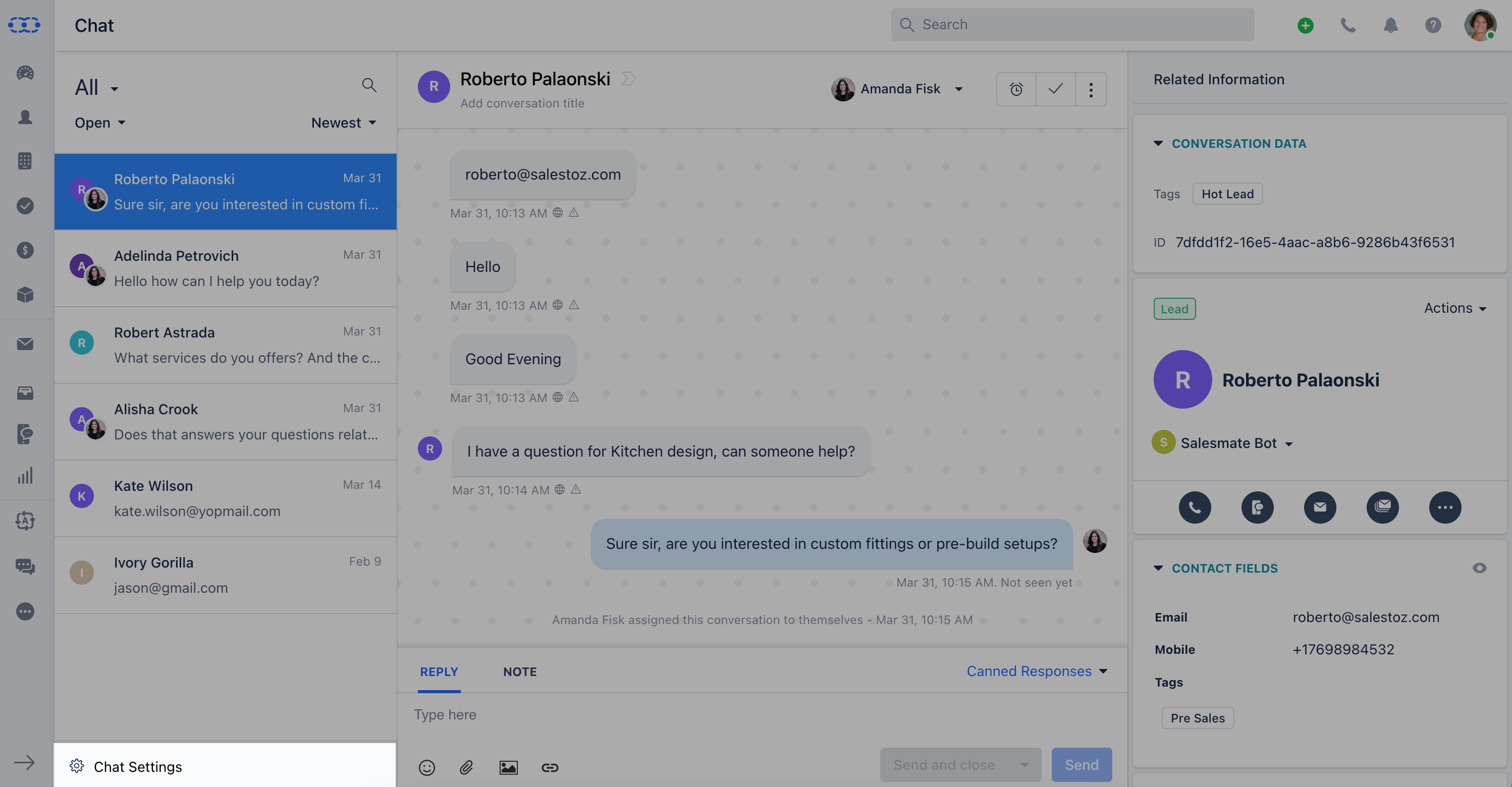 Click on the Email Forwarding option in the left sidebar,
Switch to the tab Ignore Internal Email Addresses
Enter the email address in the given field that you want to avoid getting added to a conversation, if included in To or CC
Click on the Add button to add the email to the list.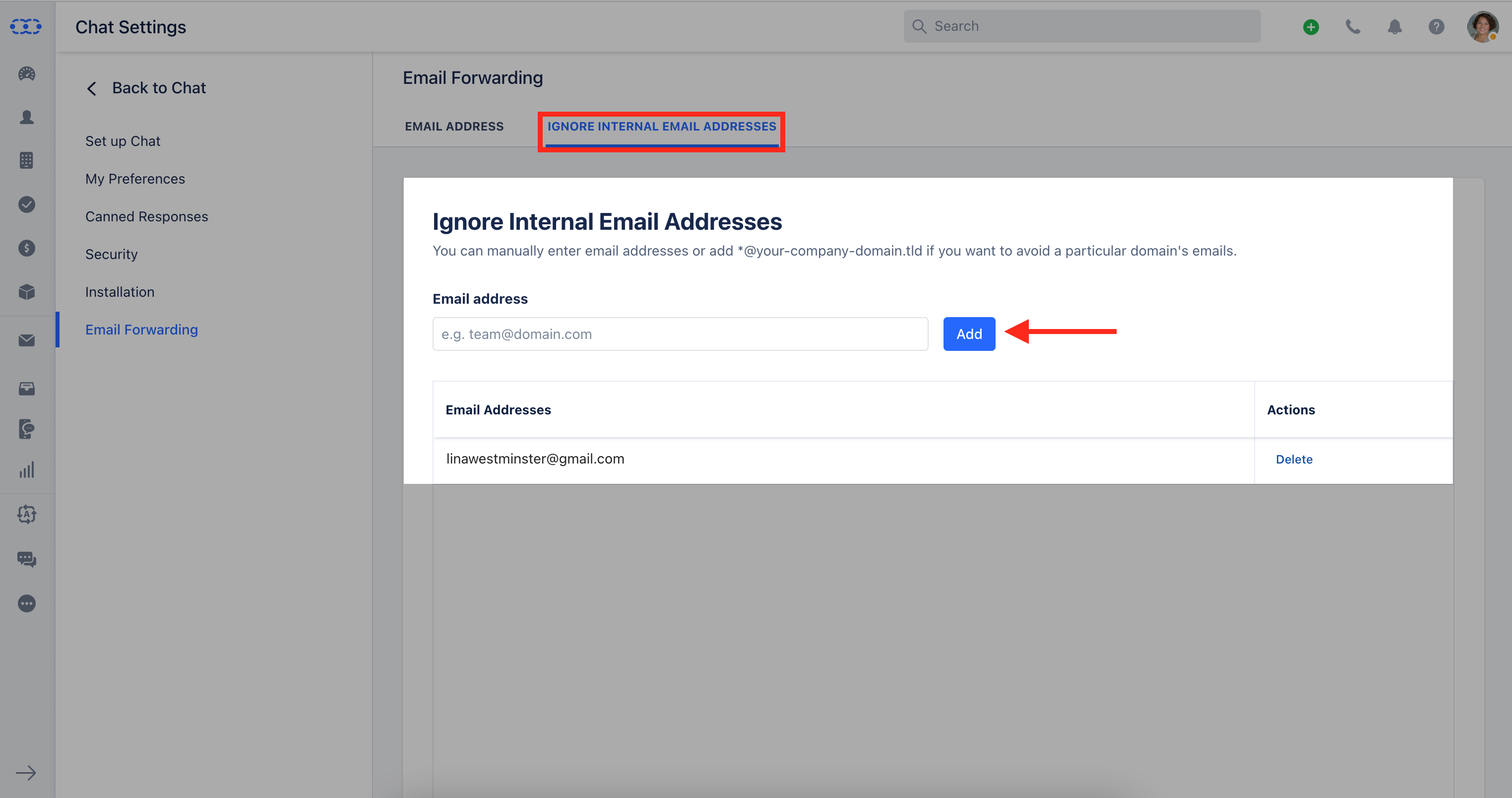 You can also add the whole group of the company's emails by using '*' for example, *@your-domain.com
You can also remove an email from the list by clicking on the Delete link button displayed in the table, and then confirm the action.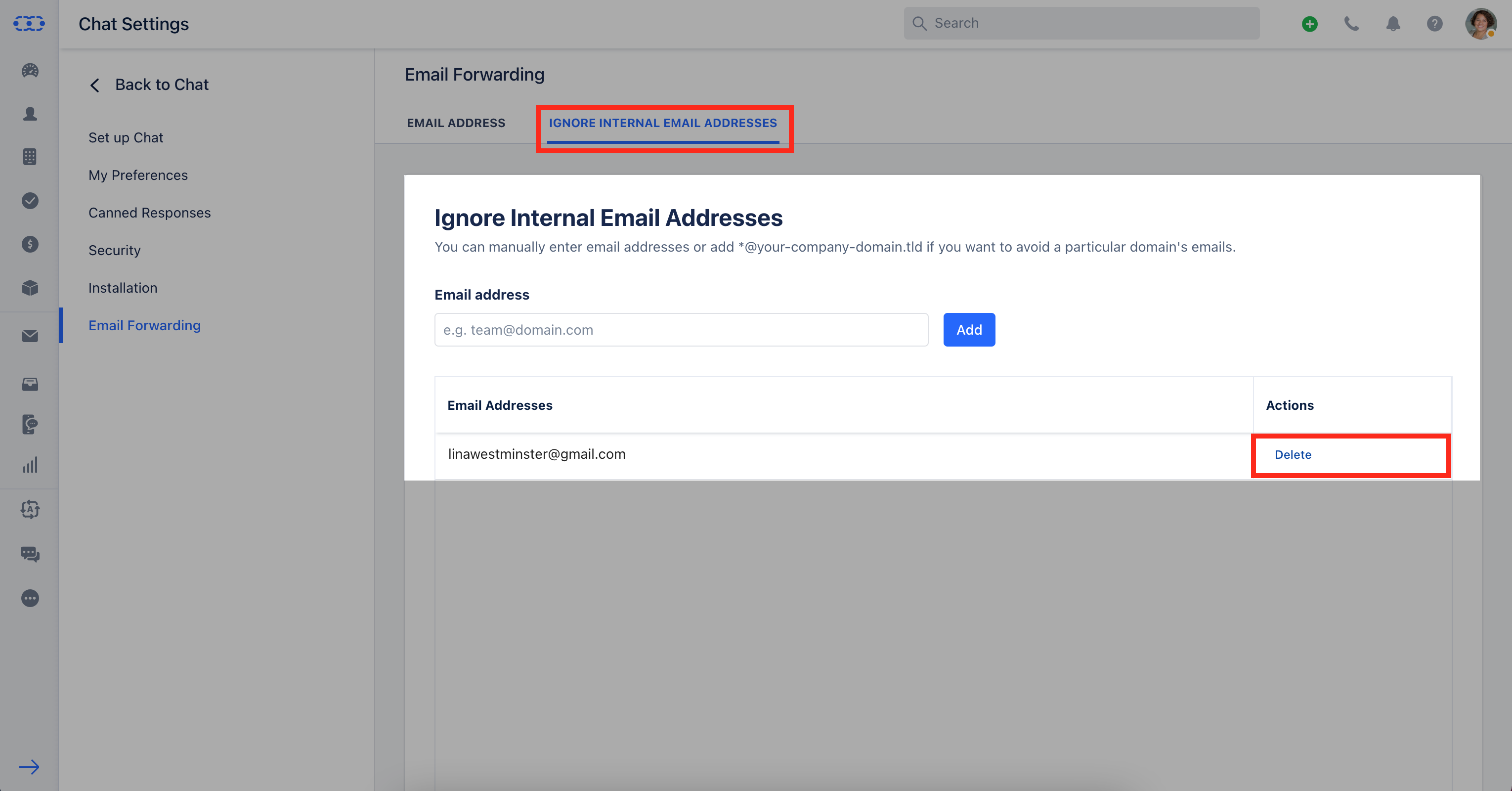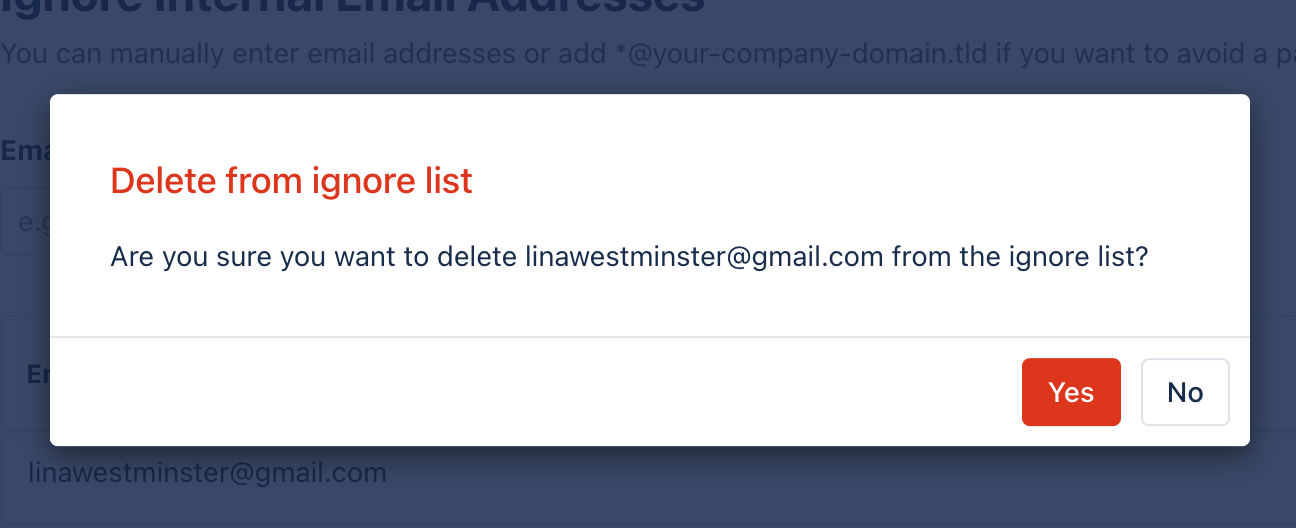 Any emails added or removed will take effect immediately after the action is completed.
For more information on Email Forwarding visit this page.