You can use the below-mentioned UTM parameters or customize them as per your requirement.
utm_source
utm_medium
utm_campaign
utm_content
utm_term
Adding UTM parameters to the Form

Go to the form where you want to set the parameters >> Actions >>Edit Form.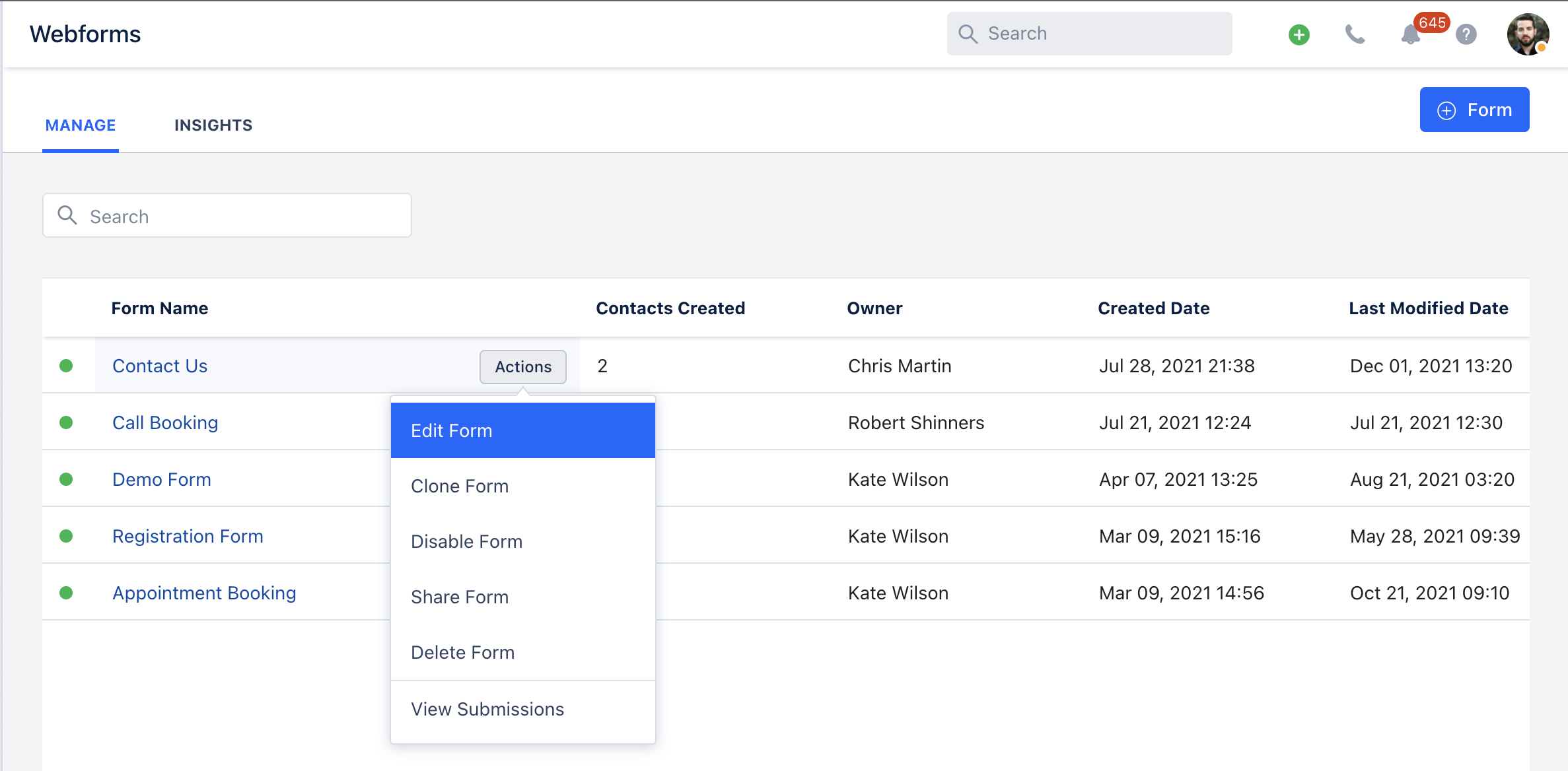 Click on Add Field search for UTM fields.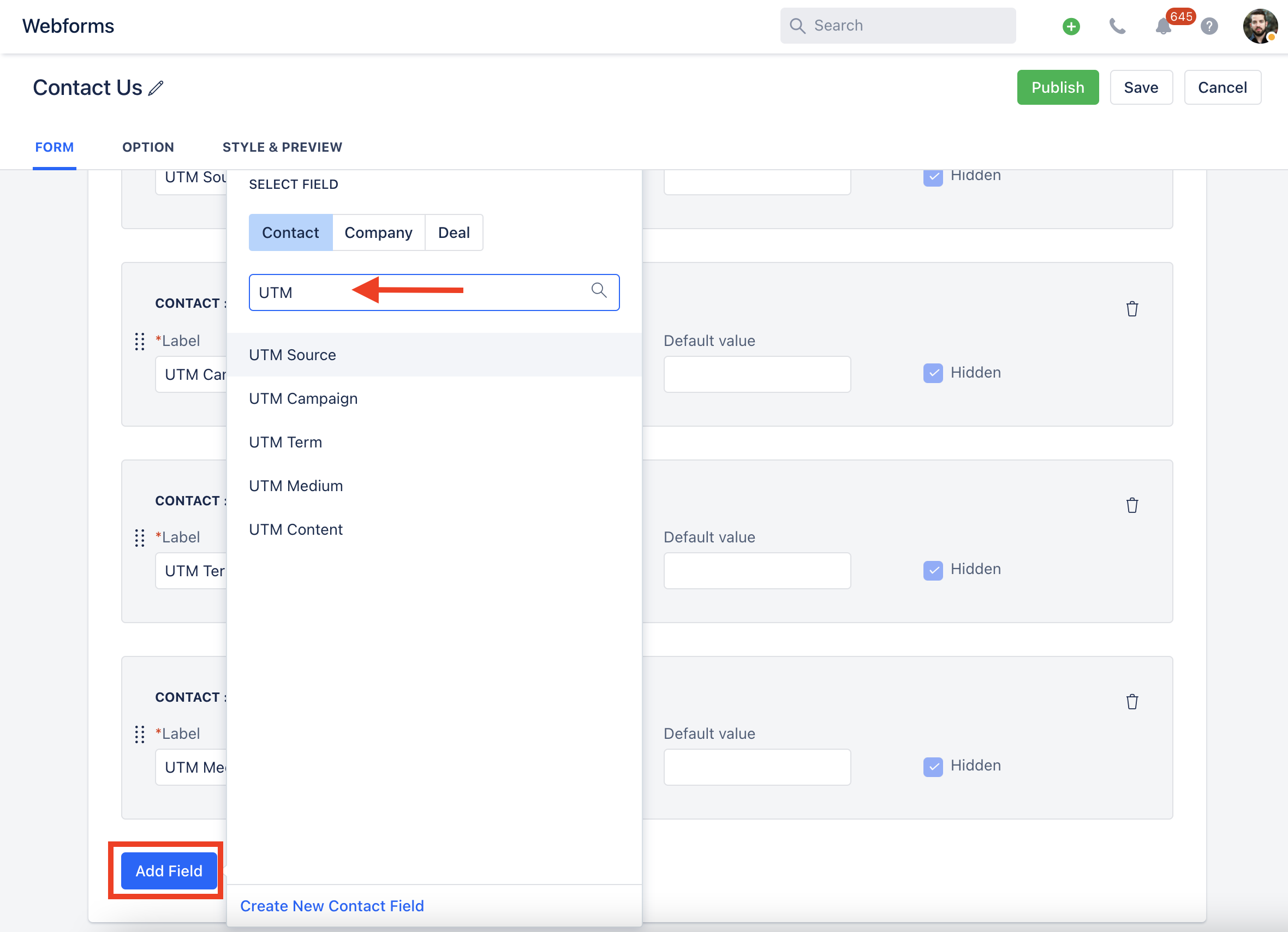 Now select the UTM fields you would like to add to the form, The fields will be hidden and won't be visible in the form.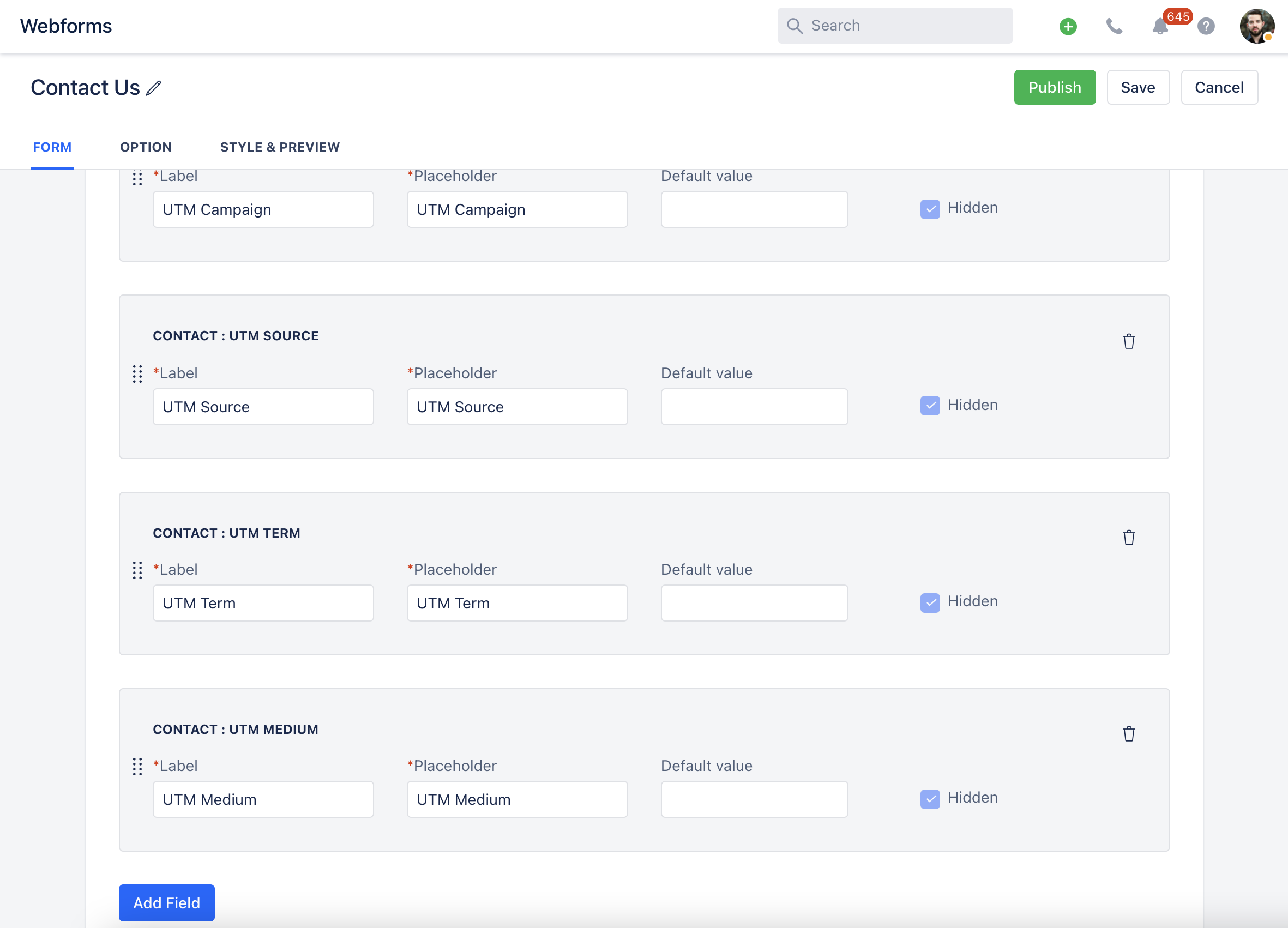 Click on Save and Publish the Form.
To view the information captured by the UTM fields,
Go to Contacts >> Manage Columns (Top-right).
Select the fields >> Hit Save

.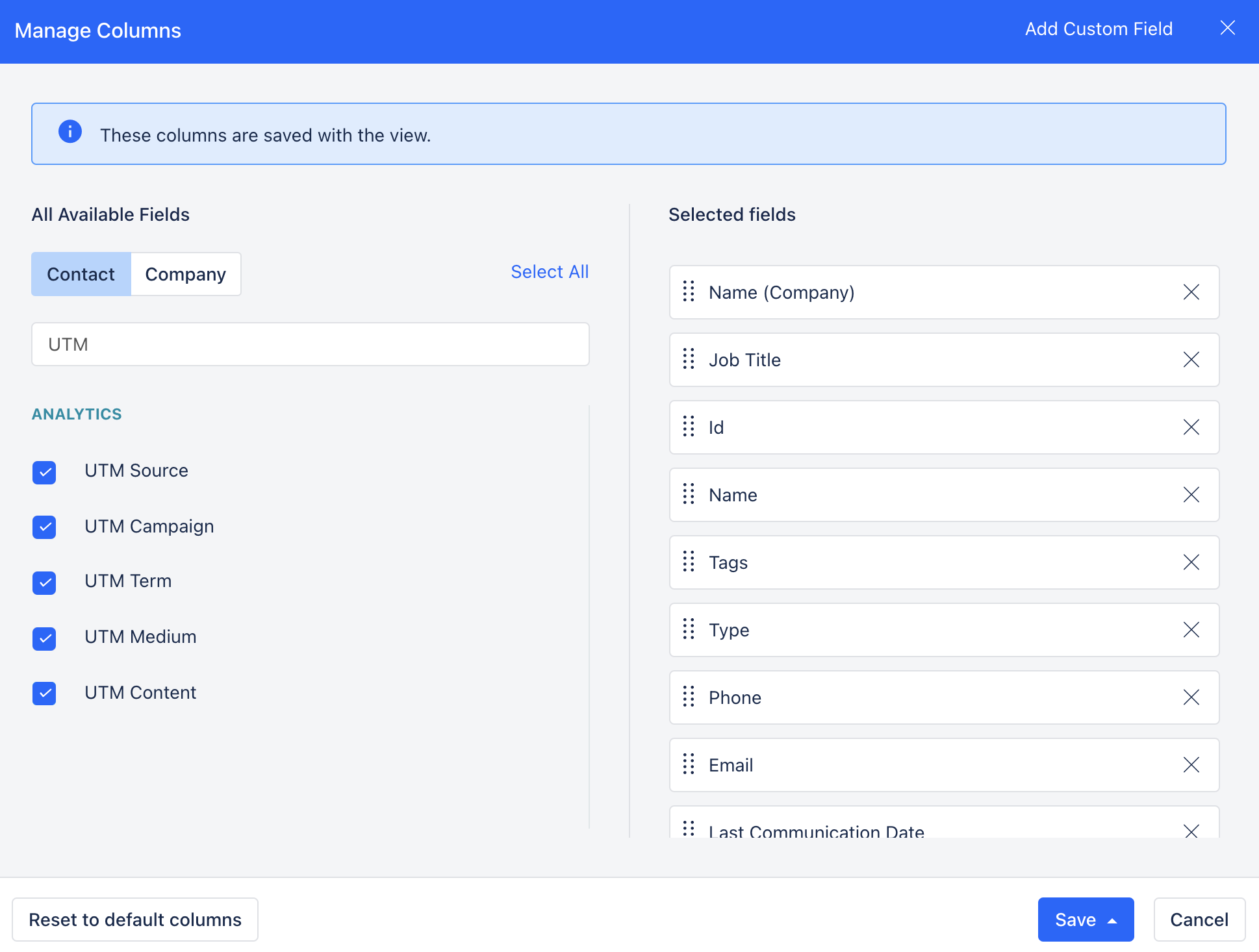 Now when a form is submitted, the respective UTM fields will be displayed in List View as well as on Contact Detail Page.

You can use the filter to narrow down your search with the respective UTM field.