Along with bulk delete, update and export options Salesmate also lets you perform bulk operations for merging records and sending bulk emails to contacts from the grid itself. Also, filter your records and customize your views by choosing your own field columns.
Bulk Editing:
To perform bulk operations in list view, select the records you wish to perform the bulk operation on OR select all records at once click the bulk select icon in the top left-hand corner of the screen.
After you have selected your records. Click on the respective action button.
To Bulk Delete:


Hit the Update button
Select the field you wish to update
Save

To Export

Hit the Export button
The selected records will be exported in a CSV file
A maximum of 1000 records can be exported at a time.

To Merge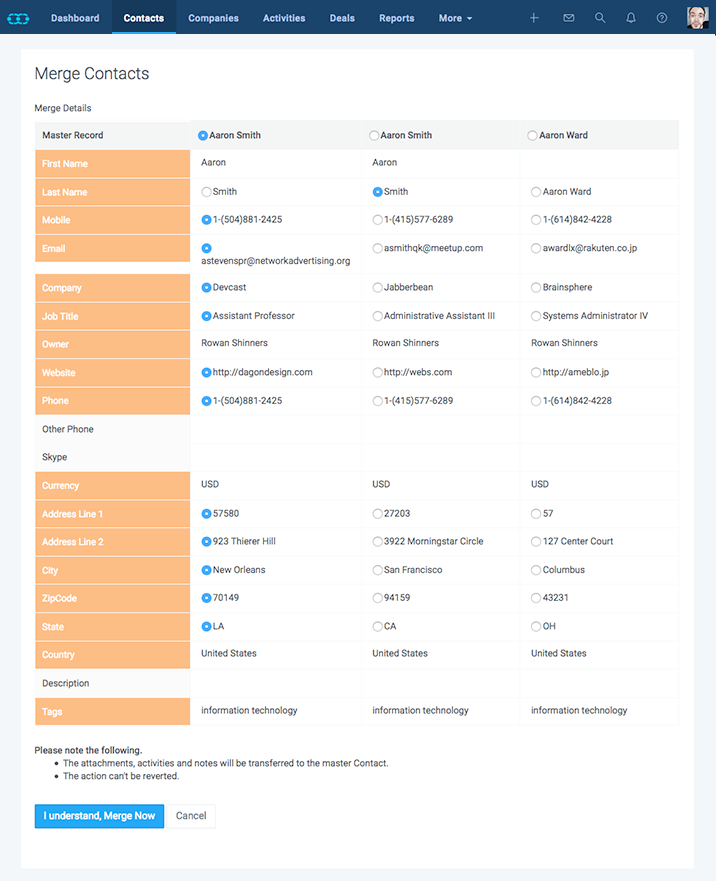 Select the records you want to merge (Max 3 )
The records will be listed
Select the values you wish to retain for the record
Hit I Understand, Merge Now
Attachments, activities, and notes will be merged to the master contact
This action cannot be reverted.

To Bulk Email

Hit the Email button
Compose the Email or Select the Email Template
You can Track these Emails
You can also Schedule them to be sent at a later point in time.
Also, send out attachments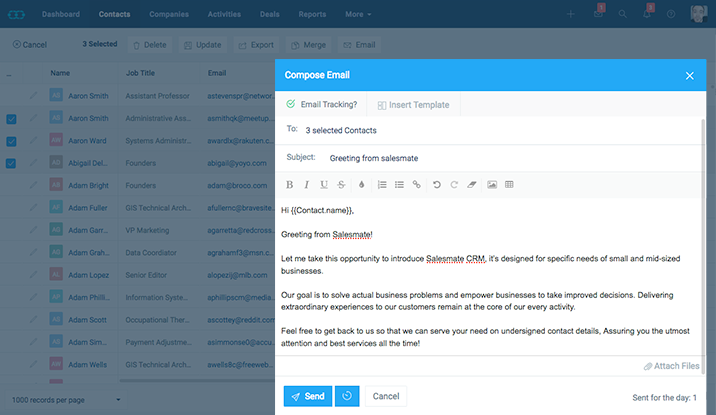 Filtering Records:
To filter your records, move your mouse over the title, it will give you an option via the three horizontal bars to arrange your columns or filter via the funnel icon.

You can pin/remove/auto size/add new columns. You can simply drag and drop to arrange the columns the way you like them.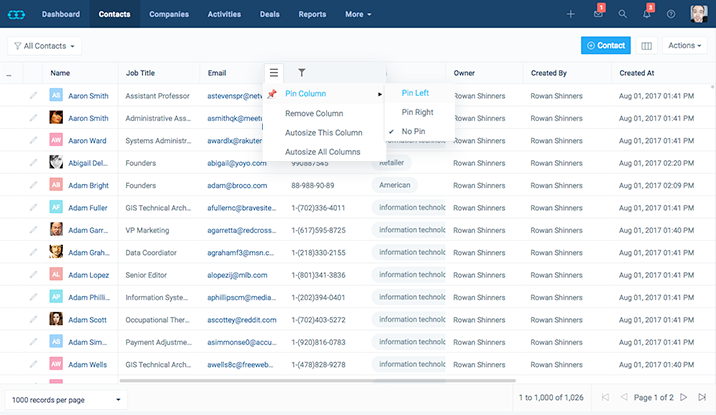 Click on the funnel icon to filter the record based on the text you would like to.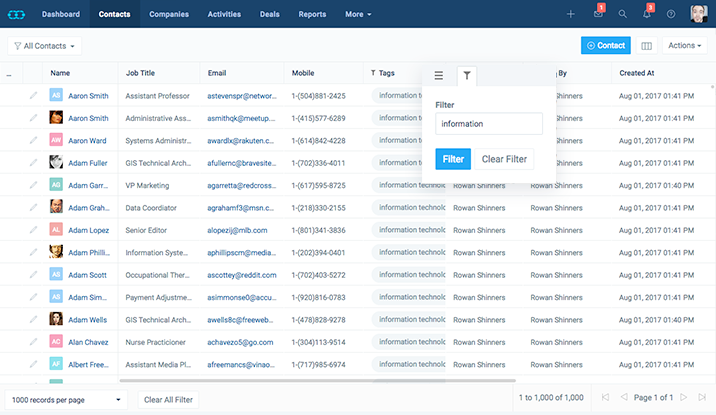 To add New Columns in the Grid:
Salesmate lets you add columns you desire to the Grid. This gives you the flexibility to set your own list screens and be able to see the columns of utmost importance to you.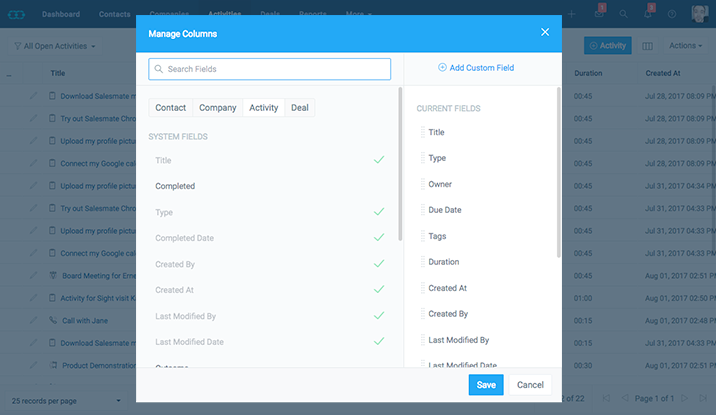 To add a New column:
Click on the three horizontal bar icon on the field name
Click Add New Column
Select the field you wish to add and hit +OR
Simply drag and drop it to the list of Current Fields
Arrange the way you wish to see it
Save 
Note:
You can view cross module fields in a grid. Ex: In contacts list you can see company fields, in the deals/activities list you can include contact and company
You can also add new custom fields from the grid using the +Add Custom Field button