Save New Formstack Web form submissions as Deals in Salesmate
Formstack is an online form builder solution which allows organizations to manage their forms and helps them be more active, reliable, and scalable.
With the power of web forms from Formstack and Salesmate as a CRM along with Zapier as the bridge. The Formstack Salesmate Zap Integration saves the precious time of your sales teams by adding new contacts, leads or deals to Salesmate automatically.
Here's how you can set this up using Zapier.
You will need the following working accounts to configure this integration:
Zapier
Formstack
Salesmate
In Zapier, follow the below steps to create your Zap:
Click on Make a Zap
Choose a Trigger App: Formstack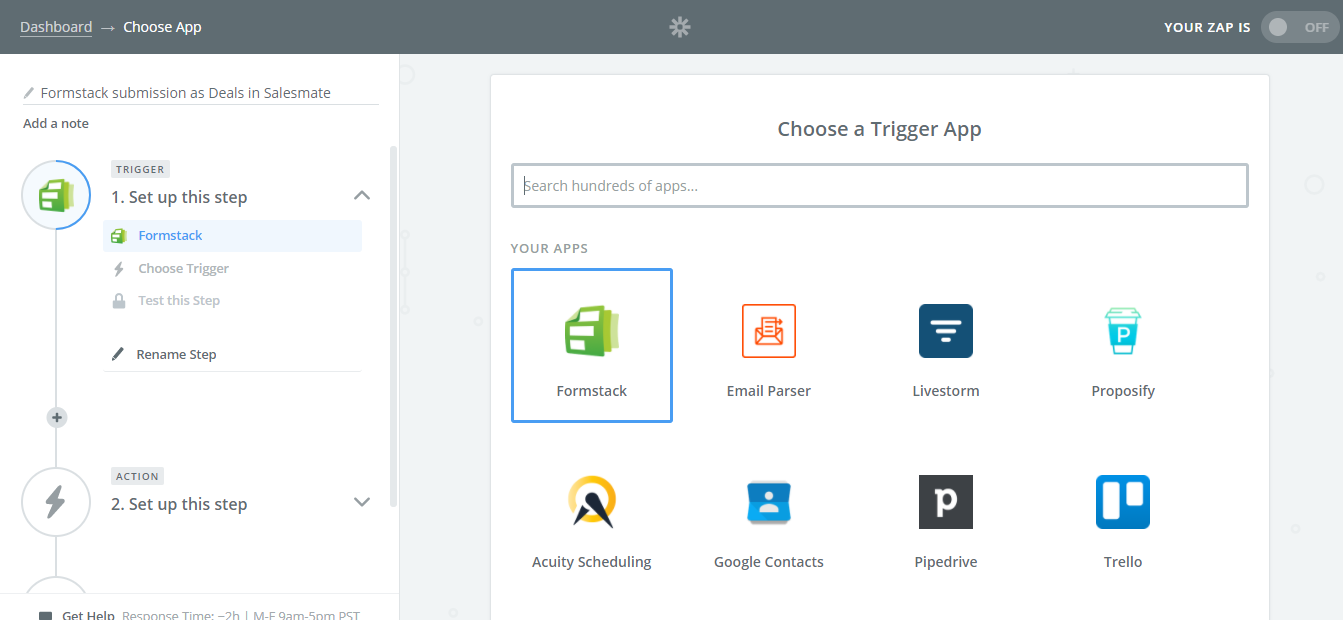 Select the Trigger: New Submission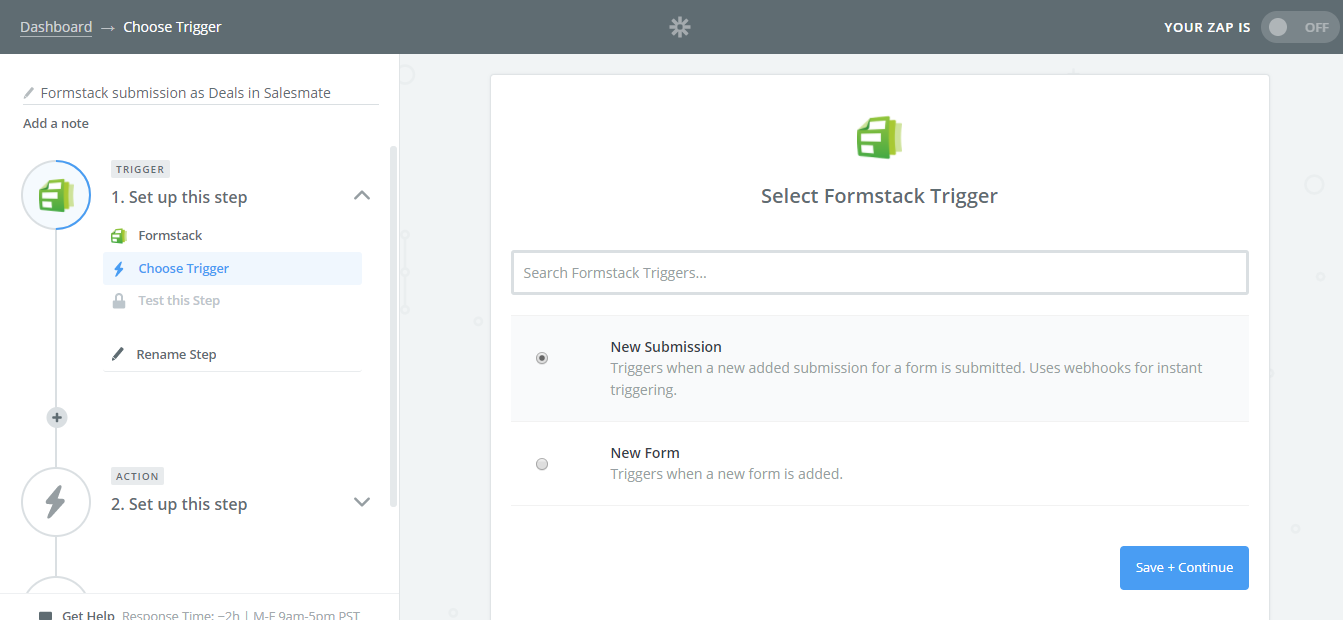 Connect to your Formstack account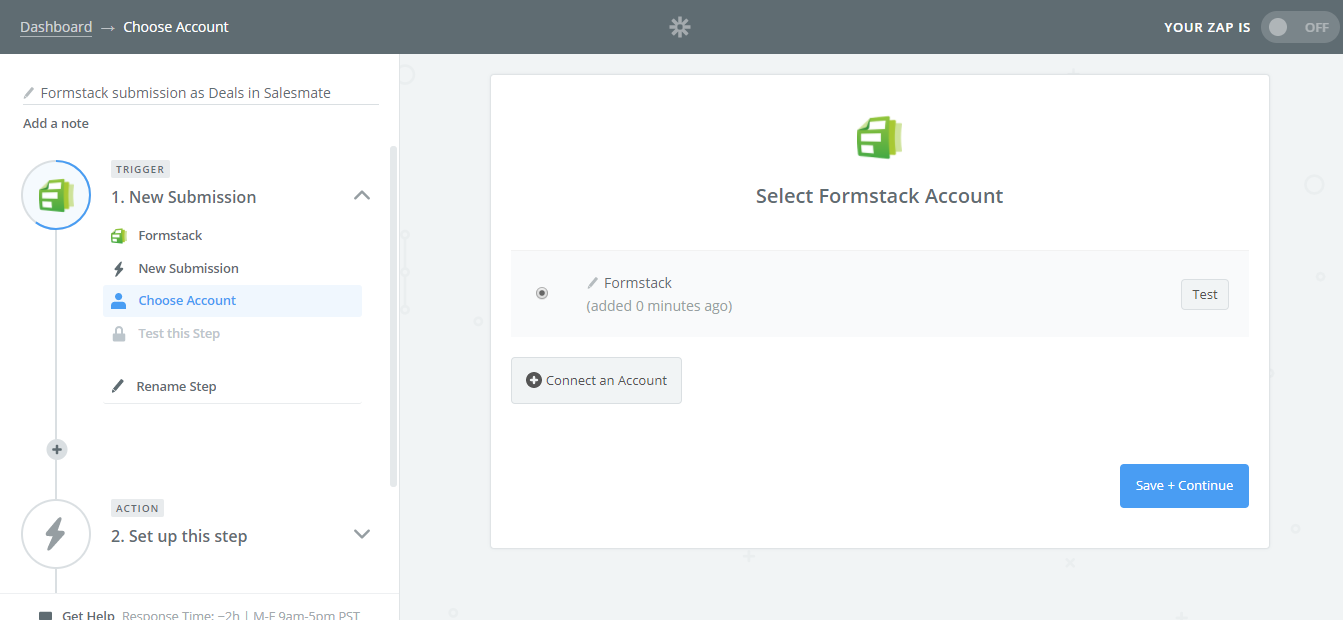 Set up options: Select Form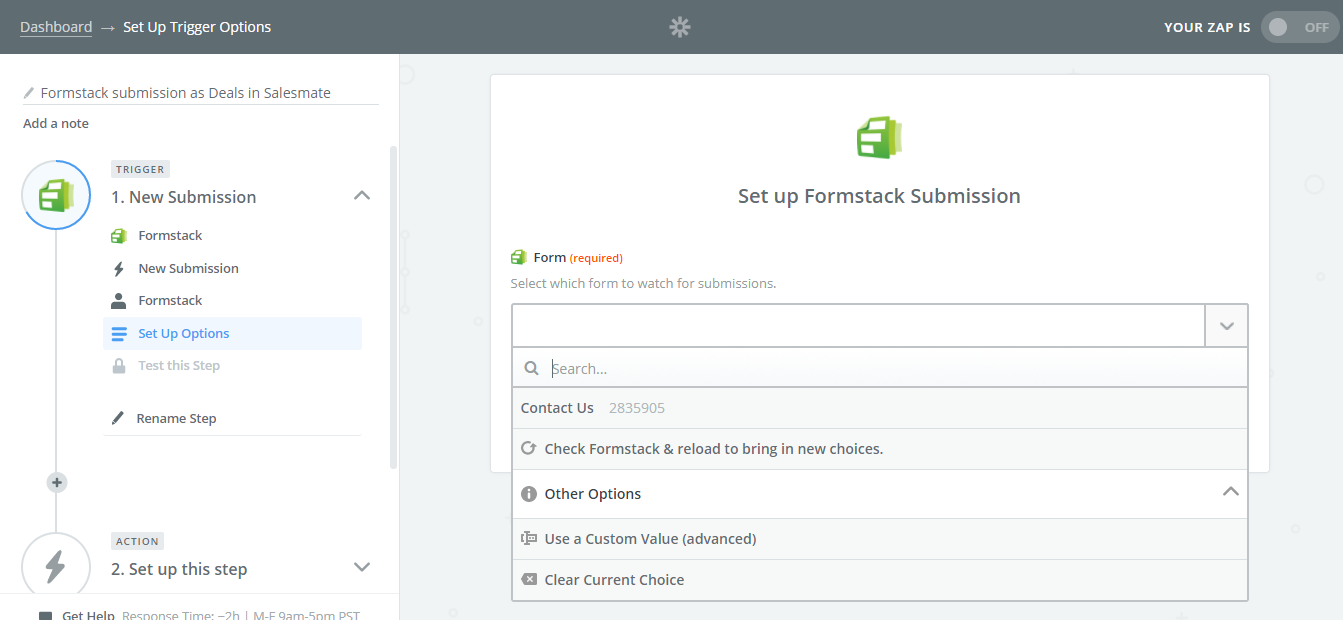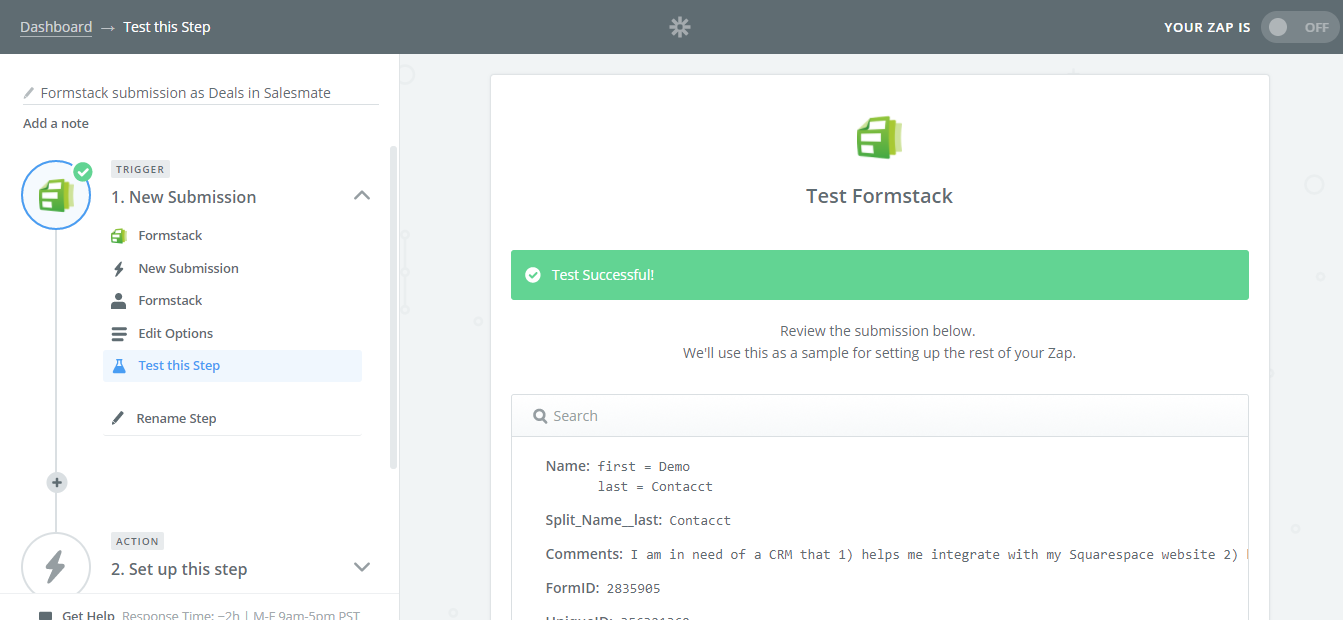 Next set up your Action app. This could be to find or create a contact or deal
Select the Action App: Salesmate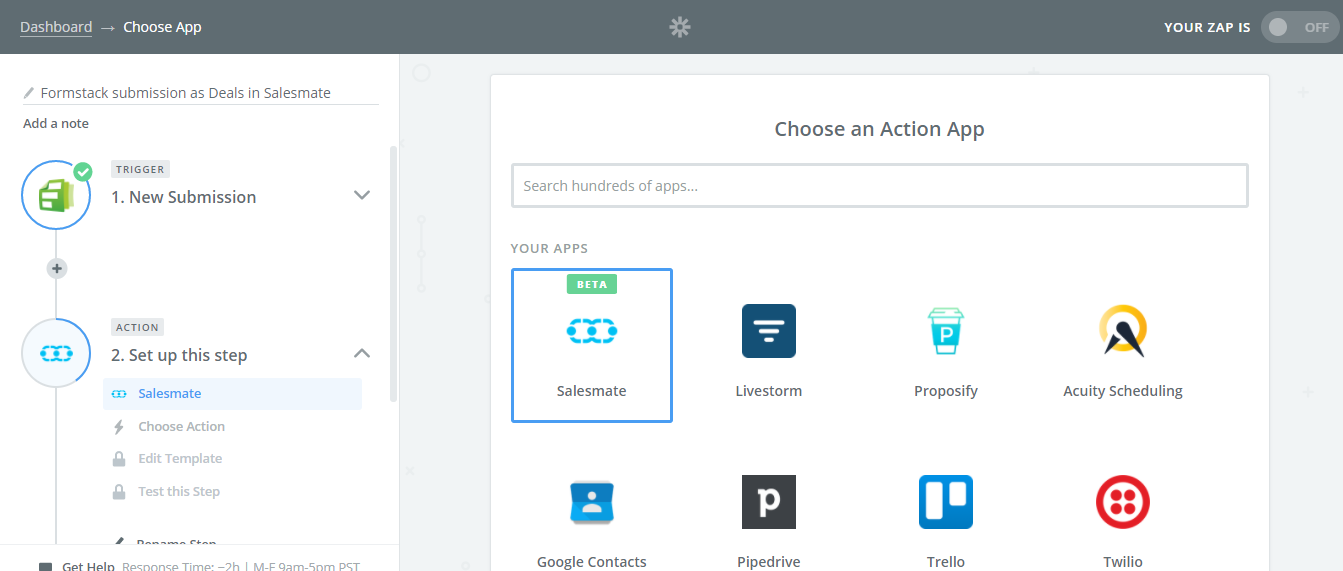 Select Action: For example, we are taking Create Deal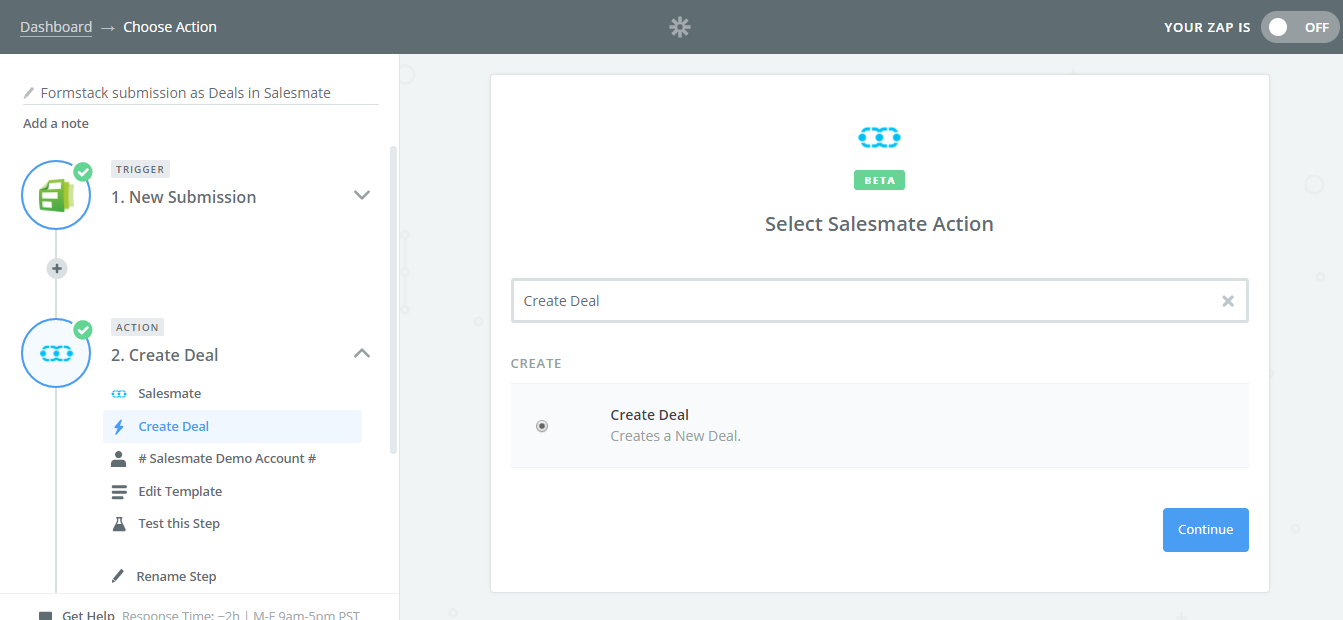 Connect to your Salesmate account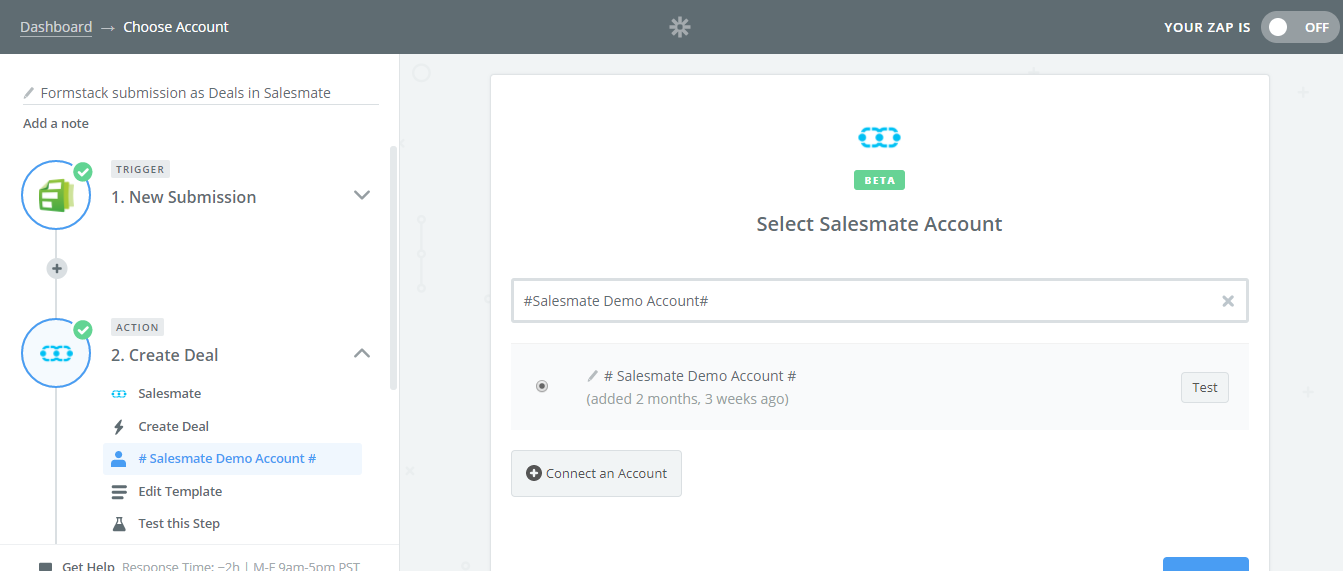 Set up the Salesmate Deal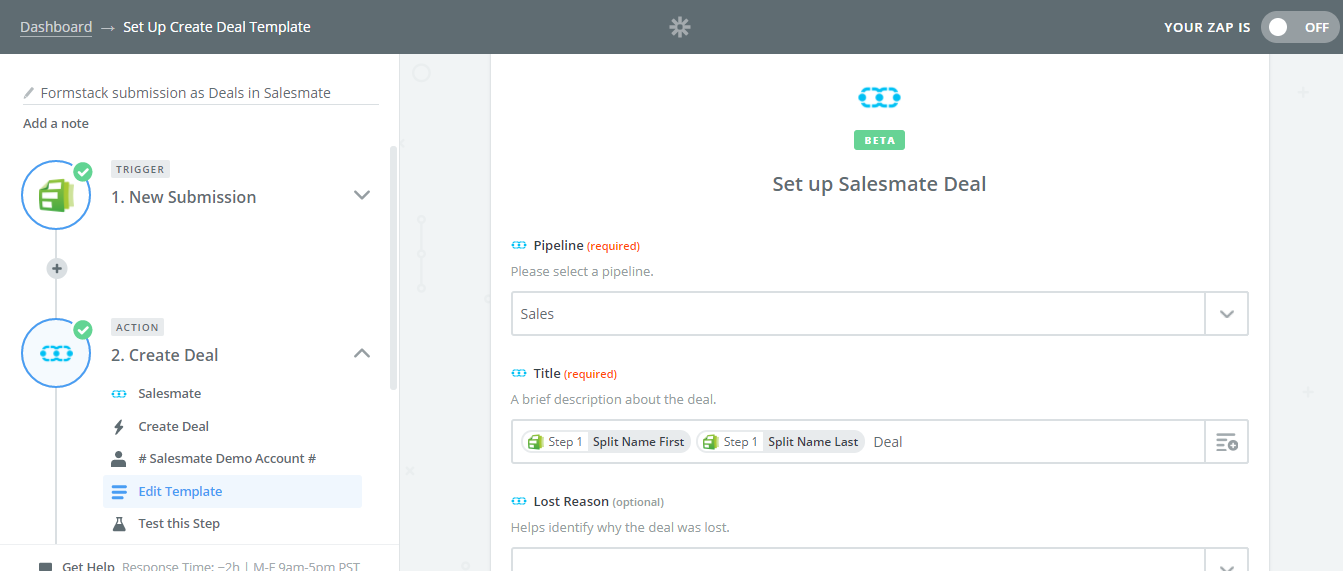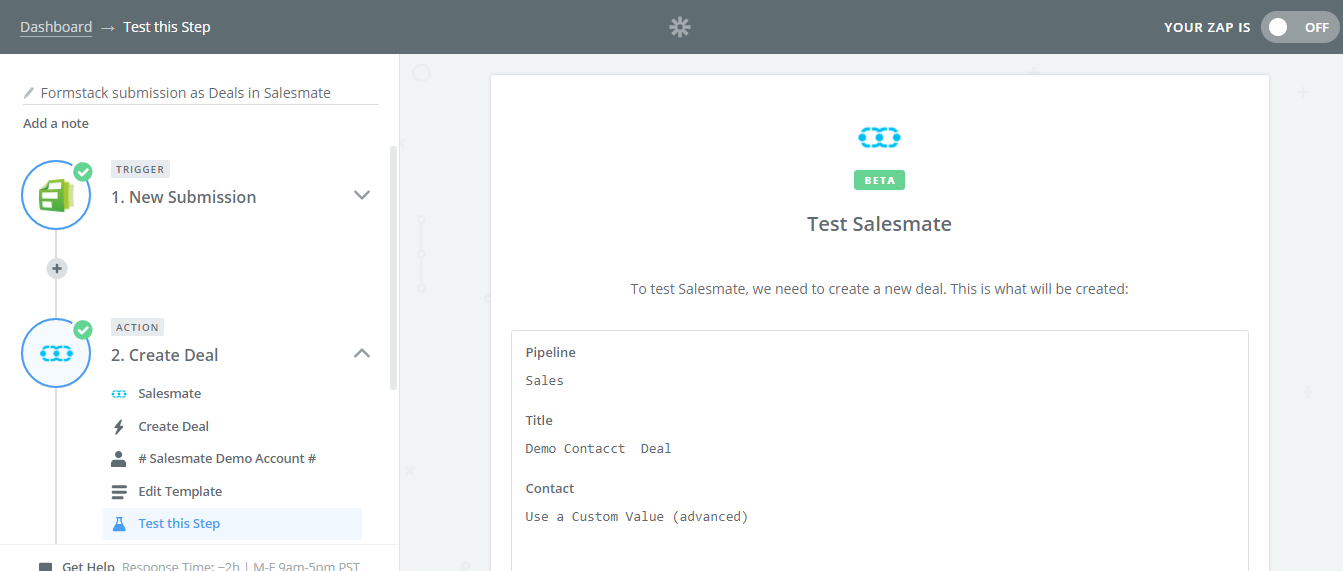 Choose the Folder where you wish to Save this Zap and Enable it
Once a form submission is done on your form it will be added to Salesmate automatically as a Deal and its associated Contact/Company automatically created.
Similarly, only a contact can be created on the formstack form submission.