Using Gravity Forms to capture your leads (as Contacts or Deals ) in Salesmate
Gravity Forms is the Easiest Tool to Create Advanced Forms for Your WordPress Powered Website.

Click settings and map your Salesmate link details like domain, app access key, private key and session token.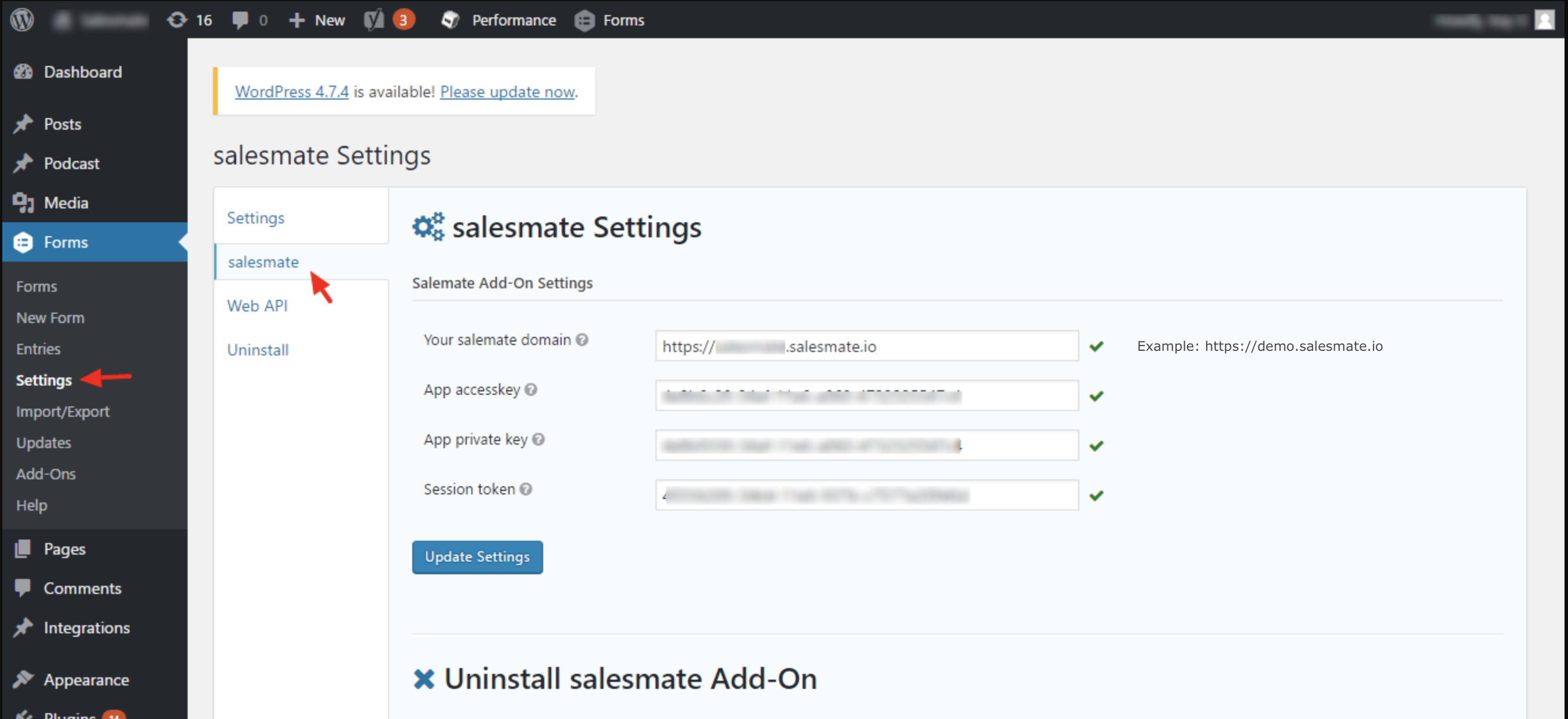 You can fetch these details from My Account > API / Access Key
Click Forms > For a form, under settings click salesmate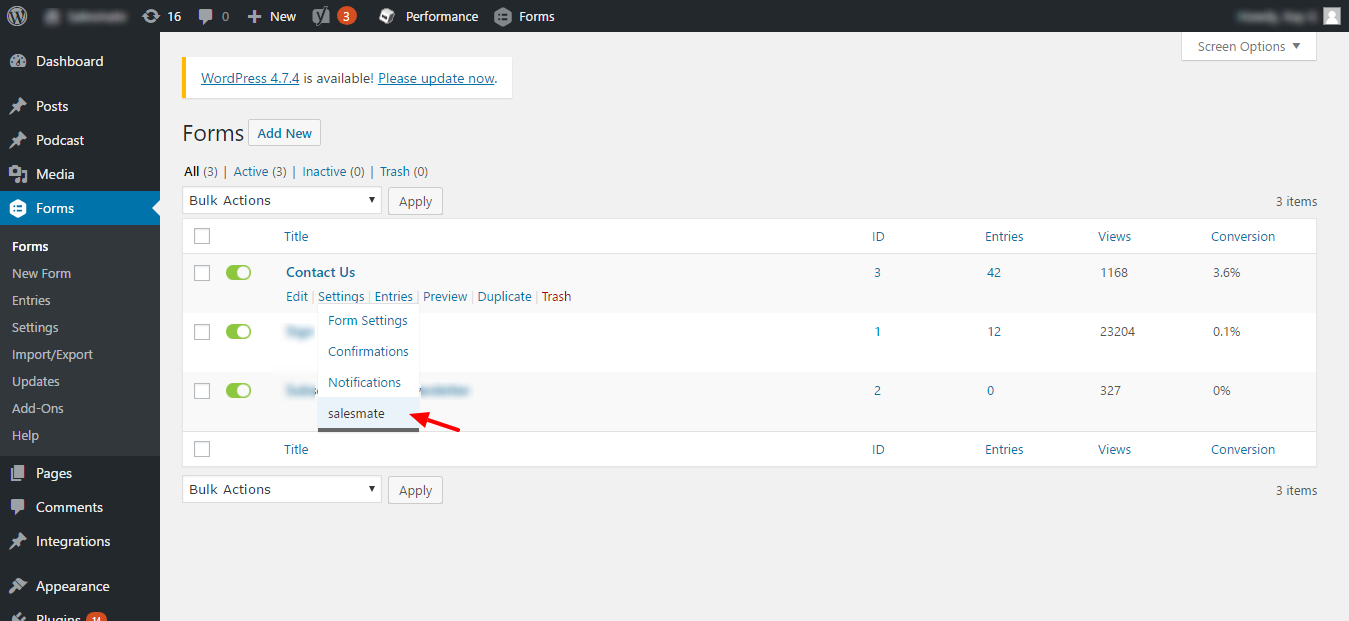 Add a Salesmate feed by clicking Add New

Configure the feed to add a contact or a deal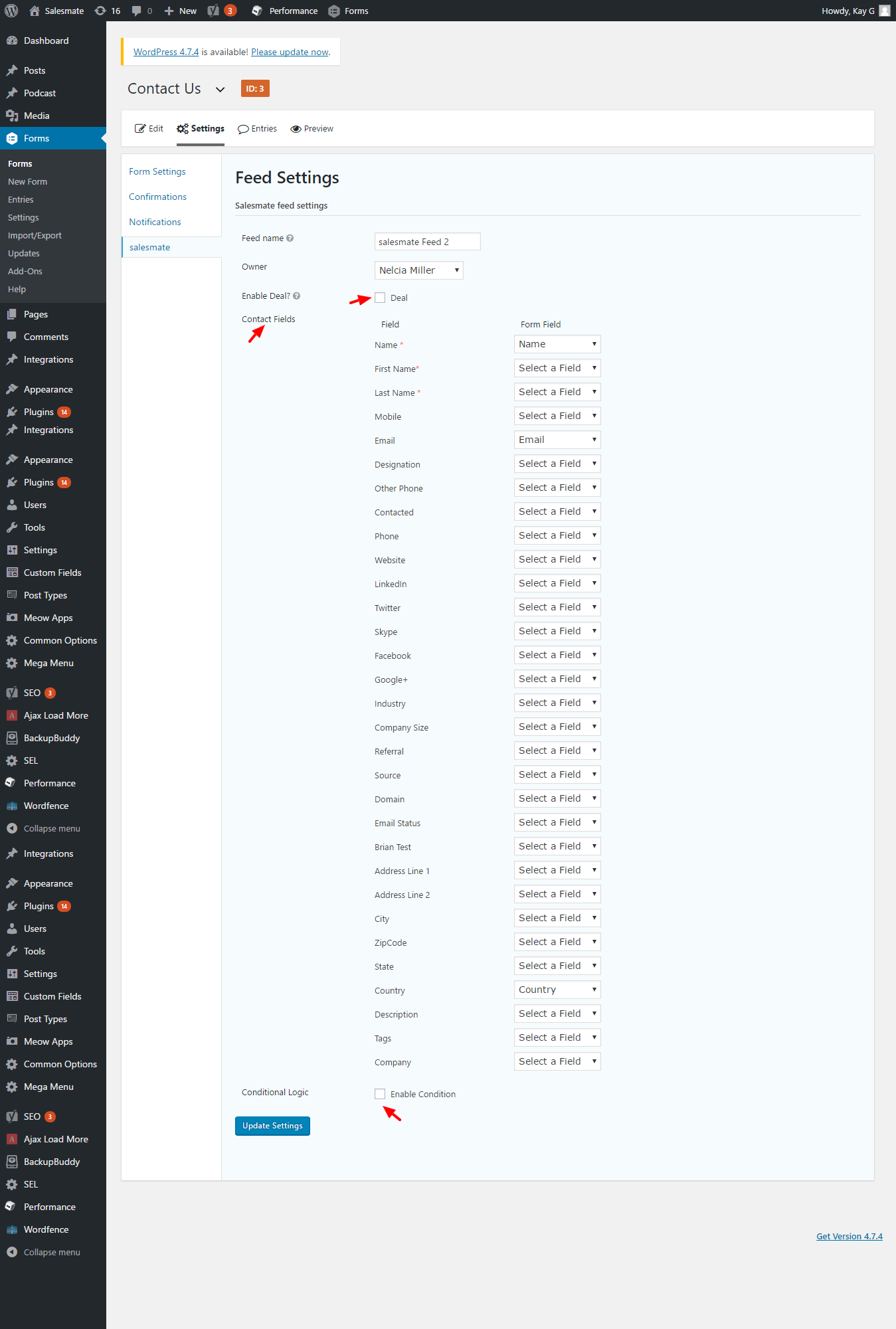 You can also apply conditional logic for creating a contact or a deal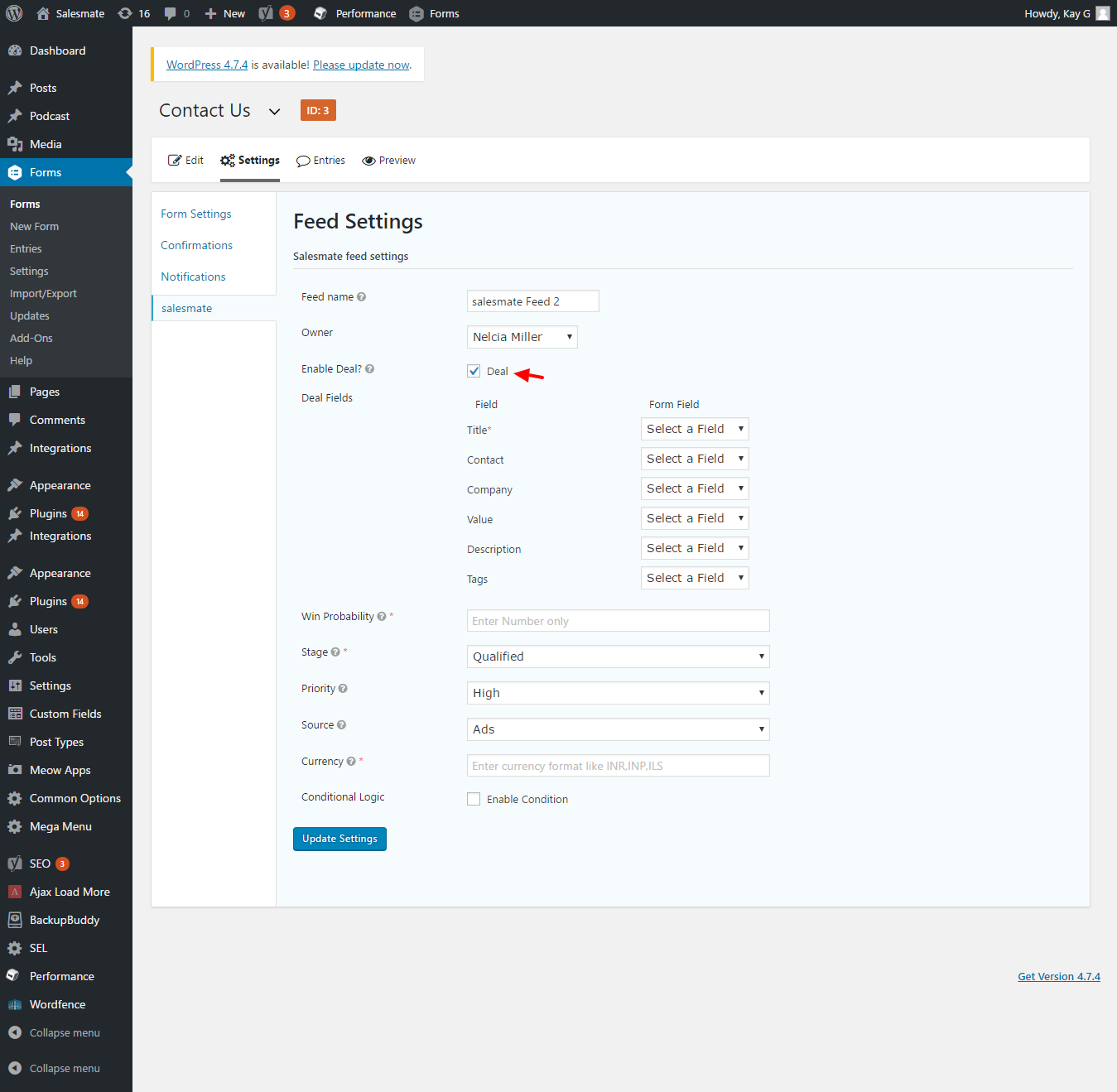 Click Update Settings to create set the form feed
That's it! You have successfully integrated gravity form with Salesmate
Any submission on this form will be created as a Contact or a Deal inside Salesmate.