If you are a manufacturer or supplier registered with IndiaMART for generating leads/business inquiries for your business, then this is the right App for you. With this App, you can auto-capture lead data from IndiaMART in Salesmate as Contacts and Companies and instantly auto respond leads with required information through email without any manual effort.
Note: User with administrator profile can do this.
How to enable the IndiaMART App:
Navigate to the

Profile icon

on the top right corner

 

Go to Setup > Apps & Addons > Apps.

Navigate to IndiaMART under Available Apps.
Install the IndiaMART app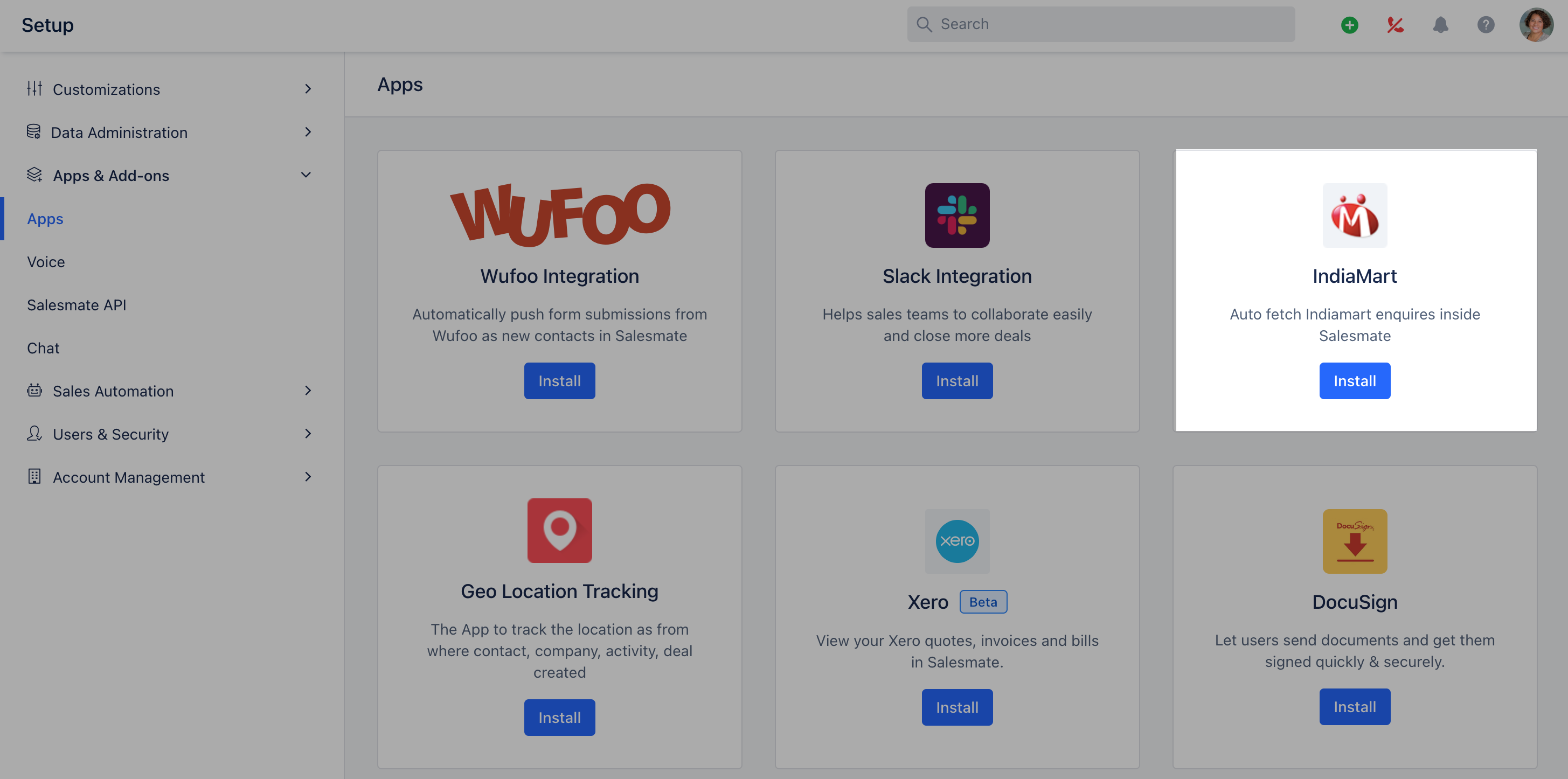 How to configure the IndiaMART App:
Once installed click on Configure
Enter the IndiaMART connection parameters: User Mobile Number, User CRM Key
User Mobile Number is the mobile number with which you have registered for IndiaMART
User CRM Key is the key for your IndiaMART account.
To locate the key: https://seller.indiamart.com/misc/mysettings/ ( This is your IndiaMART seller account )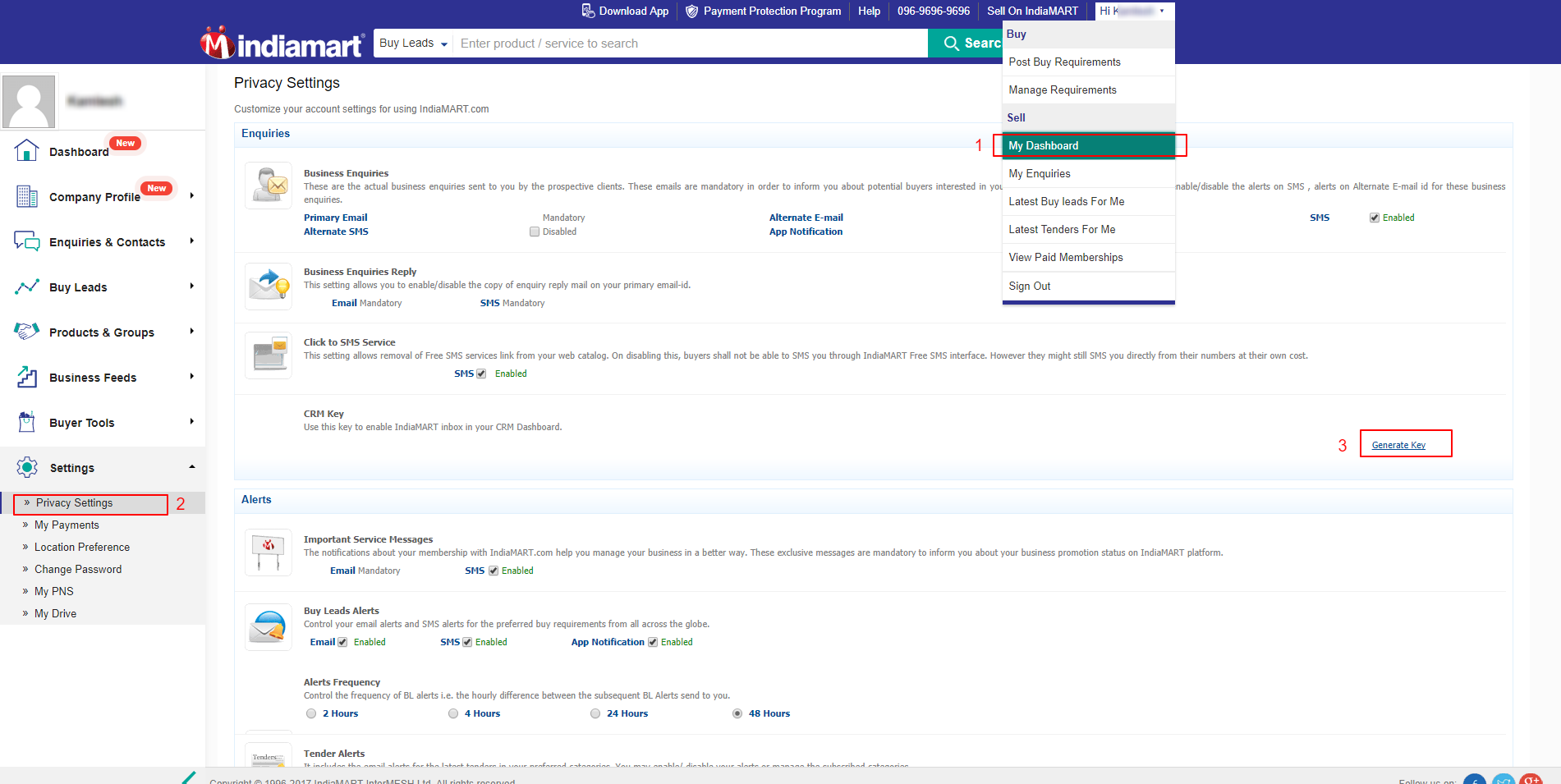 Hit Generate Key to receive the key on your registered mobile number
Copy this key to the configuration page
Hit Update
All new leads will be fetched automatically on an hourly basis from the day app is installed.
FAQs:
1. How do I find which leads are received from IndiaMART?
All records created will have the Tag "IndiaMART"
2. What all fields are captured in Salesmate?
Name, Mobile Number, Email Address, Address, Other Lead information
Other Lead Information will be added as a Note in Salesmate with that record
3. I see only numbers in Contact Names, what are these?
These are direct calls received from IndiaMART inquires
4. Since when will the leads be fetched in Salesmate?
The leads will be fetched from the time you have successfully configured your IndiaMART Integration in Salesmate.
5. Will I receive my leads in real-time in Salesmate?
IndiaMART does not provide data in real-time over its APIs thus the leads will be fetched at every two hours inside Salesmate. 
6. I receive an Error message: "A connection attempt failed because the connected party did not properly respond after a period of time". 
Then please share your public IP address with Salesmate Support over chat OR support@salesmate.io.
Whitelisting of this IP address may be required on IndiaMART servers.
Get your public IP white-listed on IndiaMART servers by
sending a request at lmshelp@indiamart.com.
Public IP address can be found at https://www.whatismyip.com/