DocuSign helps business owners collect electronic signatures and manage digital transactions by sending documents via email. With DocuSign, you can send online documents to people who need to sign them and then collect and manage those signatures.
Activating the DocuSign Integration
To activate the app. Follow the below steps:
Navigate to the

Profile icon

on the top right corner

 

Go to Setup > App & Add-ons > Apps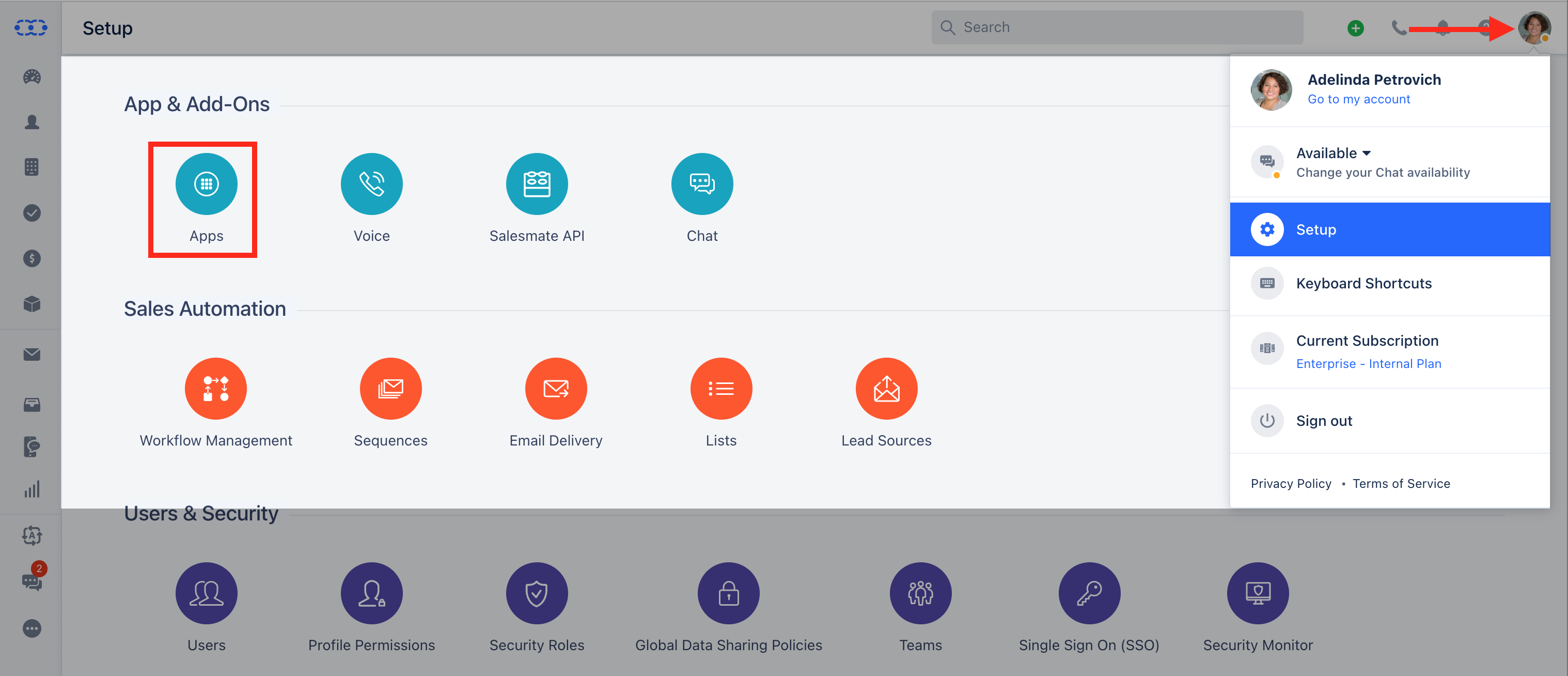 Head over to Docusign under Available Apps.


Click on "Install" to configure the Docusign App.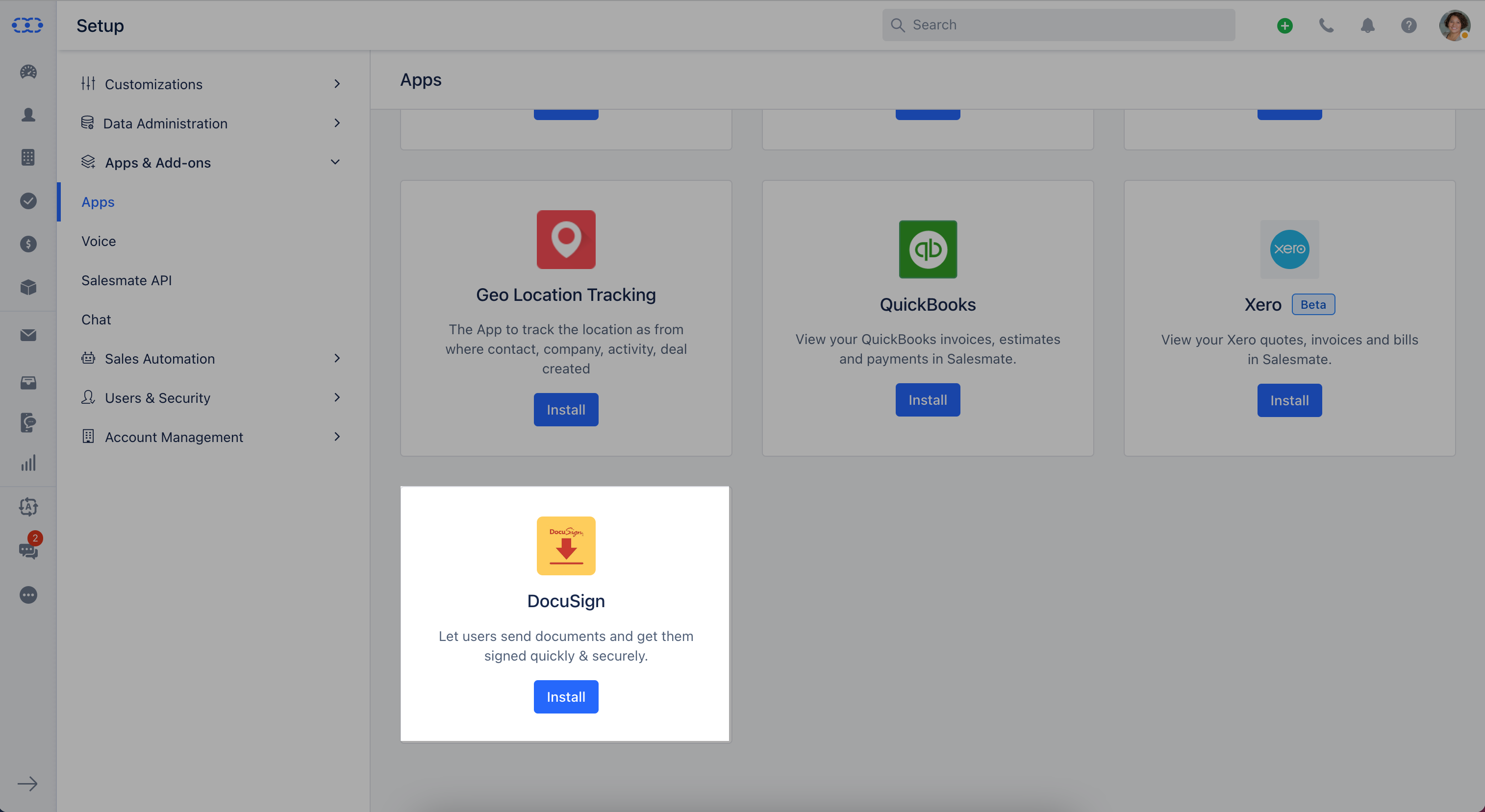 Select the modules on which you want to access the DocuSign widget. 



Under Access Settings, select the users who will have permission to view the Docusign details in Salesmate.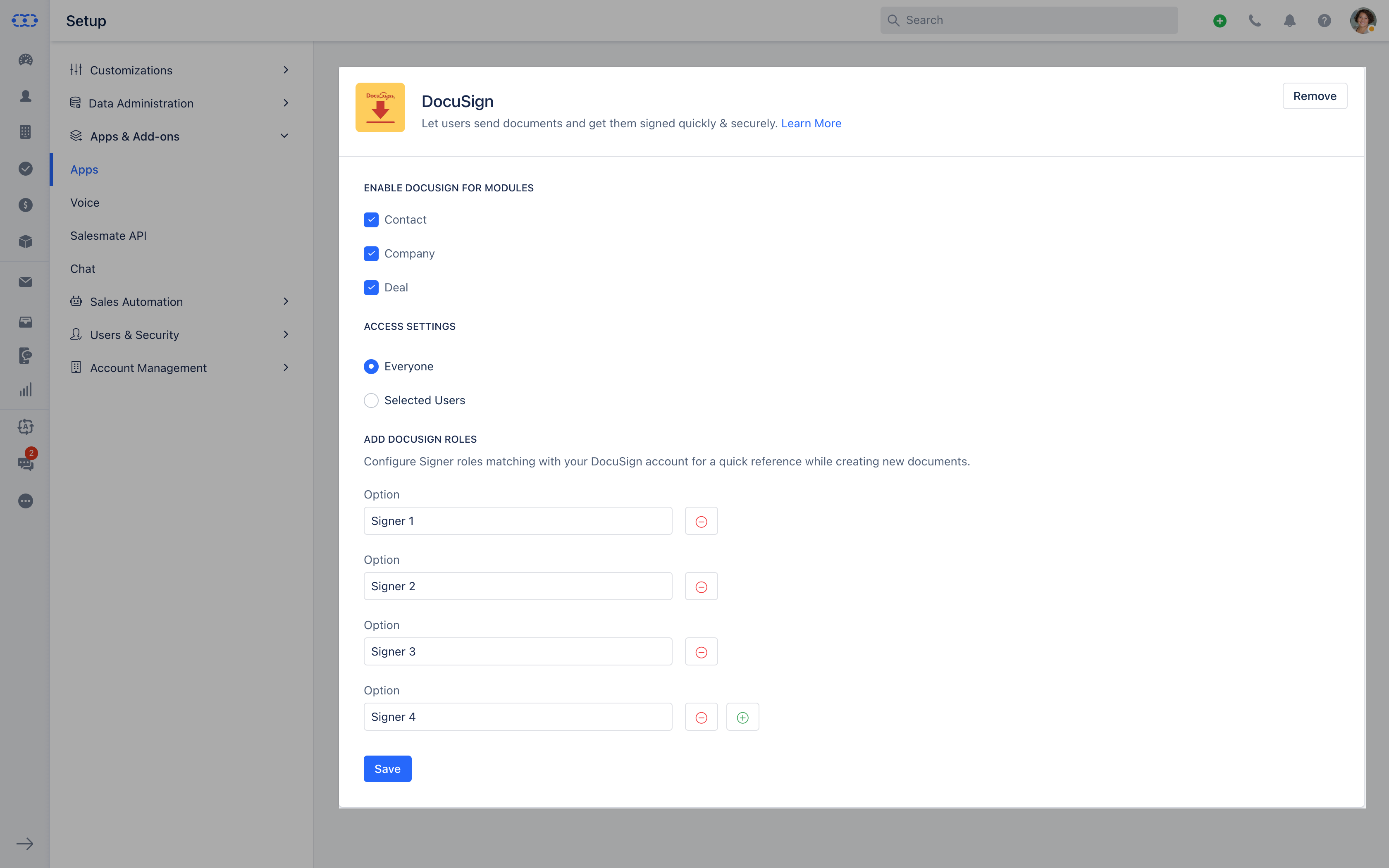 Add DocuSign Roles in Salesmate. 
Hit "Save." 
Using DocuSign with Salesmate
Once the DocuSign Integration is successfully added, A new widget "Docusign" will appear in the detailed view.



A new tab "Docusign" will appear in the quick view.



Get Documents Signed using Docusign.
Once you have configured the DocuSign app inside Salesmate, you can start sending documents for getting signed. To do so:
Go to any Module for which the DocuSign integration is enabled.


You will find a DocuSign widget.


Click on Create New Document. 


A popup box will appear, asking for the following details.



Upload New File: You can u

pload a new file from your computer, google drive, or already uploaded documents inside the corresponding record or choose any of the pre-created document templates from DocuSign.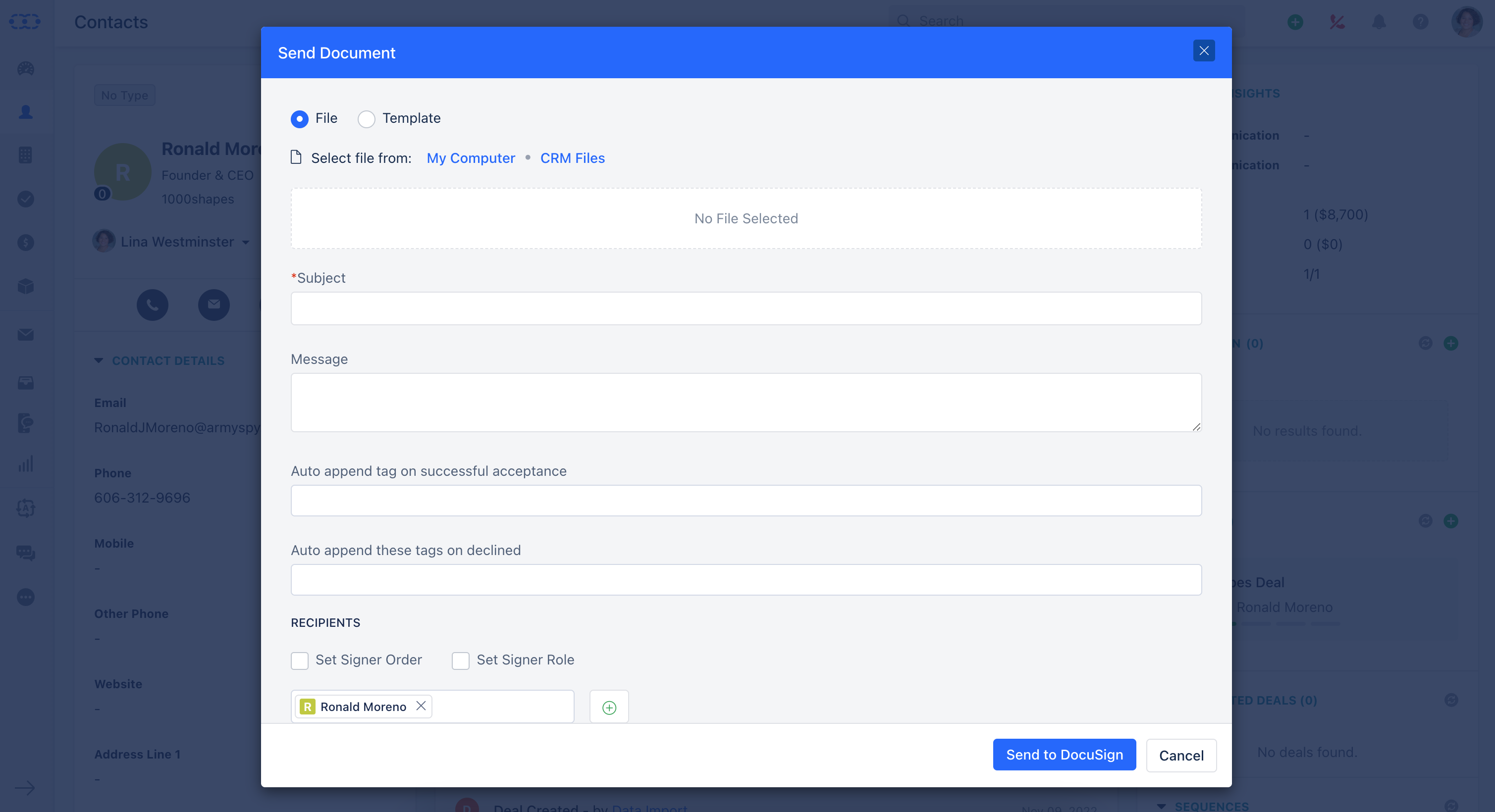 Add the Subject and Message for the Document.

You can select tags to be added to the record when the Document is successfully accepted (signed) or declined.


Enable "Set signing order" if you want to specify the signing process's order as provided by DocuSign.


Select the recipients for sending the Document. (When multiple recipients are added, the documents need to be signed by all of them in the orders it has been added)



Enable "Set signer role" if you want to assign Signer Roles to recipients as supported by your DocuSign account.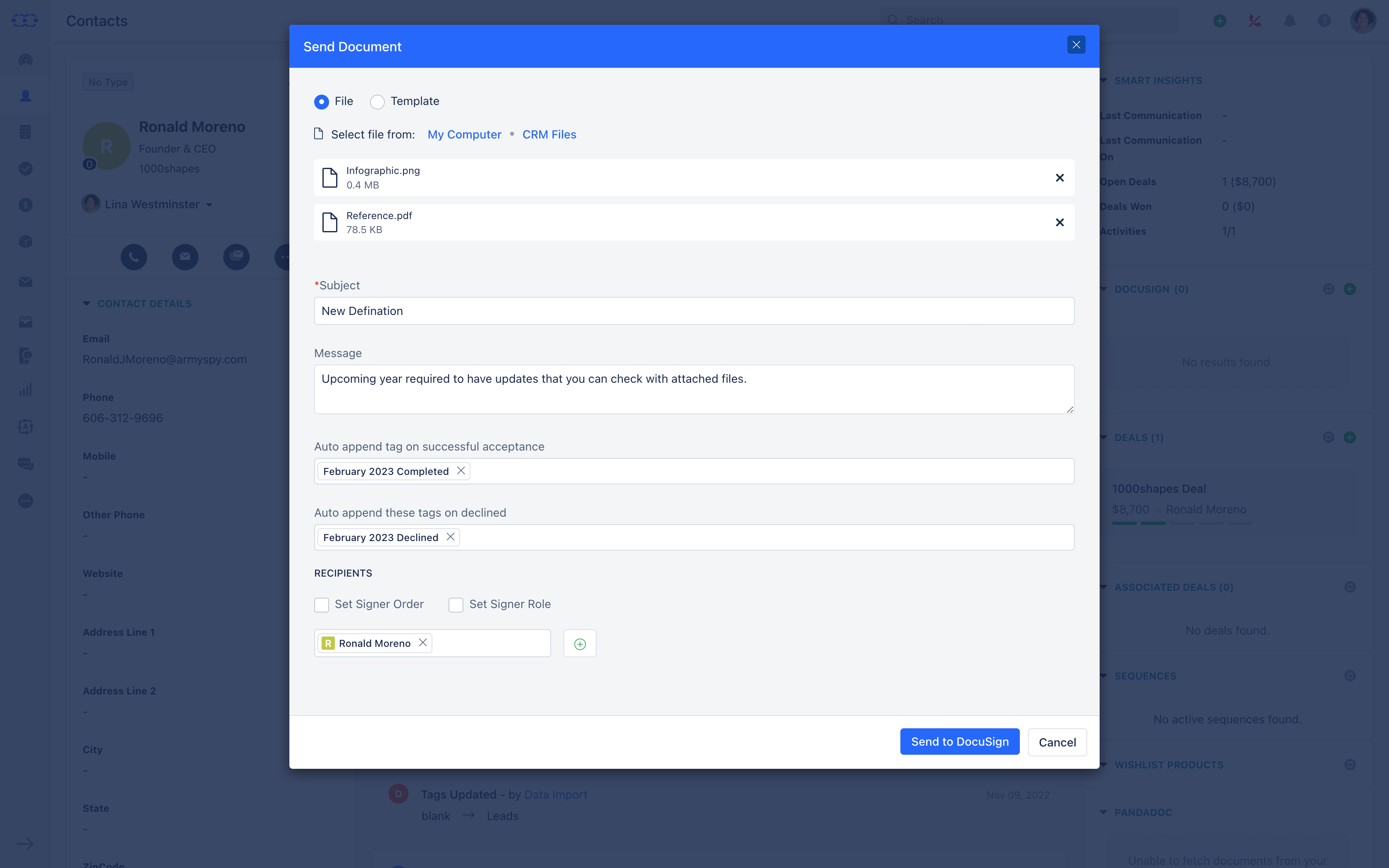 View Documents/Envelopes in Salesmate.
Once you have sent the documents, you can check the status of the envelope inside Salesmate.
Go to Detailed View of the contact >> Docusign. 



You can check the list of documents sent by you along with their respective status.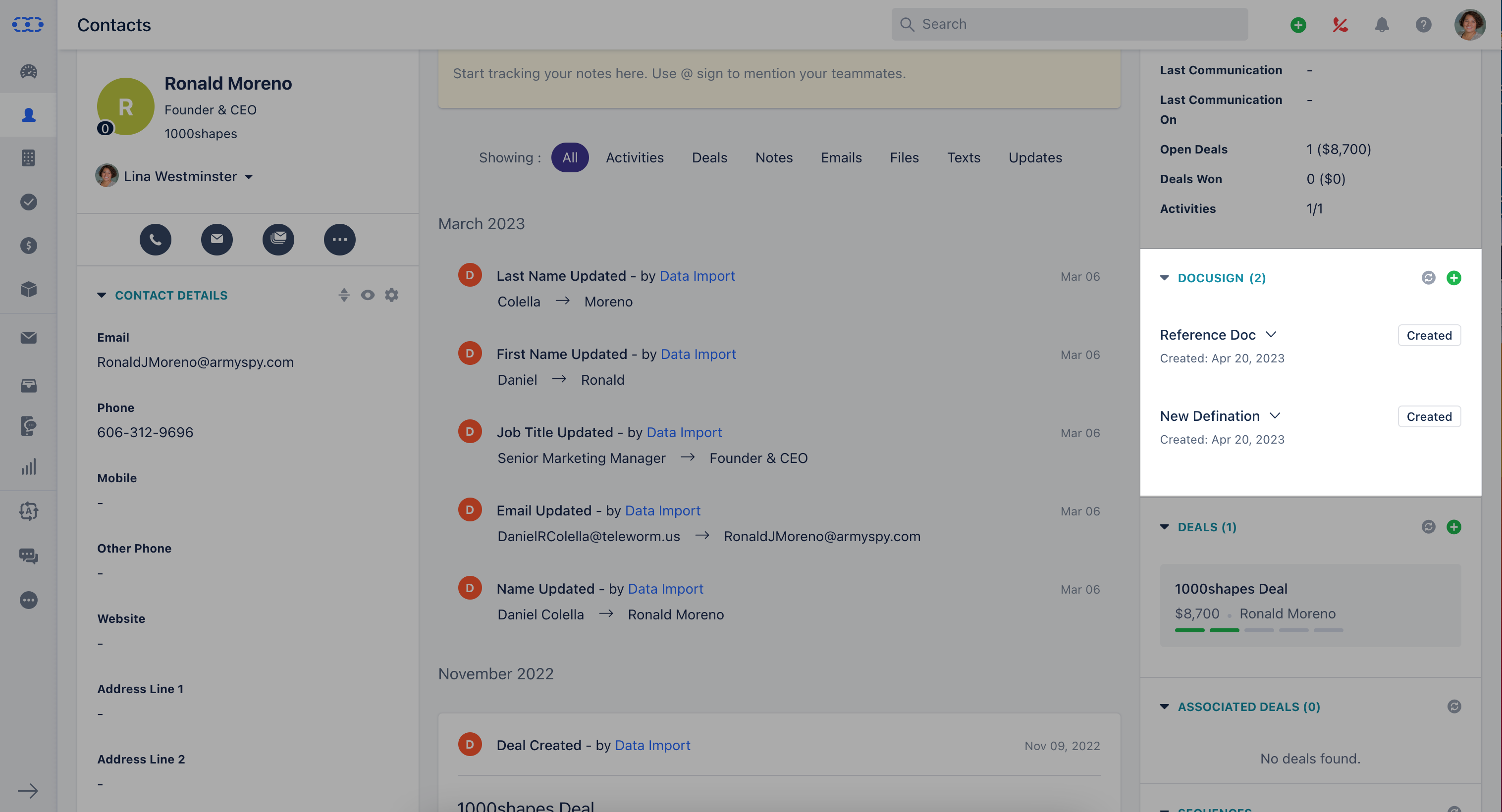 Click on the "Detail View" icon against the document to see detailed information. 





If you click on a remove icon, It removes the document from the contact, but it will still be present in Docusign.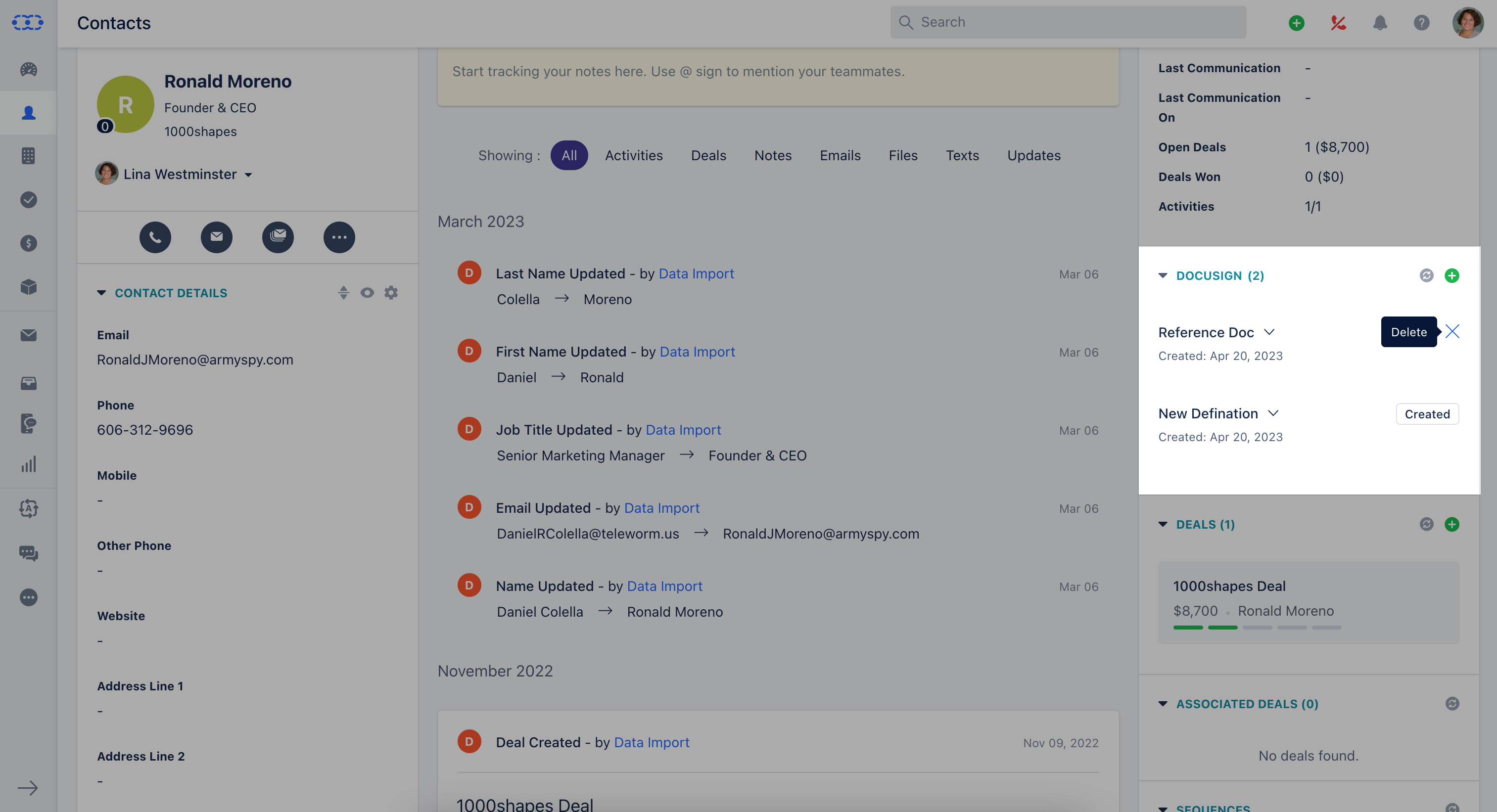 Remove the DocuSign App
To remove the DocuSign App.

Goto Setup >> App & Add-ons >> Apps >> DocuSign
Click on the Remove button.
You will get a confirmation popup.
Confirm to remove the DocuSign.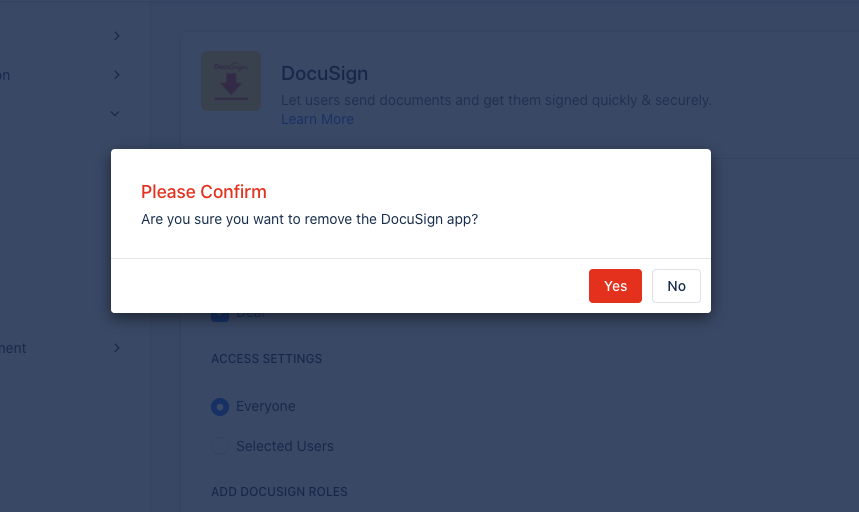 Note: Only the Signer values (Name, Email) are replaced. There is no option to use Salesmate fields in the documents.