With Google Meet Integration, you can easily send Google Meet invites from your Salesmate account directly without the hassle of toggling between the two accounts. As soon as you connect your google calendar, you can easily send invites while scheduling meetings.


NOTE: Available in all the plans.

How to add google meet details to your activities?
Navigate to Activity Module on the left menu bar.
Click on +Activity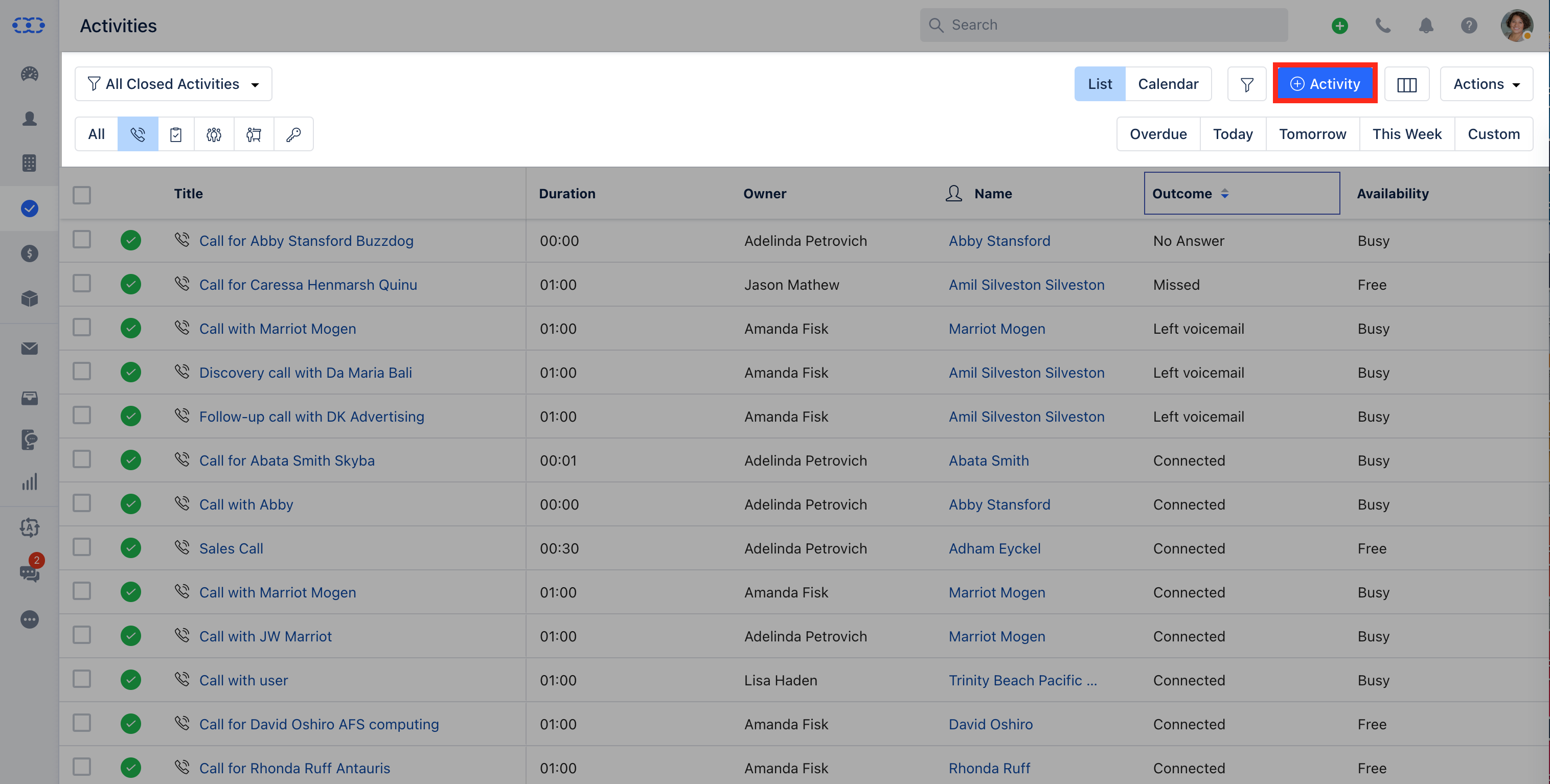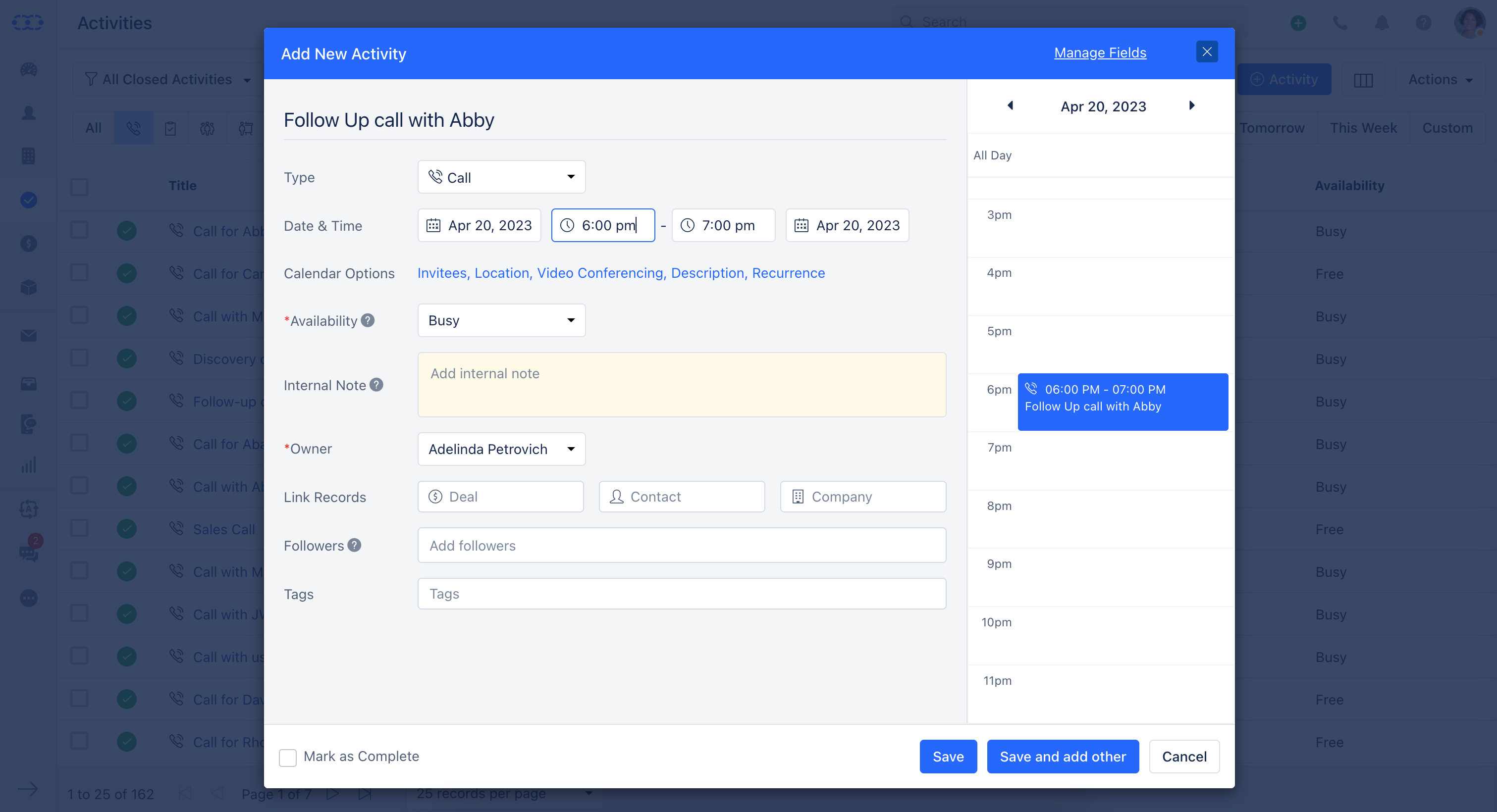 Click on Calendar options > Video Conferencing > Google Meet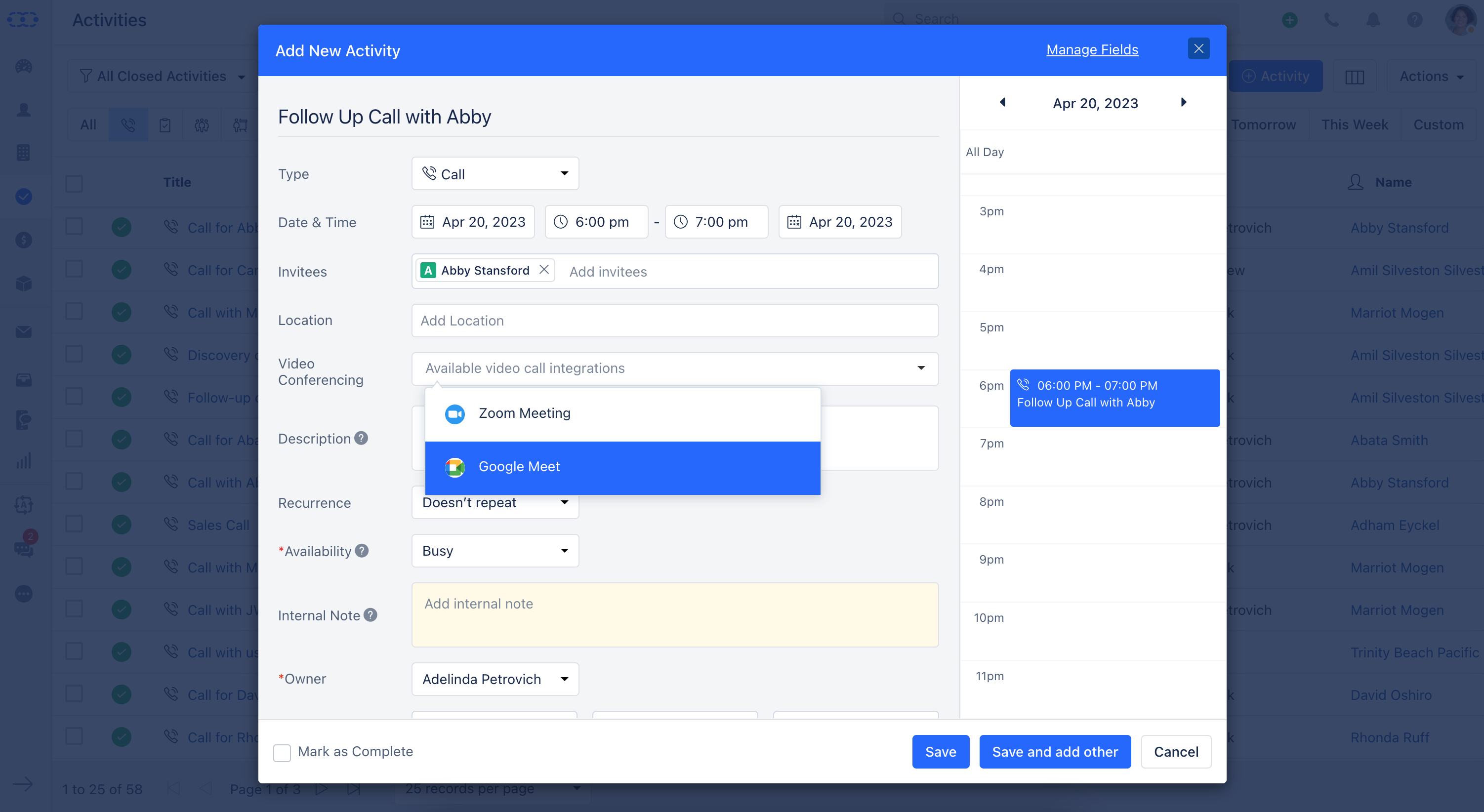 Add a title, mention the date and time, add invitees and additional details to the activity.
Click on Save

As soon as you click on Save, an email would be sent out to the invitees with google meet link in it.
How to join scheduled google meet calls?
While visiting a record detailed page, you can see the "Join meet meeting" button for the scheduled activities with google meeting information. With this, you can view the current context of the call and view all related details before jumping on a call with a single click.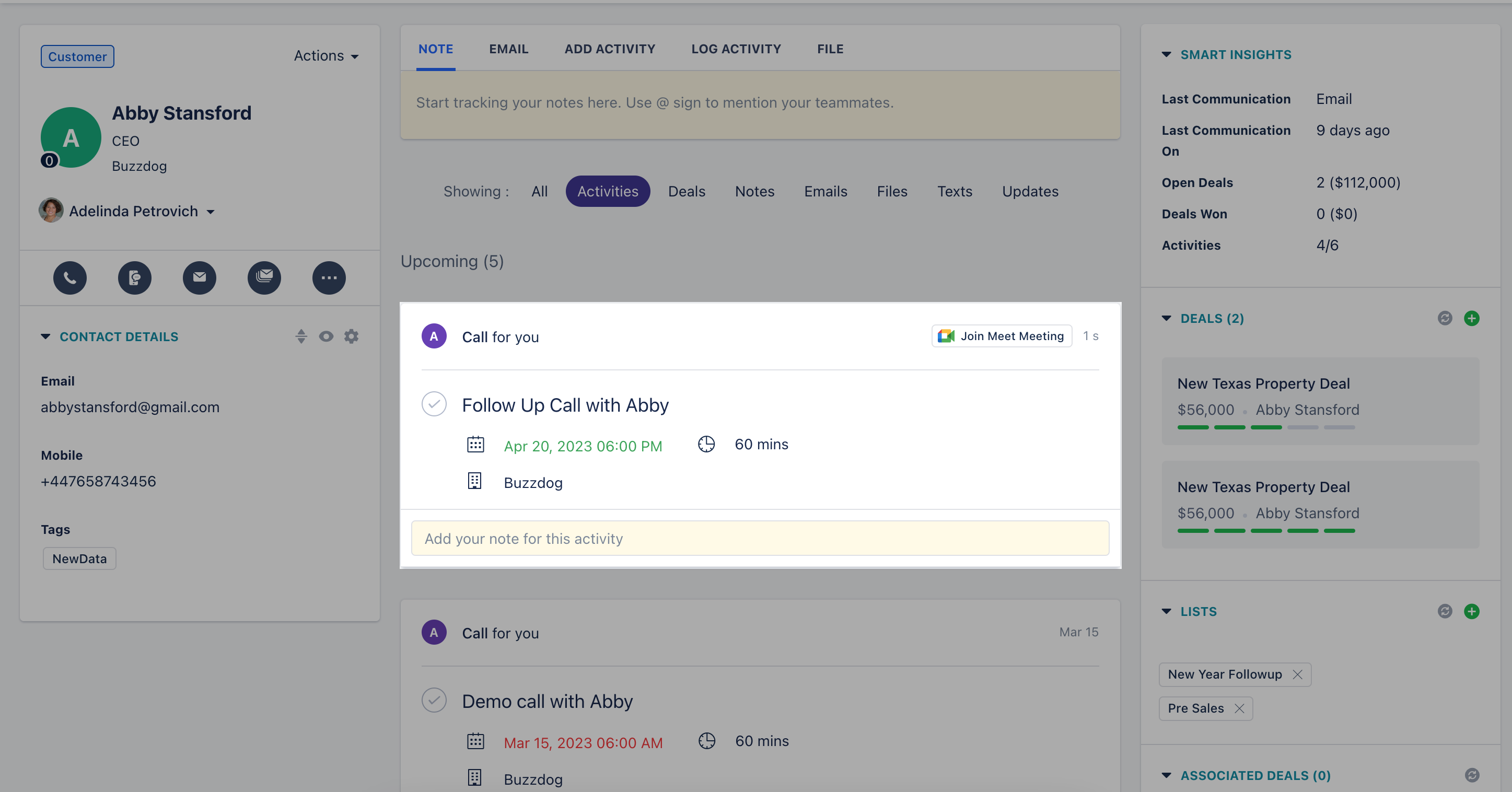 How to choose Google Meet for your meeting scheduler?
While creating any meeting scheduler (meeting link), you can choose the google meet option from the meeting location options. If your Google meet integration is not configured, then the system will ask you to connect the account and if it is already setup then the meeting would be created and meeting URL would be visible under the "description field" while the invitees would be getting an email invitation with the link of google meet.

Go to Salesmate > More > Meeting Scheduler
Click on any already configured meeting link or create a new one.
Scroll down to the meeting location

option and choose

Google Meet

from the available options.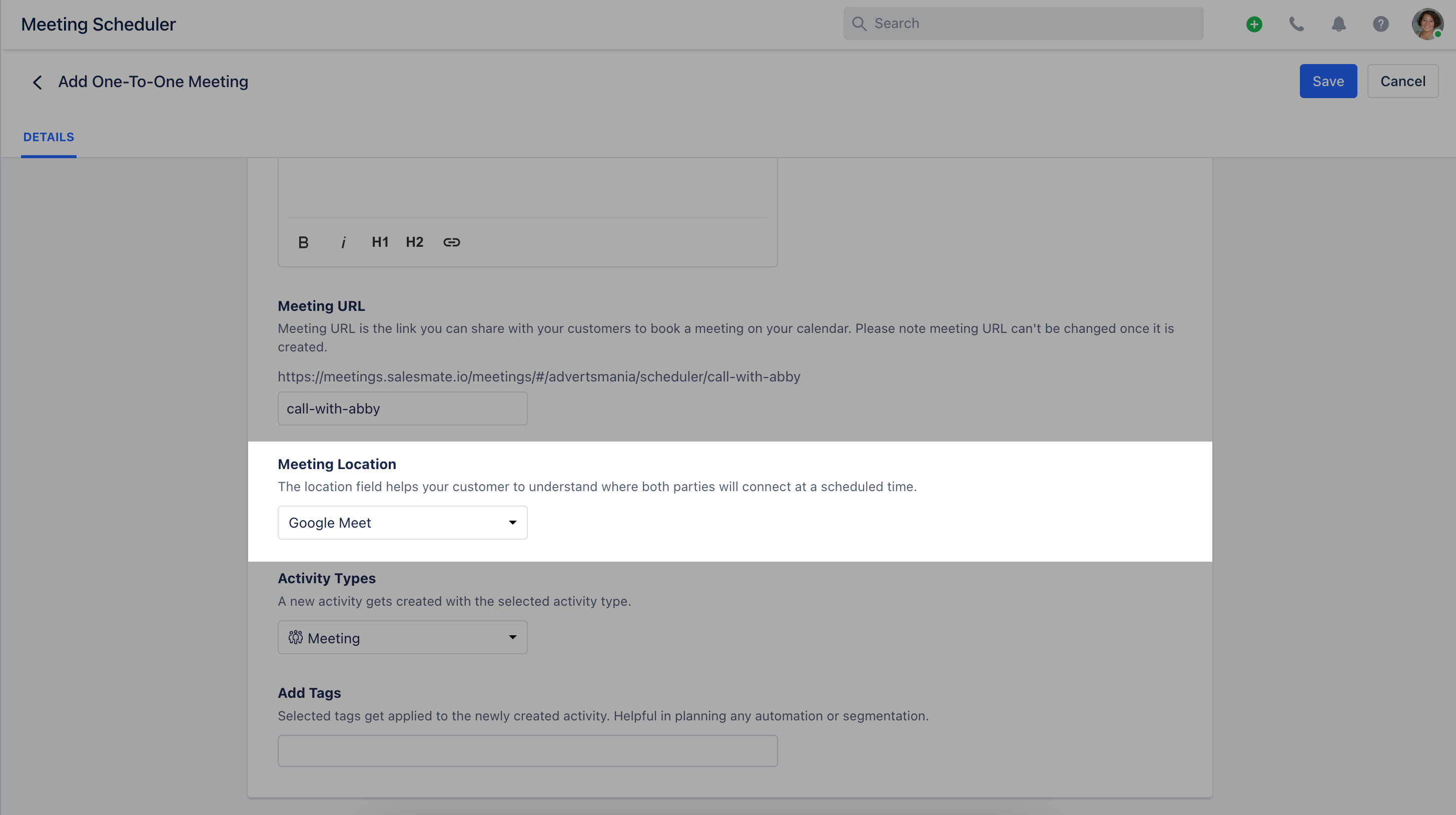 The contact booking meeting with your using that meeting link will auto get the google meet meeting details shared with him/her over the calendar invite.
How to remove the Google Meet account from Salesmate?
You can't remove the Google Meet account. If you change your Calendar account from Google to something else then Google Meet will auto disappear.