How do I integrate SuperReceptionist with Salesmate
SuperReceptionist (SR) is a personal reception hosted virtually in a cloud telephony environment by Knowlarity which provides VoIP numbers in India.
If you are using SuperReceptionist for your business, you can integrate it with Salesmate.
This integration allows you to make calls out of Salesmate.
Prerequisites:
You must have access to the Calling Configuration ( to configure )
A SuperReceptionist (SR) Account
Steps to configure:
1. Get your SR Virtual Number.
Login to your SuperReceptionist account to get the Virtual Numbers. Your SuperReceptionist phone number is your Virtual number.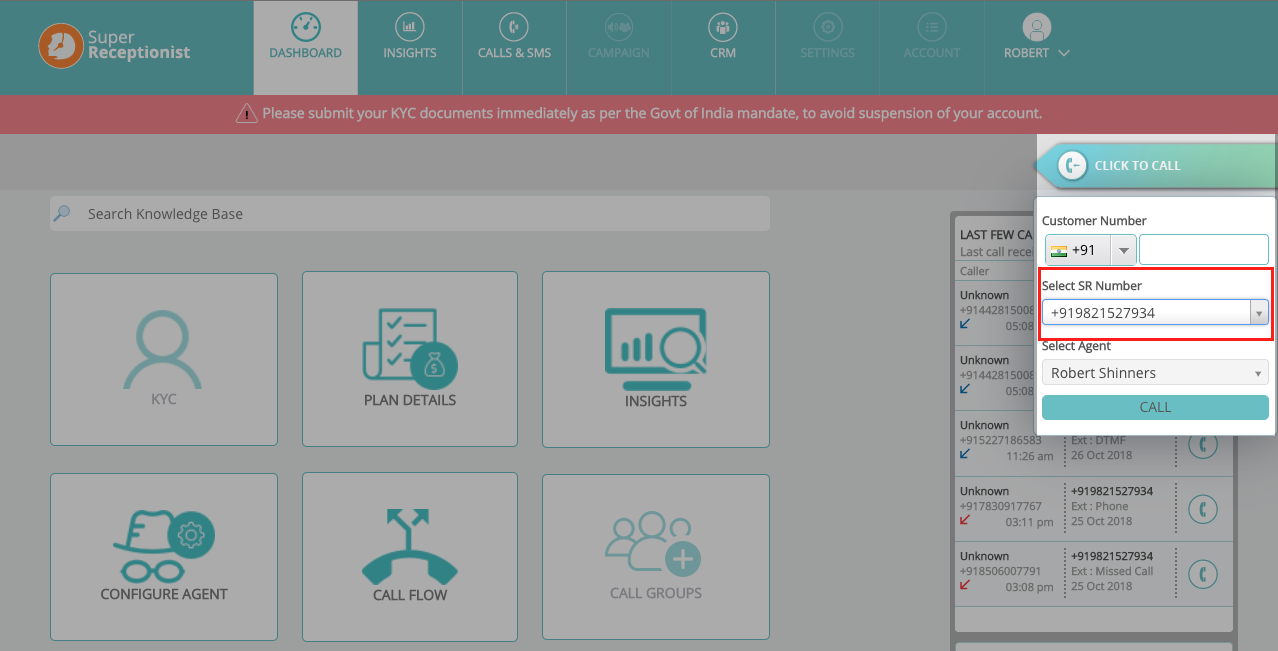 2. Configuring Click-to-Call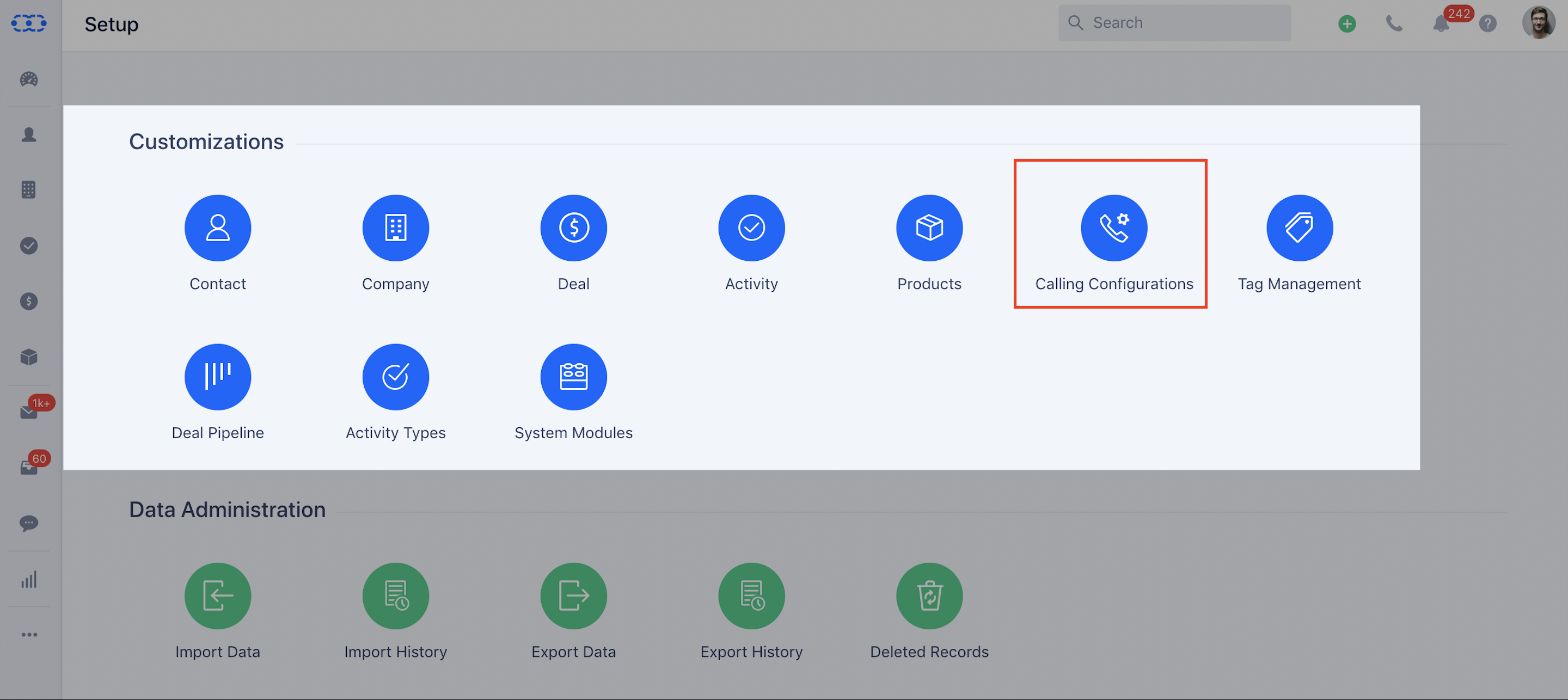 Click on the Profile icon on the top right corner
Go to Setup > Customizations > Calling Configurations

Hit + to add a provider, if you already have others configured
For Knowlarity, mention Provider as "Knowlarity"
Syntax as, 
https://sr.knowlarity.com/newsr/api/v1/click2call/?phone_number=[number]&agent_number=[fromNumber]&sr_number=(SR Number)&caller_id=&is_promotional=false
Example: https://sr.knowlarity.com/newsr/api/v1/click2call/?phone_number=[number]&agent_number=[fromNumber]&sr_number=+919909909901&caller_id=&is_promotional=false
(SR Number) – Replace this value (Select SR Number) from your Knowlarity Account ( In the above example my SR Number is +919909909901
[fromNumber] – Is the number registered under Agent account in Knowlarity will be auto-replaced.
Make sure you have mentioned the Mobile Number under your profile in "My Account" ( Click on your profile icon top right corner in Salesmate to Go to My Account ) in Salesmate and it matches with Agent account in Knowlarity.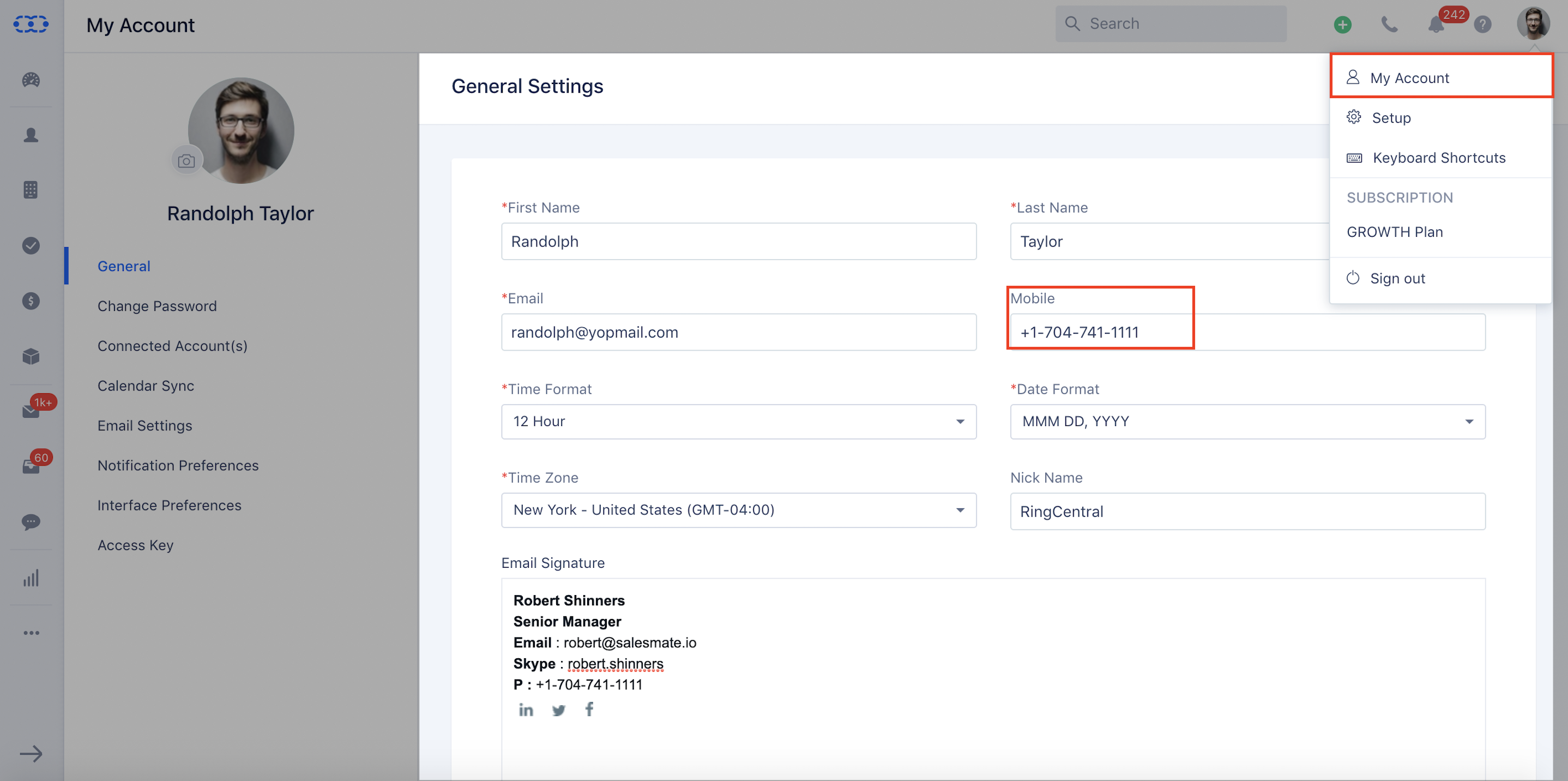 Note:
This mechanism will only help you to initiate quick calls. It will not log any calls automatically in Salesmate. You can choose to add them as an activity.
Make sure you are logged in to Knowlarity panel in the same browser in another tab. 
3. Making a Call
You can make calls from any screen where you see a call icon or a phone (mobile, phone) field by clicking on it and hitting the Knowlarity link

Examples:

Contact List Page
Contact Detail Page
Contact Side View (preview page)
Deal Board View
Activity View and many more...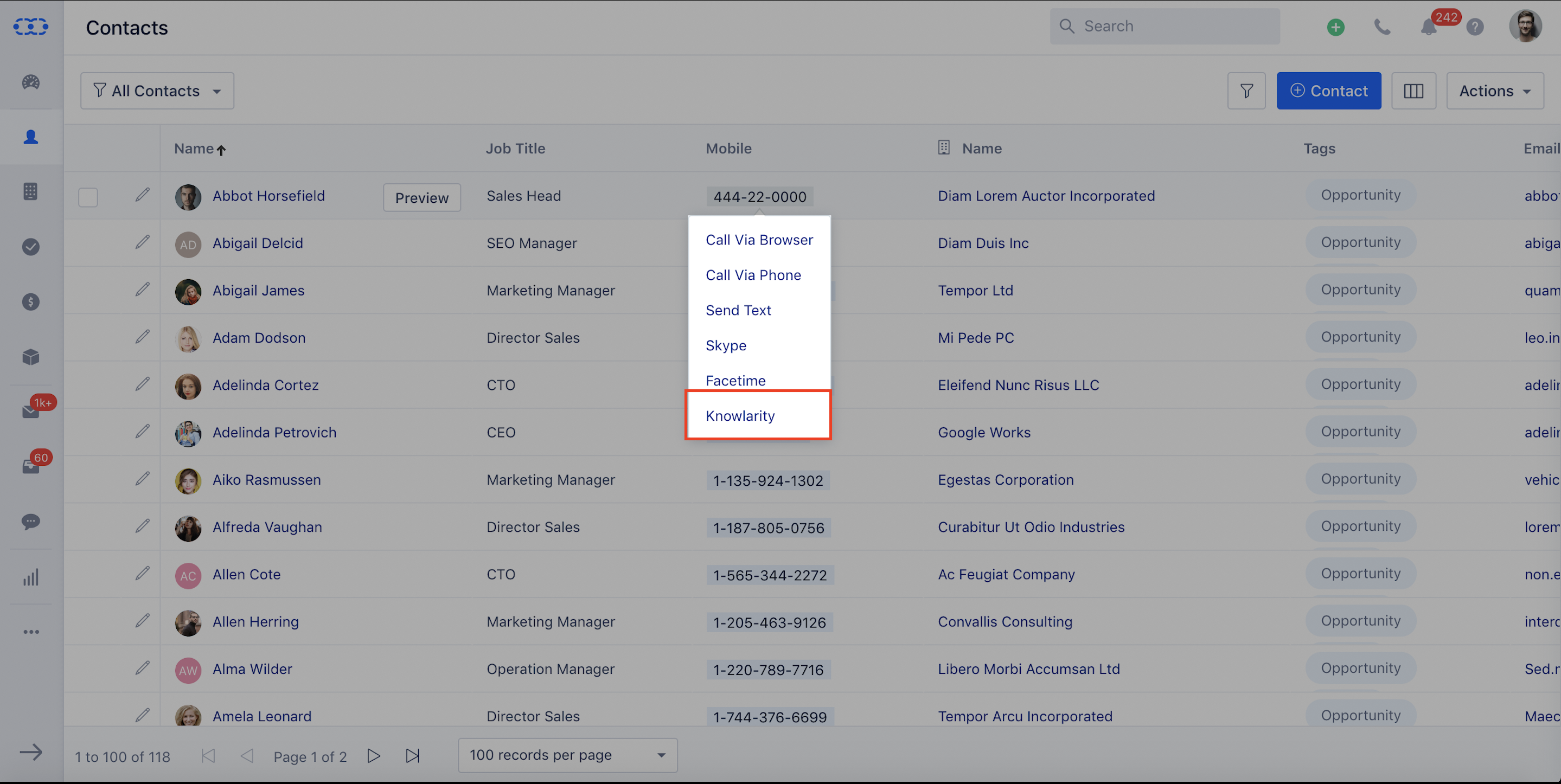 Note: 
Contact numbers should be saved as +91-xxxxxxxxxx
Future enhancements:
Receiving calls in Salesmate
Call logging
Call recording