What is Transpond?
Transpond is a cloud-based email marketing software solution that helps users design, create and schedule emails and track performance. The solution can be used by individuals and organizations across a range of industry segments. Transpond lets users create email templates and schedule campaigns to be sent at a specific time and date intervals.
How to integrate Transpond with Salesmate?
Transpond can be integrated with Salesmate by the following:
Navigate to the Profile icon on the top right corner

Click on the Setup

Head over to App & Add-ons

Click on Apps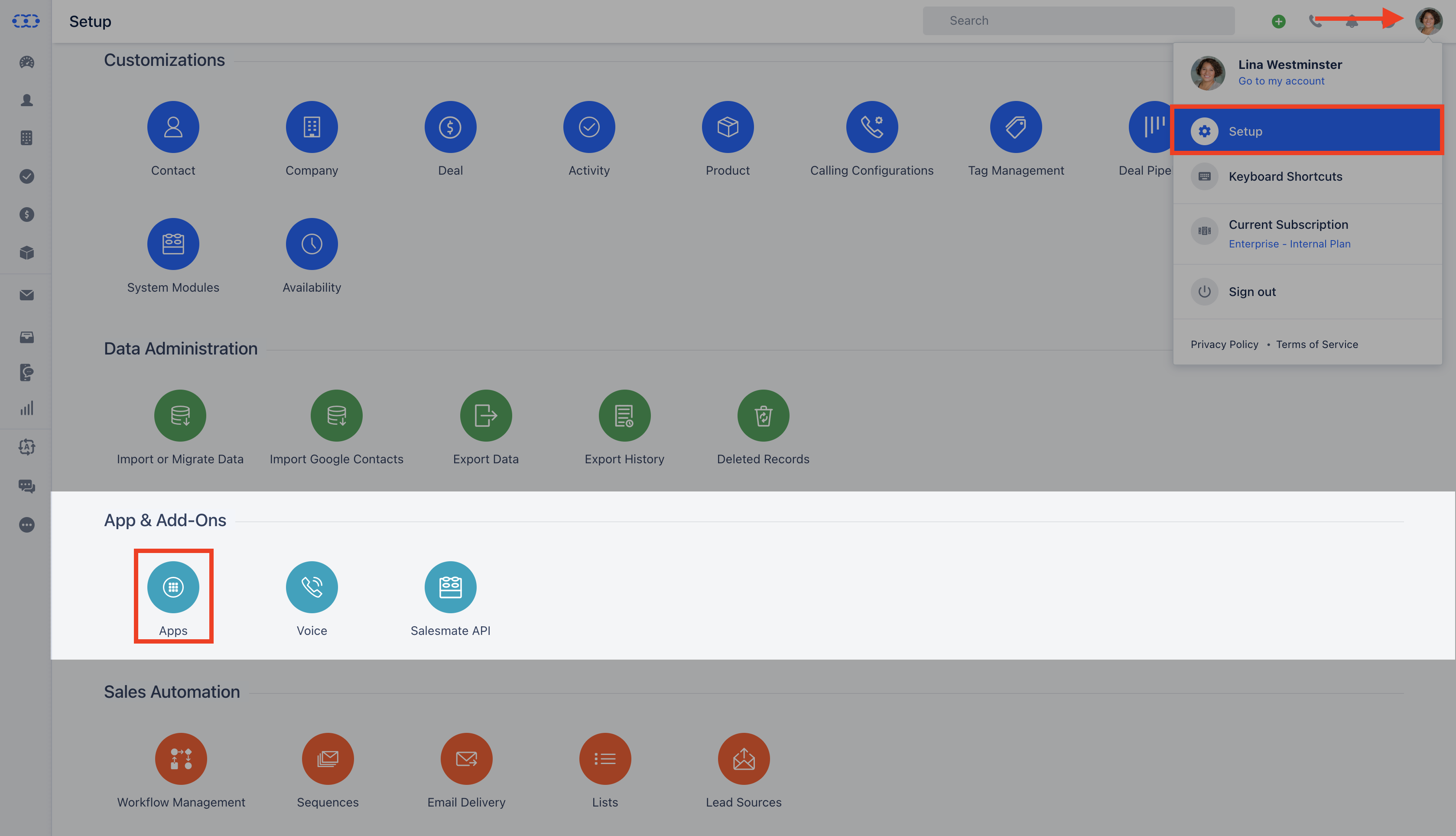 Navigate to Transpond under Installed Apps.
Click on Configure
On Configuring, you will be redirected to the help article of Salesmate.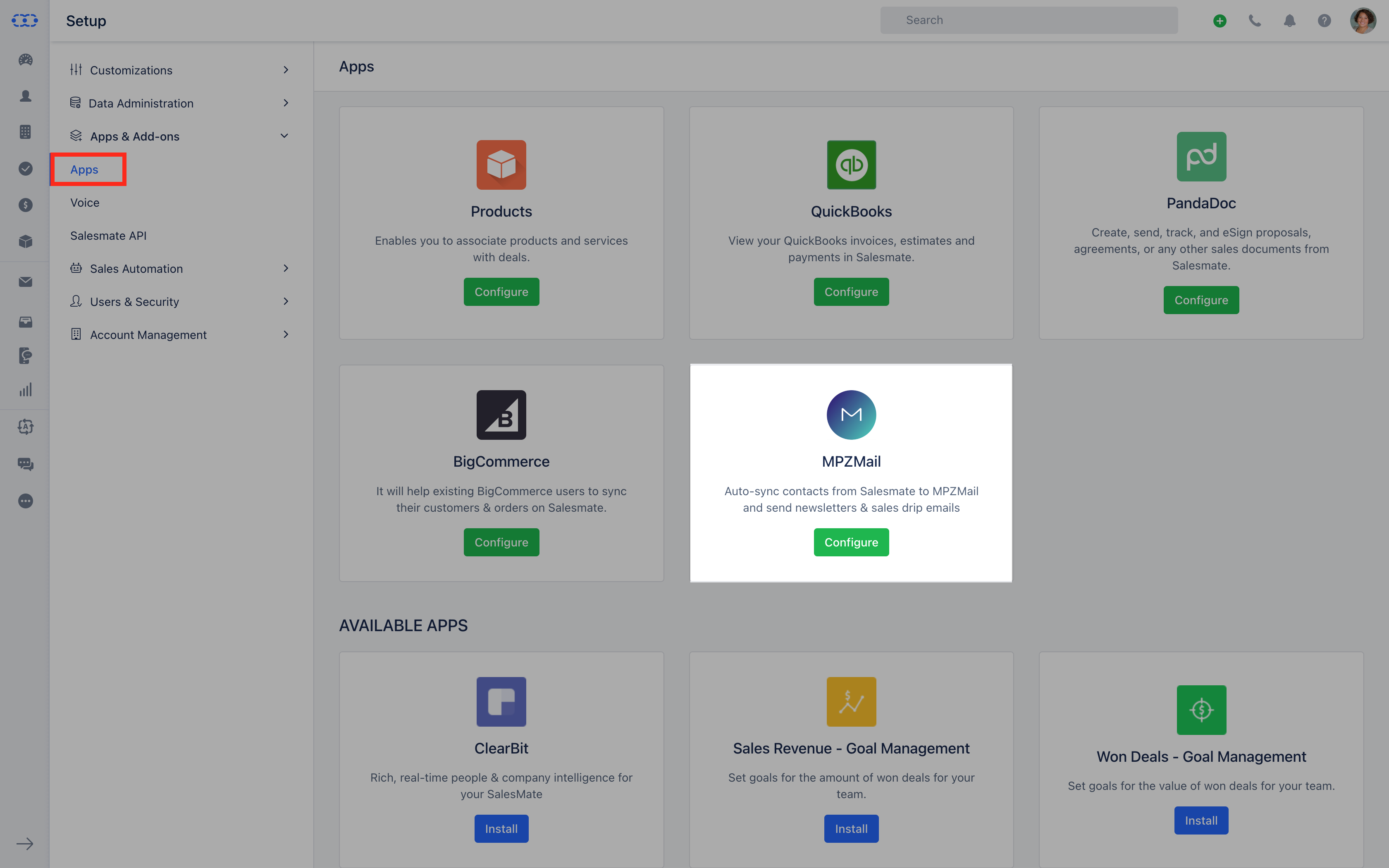 Transpond Configurations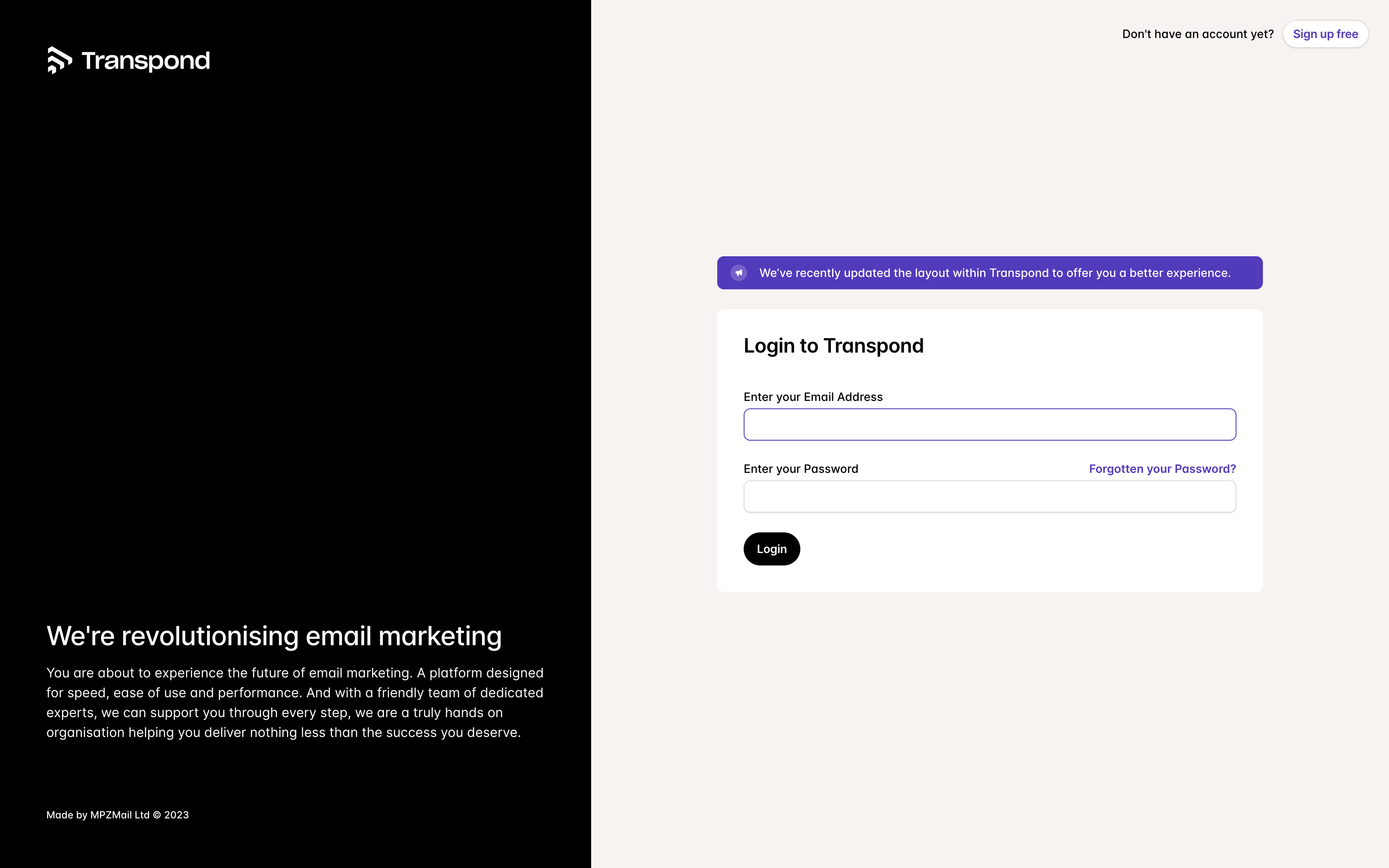 Once you have Signed up/Logged in, Click on the Integrations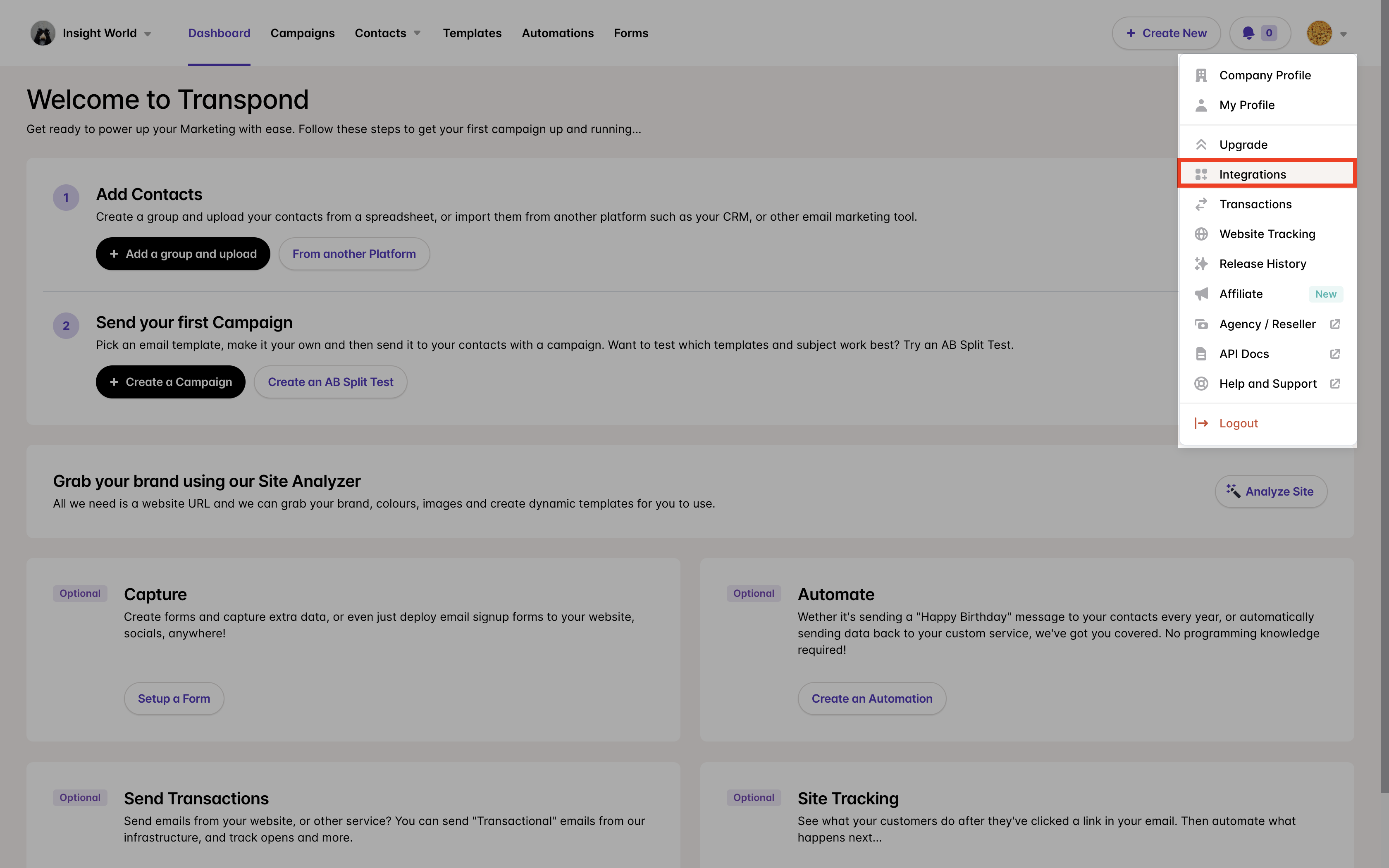 Select +Add Integration to add any Integrations.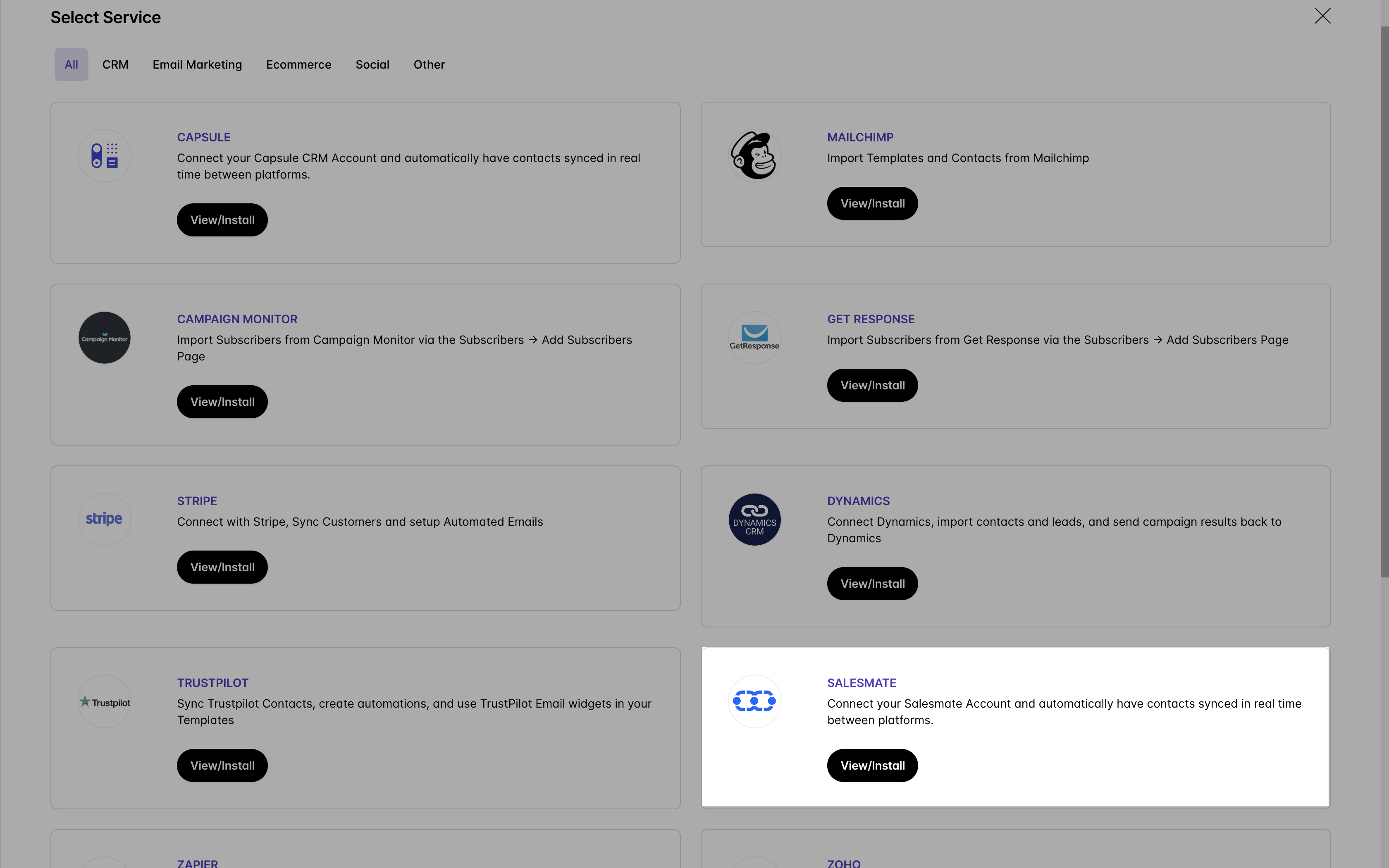 Enter the Salesmate account you want to configure Transpond with.

Go to Salesmate, Select Profile Icon >> My Account >> Access Key >> Copy Session key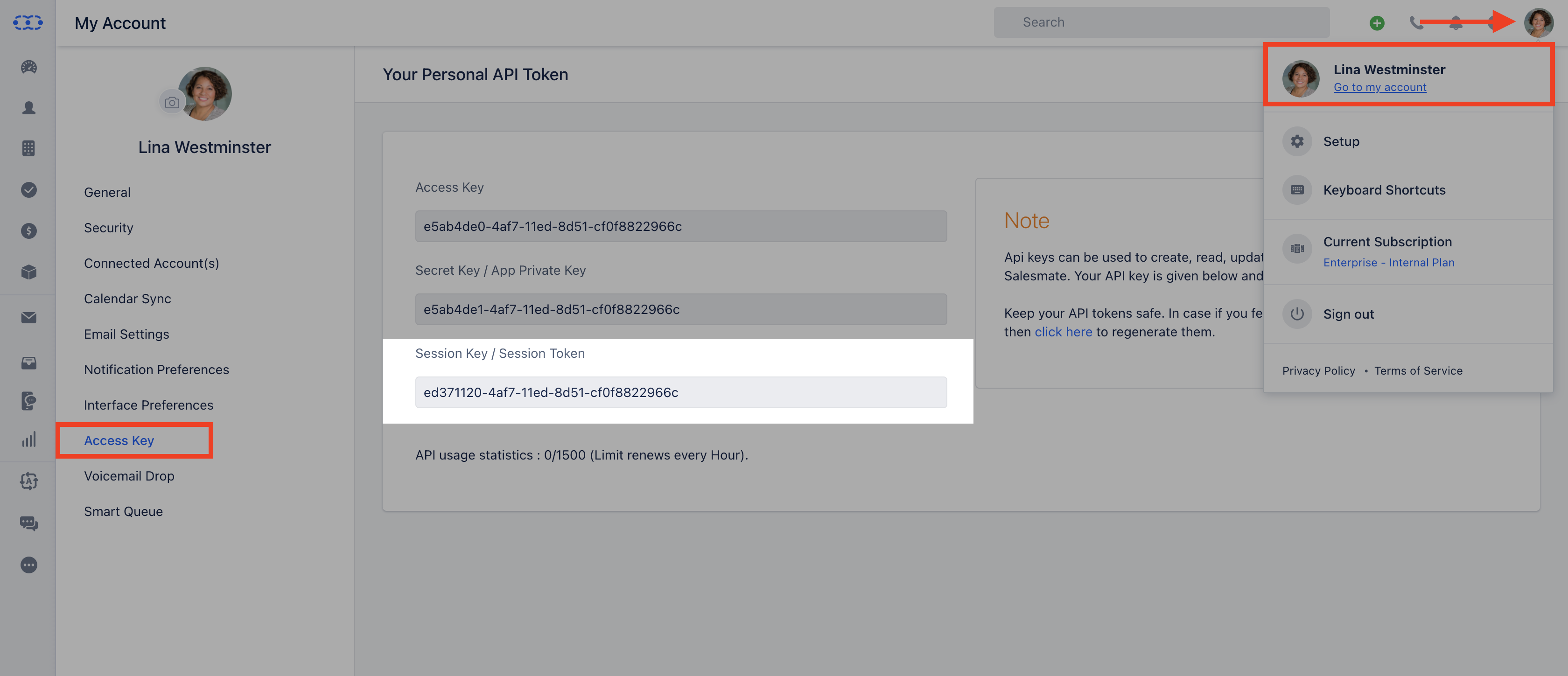 Copy and paste the Session key , and select Save and Continue.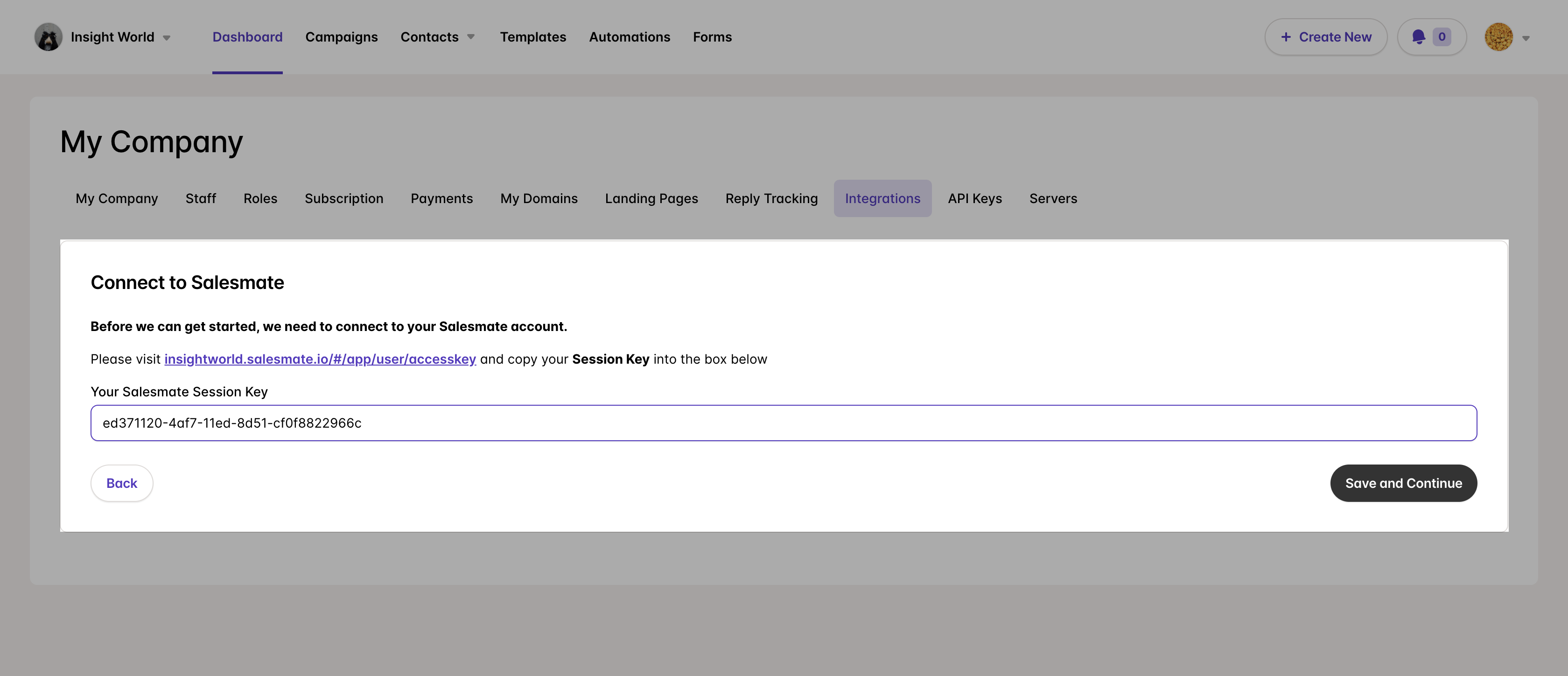 Select the fields you wish to synchronise from Salesmate into Transpond.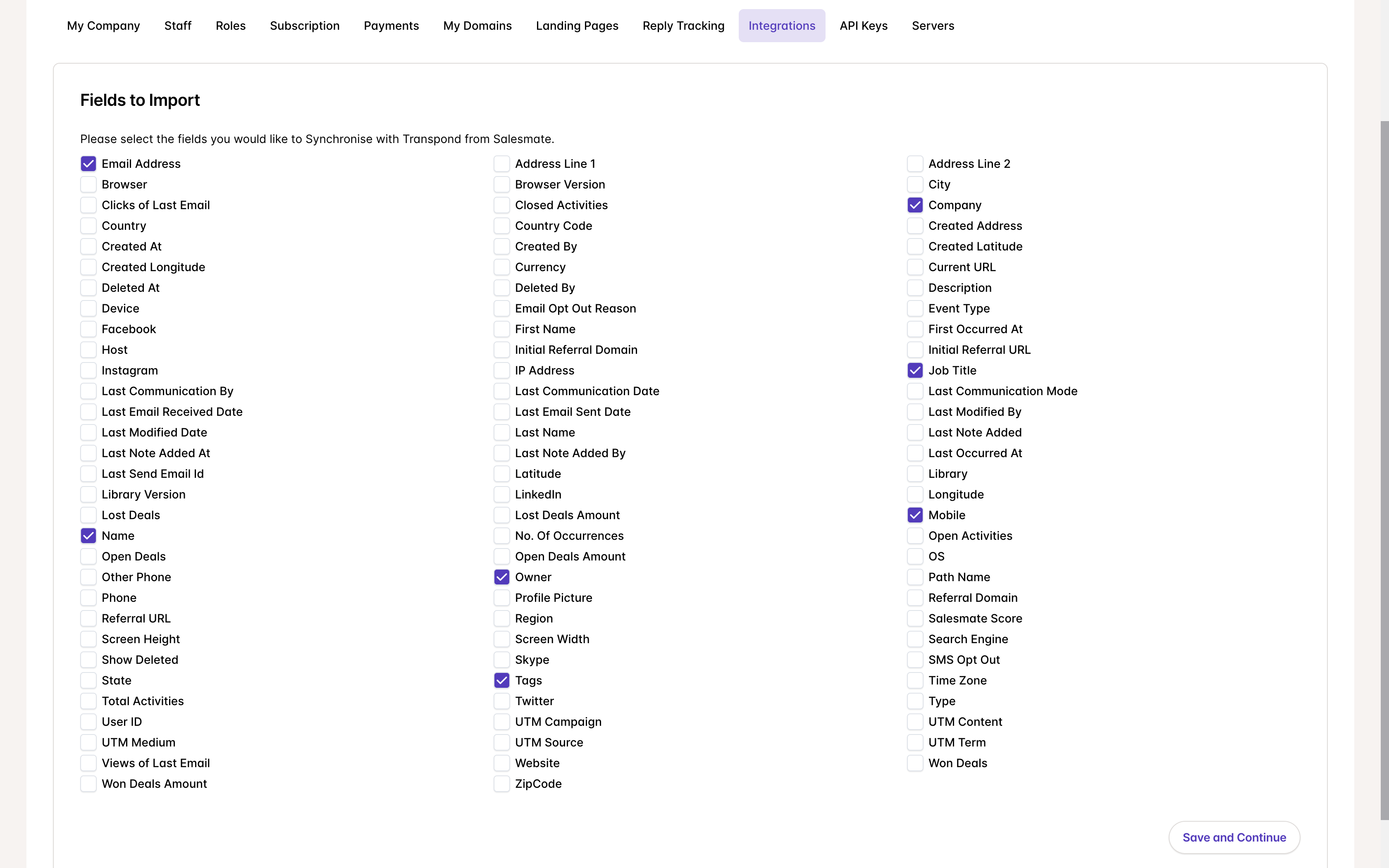 After the step, you will be required to create a new group to finalise your account.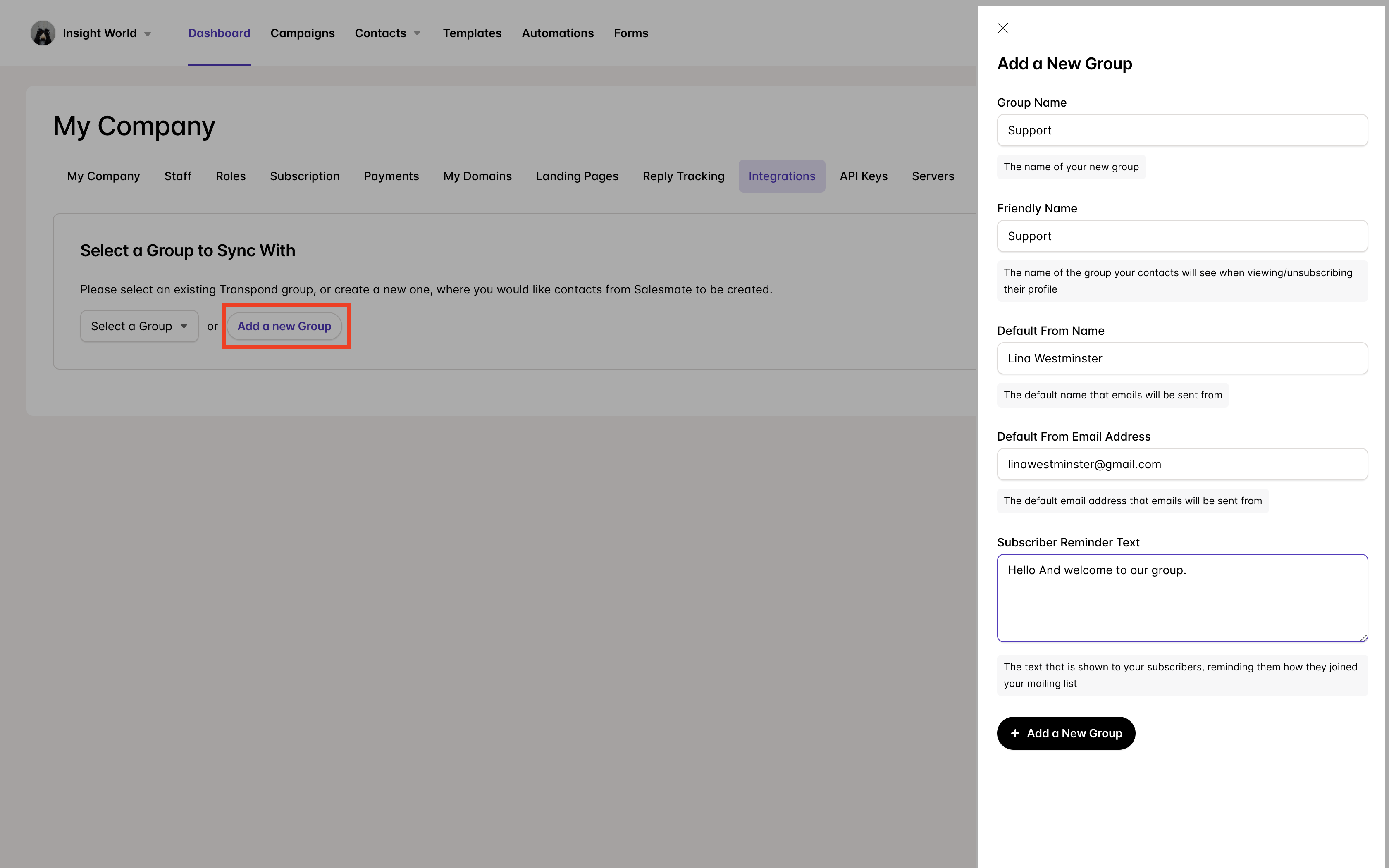 Click on Save.
Click on Select this Group.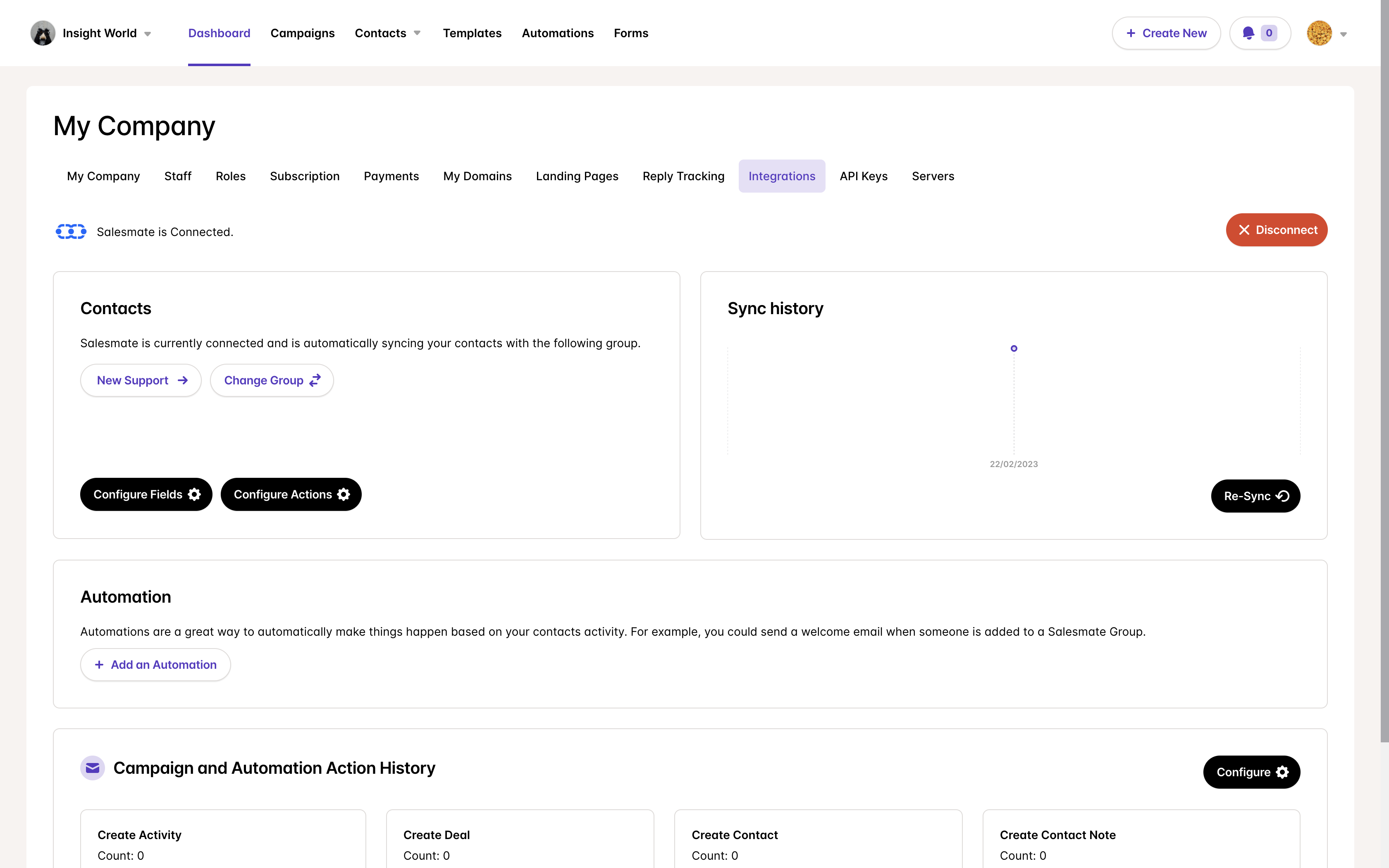 You will then be able to view the Contacts, Sync History, Automation & Campaign and Automation Action History.
The contacts with the fields mapped will sync automatically in Transpond and can be seen under Contacts >> Groups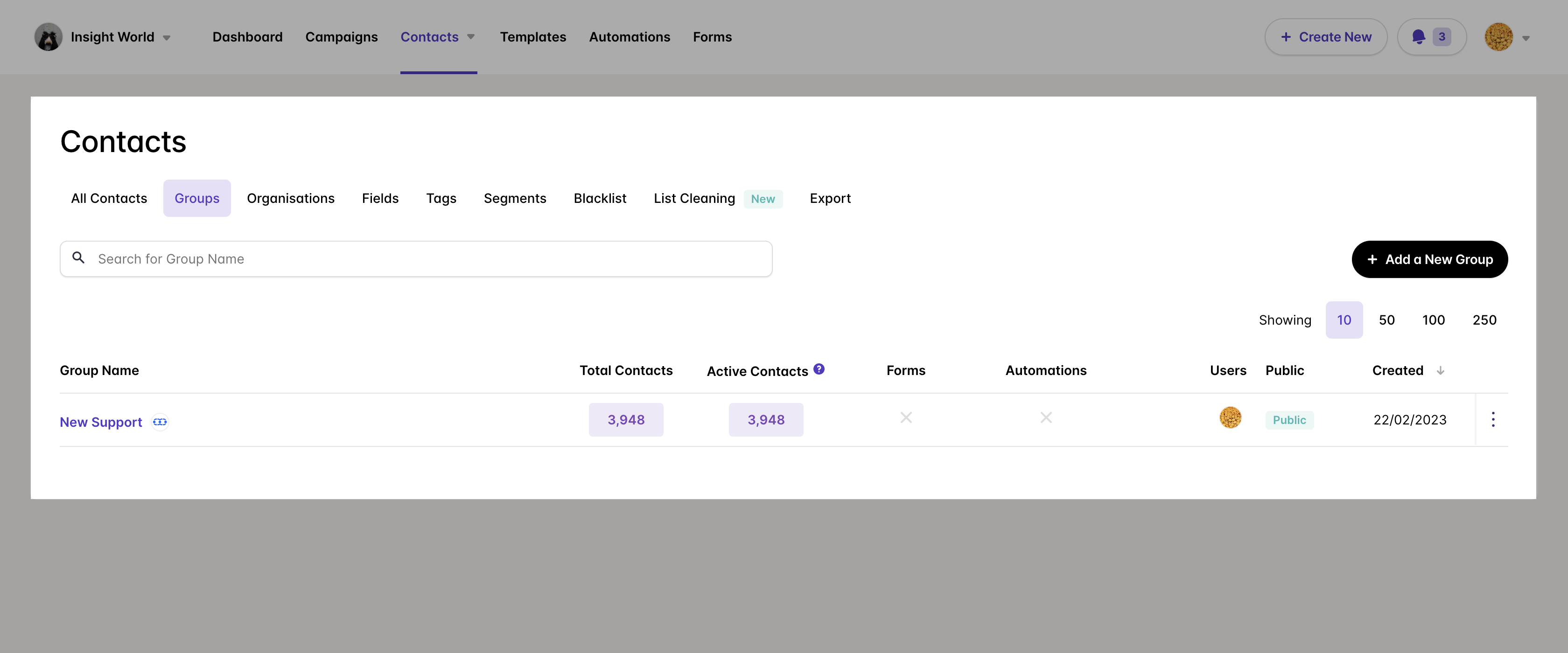 The group created will include the contacts with the fields that you have selected in Transpond.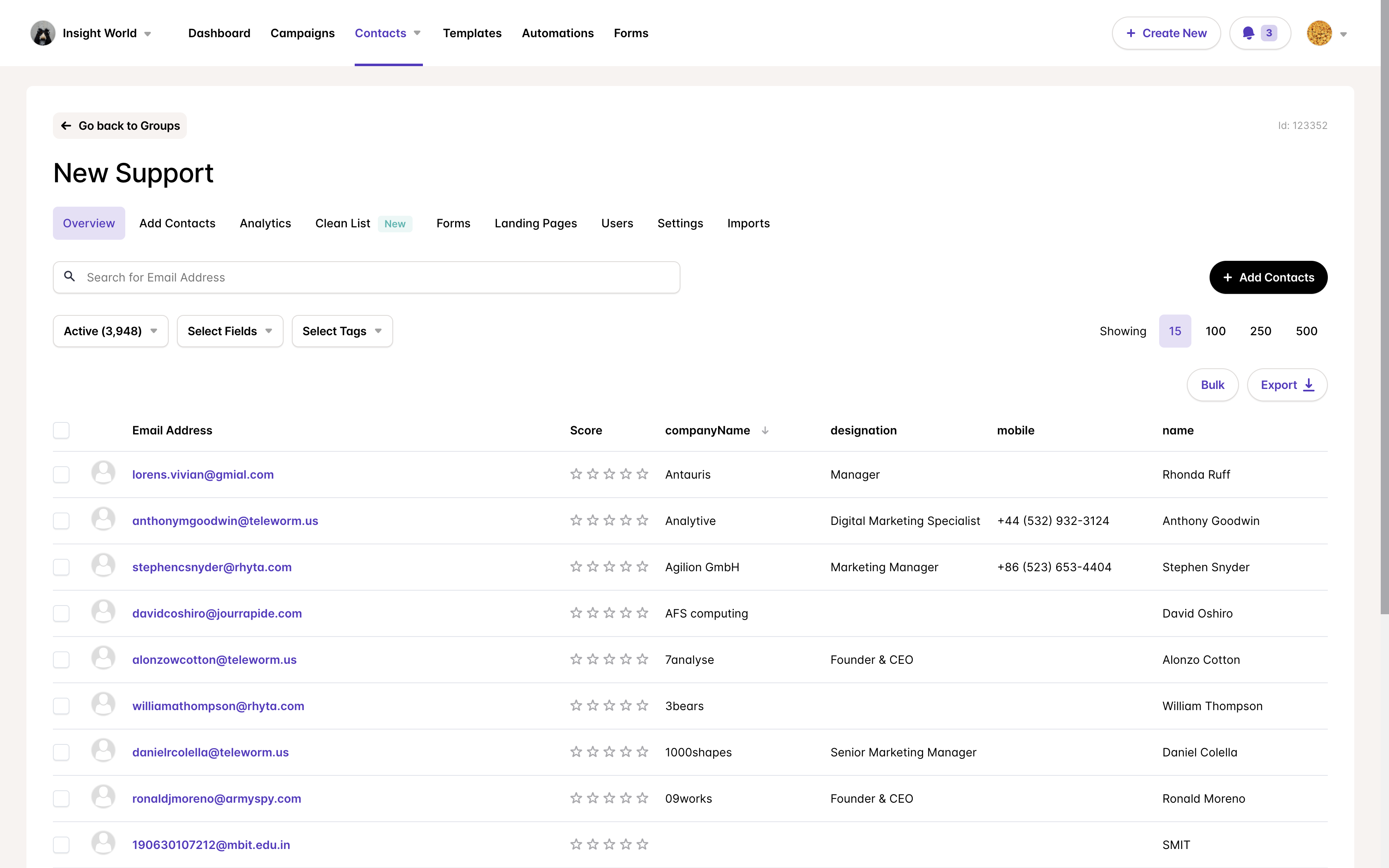 Click on any particular contact and details related to that contact will open up.
Whenever you update any contacts in Salesmate in the future, it will auto update in Transpond.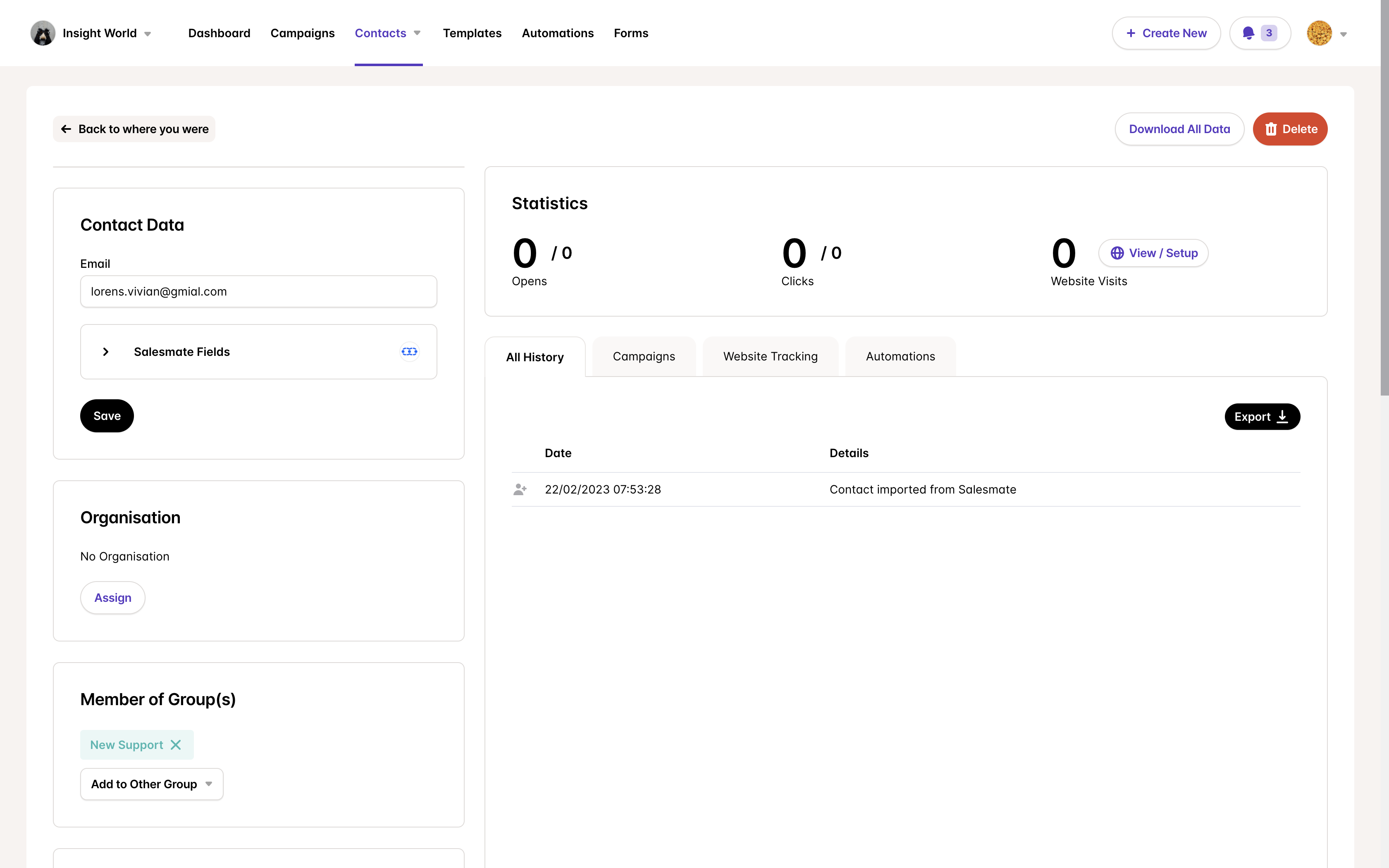 Once integration is completed between Salesmate & Transpond, workflow automation is automatically created for create and update.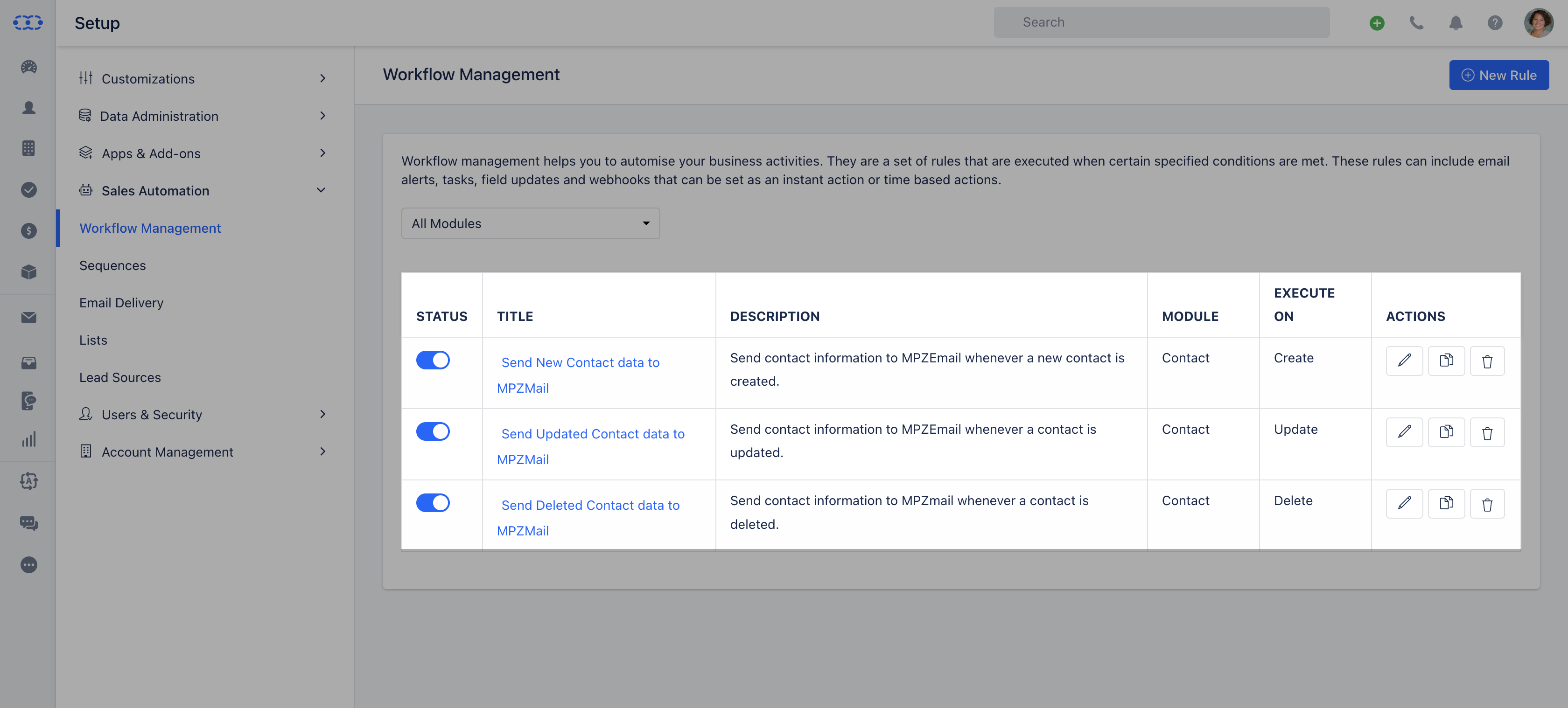 Video of how to Integrate Salesmate with Transpond