The sequence helps you to define a series of touchpoints to connect with your contact or leads over a specific period to start the engagement.
Basics of Sequences
A sequence in Salesmate is a series of emails, calls, or text messages to be sent, one by one, in specified time gaps to a set of contacts. The sequence will run until the contact replies back to an account synced in Salesmate.

So the primary goal of the sequence is to start the engagement or follow-up contacts automatically for the required objective.

You can also check out how to use sequences as Drip Campaigns.

When contacts reply to the email or book a meeting, they will automatically unenroll from the sequence. After setting up and using sequences, you can segment your contacts with sequence enrollment properties.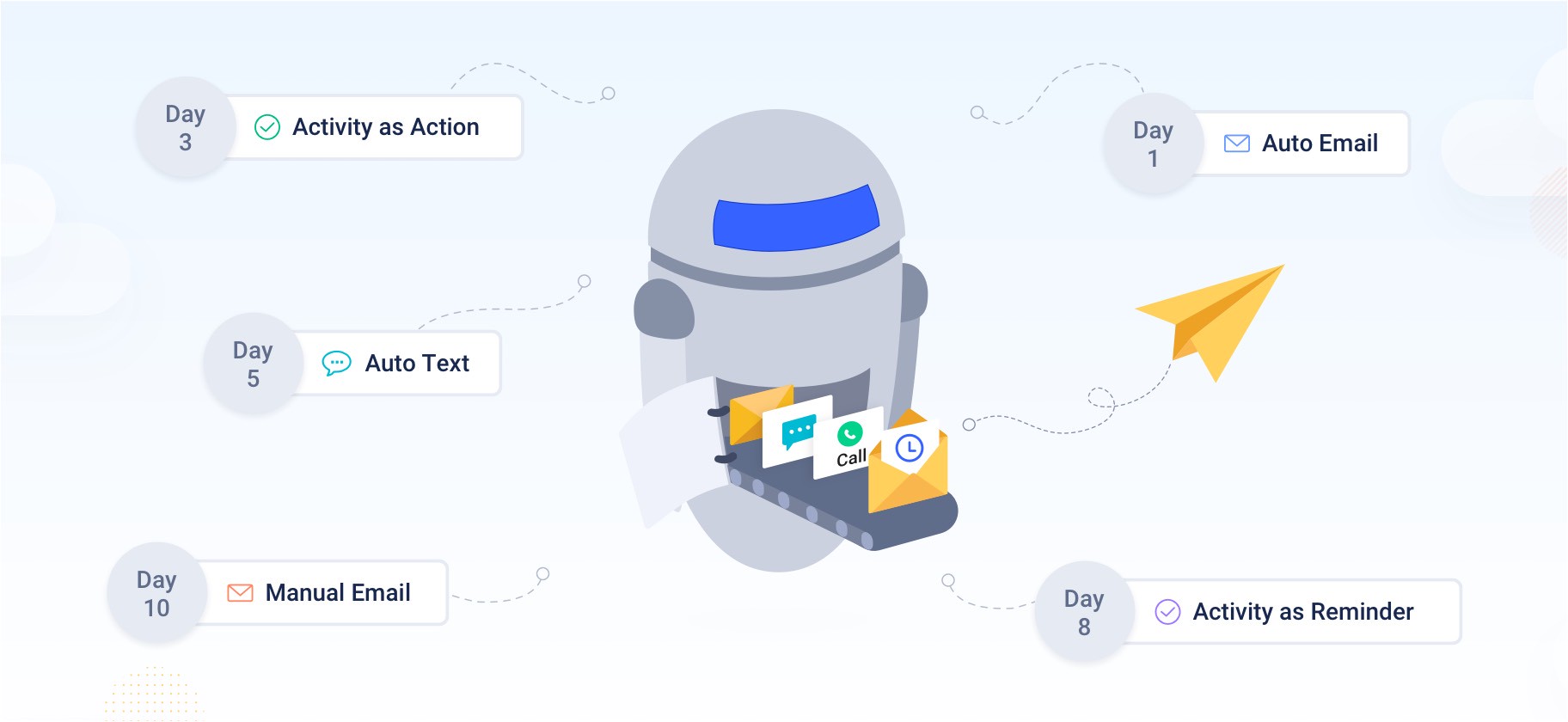 How does Sequence work?
Let's say you just represented your company at a conference or an event and you have got 100s of leads who are interested in your product or services. Now when you are back in the office, you will start following up with them. Not everyone will reply with the first email as they missed out on email due to other priorities, and now your email is lost. So you will have to do multiple follow-ups before you get your first response.
You can still do it using a pre-defined set of email templates and setting up reminders to follow up with them after a few days. But this requires manual effort and it can easily slip down the cracks.
Salesmate helps you to automate this process. You need to write your sequence emails or texts once and select the set of contacts you need to follow up with. Salesmate will keep following up with them for you until you get the reply.
Benefits of the email sequence.
Use email templates inside sequences to avoid writing down repetitive emails.

Option to customize email before enrolling the contacts inside Sequence. For example, mention where you met or any interesting point you noticed about them. Customization increases the open rate by multiple folds.

Contacts are removed from Sequences asap they reply, so we don't send them any further automated follow-ups to distract them.

Choose the level of automation. You can insert some manual follow-up steps to verify outreach progress and do further personalization before execution.

Systems track the out-office emails and re-align themselves to follow up after a few days.

Quickly check the progress for each contact and understand how many of them got viewed, replied or unsubscribed from your follow-up campaign.

Use it yourself or share it with the team to maintain a unified follow-up communication.