If the email threading for the particular Sequence is enabled, then contact will receive sequence emails in single thread and not as an individual conversation. It will be helpful to see the previous conversation in a single thread altogether.
How does it work?
At the time of setting up different Stages of your Sequence which is used to send emails(Auto / Manual) at the time of configuration, you can define different subject lines for each emails which is customizable at the time of enrolling contacts to the sequence.
Now, if the email threading option is Enabled, then the system will auto-pick the Subject of the First Email in the sequence, which was sent to the Contact, and after that all following emails will follow the same subject line irrespective of the subjects you have defined for each mail under different stages.
E.g. At the time of enrollment, if you decided to enroll a contact directly to the 2nd Stage. So all emails going out from that sequence to enrolled contact will have the same Subject Line, which is defined at Stage 2.
Enable / Disable threading for a Sequence
Navigate to More on the left menu bar.
Click on Sequences.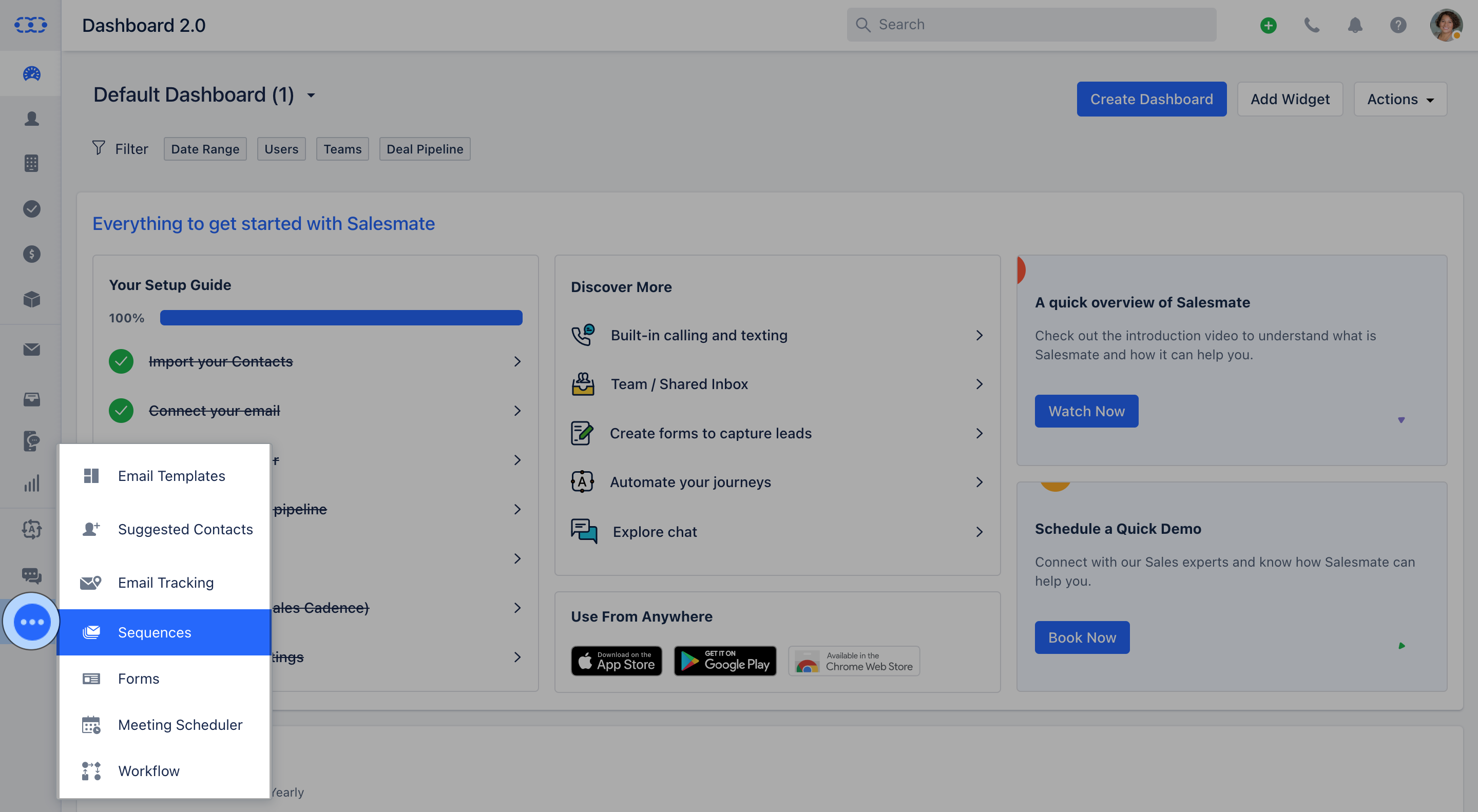 Find the Sequence Name you would like to enable Email Threading.

Hover on the sequence's name and click on the name.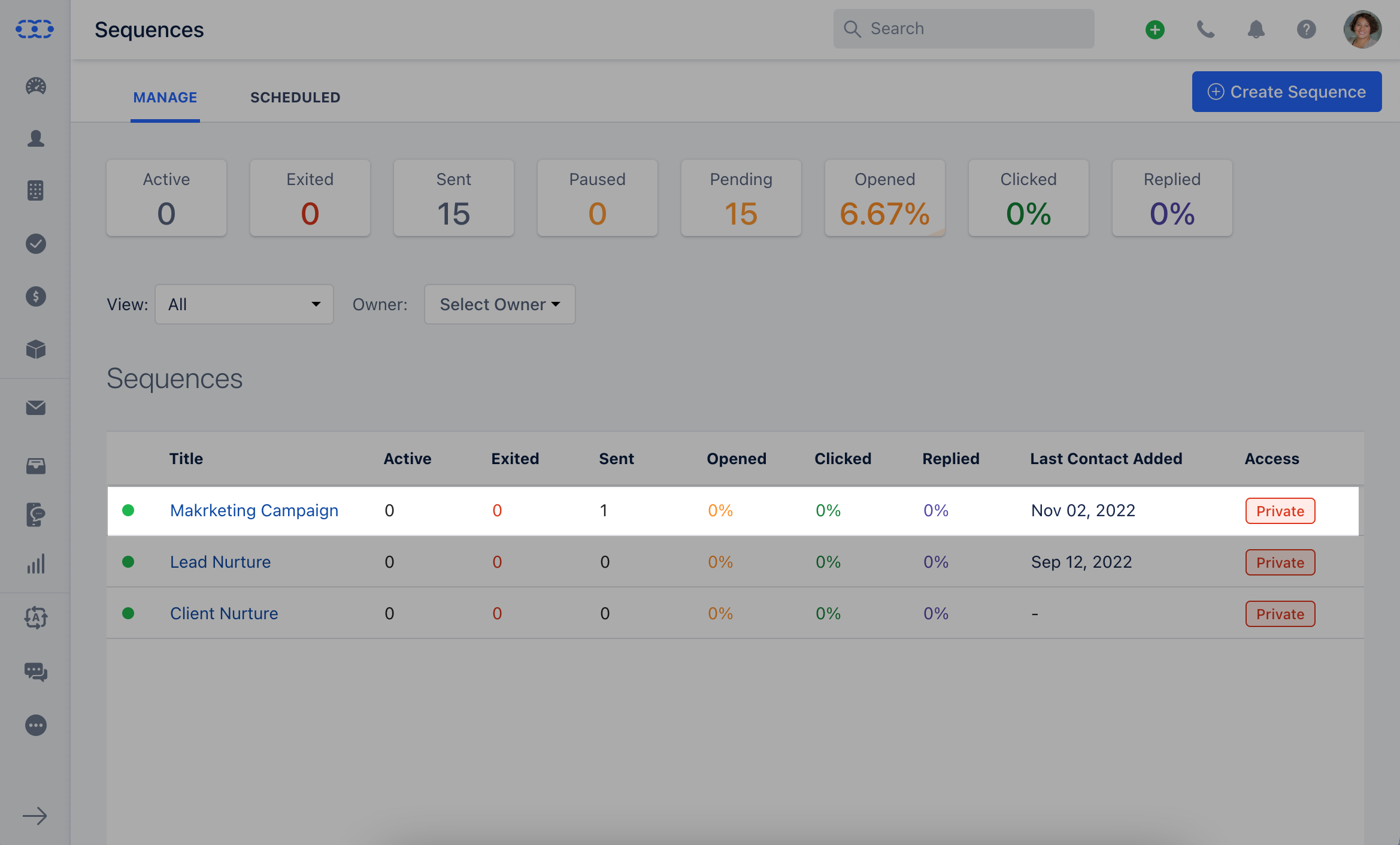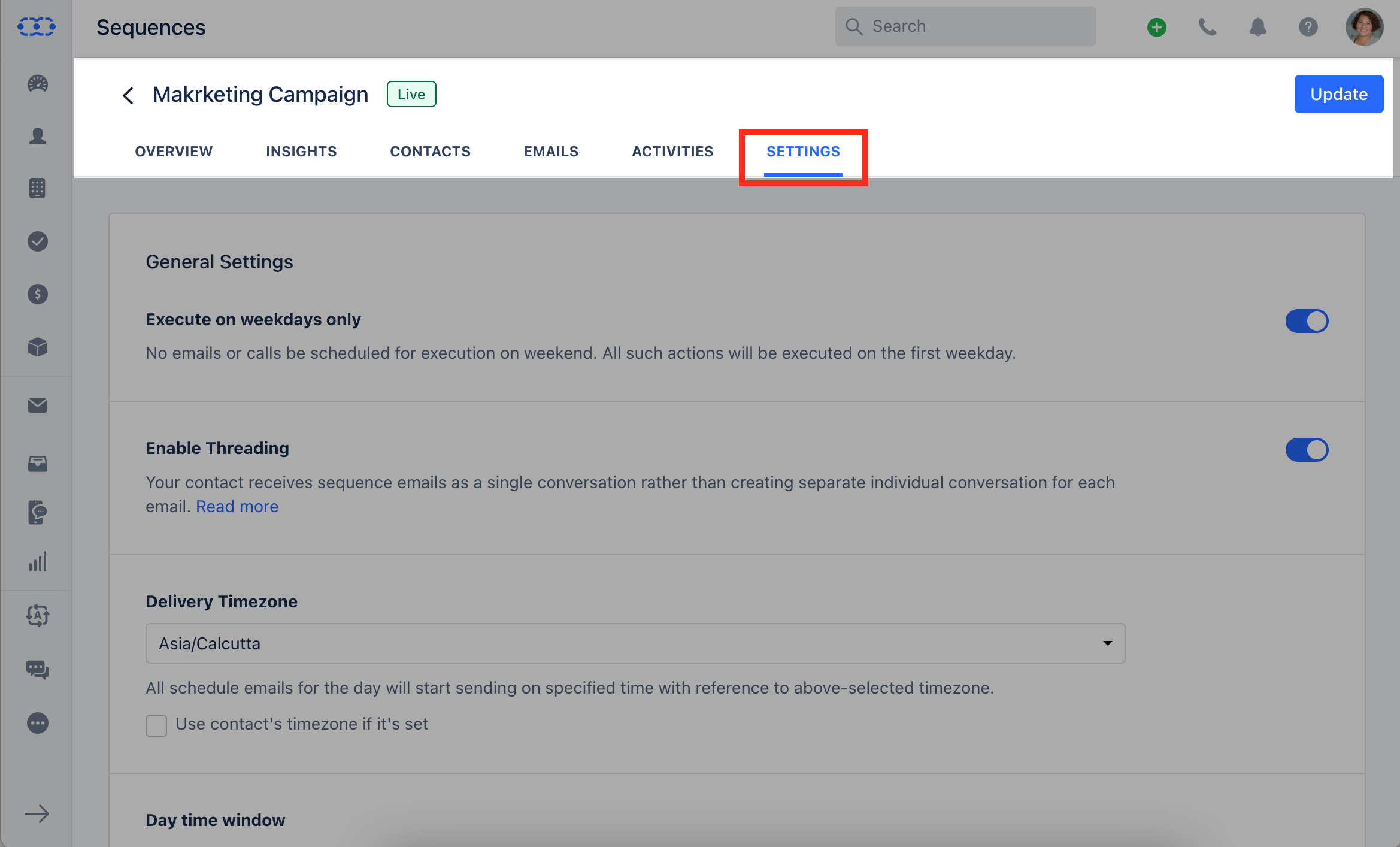 Click on Toggle Button under Enable Threading to Enable/Disable Email Threading.
Hit on Update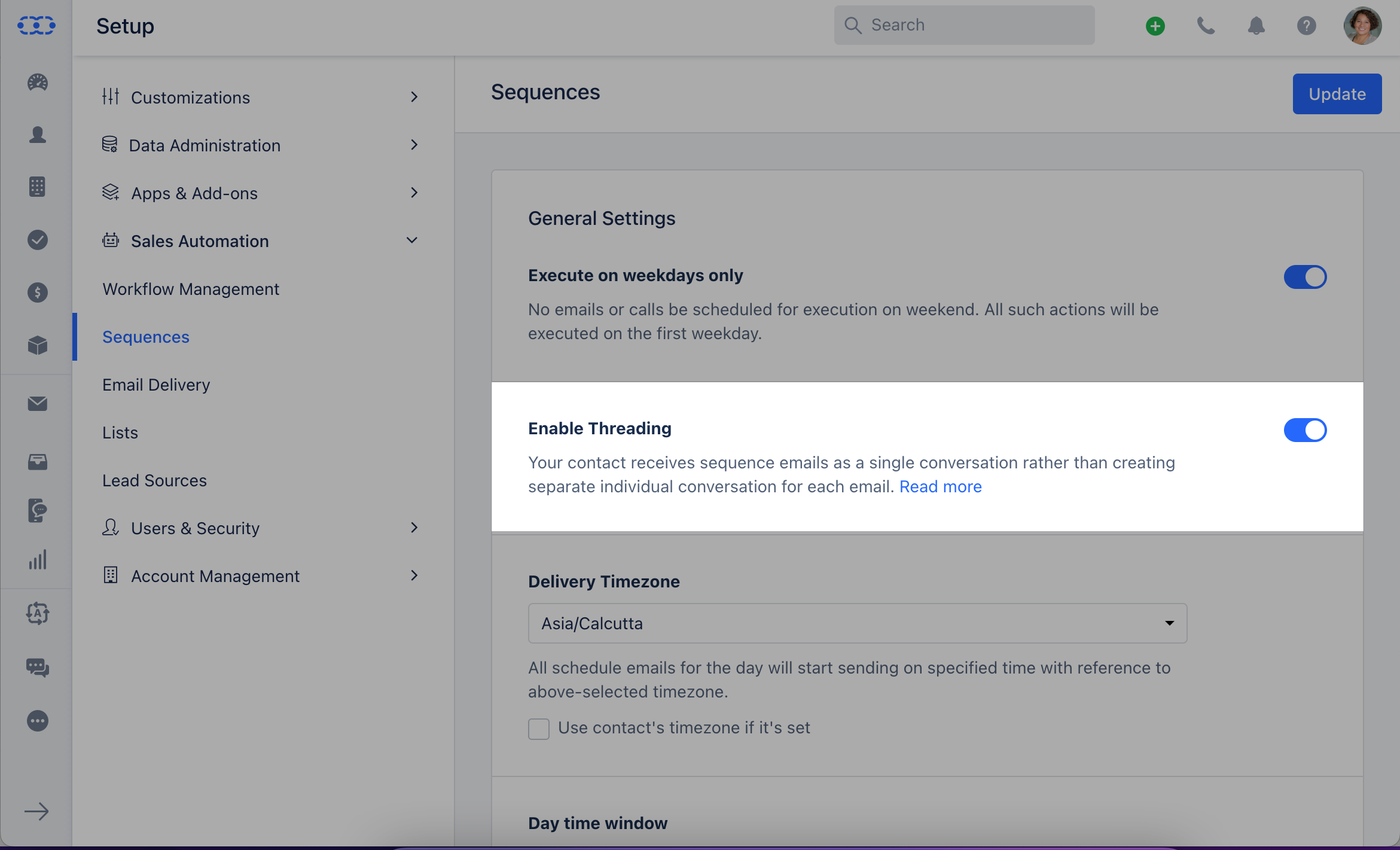 Note: This email Threading setting will work for the particular Sequence. If you want to apply this setting for all sequences, you can do so by Sequence Global Settings from the below steps.
Navigate to the

Profile icon

on the top right corner

Click on Setup

Head over to the

Sales Automation category
Click on Sequences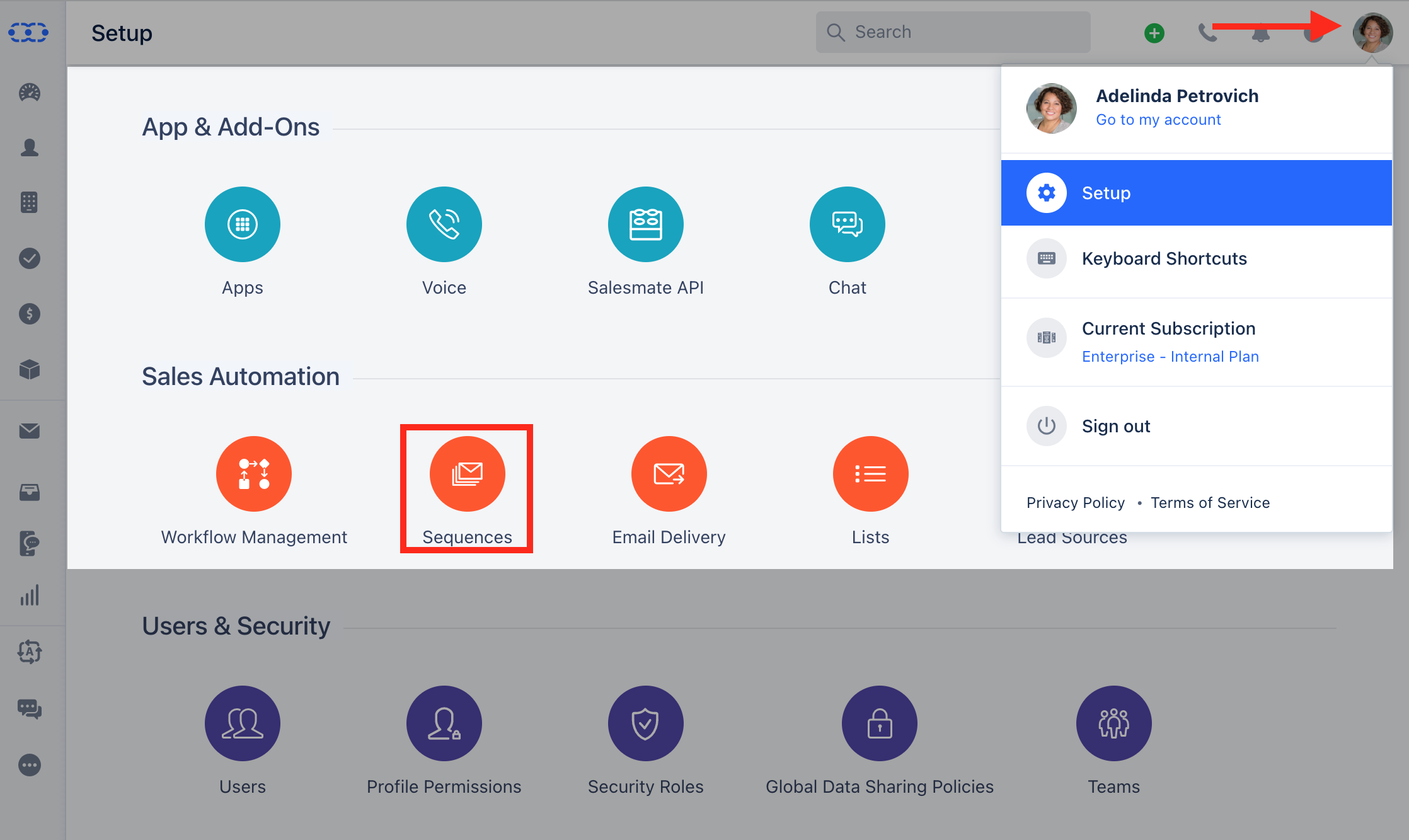 Navigate to Email Threading
Click on Toggle Button under Enable Threading to Enable/Disable Email Threading.
Hit on Update