One useful feature in the sequences allows you to assign the tags based on the events taking place is Assigning Tags. This will be helpful in filtering the contacts on the basis of different criteria as below :
When any contact is added to the sequence

An Email bounces

A contact unsubscribe

The first email/text is delivered or activity completed

The contact replies to a sequence email


The contact is marked as finished with no reply

The contact completes the sequence, with no reply after a specified amount of time
How to assign tags?
You can assign the tags for the above-mentioned features from here:
Navigate to More on the left menu bar.
Click on Sequences.


Click on the Sequence Title

Go to SETTINGS
Scroll Down to find Assign Tags section.

Insert name of Tags in respective Criteria as per your requirements.

Click on Update

For Example, PH Lead Conversion tag needs to be added Whenever any contact is added to sequence. So we will add that tag in Contact is added to this sequence section. In below use case, Aaron Ward marked with tag PH Lead Conversion when he was added to the sequence.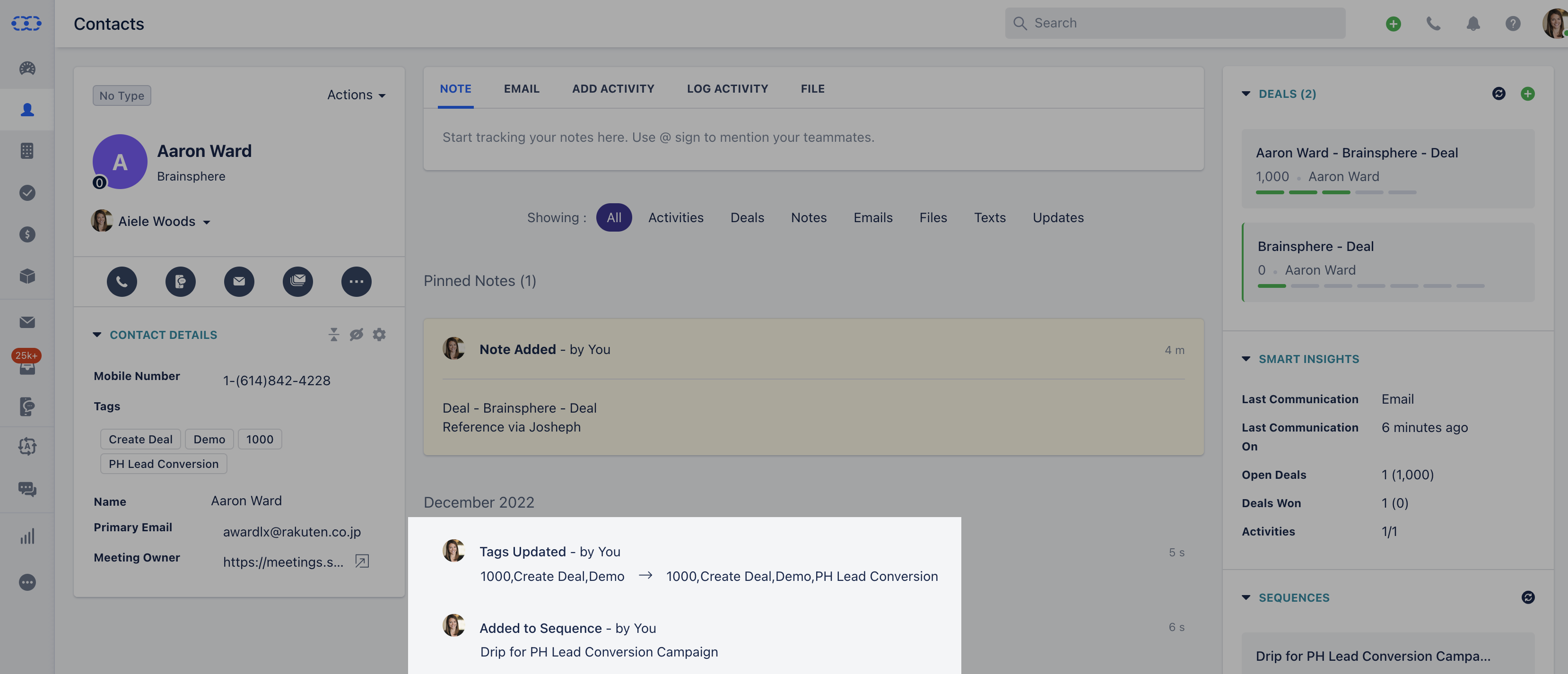 Note: The tags which will be added by any sequence will append to the contact's already available tags. None of the previous tags will be removed.