As marketing head, you might like to stop any new enrollments happening to a Sequence, but you still want all current contacts to finish their sequence flow. To achieve this, you can always use the lock/unlock sequence feature, so that no one from the organization can enroll any new contacts to a Sequence even by mistake.
How to lock a Sequence?
To lock a sequence inside Salesmate, please follow these steps:
Inside Salesmate, Go to More >> Sequences

Find Sequence

Click on the Actions button

Click on Lock

A confirmation message will pop up, asking you to confirm your action.

Click "Yes" to confirm
Note: Once a sequence is locked, you can't enroll any new contacts in it.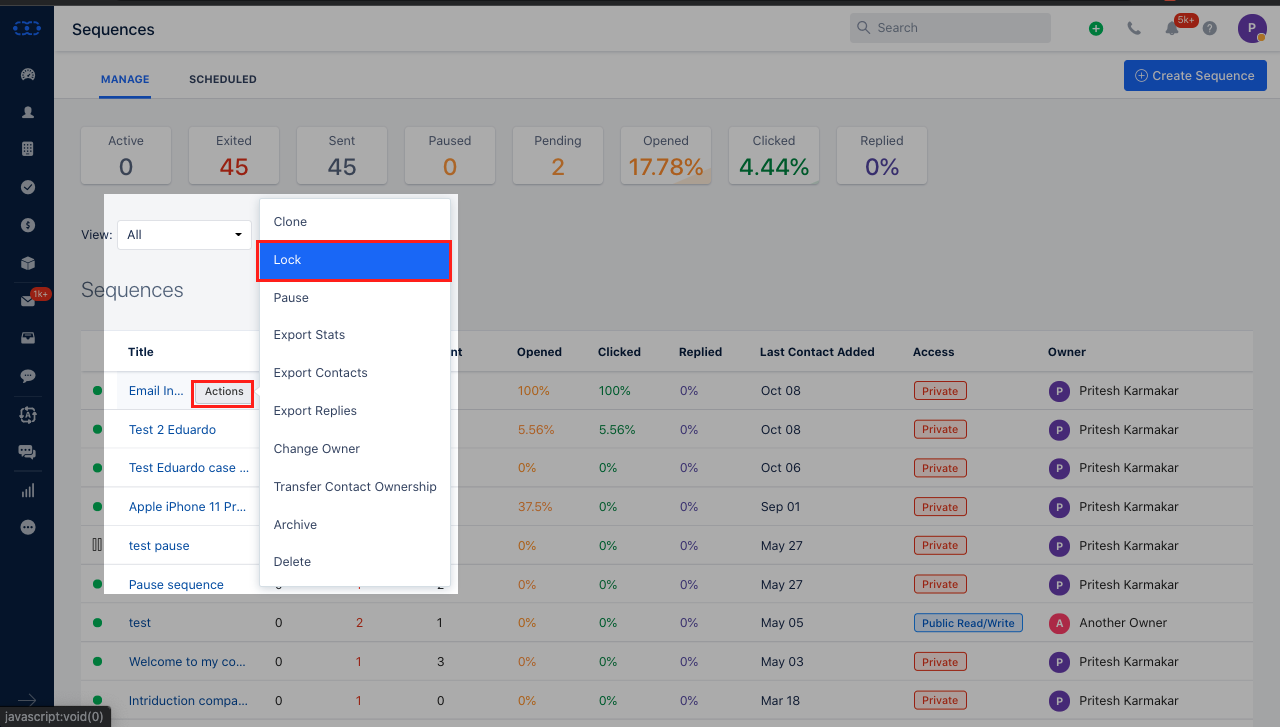 How to Unlock a Sequence
To unlock a sequence inside Salesmate, please follow these steps:
Inside Salesmate, Go to More >> Sequences

Find Sequence

Click on the Actions button

Click Unlock

A confirmation message will pop up, asking you to confirm your action.

Click "Yes" to confirm