Deleting a Sequence will stop all users from enrolling new contacts to the sequence. All active contacts who are enrolled in the Sequence will get unenrolled from Sequence immediately.
How to delete a Sequence?
To delete a Sequence inside Salesmate, please follow these steps:
Go to More >> Sequences
Find the Sequence name
Click on the Actions button
Click on Delete
A confirmation message will pop up asking you to confirm your action.
Click on "Yes" to confirm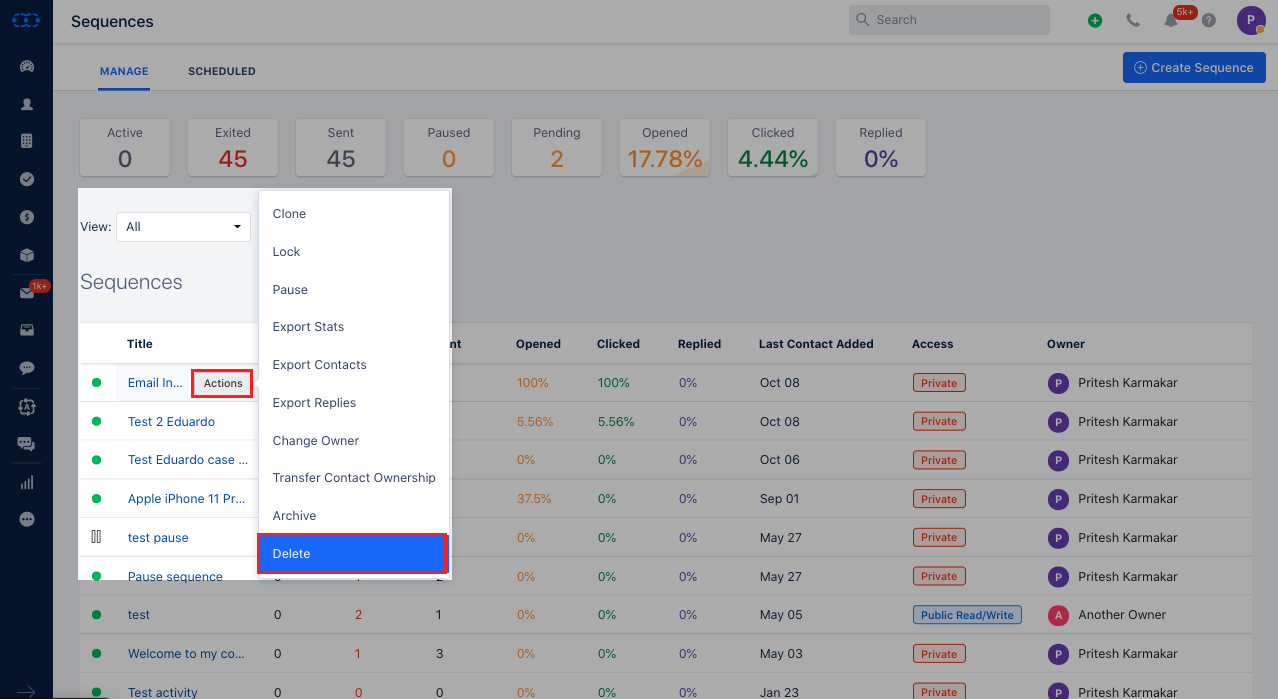 Key Takeaways
Deleting a Sequence removes the sequence from Outreach entirely and cannot be undone or recovered.

Once a Sequence is marked a deleted all the pending emails, text and open activities will be deleted from the system.

All contacts will be unenrolled from the Sequence and none of the next steps will be executed.