The Activity Insights will give you a brief insight or in simpler words the reports of the activities that are created inside Salesmate.
In order to view the activities, follow the steps mentioned below:
Go to More >> Sequences
Click on the already created sequence that you wish.
Select on the Activities tab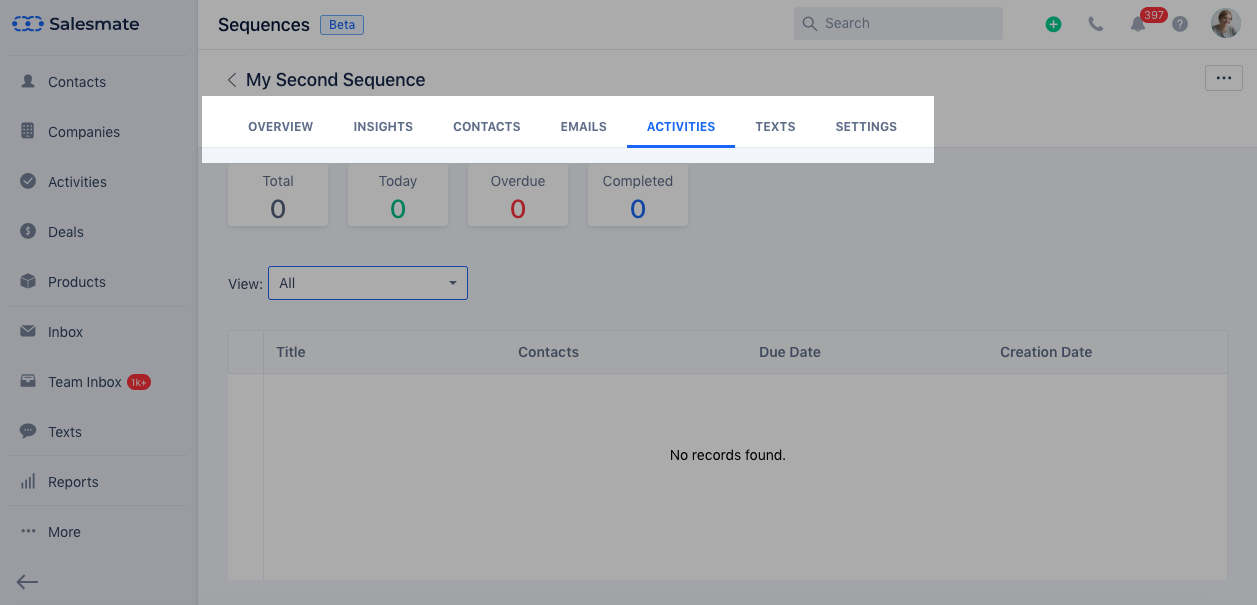 On selecting the activities tab you will be able to get a quick report of the activities inside the Sequences.
You can filter the activities on the basis of three views, which are:
All: This will include all the activities
Opened: This will include the opened activities (which are pending)
Closed: This will include the closed activities (the activities that are completed)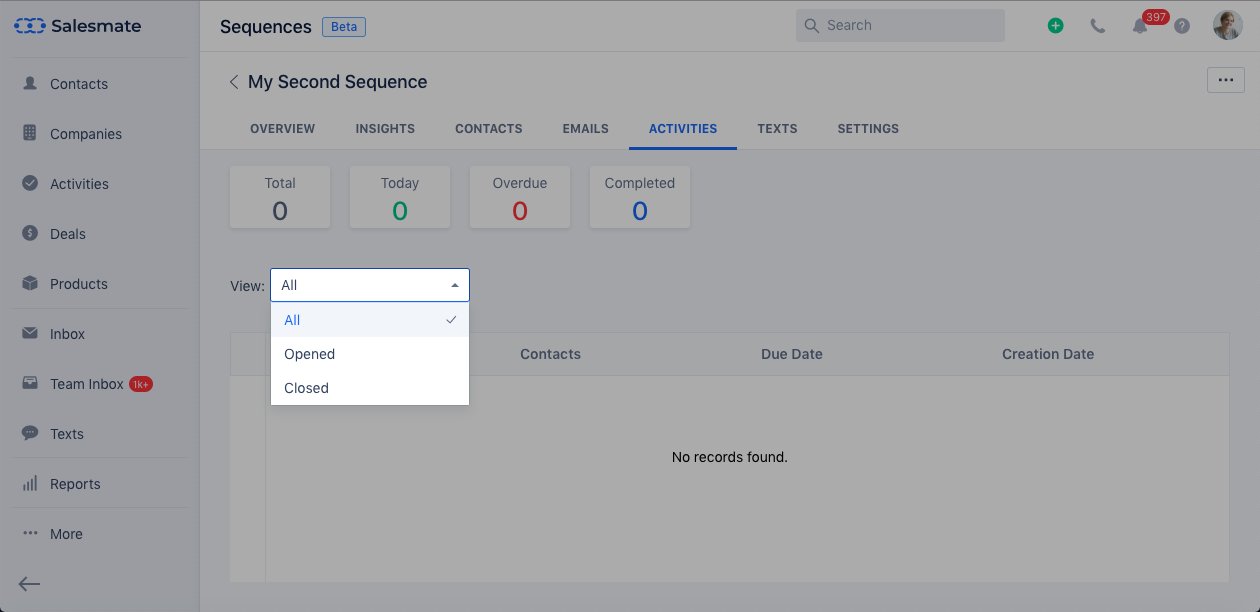 Once the desired filter is selected, You will get the following details for the activities:
Total
Today
Overdue
Completed
Statistics:
| | |
| --- | --- |
| Field | Description |
| Total | Total number of activities created by the sequence in selected timestamp |
| Today | Out of the total activities, it is the number of activities that are opened and the due date is the current date. |
| Overdue | Out of the total activities, it is the number of activities which are opened and due date is past date |
| Completed | Out of the total activities, it is the number of activities that are completed/closed |
The following fields will be displayed on the grid:
Field
Description

Complete/Re-open

You can mark an activity as completed or Re-open a completed activity.

Title

It will display the title of an activity.

Contacts

Contact name for whom the activity was created

Created Date

The date when activity was created through the sequence

Actions

Edit: Edit an activity

Skip this Step: Skip the current Step of an activity

Sort

Sorting an activity