The Activity Insights will provide you a brief insight or in simpler words the list of Activities that are created through the particular sequence.
Do follow the below steps in order to view the list of Activities.
Navigate to More on the left side panel
Click on Sequence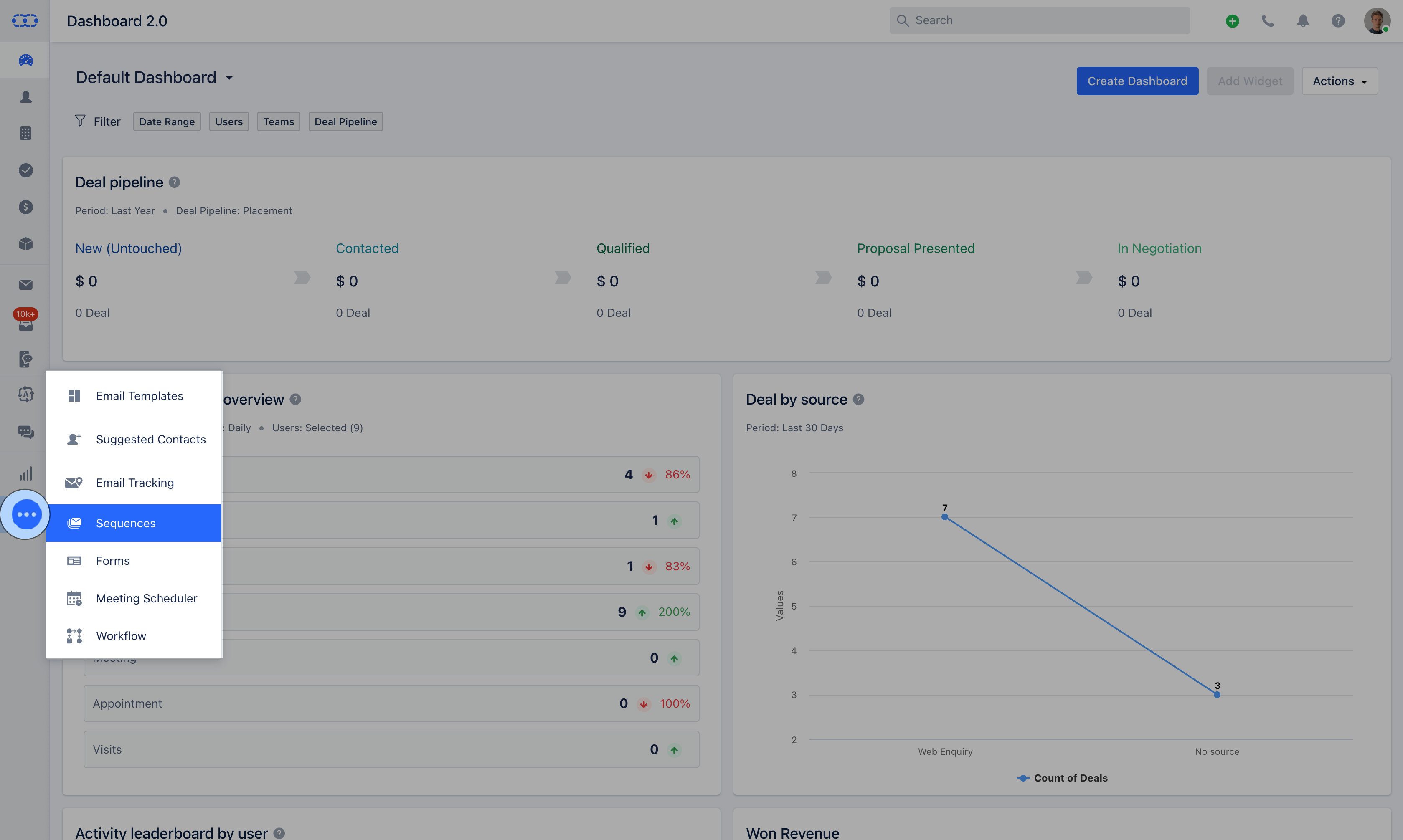 Click on any specific sequence title that you have created already
Click on ACTIVITIES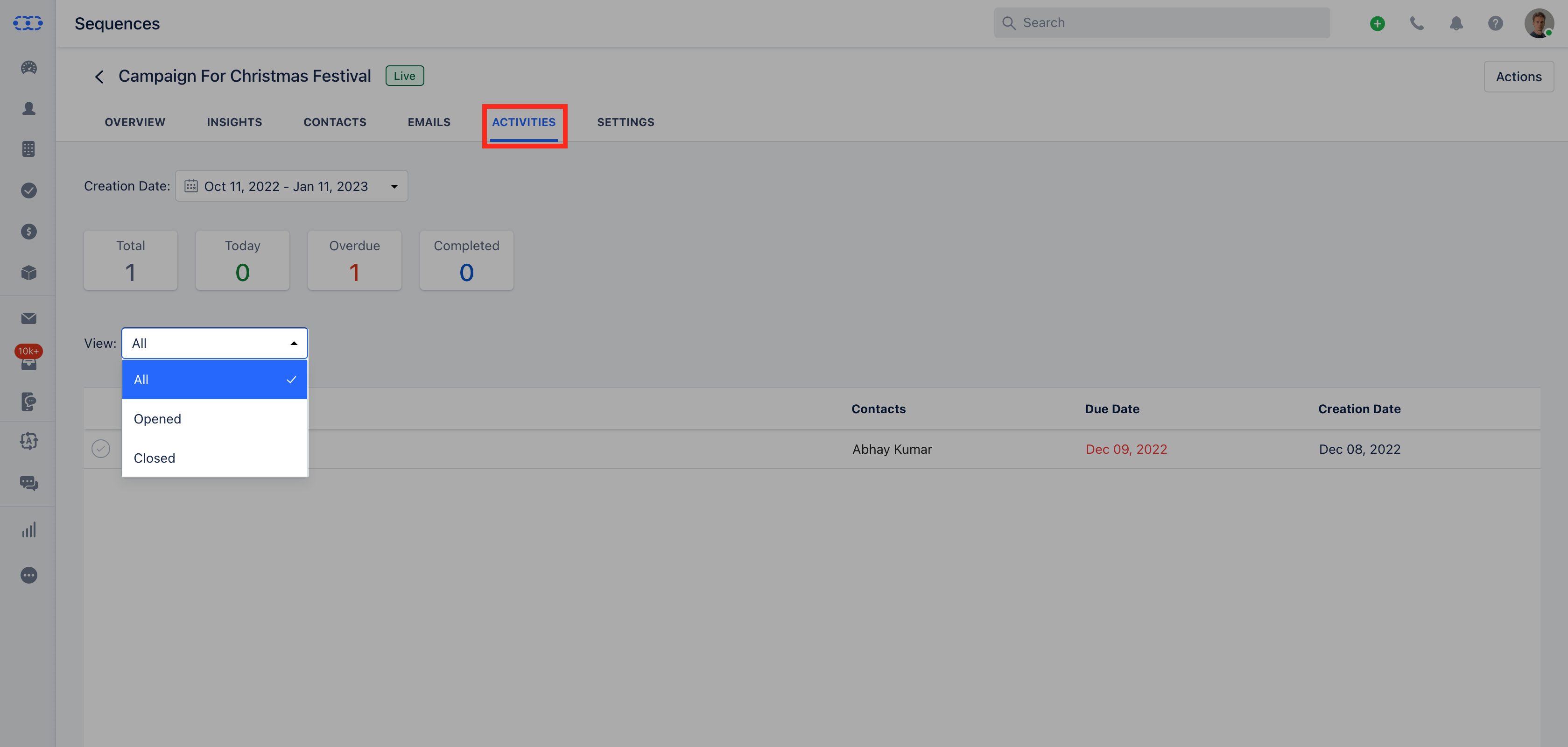 On selecting the activities tab you will be able to get a quick report of the activities those were created through the Sequence between the specified Dates selected under Creation Date option.
You can also filter these activities on the basis of three views, which are as below :
All : All activities will be shown in this view.
Opened : All open activities will be shown in this view
Closed : All closed activities or activities which were completed will be shown in this view.
By default it will show you All activities. Once selected, You will get the following details related to the activities:
Total
Today
Overdue
Completed
Statistics:
| | |
| --- | --- |
| Field | Description |
| Total | Total number of activities created by the sequence in the defined time period. |
| Today | Number of activities which were open and the Due Date is the current Date. |
| Overdue | Number of activities which are opened and due date already passed. |
| Completed | Number of activities completed/Closed. |
The following fields will be displayed on the grid:
| | |
| --- | --- |
| Field | Description |
| Title | You can mark an activity as completed or Re-open a completed activity. |
| Contacts | Name of the contact to whom activity is assigned/created |
| Due Date | Represents Due Date of the Activity. |
| Creation Date | Represents the Creation Date of the activity on which it was created through Sequence |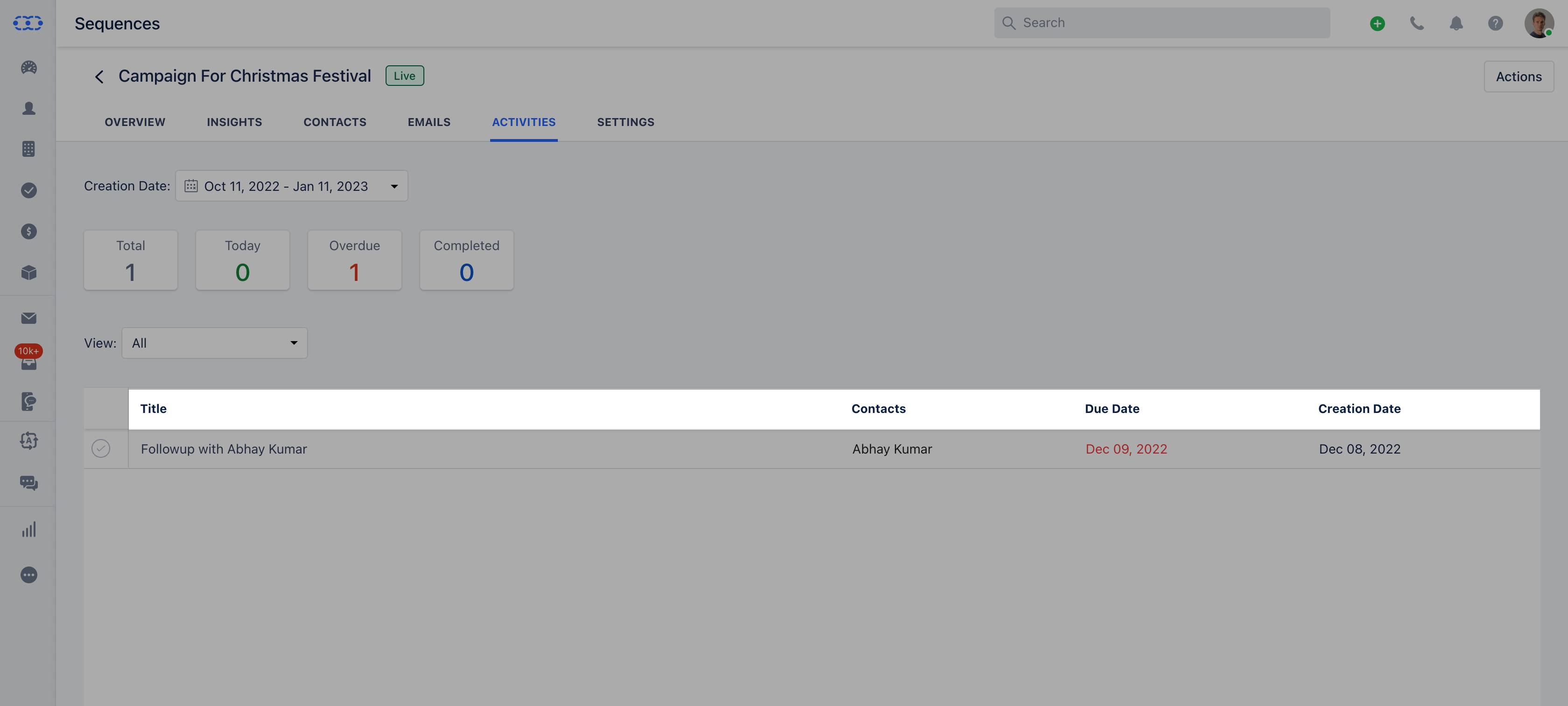 TIPS:
You can modify any activity from the list itself by clicking on the Activity Title. You can also mark the activity as Complete/RE-OPEN from the list.