If you are using Salesmate built-in Calling and Text feature, then you can use text messages using Sequences. Salesmate supports two kinds of sequence steps for text messaging.
Auto Text:
As the name suggests, the "Auto Text" step send text messages to customers on scheduled date and time without any manual intervention. As soon as this step reaches, the system will send a text message to the contact's mobile number and will move to the next step.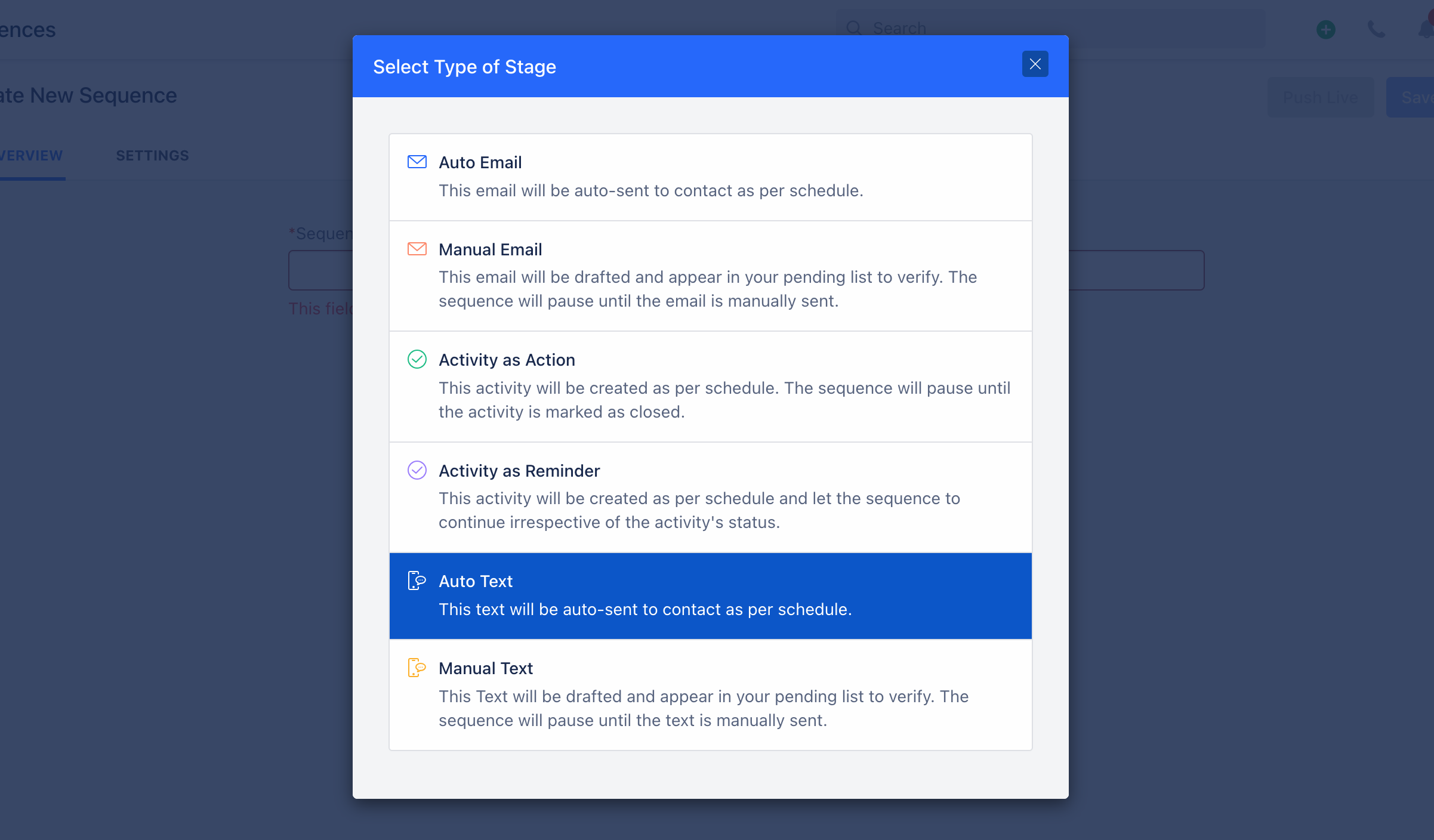 Manual Text:
This step requires manual intervention. Once the contact hits this step, a text message gets generated and assigned to a user, and the contact gets marked as pending inside the sequence. Now users can view, edit, or send this text to the customer with or without any additional personalization. Unless this text gets sent or skipped, the contact will not move to the next stage of the sequence.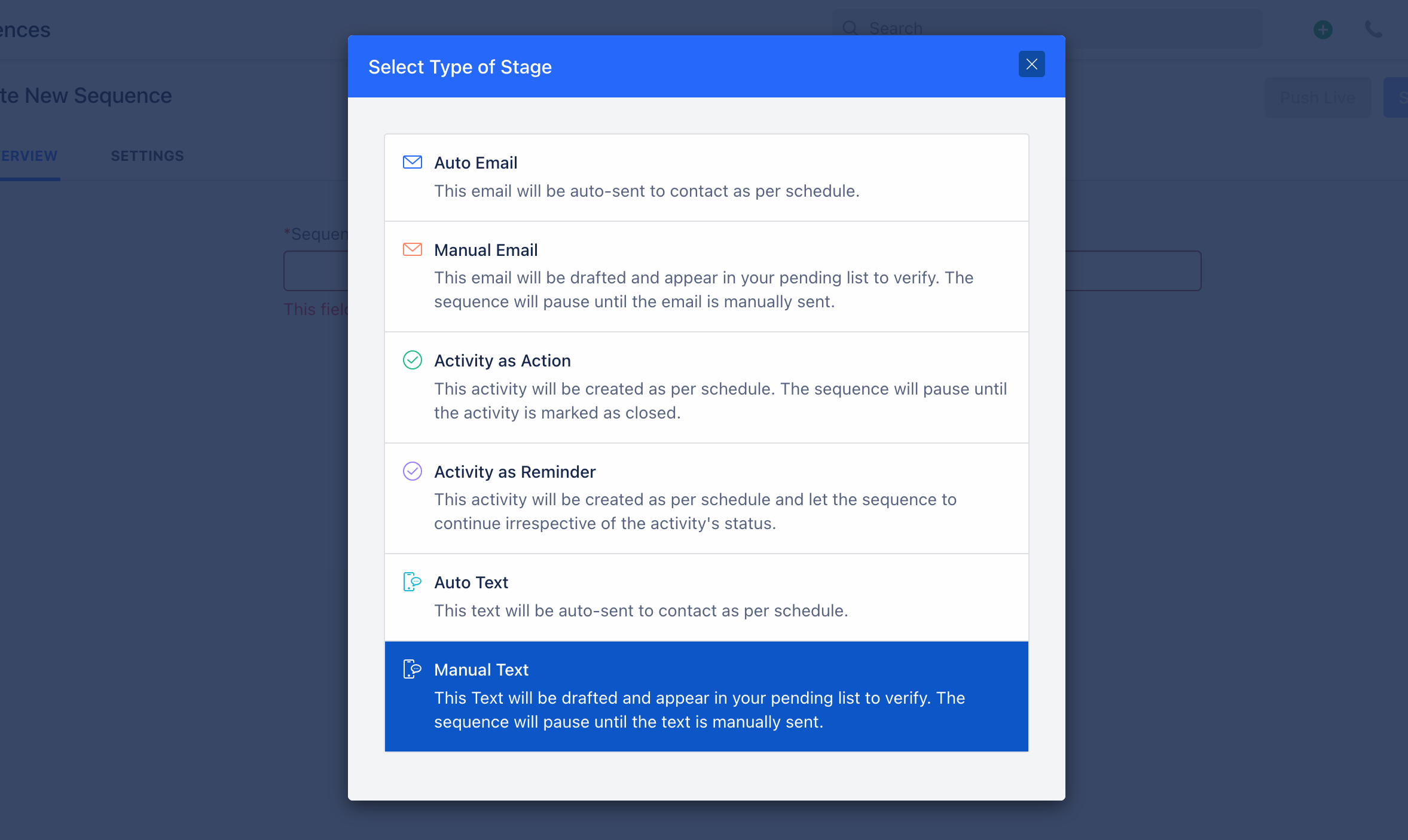 Key points to remember
| Auto Text | Manual Text |
| --- | --- |
| Focused on Automation | Focused on Personalisation/Customization |
| When Personalisation is preferred at the time of contact enrollment | When Personalisation is preferred at the time of text sending |
| Text is sent as soon as the earlier step's delay is finished and the execution time has matched | Text is drafted and placed inside a scheduled section as soon as the earlier step's delay is finished and execution time has matched |