Adding an activity means scheduling an activity in the future. You can send a calendar invite while adding an activity.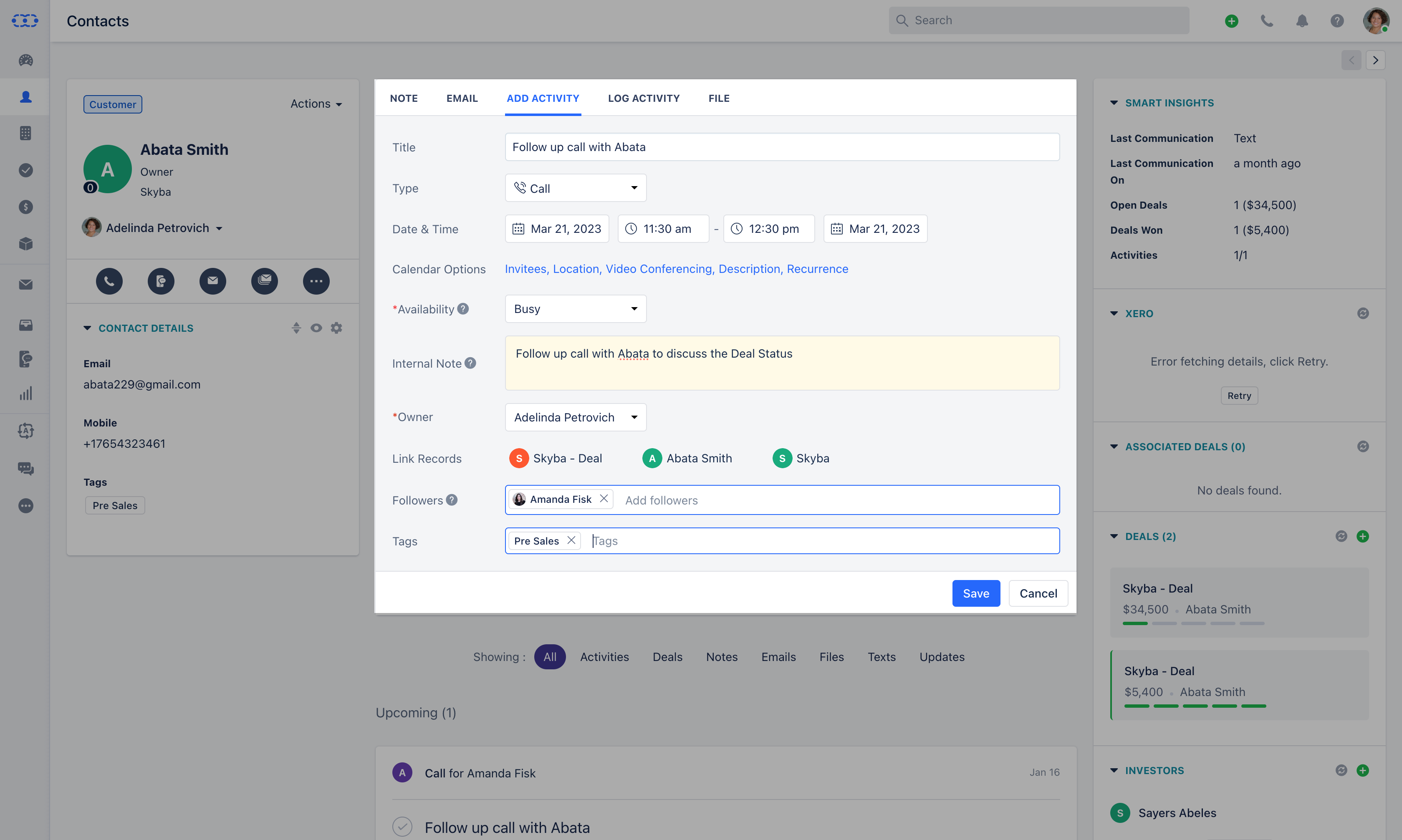 Log an activity means logging an already completed activity that you just completed or have completed
it in the past. While logging the activity, you can add an outcome of the call and also, schedule a follow up.