How you can create bulk activities?
Activities and Tasks are a significant part of your business. Sometimes it becomes necessary to plan and prioritize your day to effectively follow up on your leads and prospects.
Salesmate now provides you with a way to create multiple activities at once.
You can create Bulk Activities from the following module pages:
Contact List view
Company List view
Deal List view
Example: Let's say you want to follow up on multiple deals today. Earlier, you would have to create an activity with them one by one. Now, this has been simplified - Select the deals for which you would like to create an activity and click "Create Activities" from the Deal List view.
Follow the steps given below to create Bulk Activities
:
Go to the

Deal List view.

In the

Deal list view

, select the records for whom you would like to create Activities in bulk

OR

you can

select all records on the page at once by clicking on the checkbox at the top and performing the bulk function.
Quick tip- In the Deal list view, you can create special custom views by applying filters to the records that need a follow-up with a "Tag" so that you can create bulk activities for them.
After you have selected your records. Click on the

Create Activities

action button.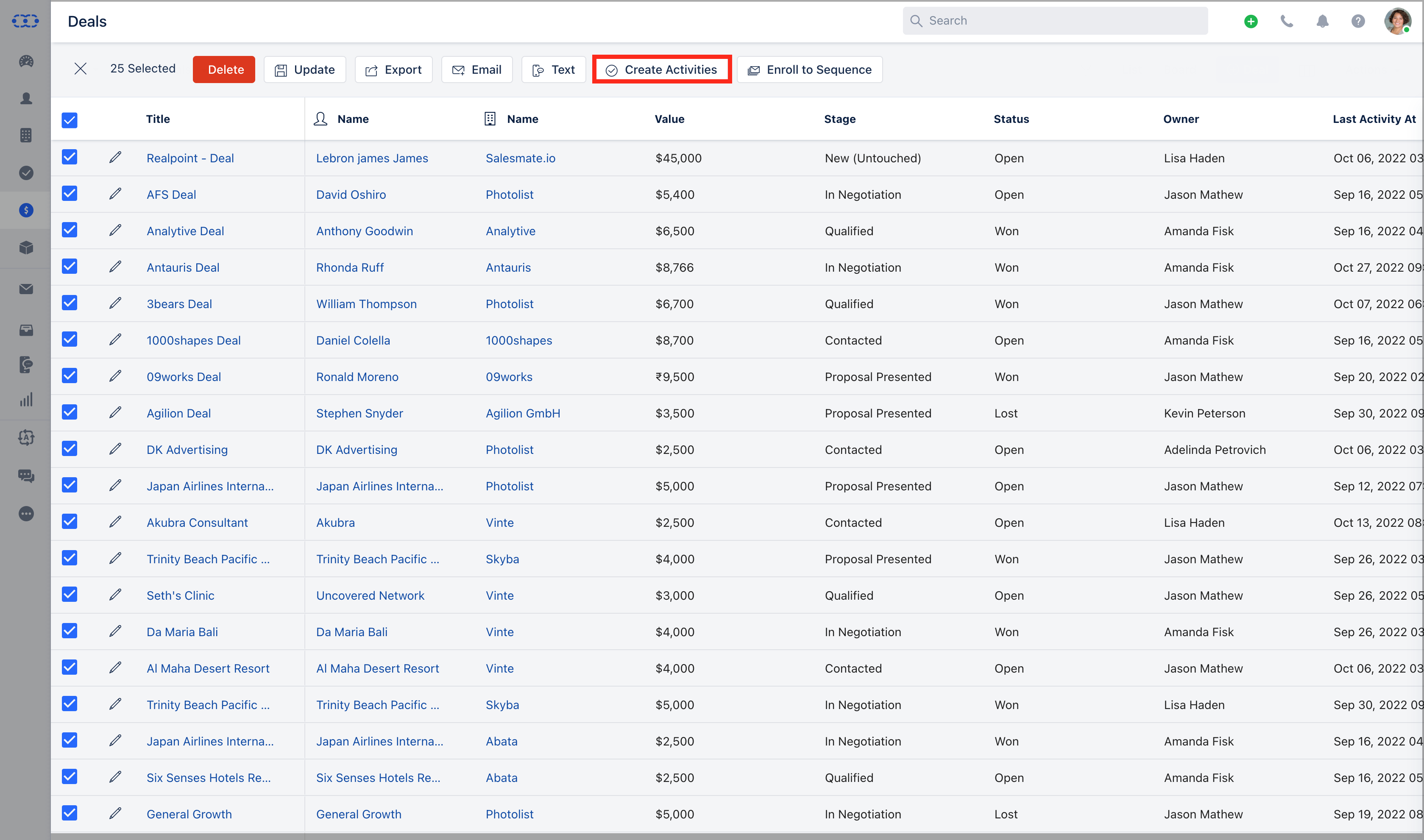 Select the Activity Type and Start and End(Date and time) of the Activity.

You can use Contact and Company's attributes to give a suitable

Title

to your activities.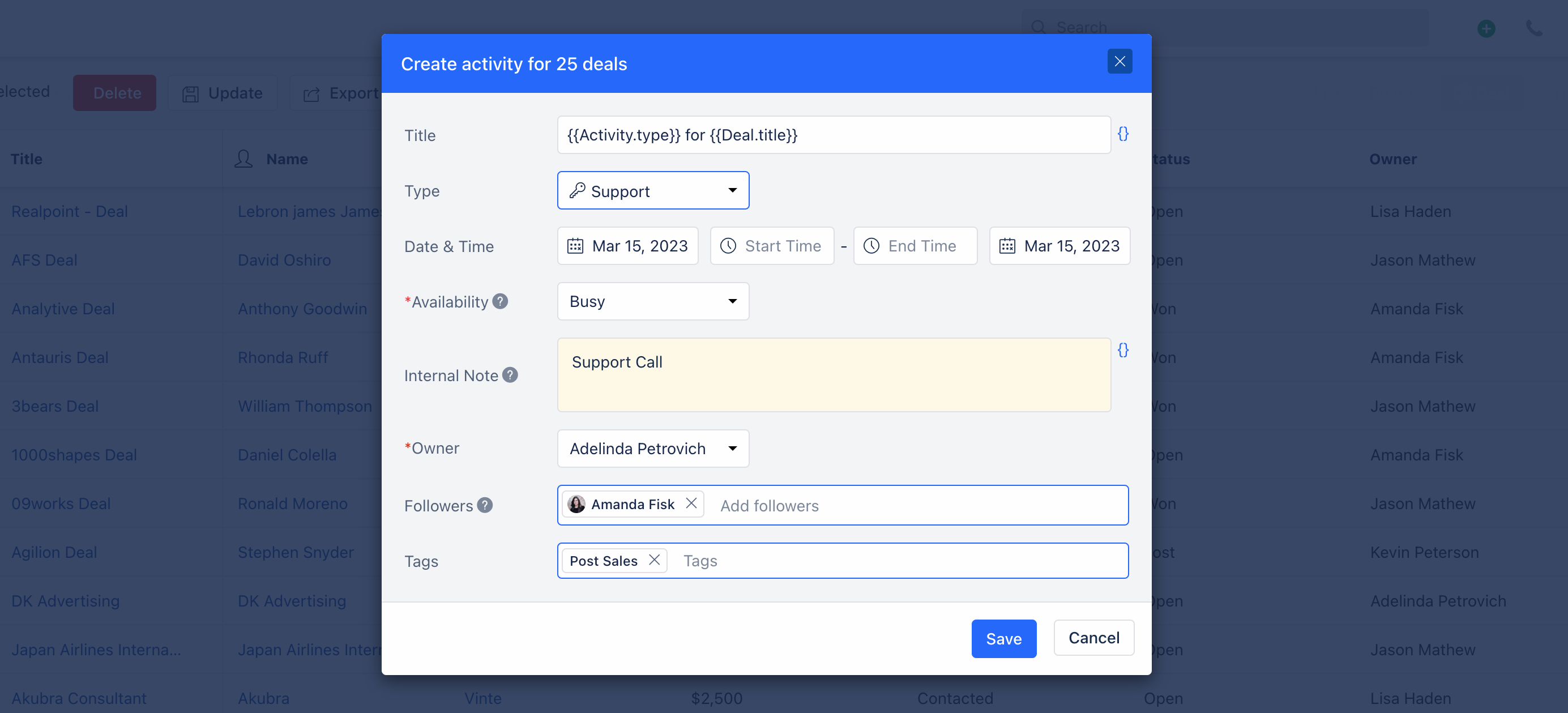 Add an Internal Note in

the activity if you want to highlight anything for your users.

Select the

Owner

of the record to which the Activities are going to be assigned. (As a Manager/CEO you can assign your Sales reps activities to plan their day).

You can also add Followers (Teammates

and Participants) to the activities.

You can also add

Tags

to identify your activities uniquely (

Tags are useful for grouping, filtering, and mass-editing records

).

Once you hit the

Save button

all the activities will be created in Salesmate. You can see all your Bulk Activities in the Activity list view.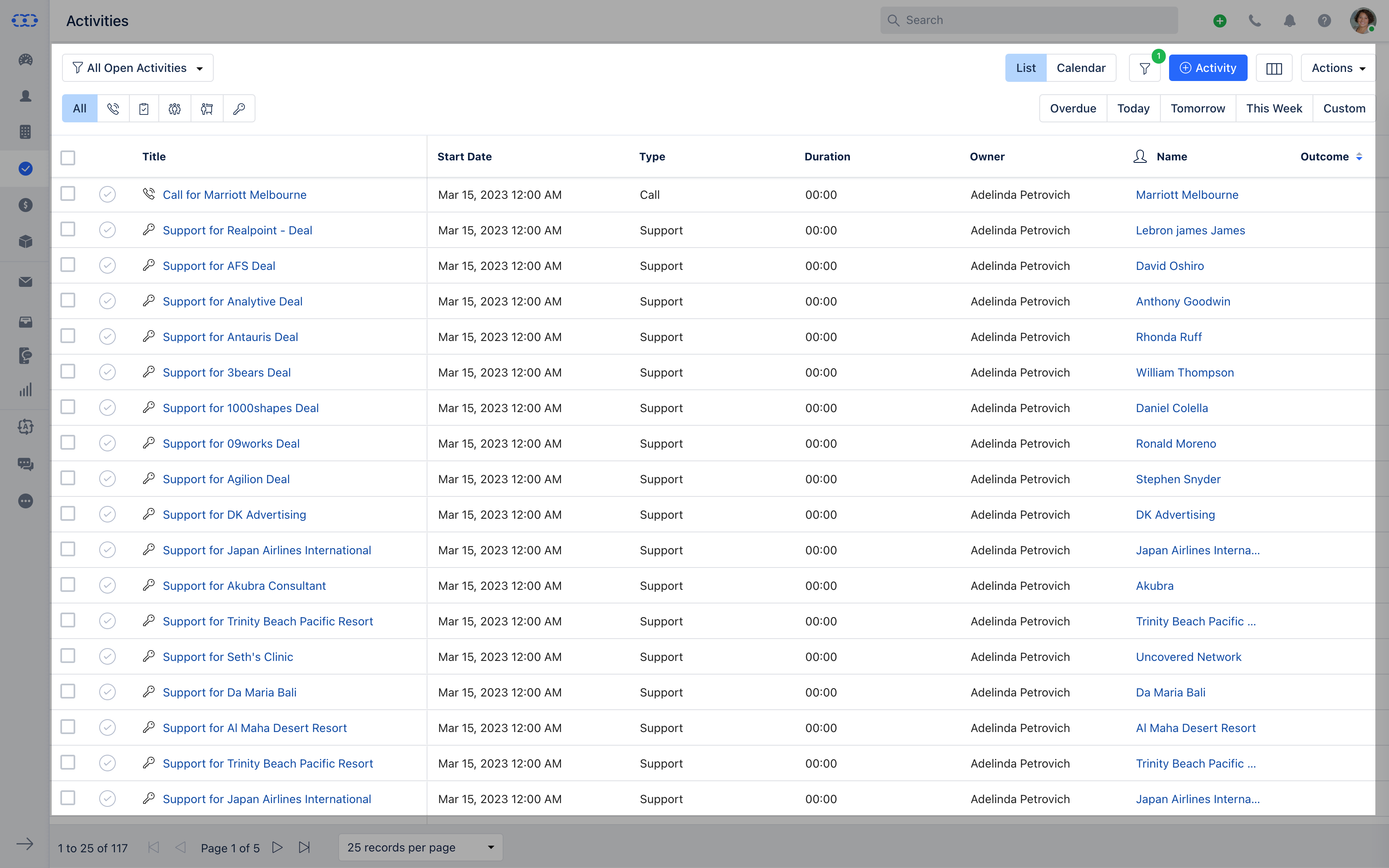 You can perform the same steps for the Contact and Company module list view to create bulk activities for respective modules.