You can use Salesmate Chats to support the traditional ticketing system too. You can forward your support queries to Chats default email address and it will auto-create the conversations inside. The users can reply to those conversations and the customer will receive those replies via email in the form of a chat conversation.
Where to find the Chat inbox email address?
Open Chat settings,
Click on the Email Forwarding option in the left sidebar,
You can click to copy that email address and set up a forwarding rule inside your email account to auto-create conversations for every email you receive on your email account.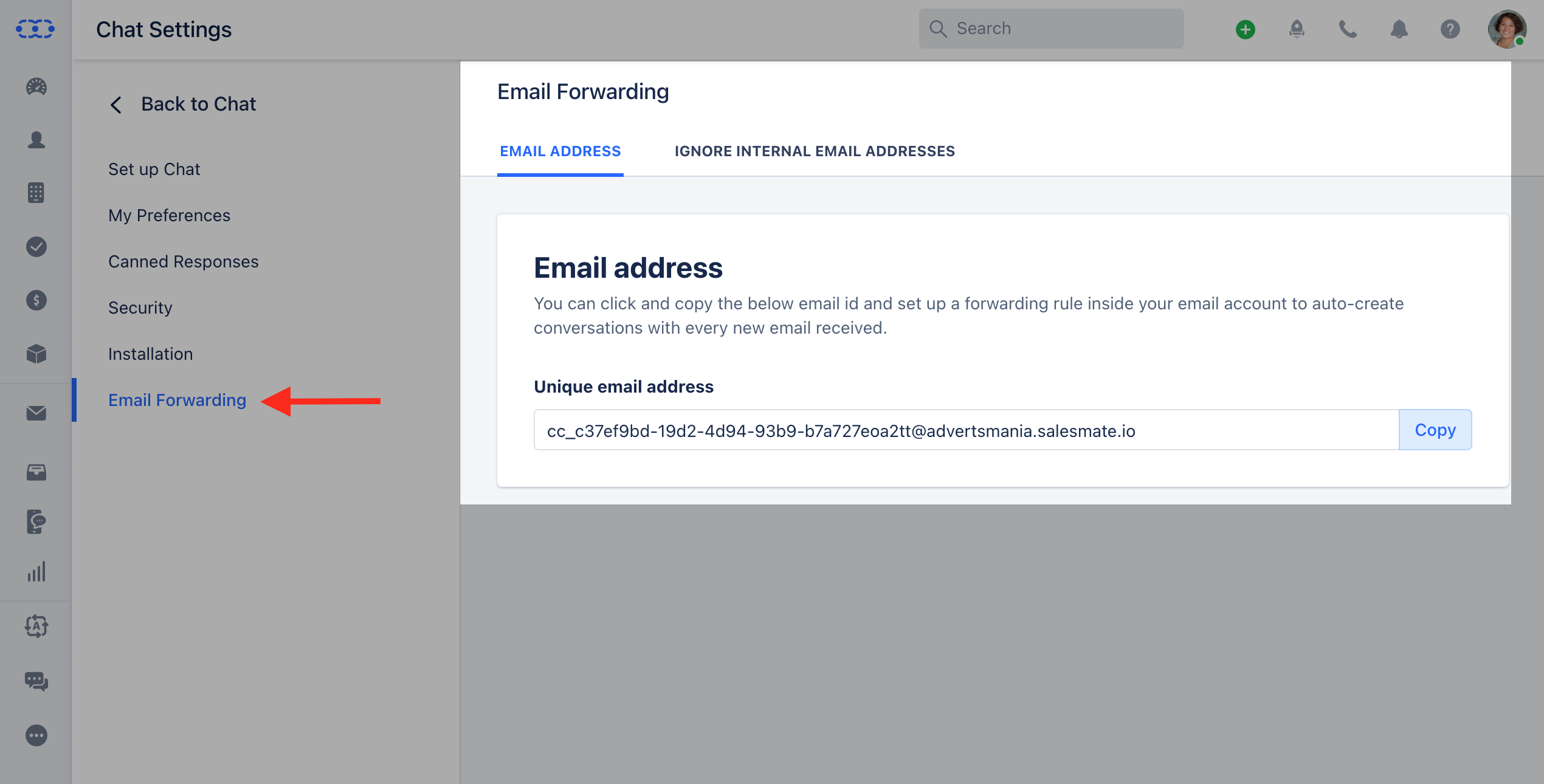 Notes:
The subject of the email becomes the conversation's title when a conversation is created.
The body of the email becomes the conversation message.
If you have disabled the attachments then any attachments associated with the email will be dropped.
Avoid company's email addresses getting added to a conversation by adding them to ignore list.