There are times when sequence emails get failed for the enrolled contacts. Where the user has to manually update the sequence status or un-enroll the contacts from the sequence.
Now, with the help of Bulk Operations In Sequences, the user can update the status, un-enroll, or Re-enroll the contacts to the sequence in bulk.
Bulk Actions that can be performed.
Mark finished (with reply)

Mark finished (Not replied)

Move to Stage

Unenroll

Re-enroll
From where to find the Failed contacts?
We show statistics with each sequence stage about how many contacts have failed from a particular stage. Once you click on the statics, a popup gets opened showing up all the contacts who have failed.

Navigate to the Left Hand-side menu
Click on More options

Head over to the

Sequences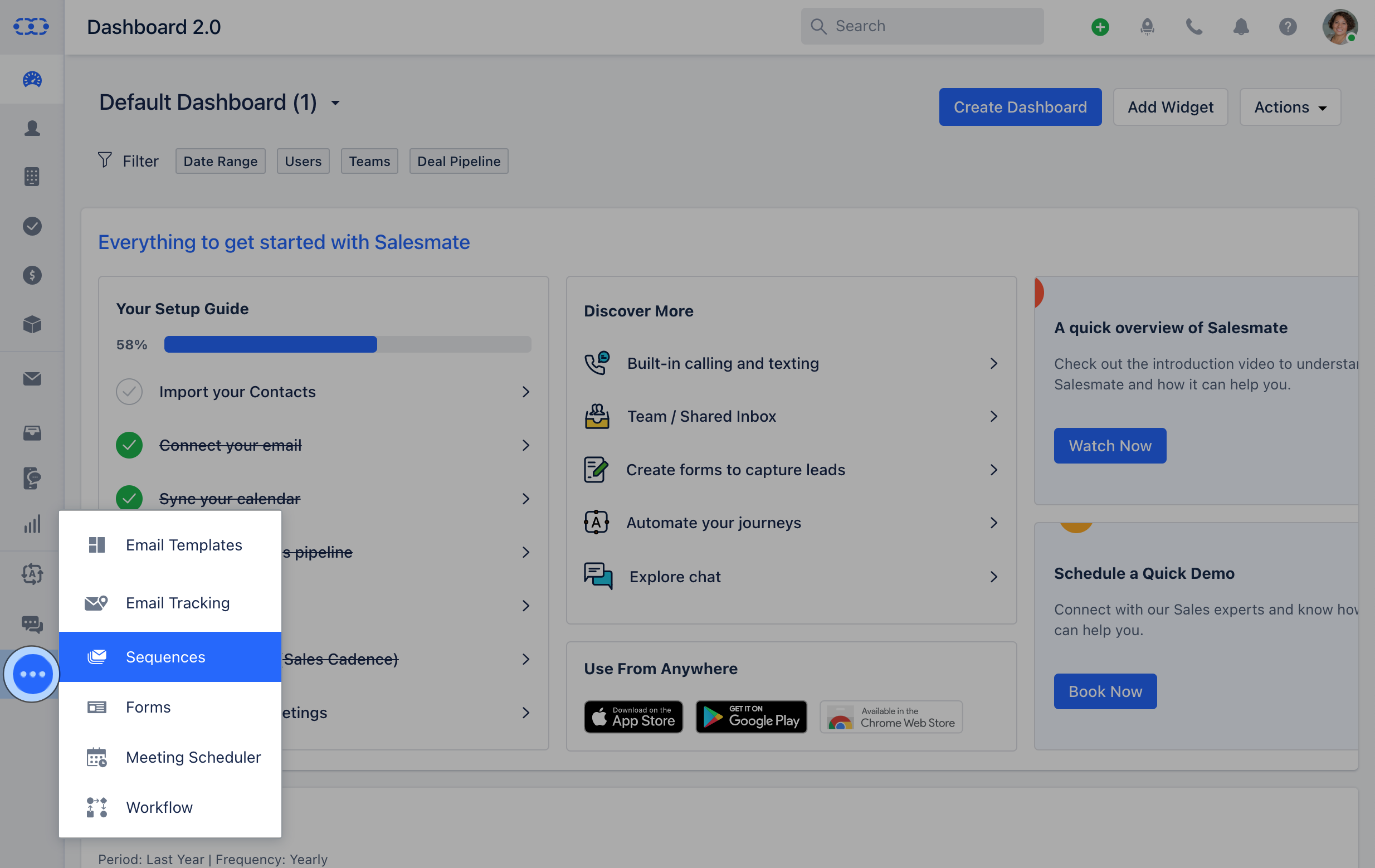 Click on the Sequence's name from the list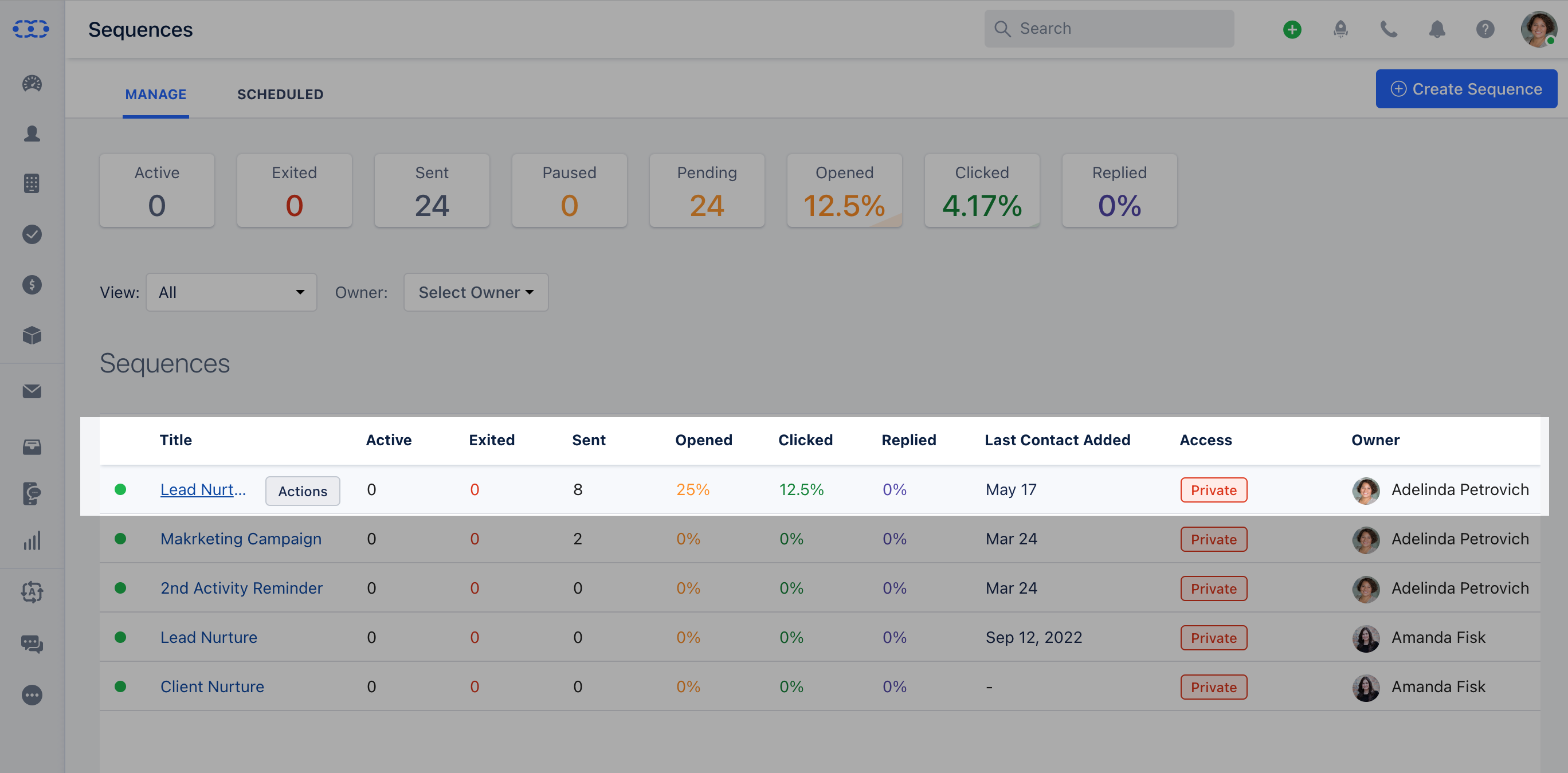 Click on Failed contacts button.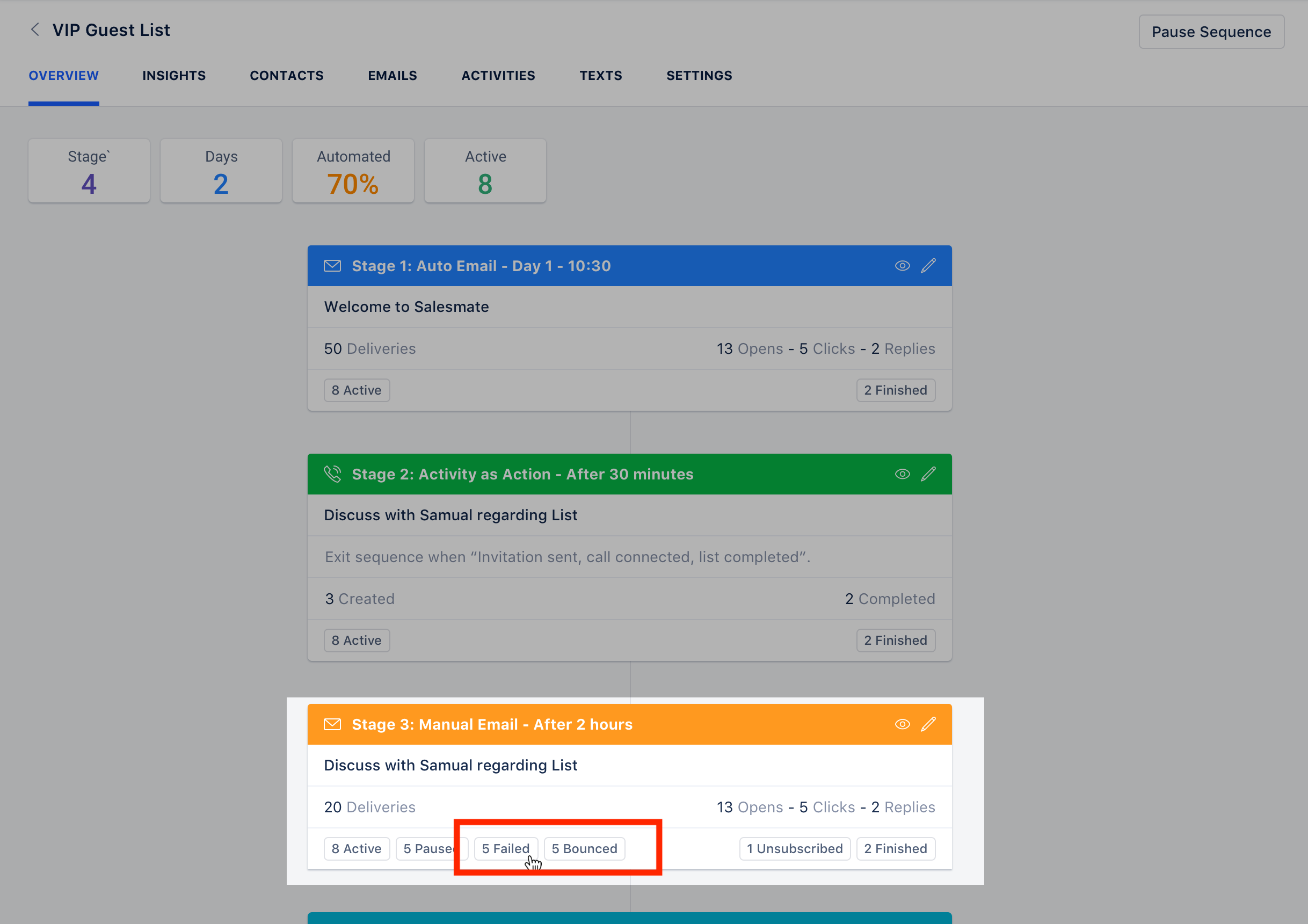 Select multiple Failed contacts and you will get the bulk operation options.
OR
You could navigate to the particular sequence and under the Contacts tab, you could filter contacts with failed status. Once contacts with the failed status are selected, it will show options to make updates to contacts enrolled in the sequence.

Navigate to the Left Hand-side menu
Click on More options

Head over to the

Sequences

Click on the sequence's name from the list
Under the Contact's tab, filter the contacts by Failed status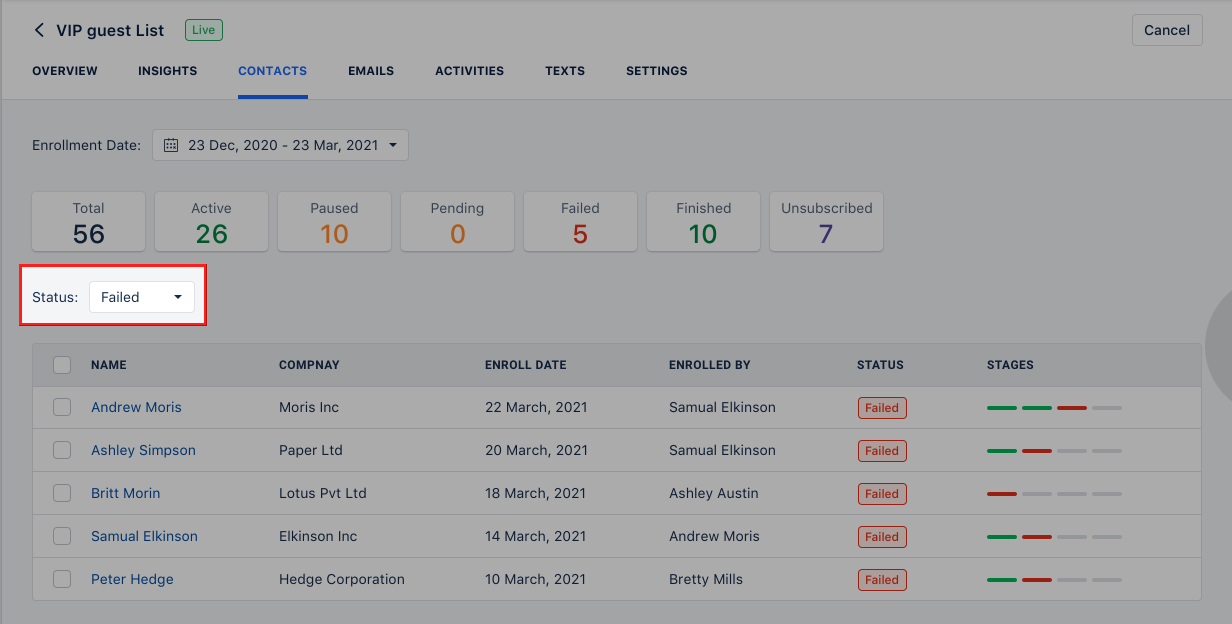 Select multiple contacts and the user will get options to perform the bulk operations