Make is the fully-loaded integration tool for connecting online apps/services to work faster and smarter.
With Make, you can link Salesmate CRM to hundreds of other apps/services to streamline any task involving Salesmate. In addition to the apps/services ready for integration on our platform, you can use Make to link Salesmate to any REST service. And finally, not only can you connect and transfer data between services but also transform it to exactly how you need it.
Connecting Salesmate to Make:
To connect your Salesmate account to Make you need to obtain the Your Salesmate link, Access Key, App Private Key, and Session Key details from your Salesmate account and insert it in the Create a connection dialog in the Make module.
Navigate to the

Profile icon

on the top right corner.

Click on Go to my Account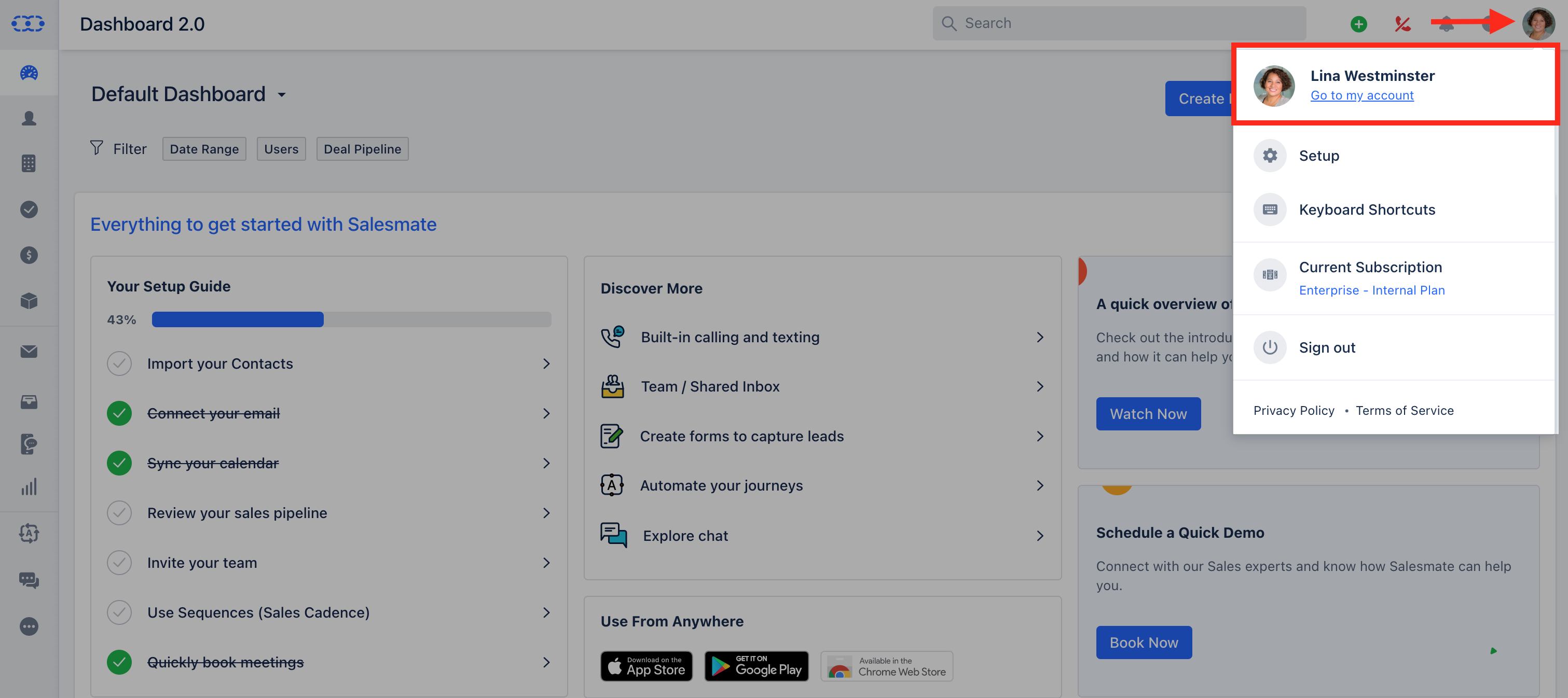 Head over to the Access key.
Here you can find the Access Key, App Private Key, and Session Key details.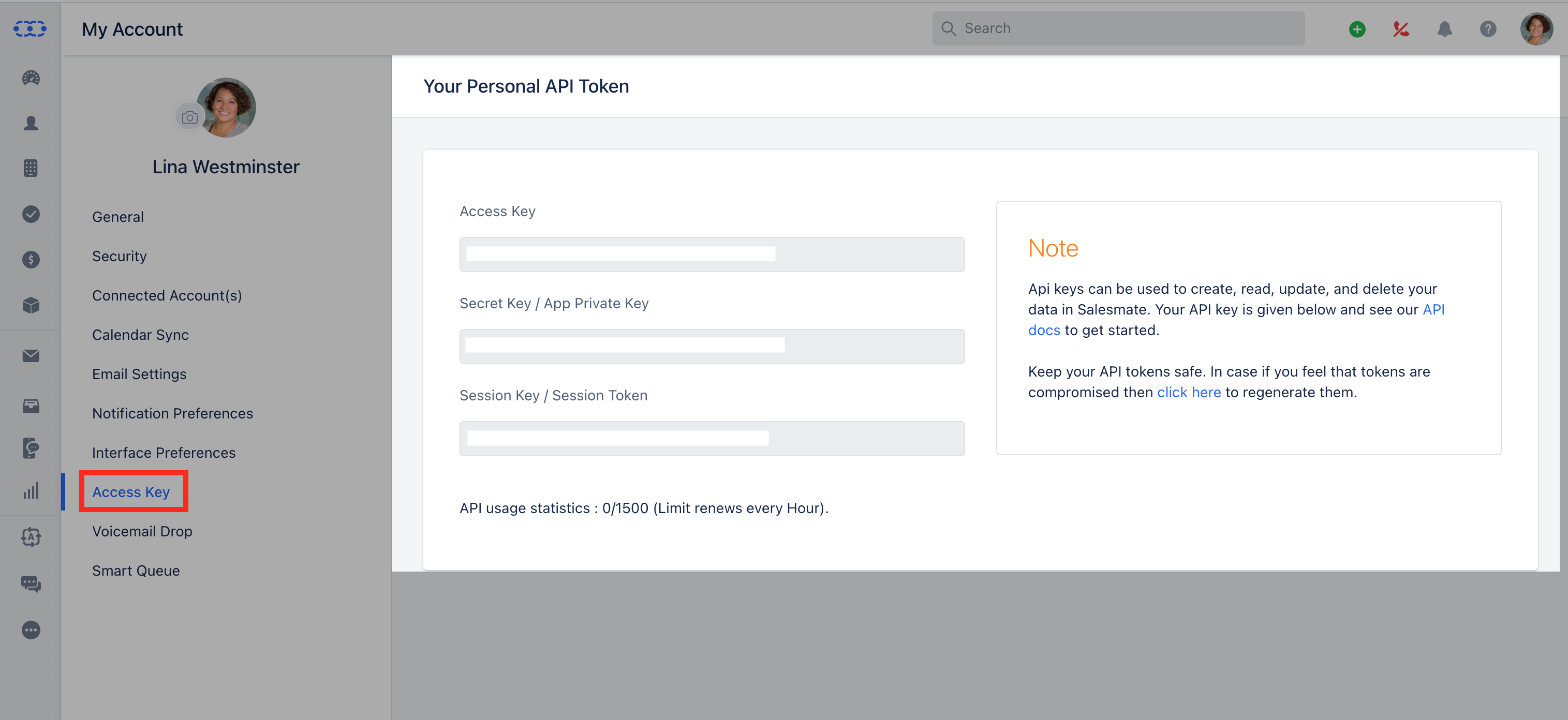 You can find your Salesmate link from the website URL.

Login to Make
Go to Scenarios
Click on Create a New Scenario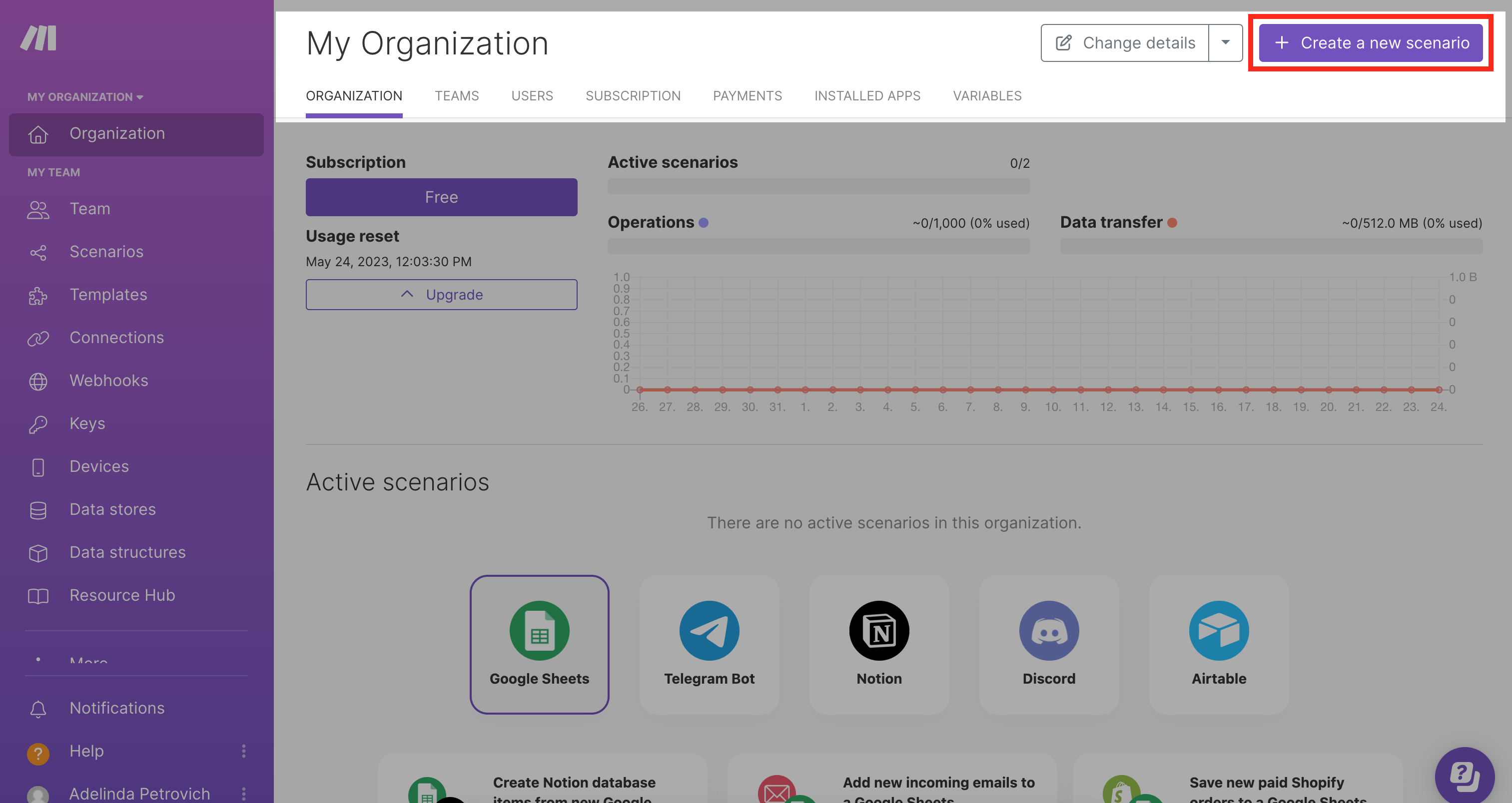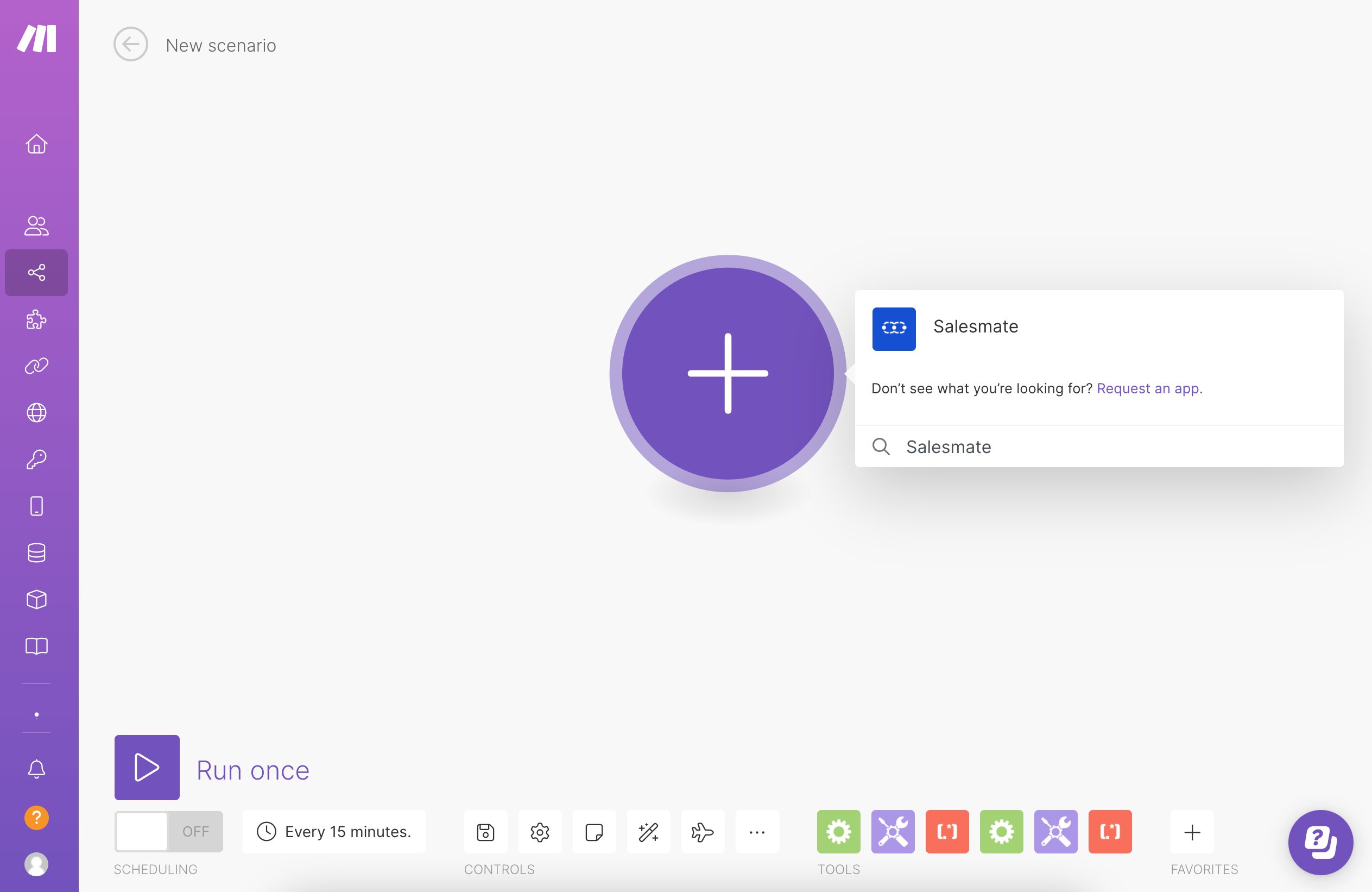 Select the module that you would like to return the information about.

For now let us select Get a Deal.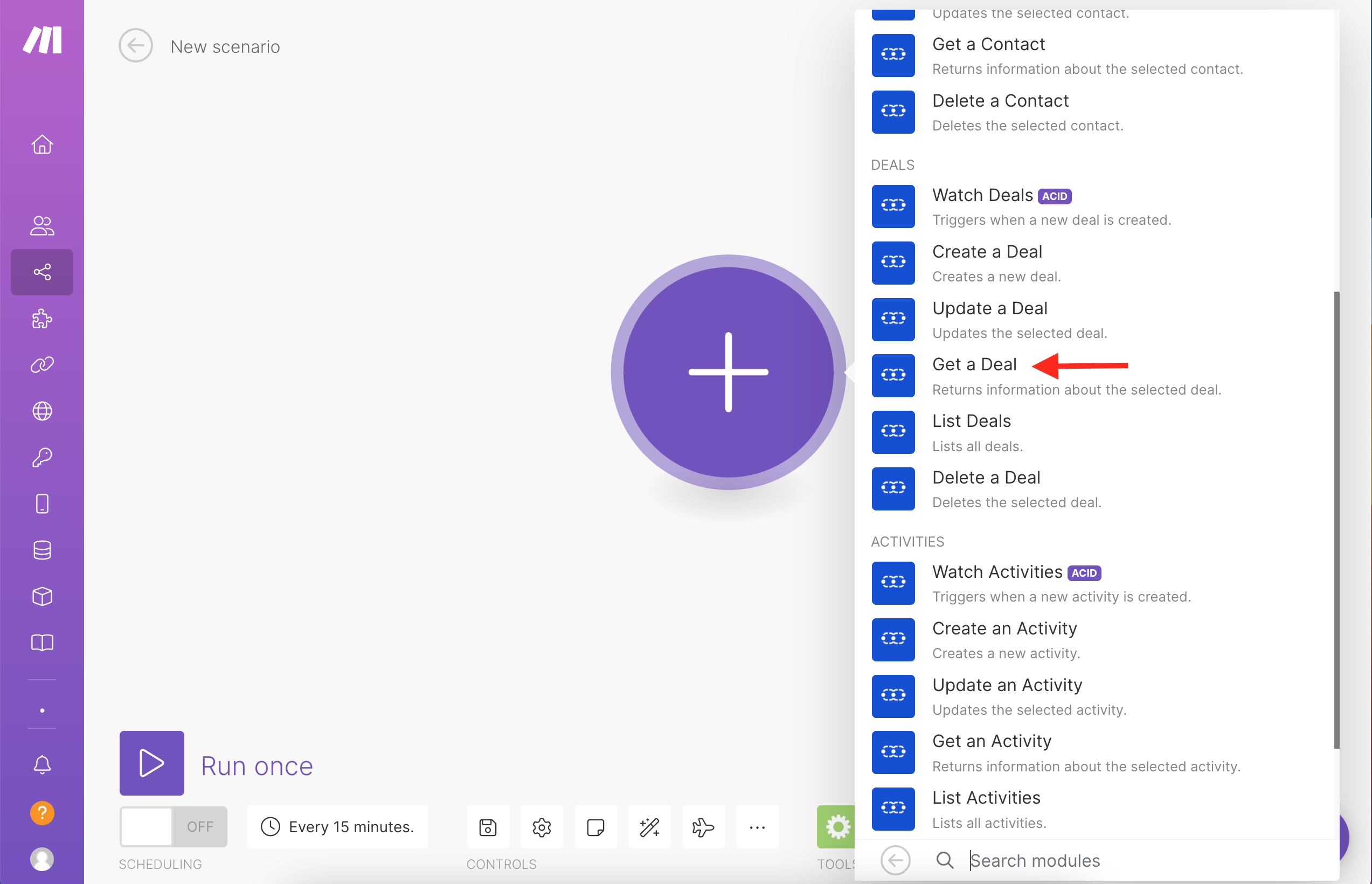 Click on Create a Connection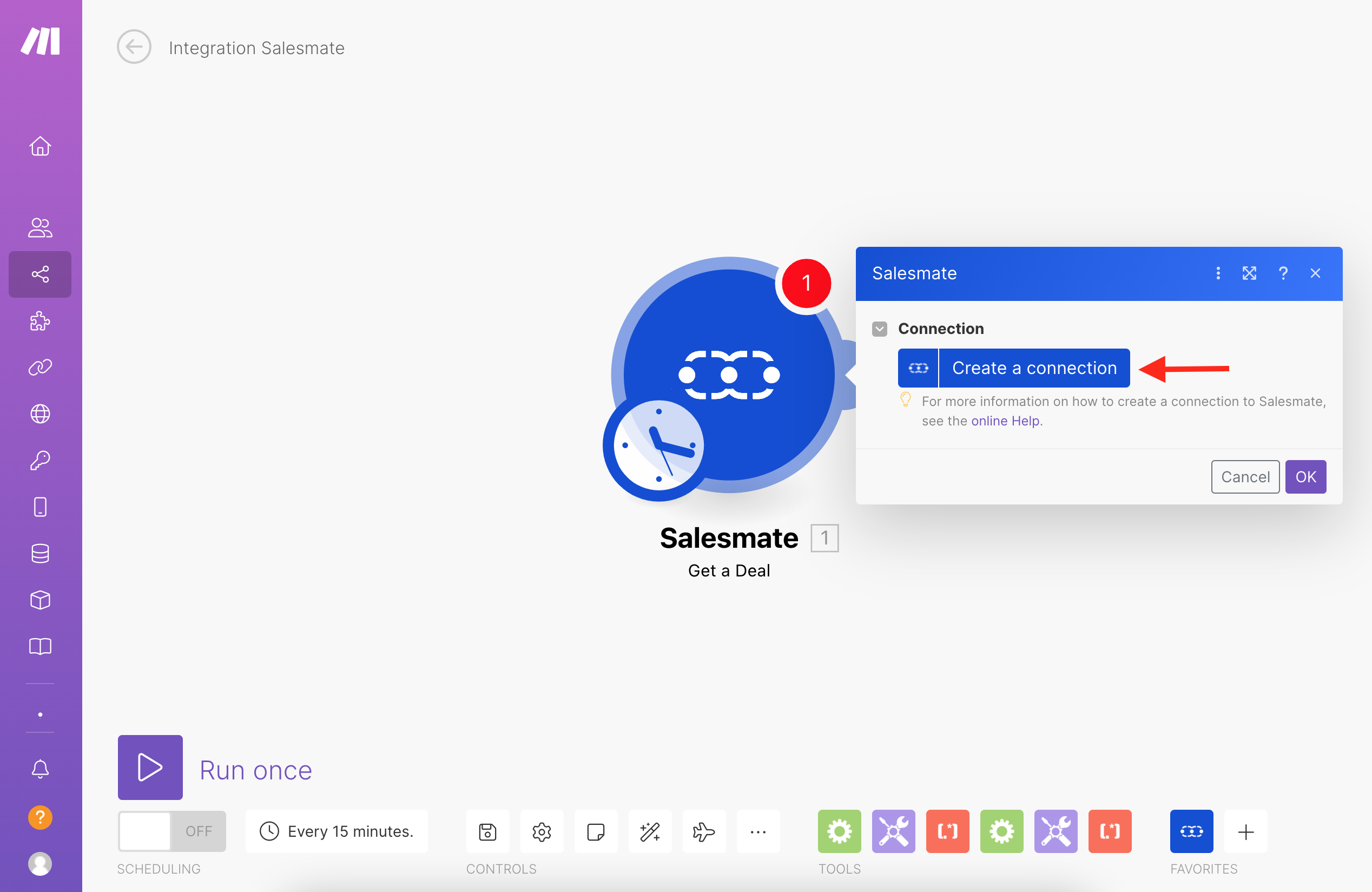 Enter the Session Token and Linkname.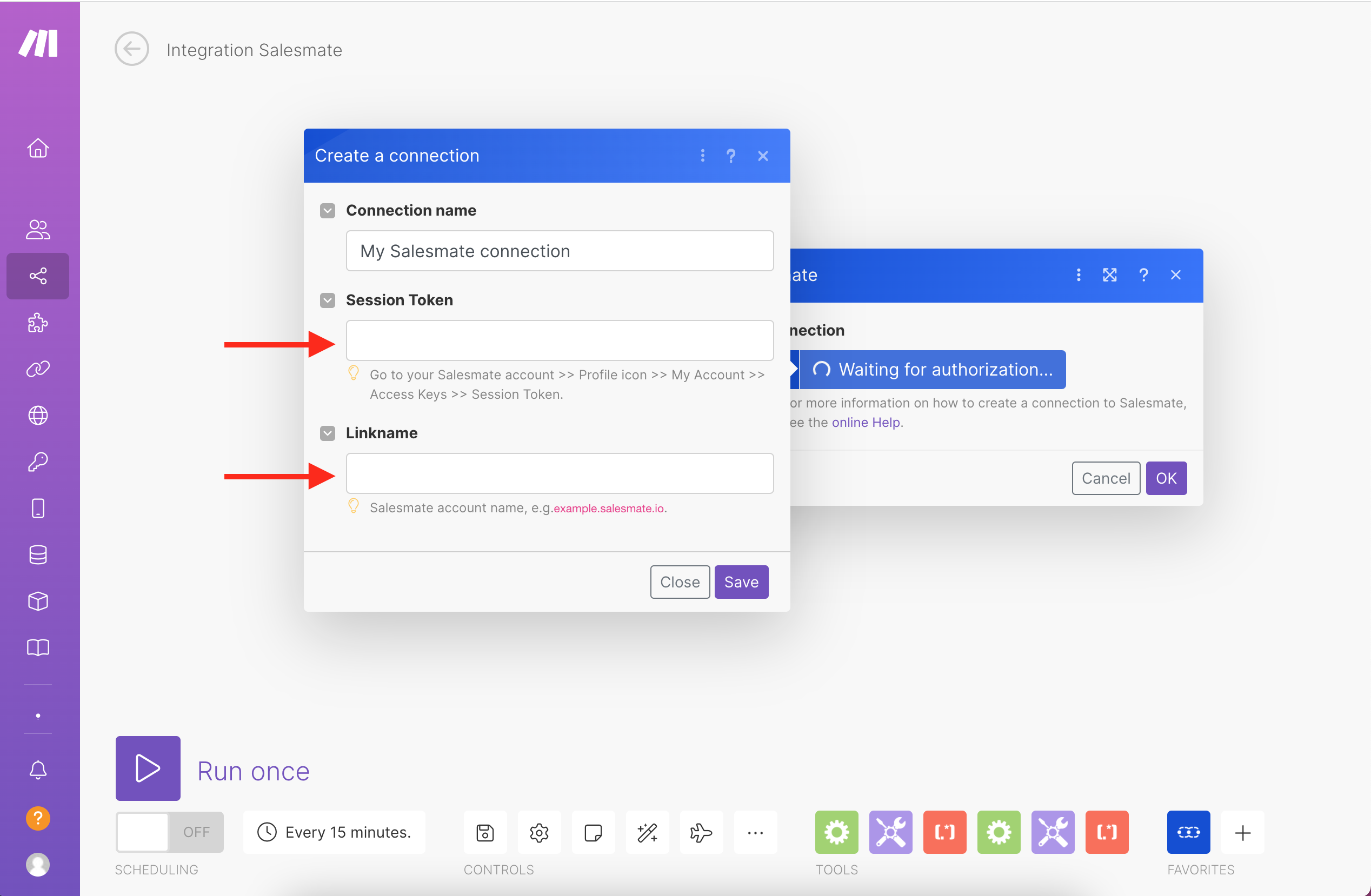 Once done, click on Save.
Now enter the Deal Id ( if it is enabled) or just pick the Deal from the dropdown.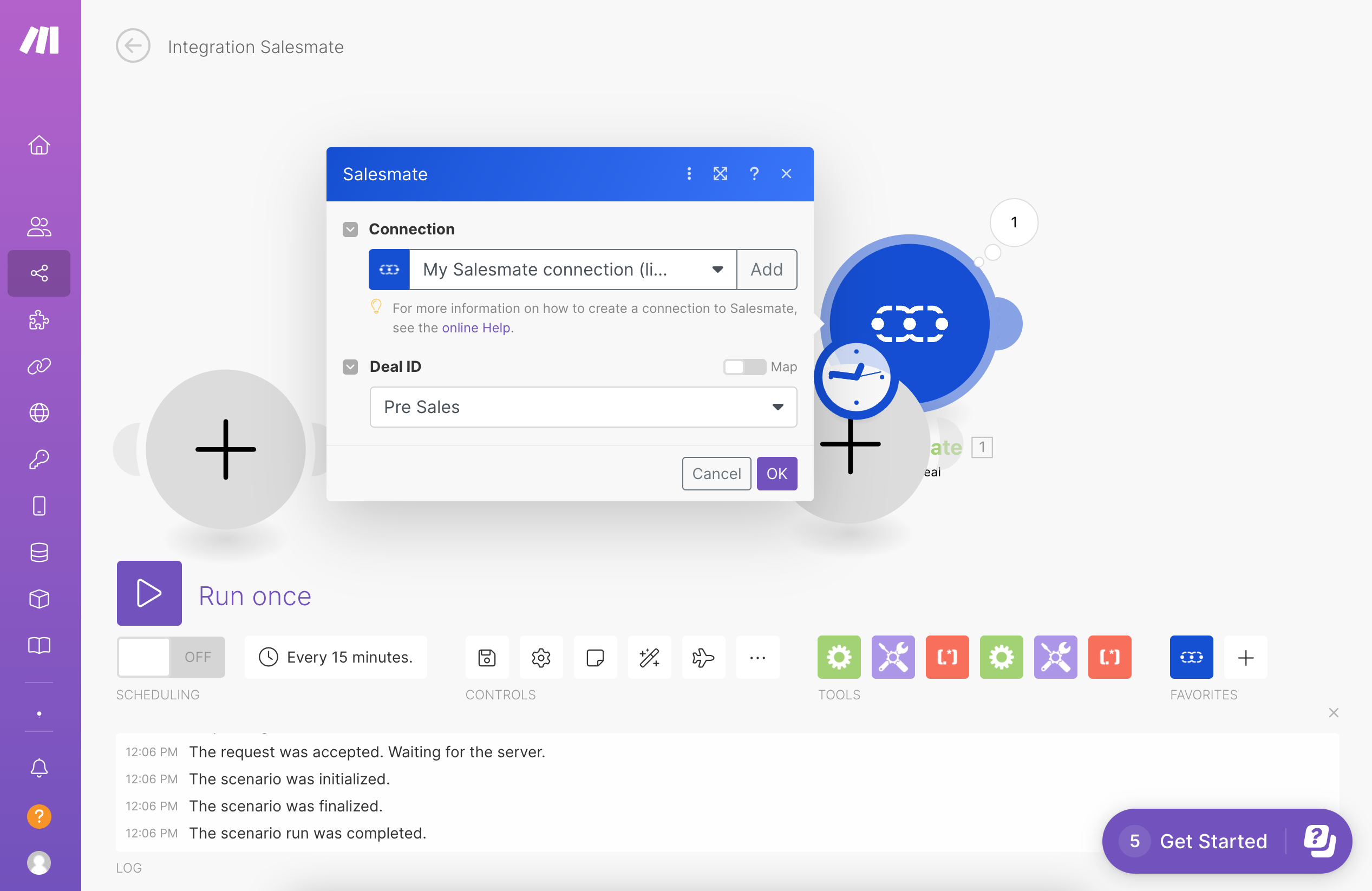 Click OK and run the scenario.