Salesmate can be integrated with Microsoft Teams, which lets you schedule the video meeting Invitations right from within Salesmate. You can send MS Teams invites or allow people to book a call on your calendar with a unique MS Teams link through the meeting scheduler.
How to link MS Teams Account?
To link your MS Teams account, please follow these steps:
Connect your Microsoft account from the below steps

Navigate to the Profile Icon on top right corner.
Click on Go to My Account.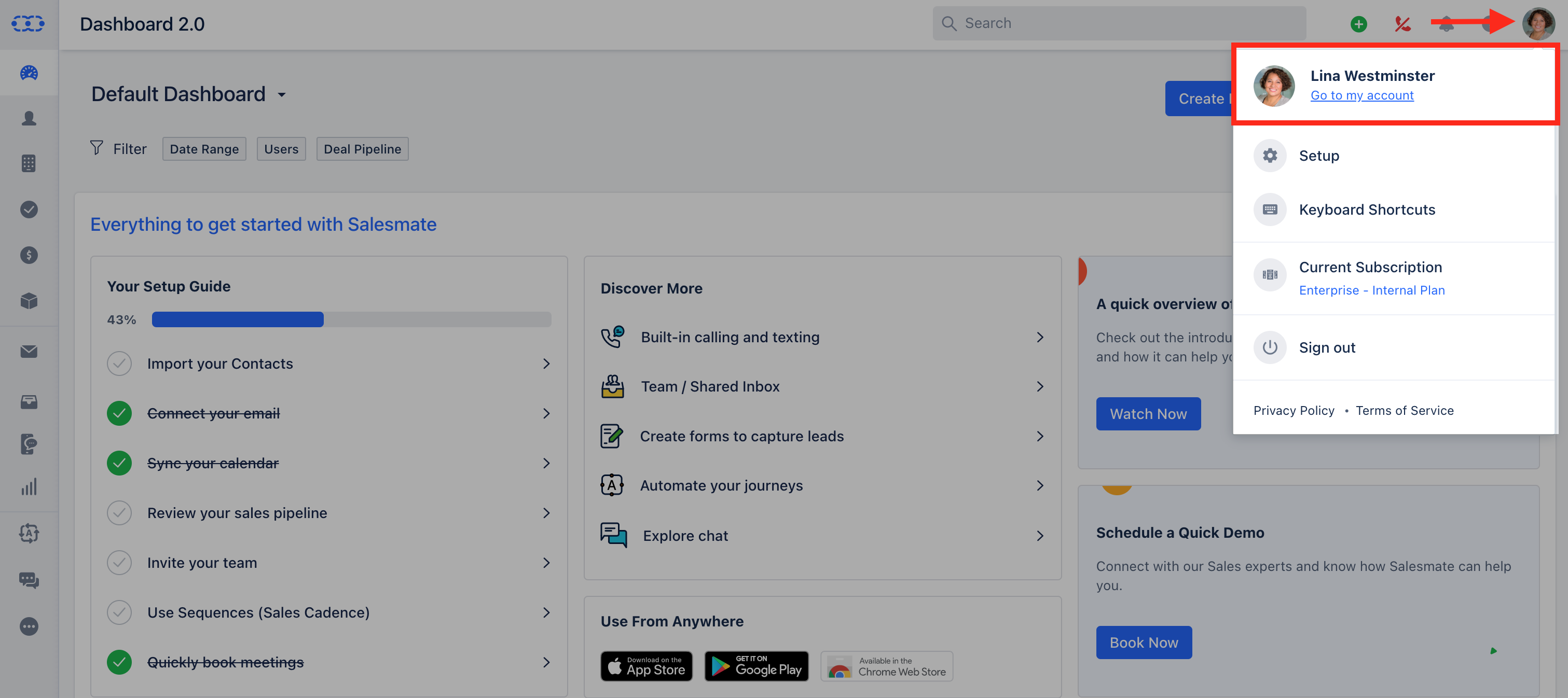 Navigate to Connected Accounts
Here, connect your Microsoft account.

How to add MS Teams meeting details to your activities?
Once you have successfully linked your MS Teams account, you can add its meeting details inside activities. While creating an activity, you can choose the MS Teams option from your video conferencing tools.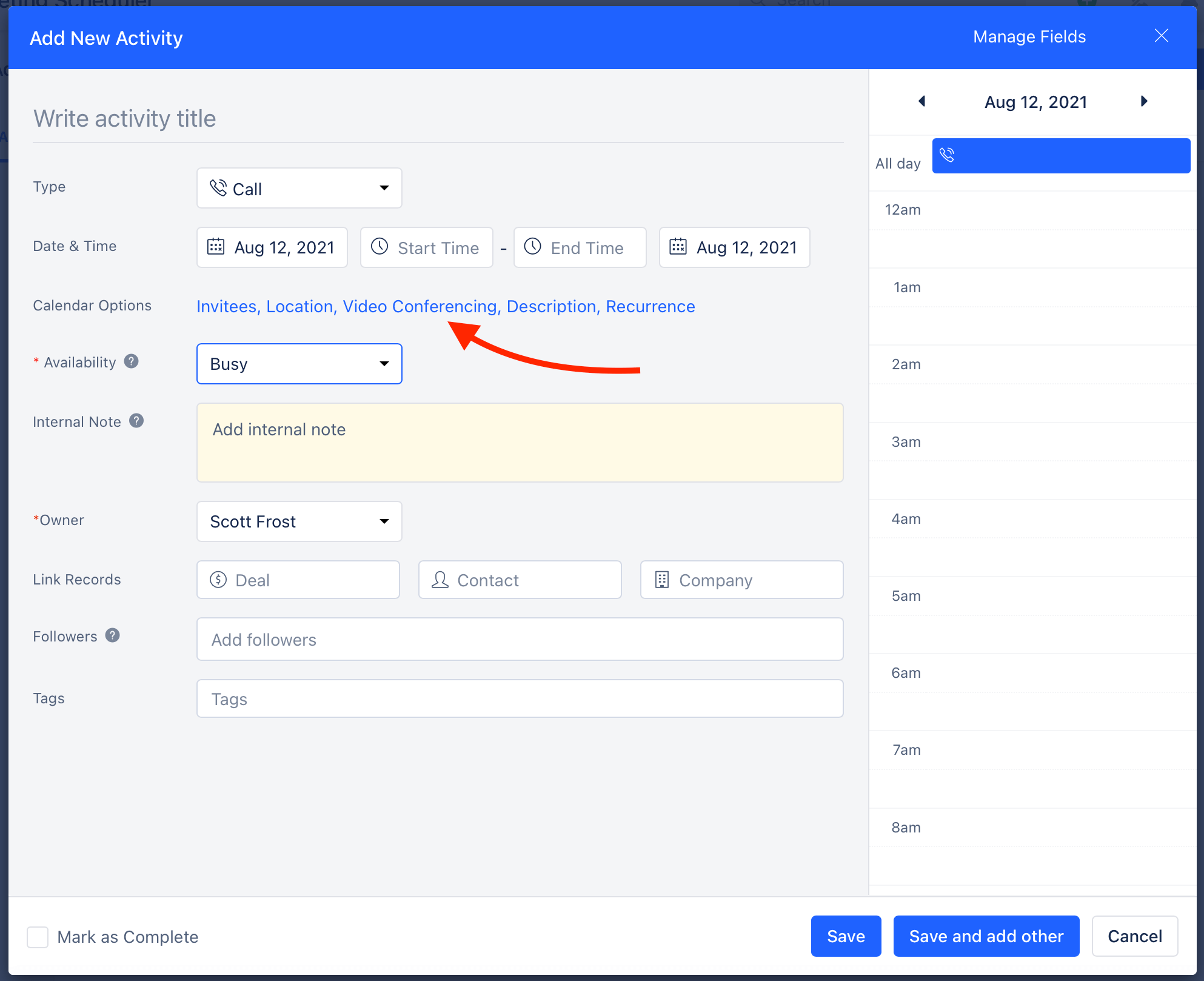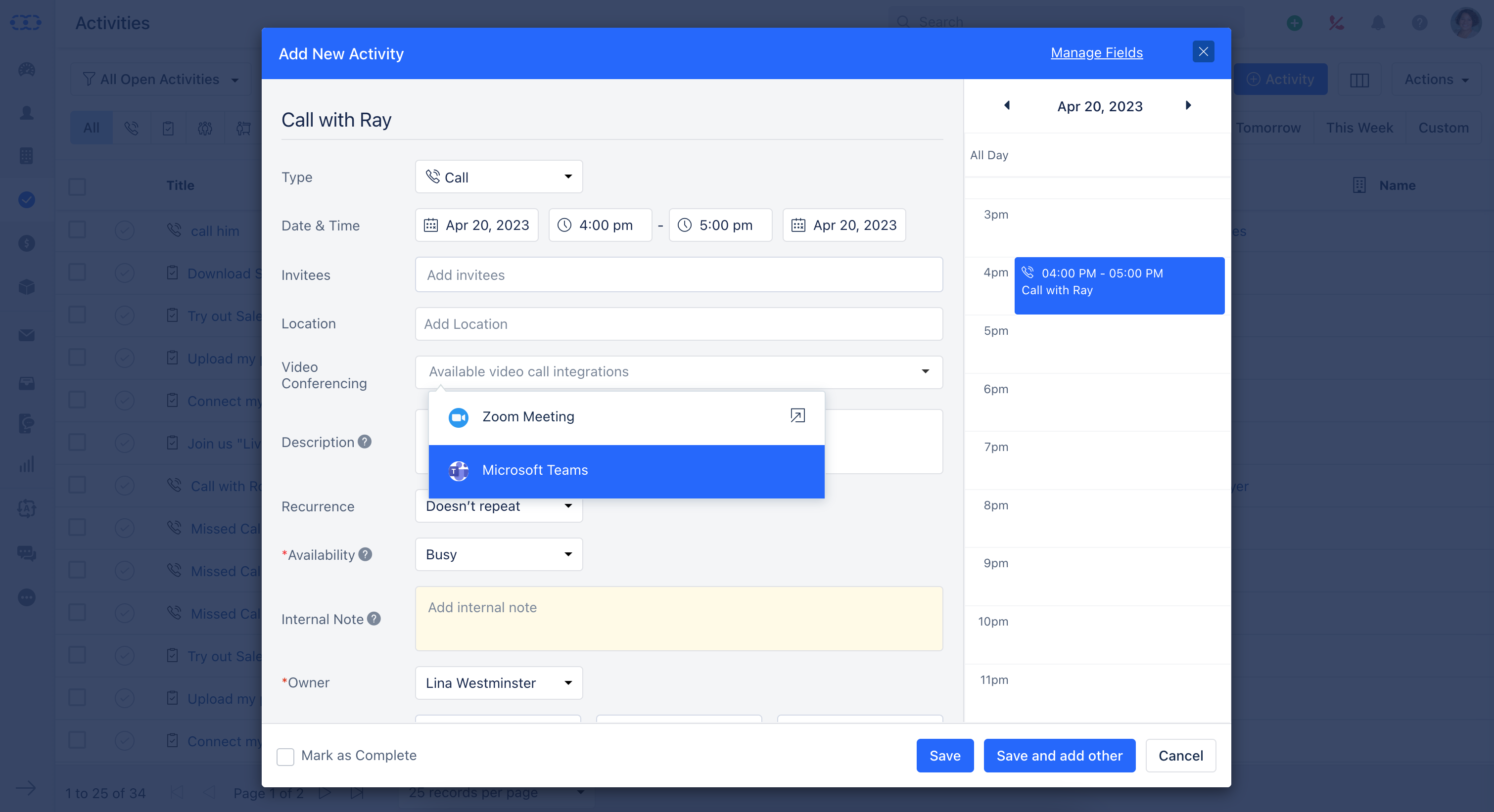 The system will generate unique MS Teams meeting info and add it to the activity details shared with meeting guests (invitees) over the calendar invite.
How to join scheduled MS Teams Calls?
While visiting a contact or deals detail page or the activity page, you can see the "Join Teams Meeting" button for the scheduled activities with MS Teams meeting information. With this, you can view the current context of the call and view all related details before jumping on a call with a single click.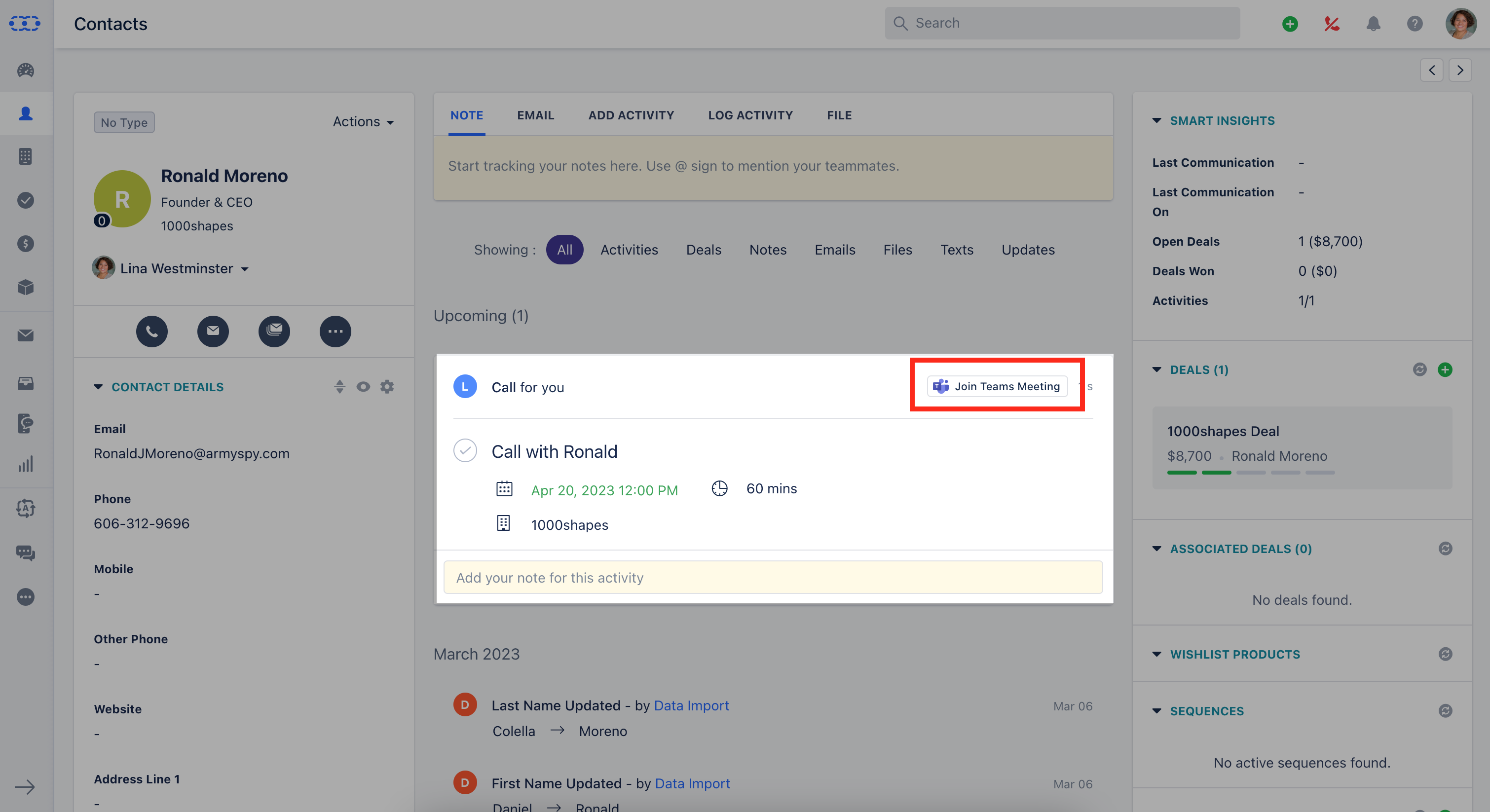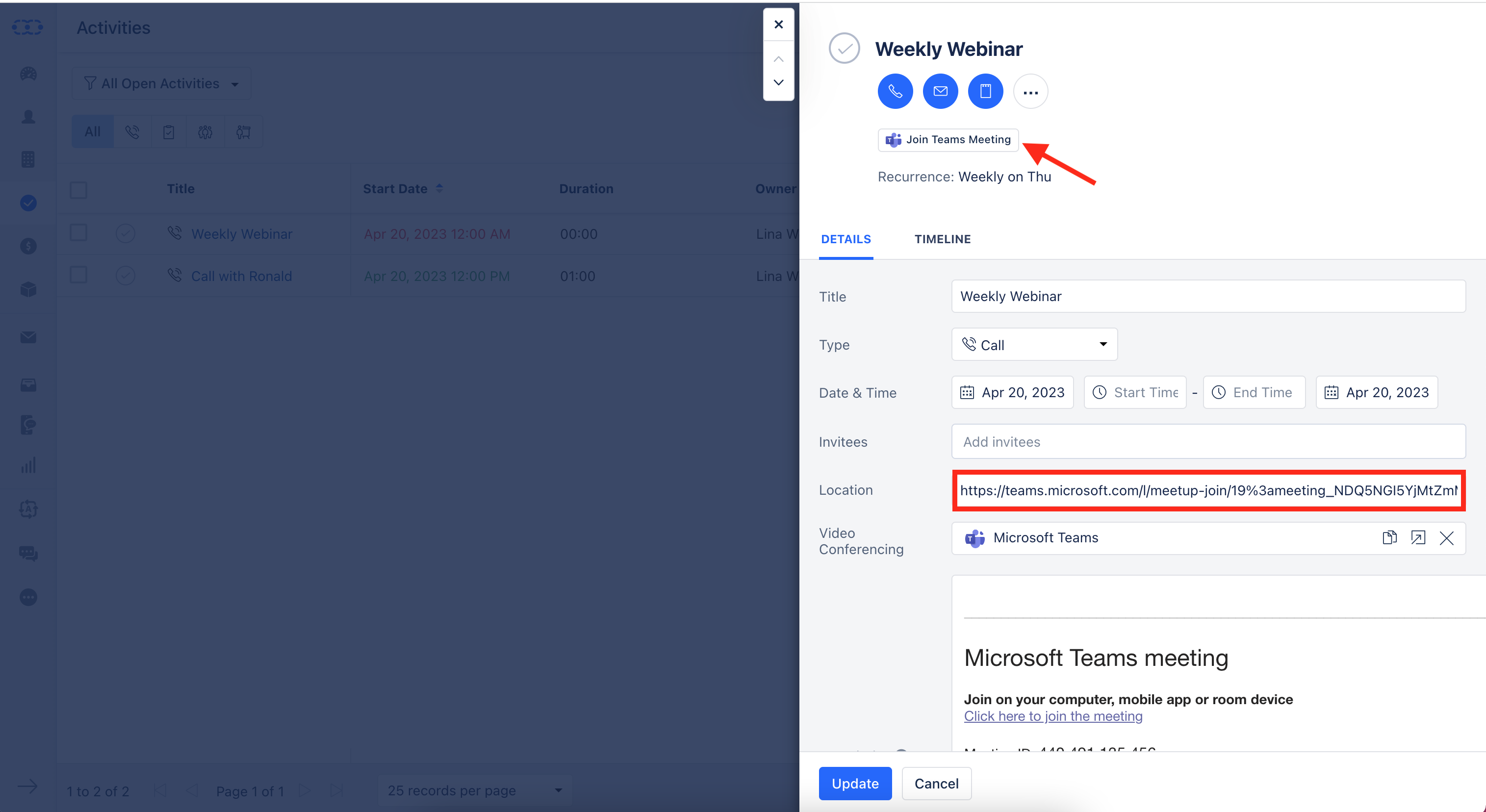 How to choose MS Teams for your meeting scheduler?
While creating any meeting scheduler (meeting link), you can choose the MS Teams option from the location options.

Goto Meeting Scheduler menu

Click on any already configured meeting link or create a new one.

Scroll down to the location field and choose MS Teams from the available options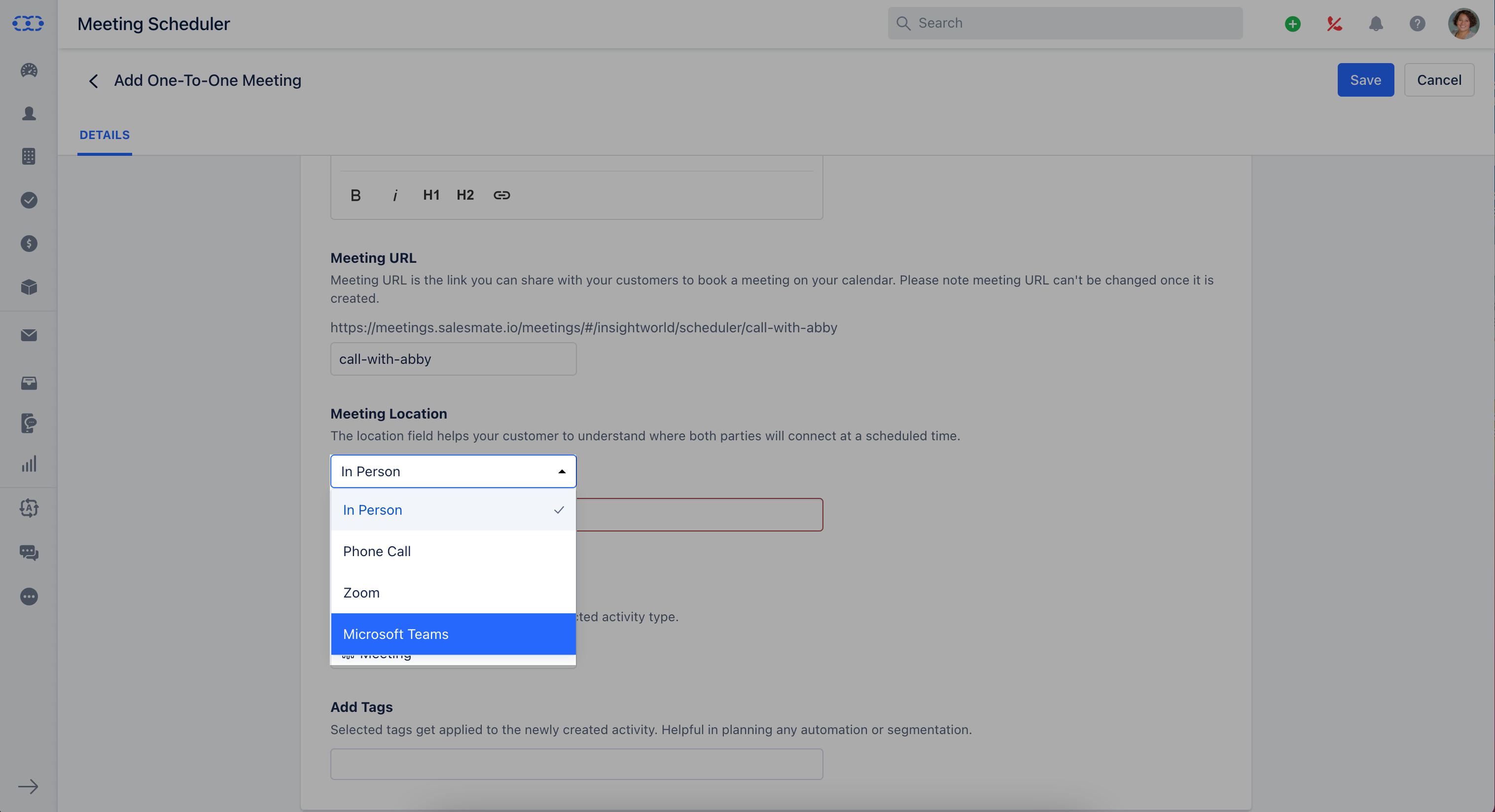 Once the call is booked using the scheduler the contact will get the MS Teams meeting details shared with him over the calendar invite.
How to remove MS Teams account from Salesmate?
You can't remove the MS Teams account. If you change your Calendar account from Microsoft to something else then Microsoft Teams will auto disappear.