With the help of HubSpot OperationsHub Data Sync, now you can have a real-time sync for Salesmate contacts and companies with various cloud apps.
Let's take an example by syncing your Google contacts with Salesmate.
Prerequisite:
HubSpot OperationsHub subscription

Connect the Salesmate app to OperationsHub
Connect the Google Contacts app to OperationsHub
Use the HubSpot Marketplace to view the popular apps connected with HubSpot.
OperationsHub allows you two-way sync with the connected apps.

In order to sync Salesmate with other apps, two data sync connections are required on OperationsHub

One with Salesmate and HubSpot

Another with Other Apps (Google Contacts) and HubSpot
Installing Apps:
Install the Salesmate app and Google Contacts from the HubSpot Marketplace, refer to the below setup Guide.
Once the app is installed, it will prompt you to set up the Sync.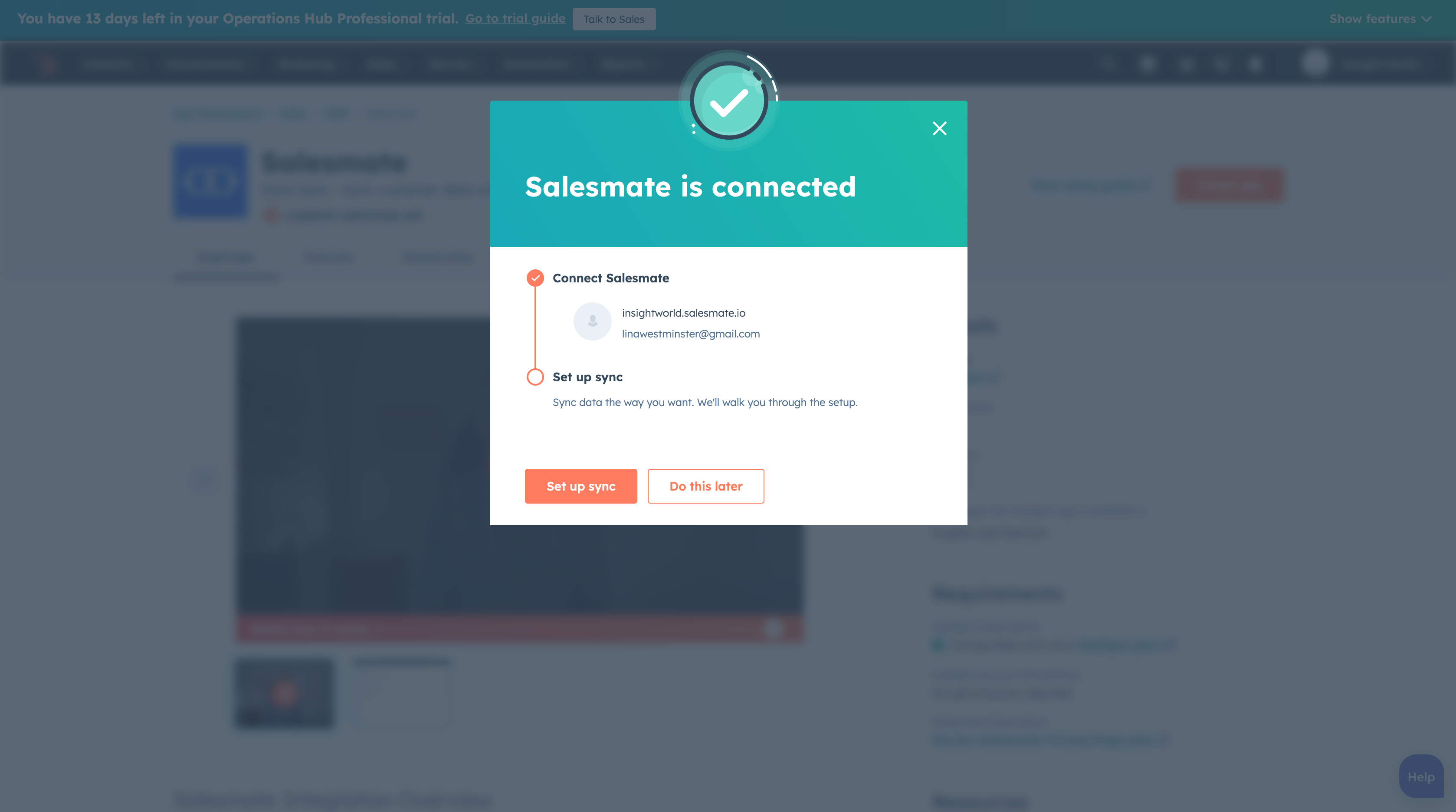 You can select the Contacts or Companies to sync with the OperationsSub.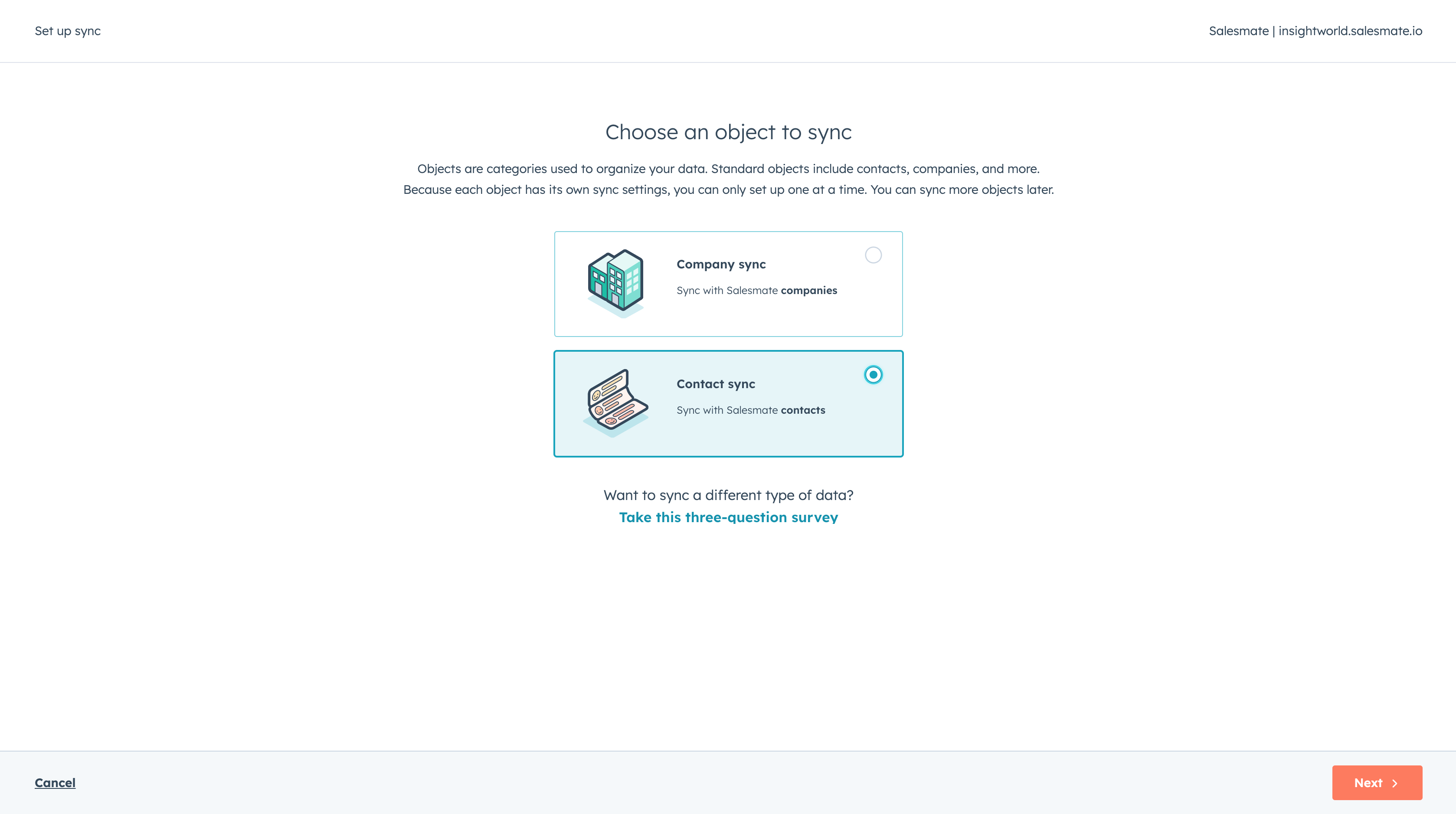 Setting Up the Sync:
On the next page, set up the configuration for the sync with Salesmate and HubSpot.
You can select All Contacts to sync
Use filters to sync only the data you want.
You can create filters for any Salesmate field or HubSpot list.
Select the type of sync "One-way" or "Two-way".
Duplicate checks can be managed by Email Addresses.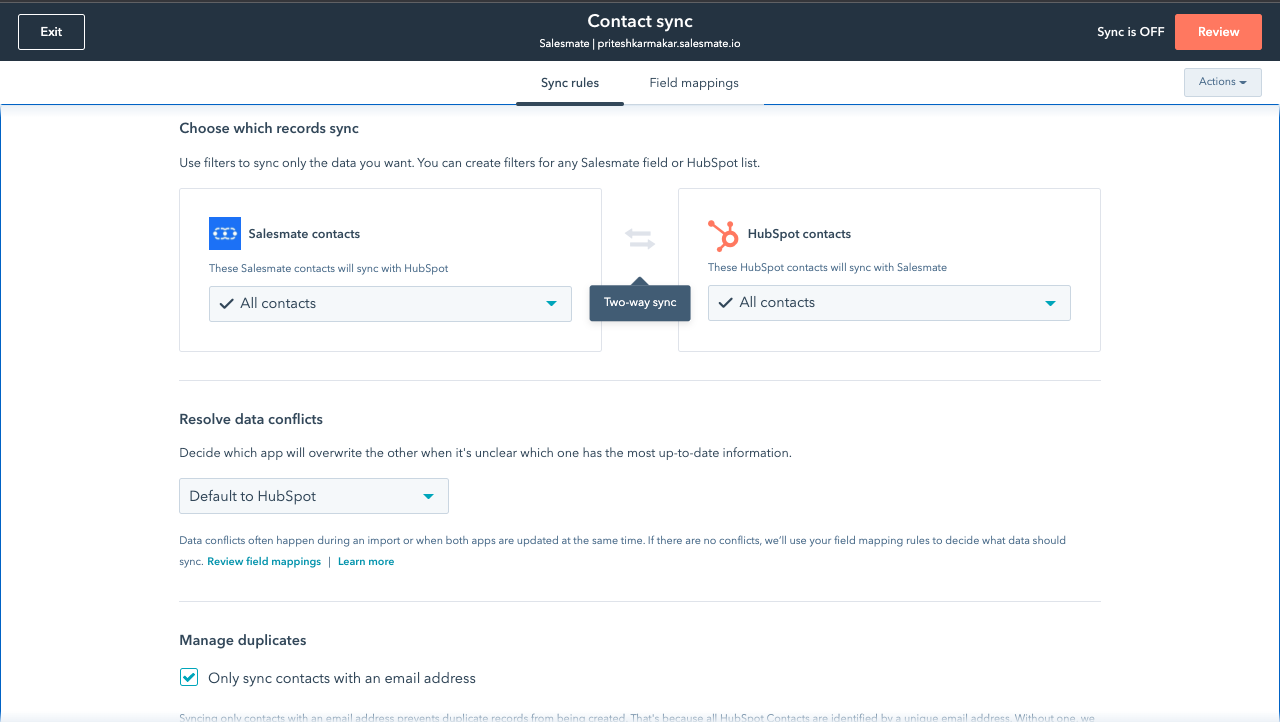 Field Mapping:
By default, the field mapping is automatically associated.
To verify the field mapping, you can review it from "Field Mapping".
Here, you have the option to add new mappings as well.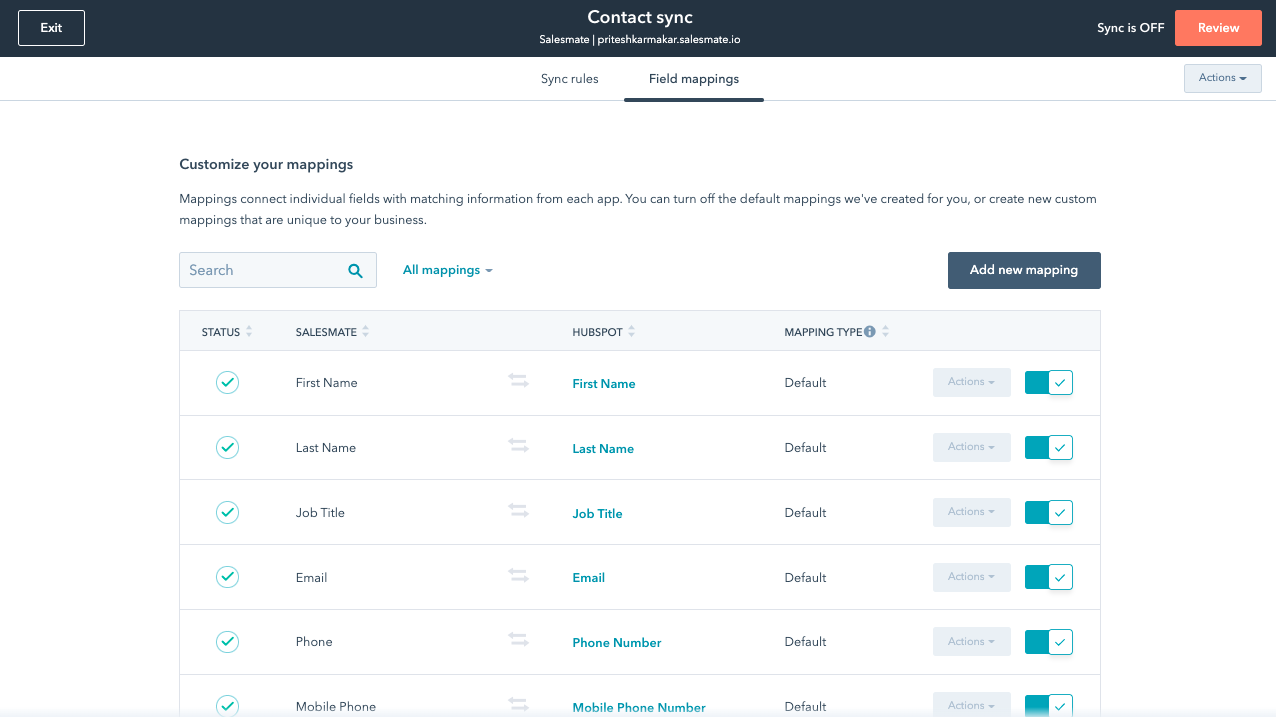 Review and Start Sync:
Once the field mapping is configured and verified, click on the Review button to verify the data sync and then start the sync between Salesmate and HubSpot.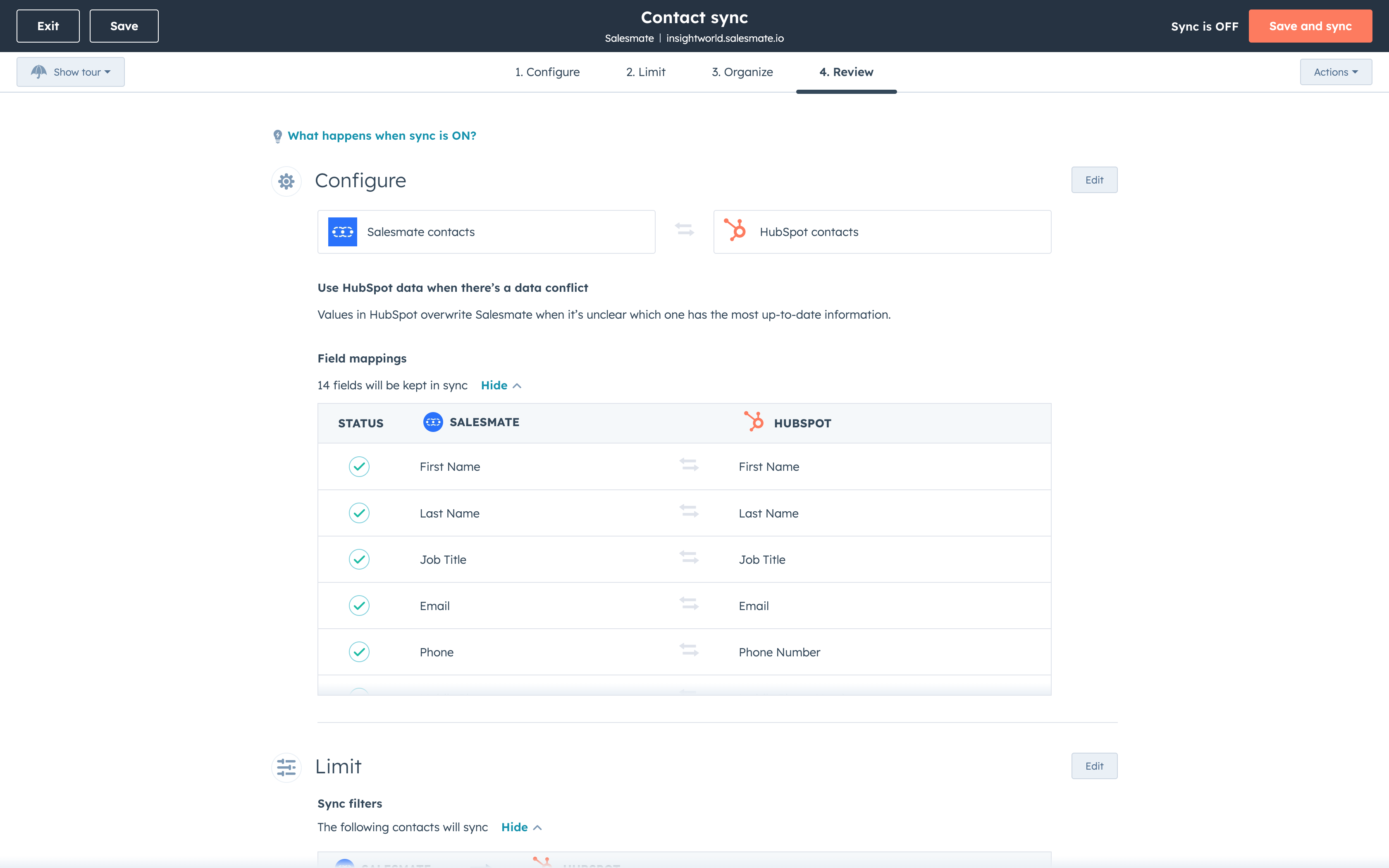 Now, follow the same steps for Google Contact sync with HubSpot Contacts.
This will sync the Google Contacts with HubSpot

Then HubSpot contacts will be synced with Salesmate

This process would follow vice versa.