Once you have established the BigCommerce connection in Salesmate, you can map the Contact fields.
Note: All contacts created via BigCommerce connection will have the tag 'SM-BC' by default.
To start the Contact field mapping, the system will ask you to assign the default contact owner and if you want to add the contact to a particular List.
Assign Owner: Select the default owner to whom all the contacts synced from BigCommerce will be assigned
By default, the user setting up the BigCommerce Integration would be selected as User and this can be changed as per the requirement.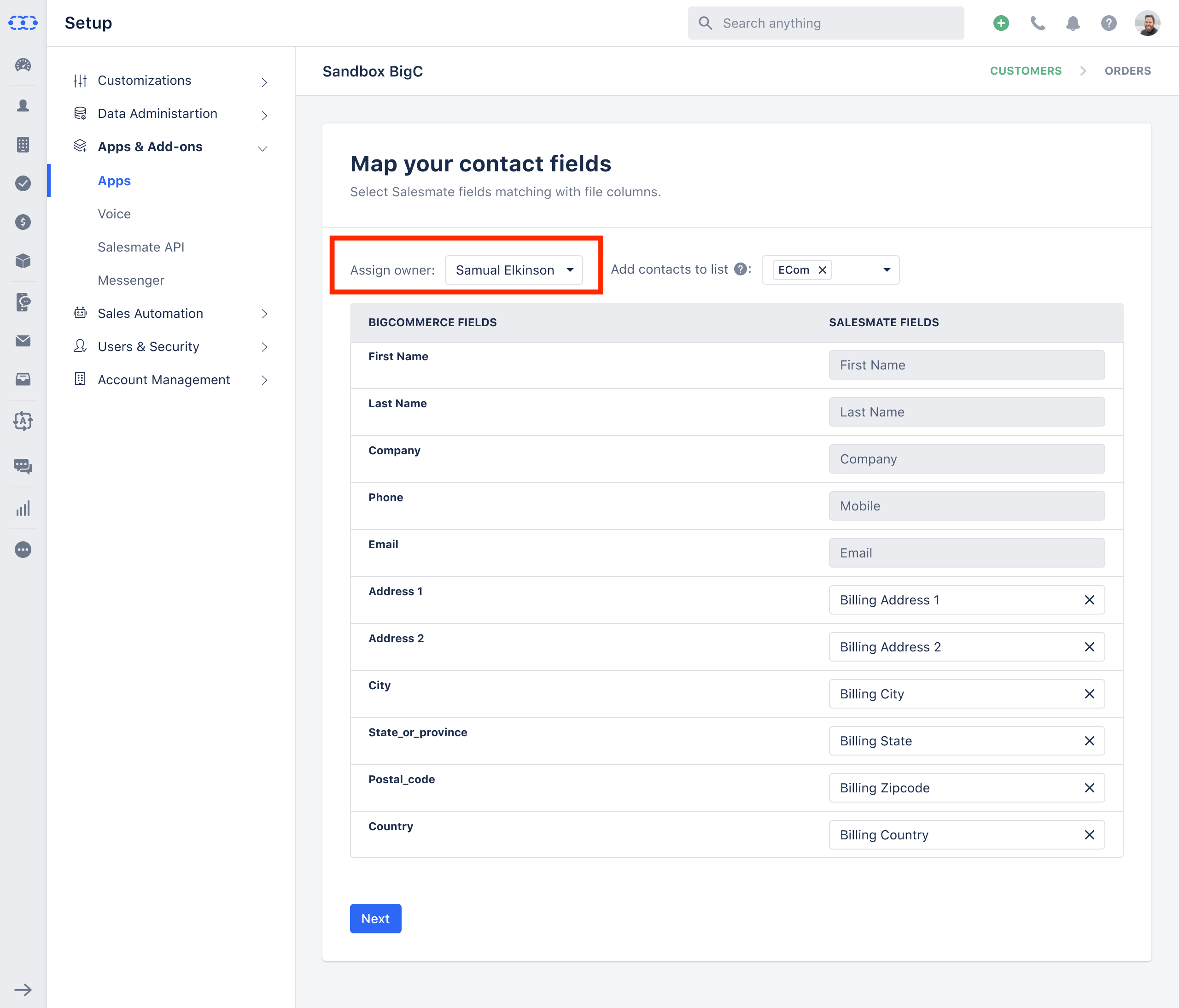 Add Contacts to Lists: Choose one or more lists to which contacts should be added, that are created via BigCommerce.
You can also Create a New List from the drop-down if you wish to add these contacts to a new list.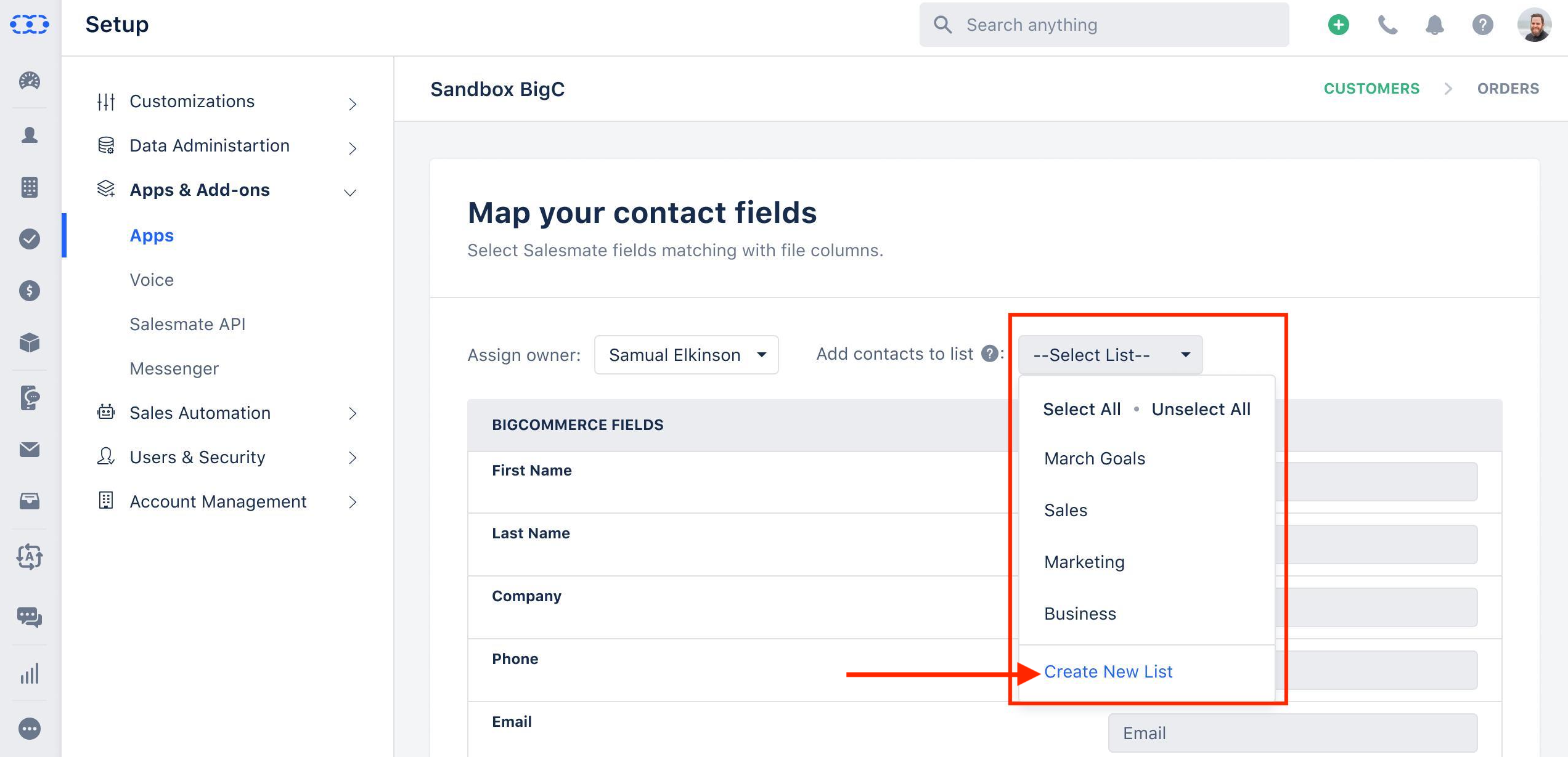 Field Mapping: Now, you can set the mapping between BigCommerce Customer fields and Salesmate Contact fields.
On the left-hand side, you can view the BigCommerce customer fields.
On the right-hand side, you can view the Salesmate Contact Fields.
By default below fields will be Auto mapped with each other and cannot be changed.

First Name
Last Name
Company
Mobile
Email

By default, the address details of BigCommerce will be mapped with Billing Details in Salesmate, where users can make changes to these mappings if needed.
Once the Mapping is completed, click on the Next button and it will redirect you to map BigCommerce Order Details.