While trying to connect BigCommerce with Salesmate, it is necessary to be aware of the status of the sync for the customers and the orders that are imported within the platform. Let's now understand how you can go about checking for the same.
Navigate to the Profile Icon
Click on Setup.
Head over to Apps and Ad-on
Click on Apps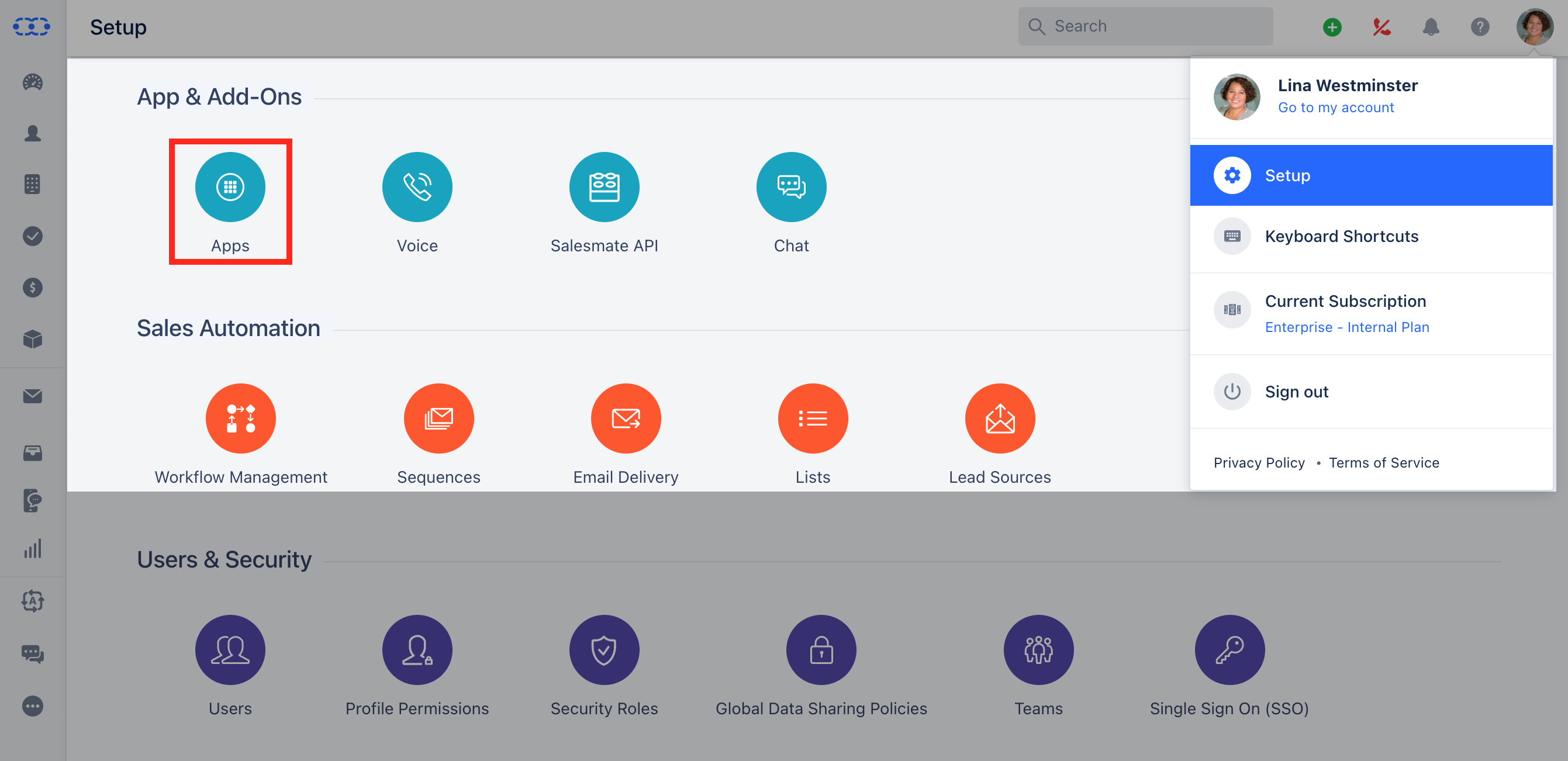 Go to BigCommerce and click on Configure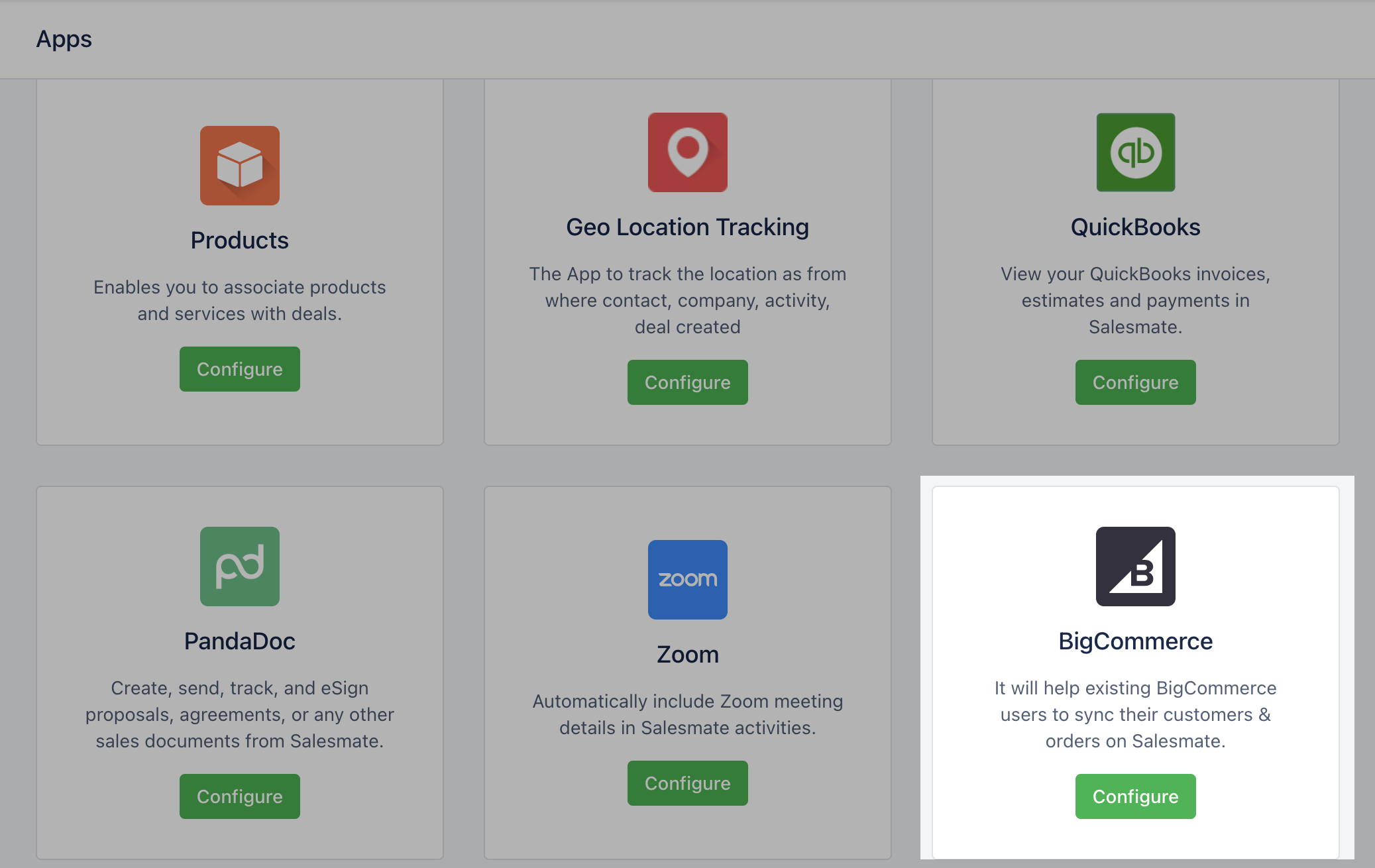 Here you will be able to find the list of stores and the status of sync for each of them

You will be able to identify four status, namely -

Connected - Sync is intact.
Failed - Connection is broken.
Setup required - When a user has not finished mapping the fields.
Import in progress - When the import has been started for the first time.
Note: In case a user within the system has already started with the sync, you would not be able to import the records as an import is already in process.
You can further click on a specific store and check for the customers and orders imported

The option to view the order within the platform would be greyed out if a stage was not found against a stage in BigCommerce.

The option to view a customer within Salesmate would be greyed out if the mobile or the email field is moved to the inactive tab prior to import.
Once the import has been completed successfully, the user would be able to get a notification for the same.

Note: Make sure that you have enabled the product module first before configuring BigCommerce as the integration requires the product module to be enabled.