BigCommerce is a premium hosted eCommerce system that enables business owners to create an online store, modify it to their desire, and sell an unlimited amount of digital, physical, or service-based products.
This integration will allow existing BigCommerce customers and orders to be synced with Salesmate CRM. They can utilize Salesmate CRM to carry out a variety of marketing initiatives.
Note: Only the users with Admin profiles can configure this integration.
How to Install and configure the BigCommerce Integration?
Navigate to the

Profile icon

on the top right corner

Click on Setup
Head over to App & Add-Ons
Click on Apps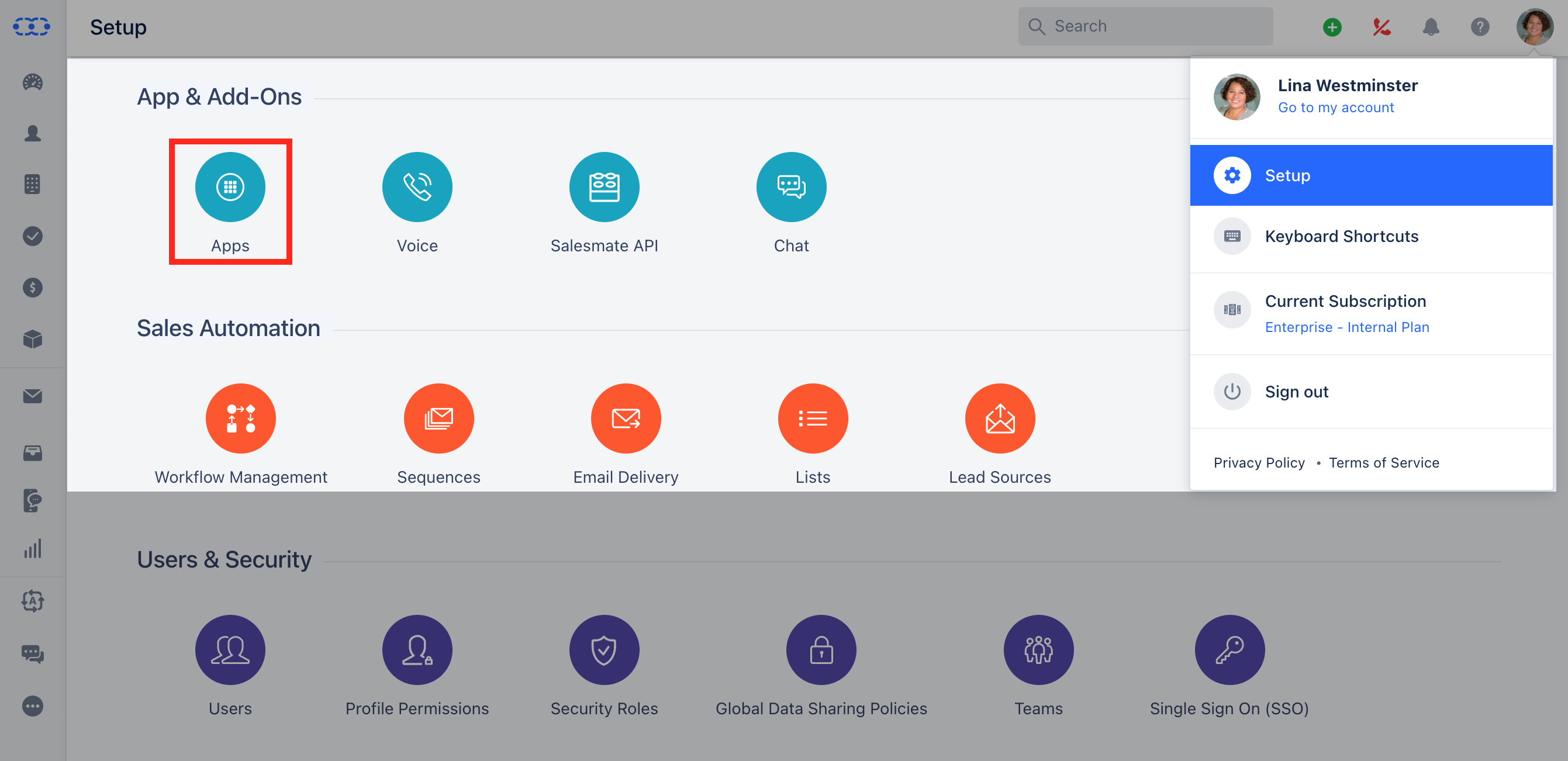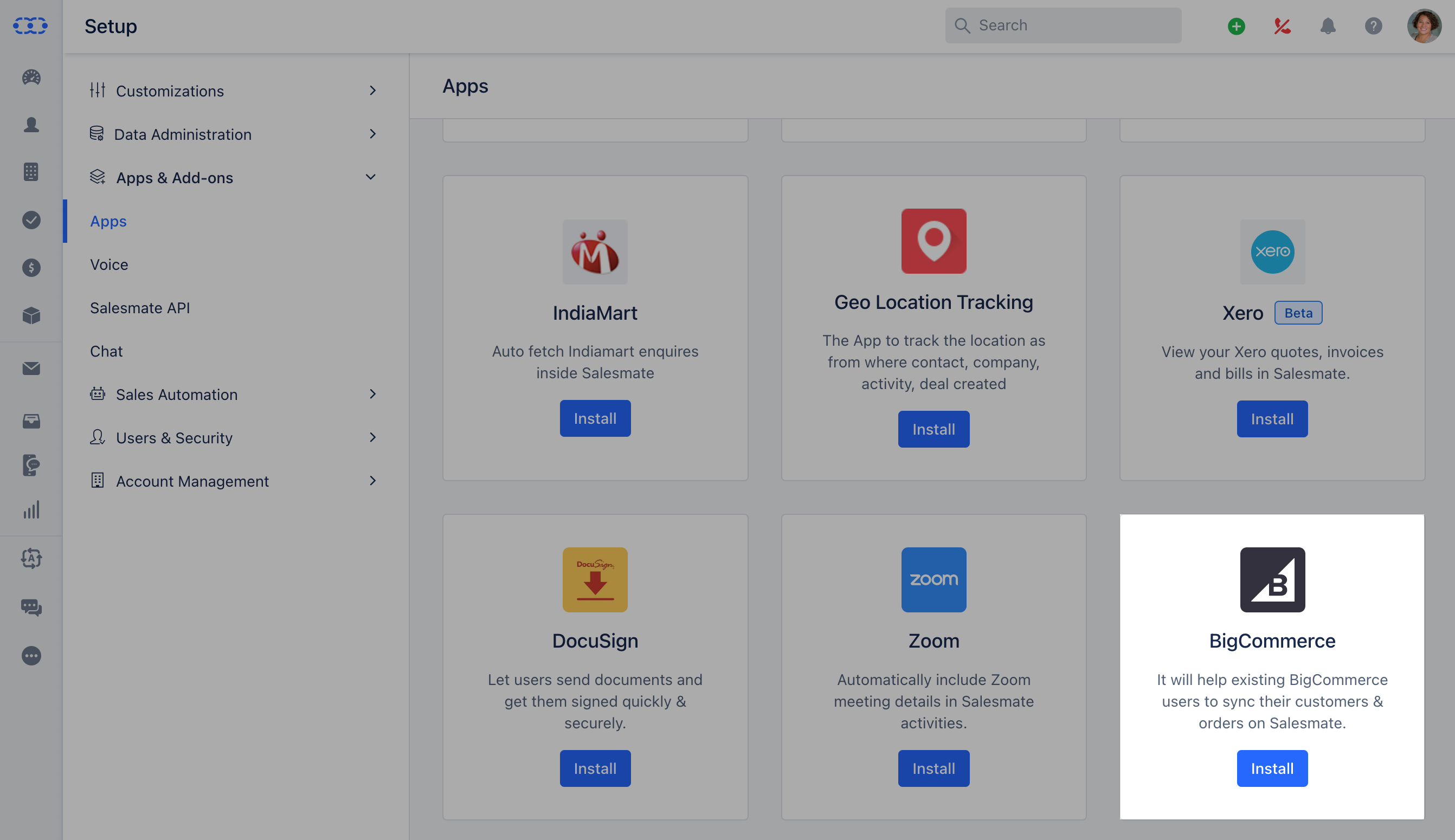 Further, click on Install to navigate to the configuration screen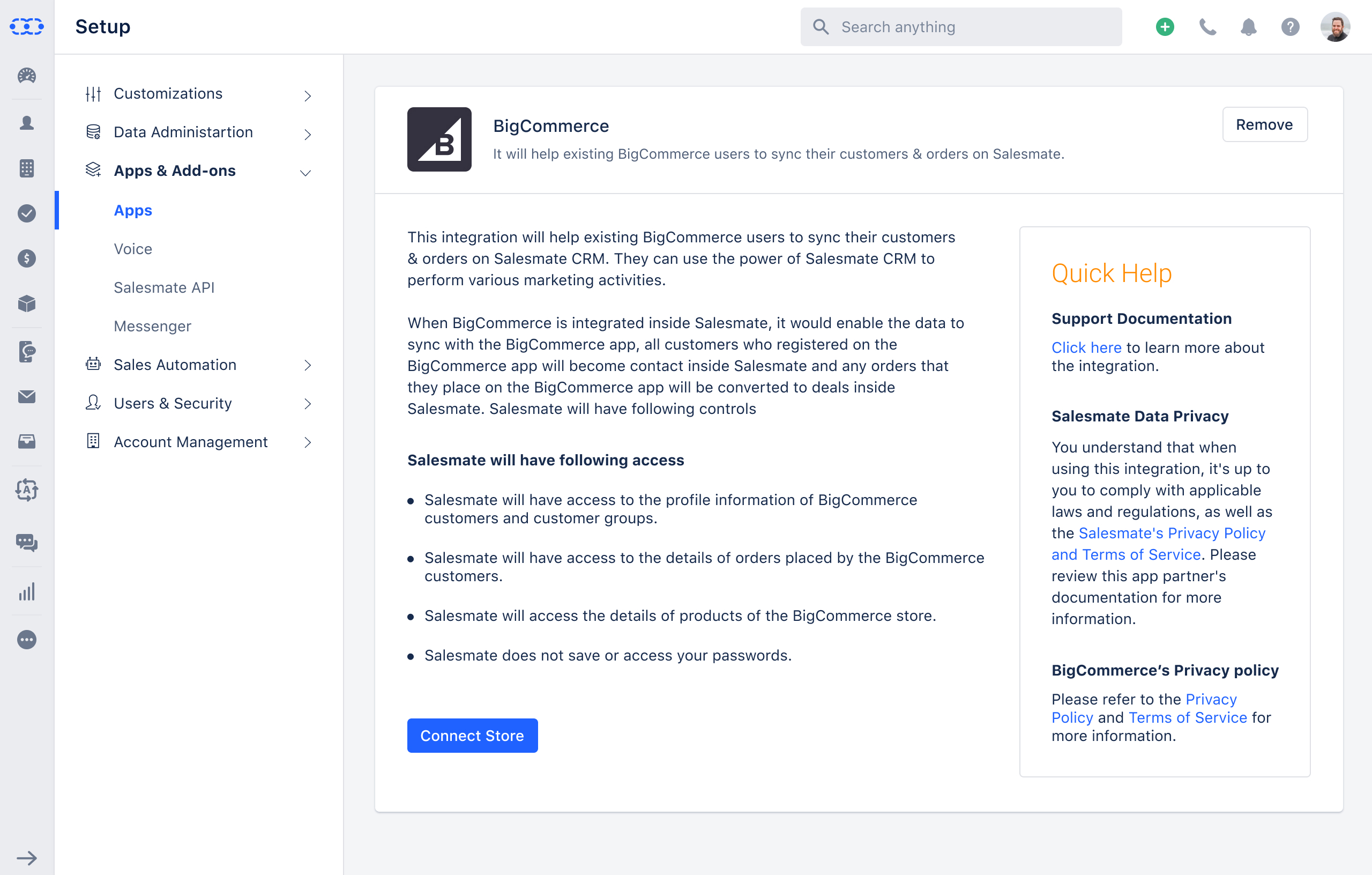 Once you click on Connect Store, you would be redirected to the BigCommerce login screen.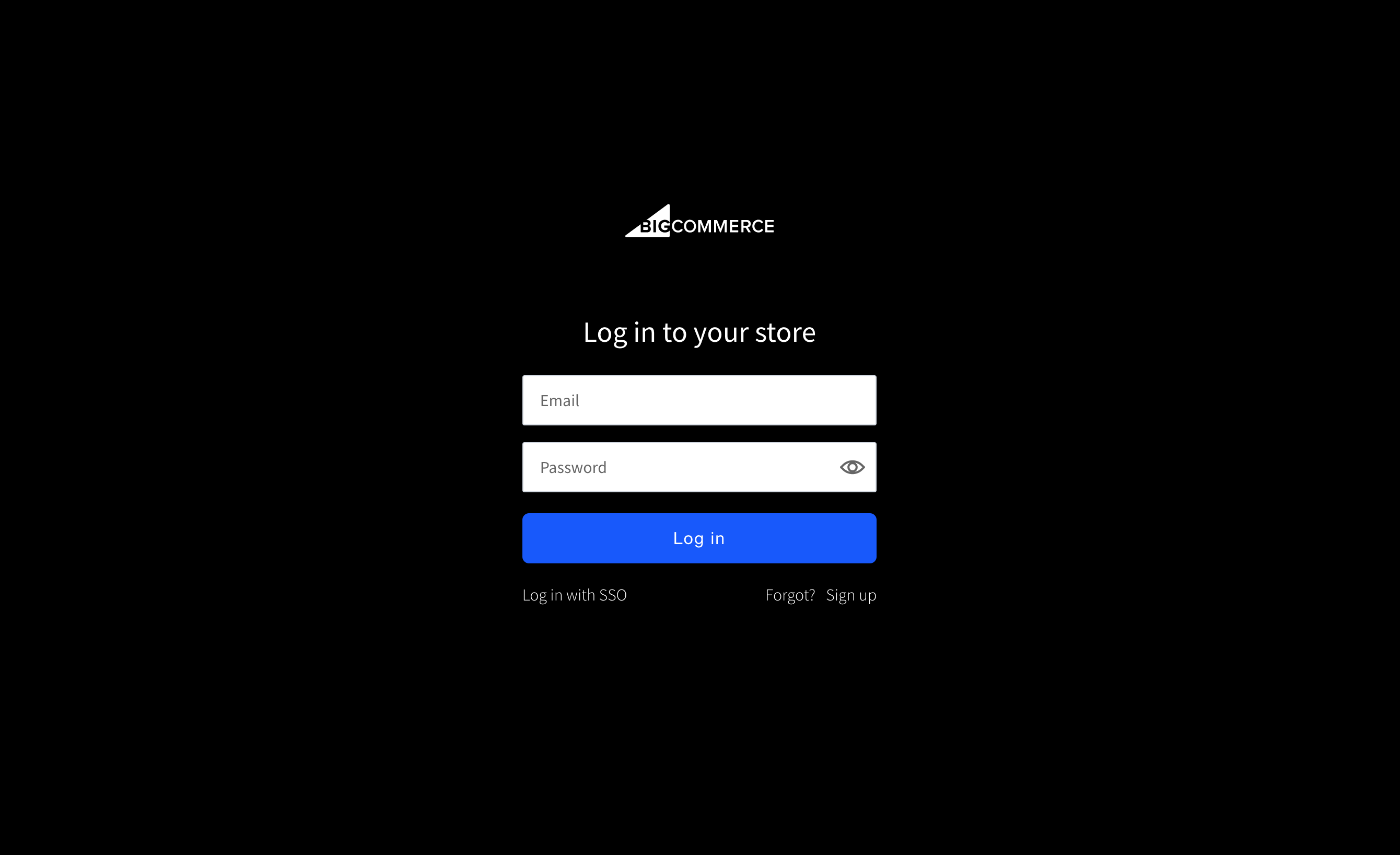 After successfully logging in, you will be redirected to the BigCommerce Marketplace, where you can install the Salesmate application.
Once installed, allow for the required permissions to move to the next page.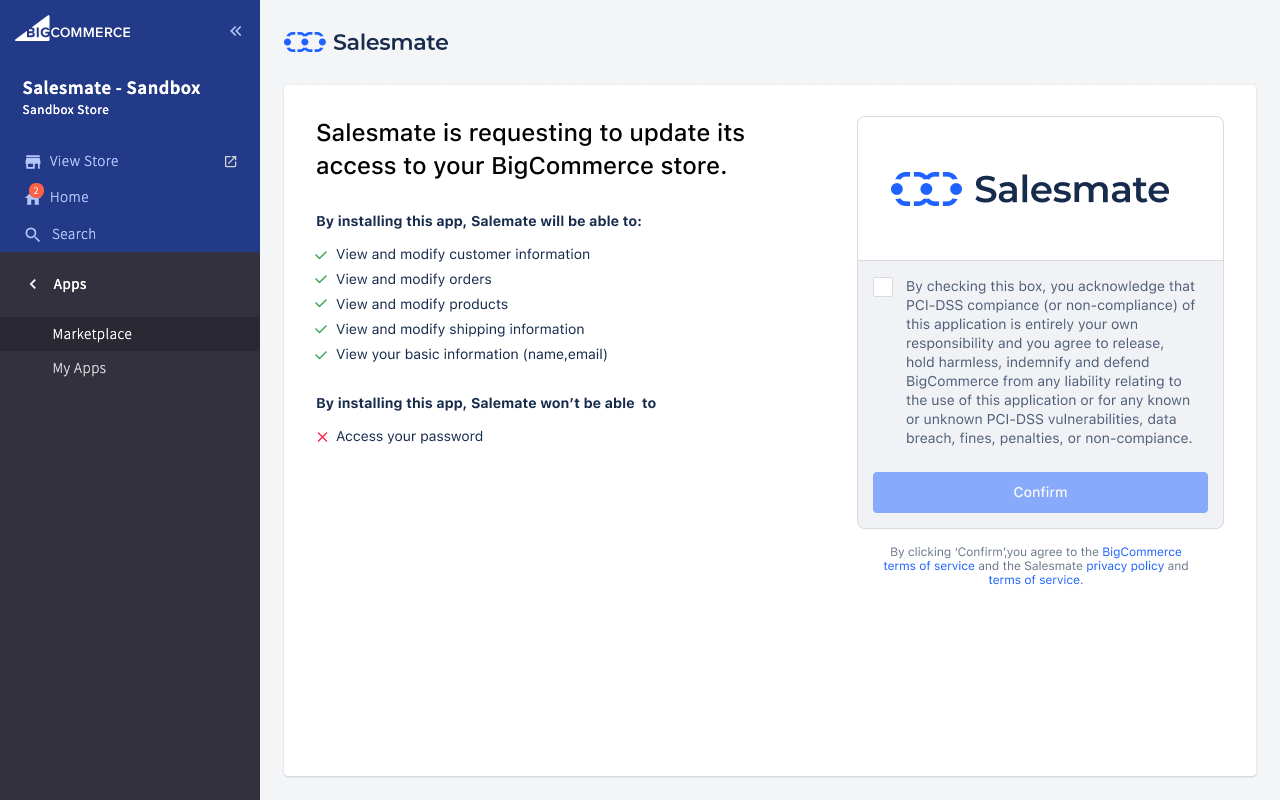 Once you have allowed the required permissions, you will be able to click on connect in order to connect your Salesmate account.

This would redirect you to the Salesmate login page wherein you will be asked to enter your credentials if not already logged in.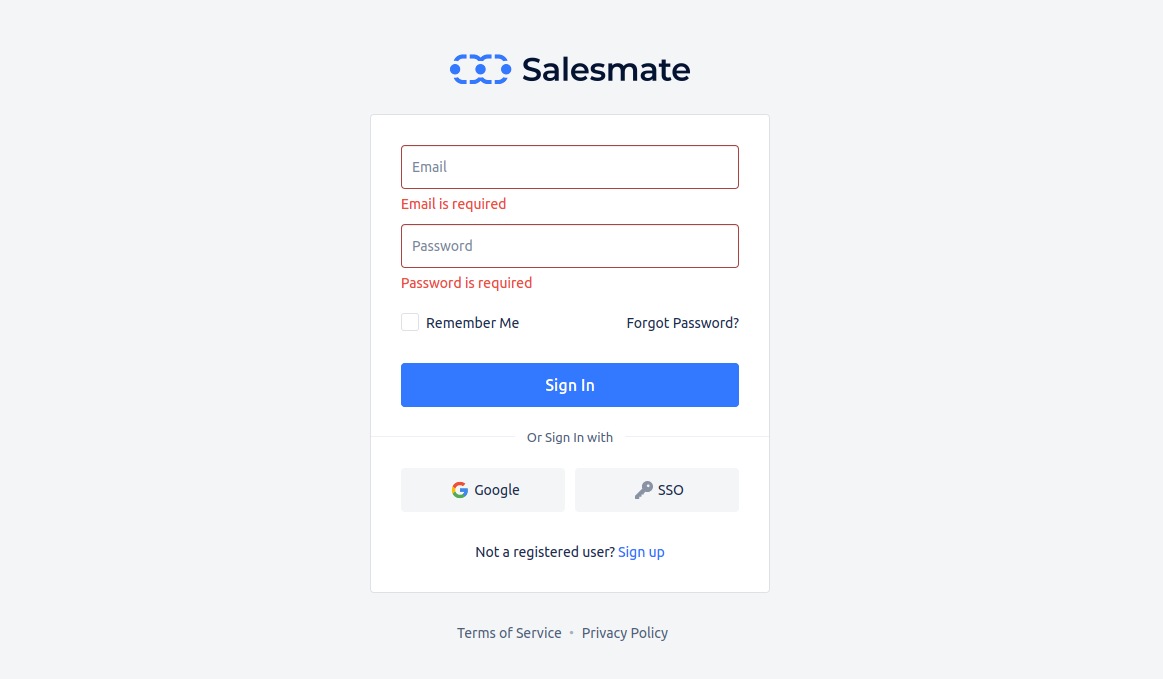 Once you have successfully connected Salesmate to BigCommerce, you will be able to see a message saying "Connected to Salesmate".

Once a BigCommerce store is connected with Salesmate. The below widgets will be displayed with the data gathered from your store on the Contact detail page.
Recently Viewed Products
Products in Cart
Recent Searches