Note: Admin rights are required to perform a few of the actions listed in this article.
Topics Covered:
Why use multiple pipelines?
How to create multiple pipelines
Why use multiple pipelines?
Using multiple pipelines can be very useful in particular cases. For example:
Different Sales Processes: Sales teams handling services and products wish to maintain them separately as the approach towards closing the deal is different.
Different Product Offerings: Each Product sale can have its set of stages to sell it through.
You may also want to track the onboarding of clients after the sales have closed.
Likewise, you can track deliveries, installation required at the customer once the deals have closed.
Pipeline -1 (Sales)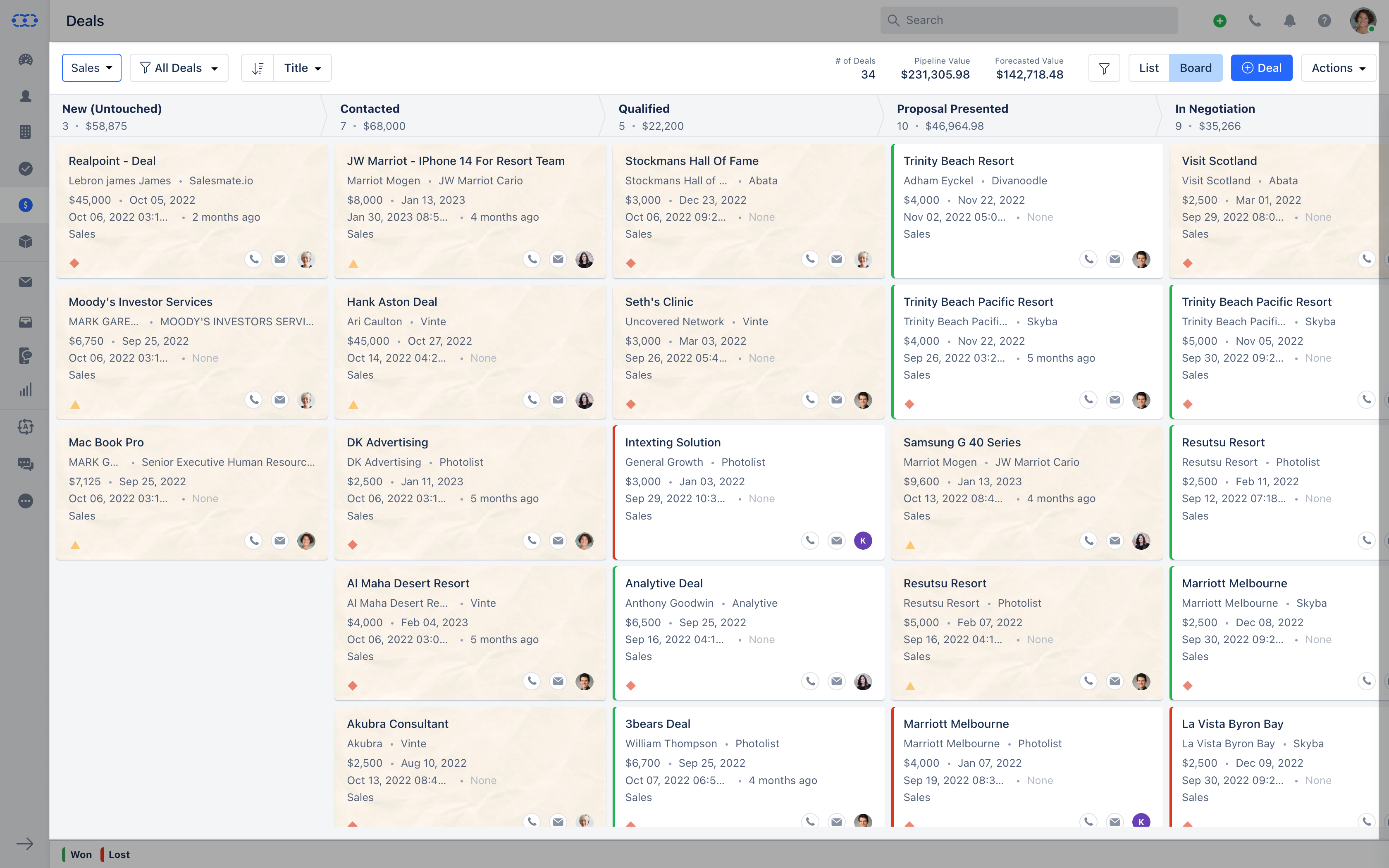 Pipeline -2 (Services / Pre Sales or Support)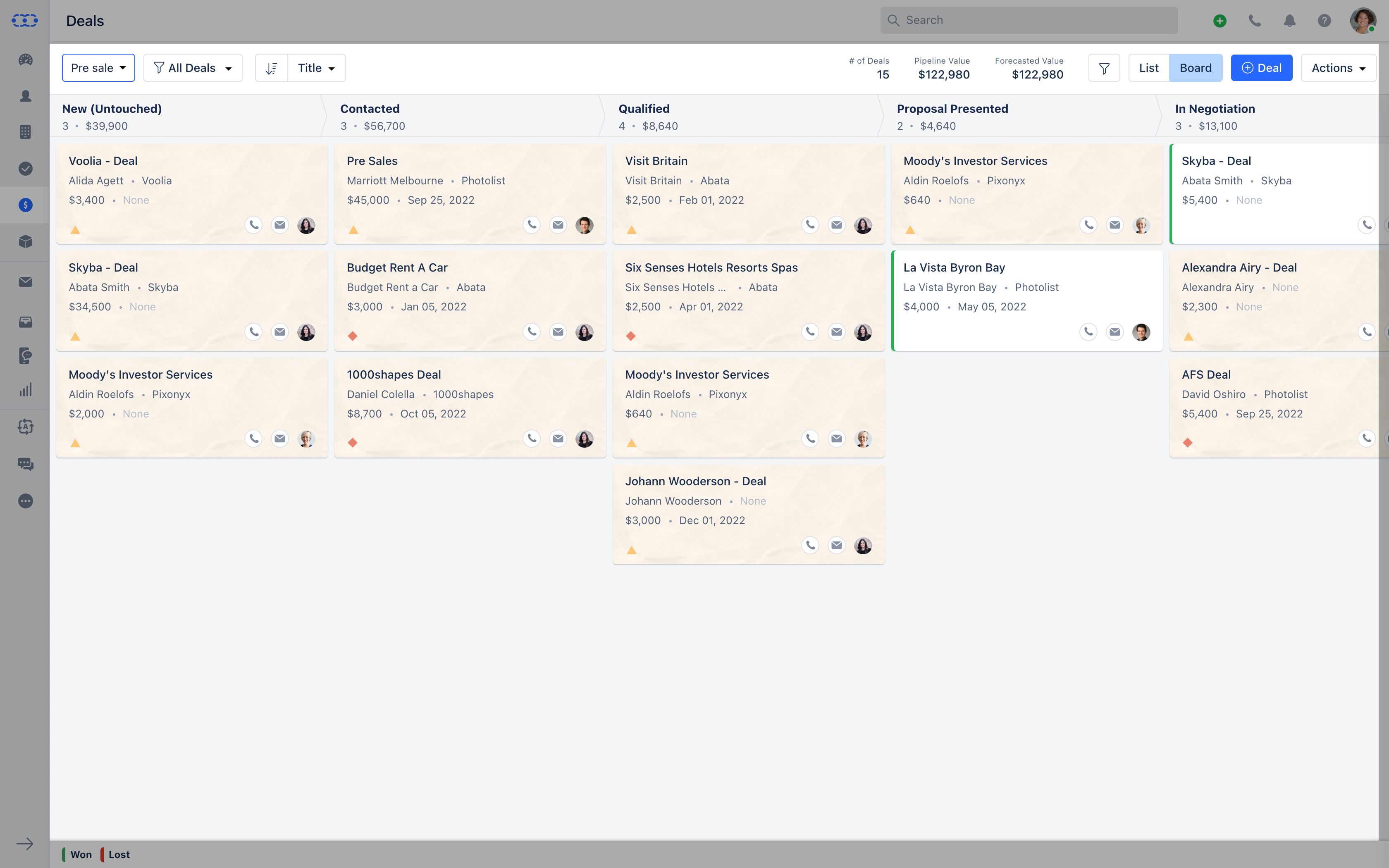 Multiple pipelines are not a perfect fit when:
You want to bifurcate your deals Sales rep wise. These already exist, you can filter them using the Owner field.
You want to categorize your deals say by industry or location. Instead use custom fields to filter on these categories.
Note: Multiple pipelines should have created when you have a different process. Thus, you will be able to see the complete pipeline on one board. You can still create different custom views. Also, you can get to see the deals across all pipelines in the deal list view.
How to create multiple pipelines?
To create a pipeline:
Navigate to the Profile icon on top right corner
Click on Setup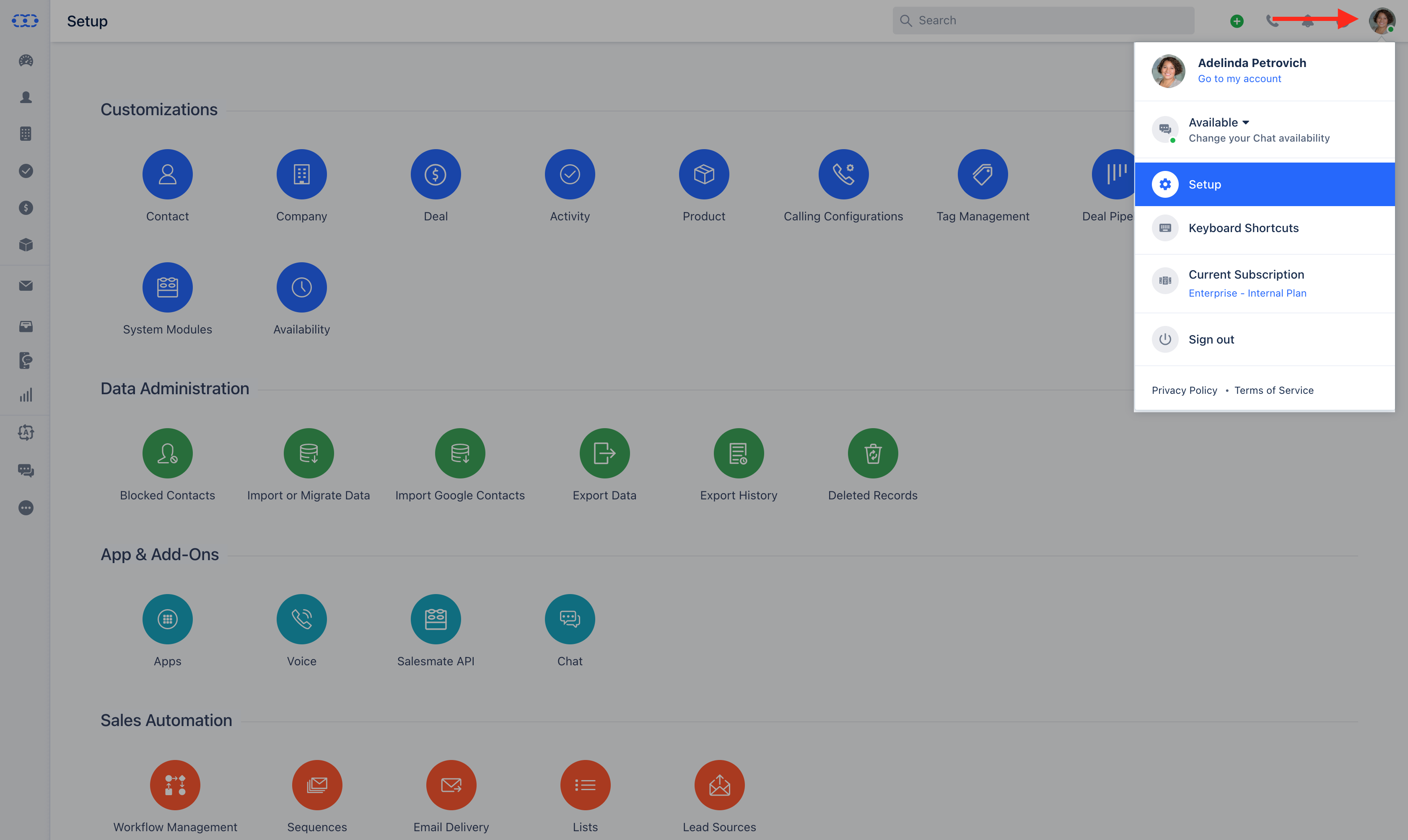 Head over to Customization
Click on Deal Pipeline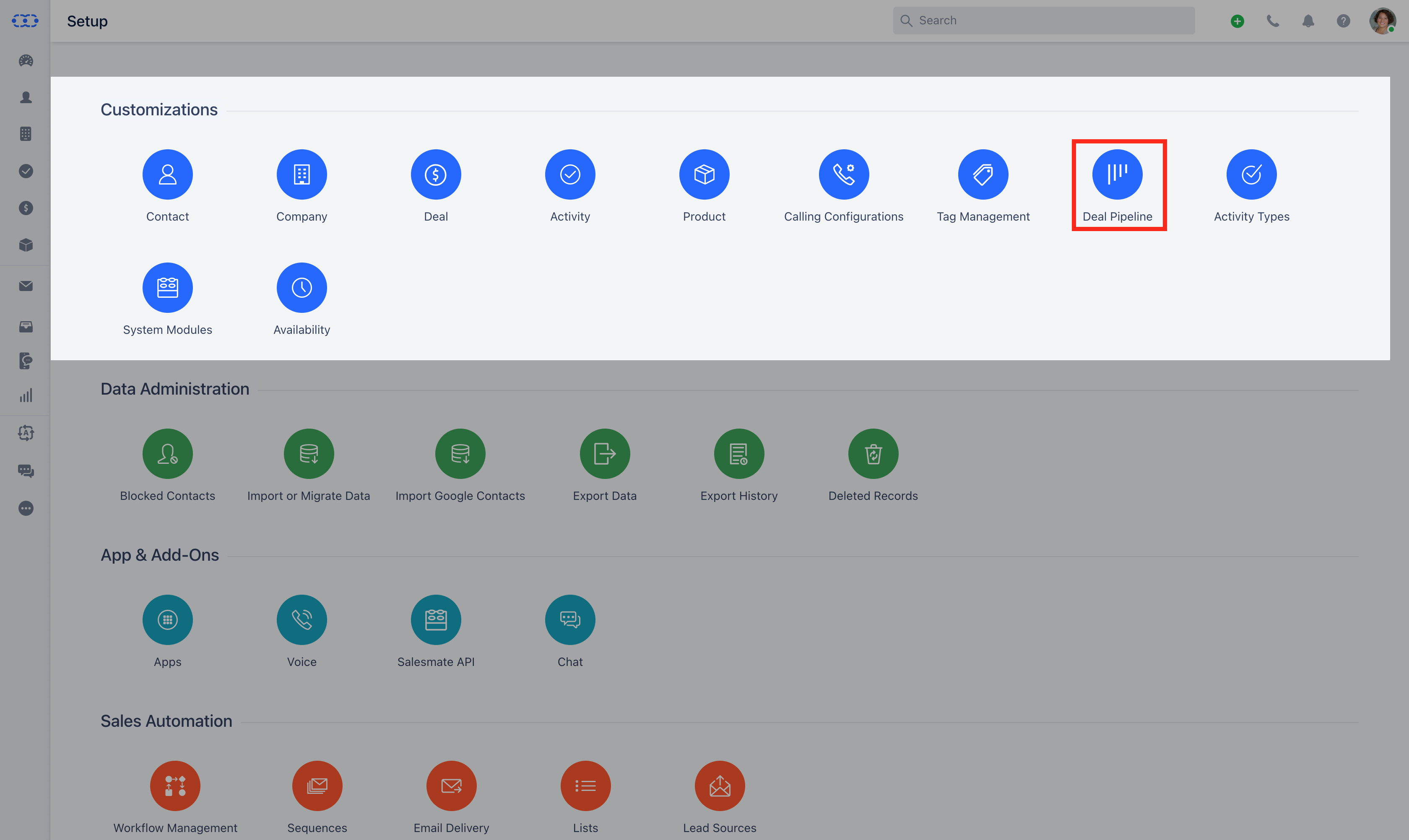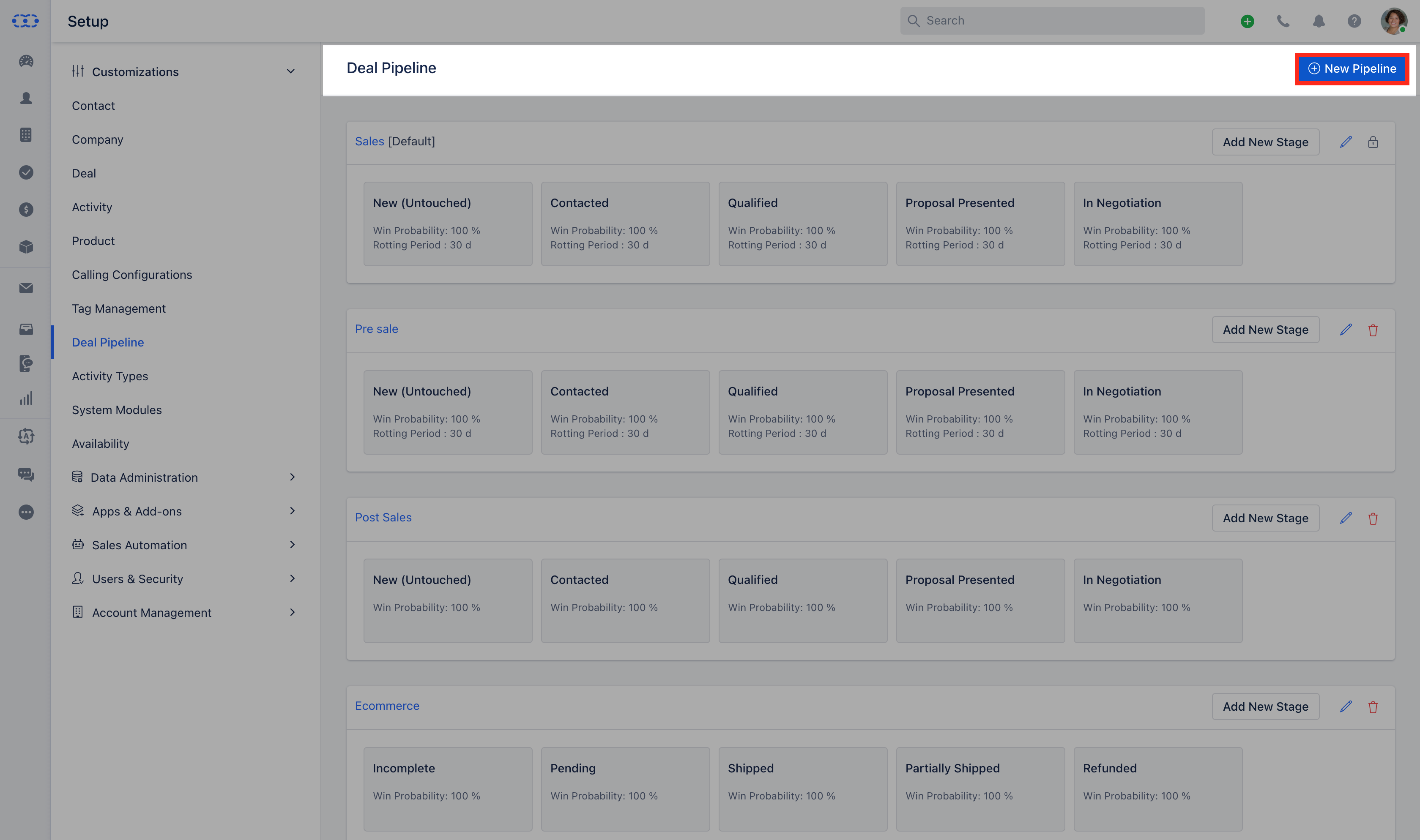 Enter a name of the new pipeline and click on Save

This will create a new pipeline with the default stages
You can further modify the stages as per your process.