What is conversation tags report?
This report will allow you to check all the details depending upon the tags added to the conversations so you can have basic information about the number of conversations each tag was applied to in the selected period of time.
To add this report,
On the dashboard click on Add Widget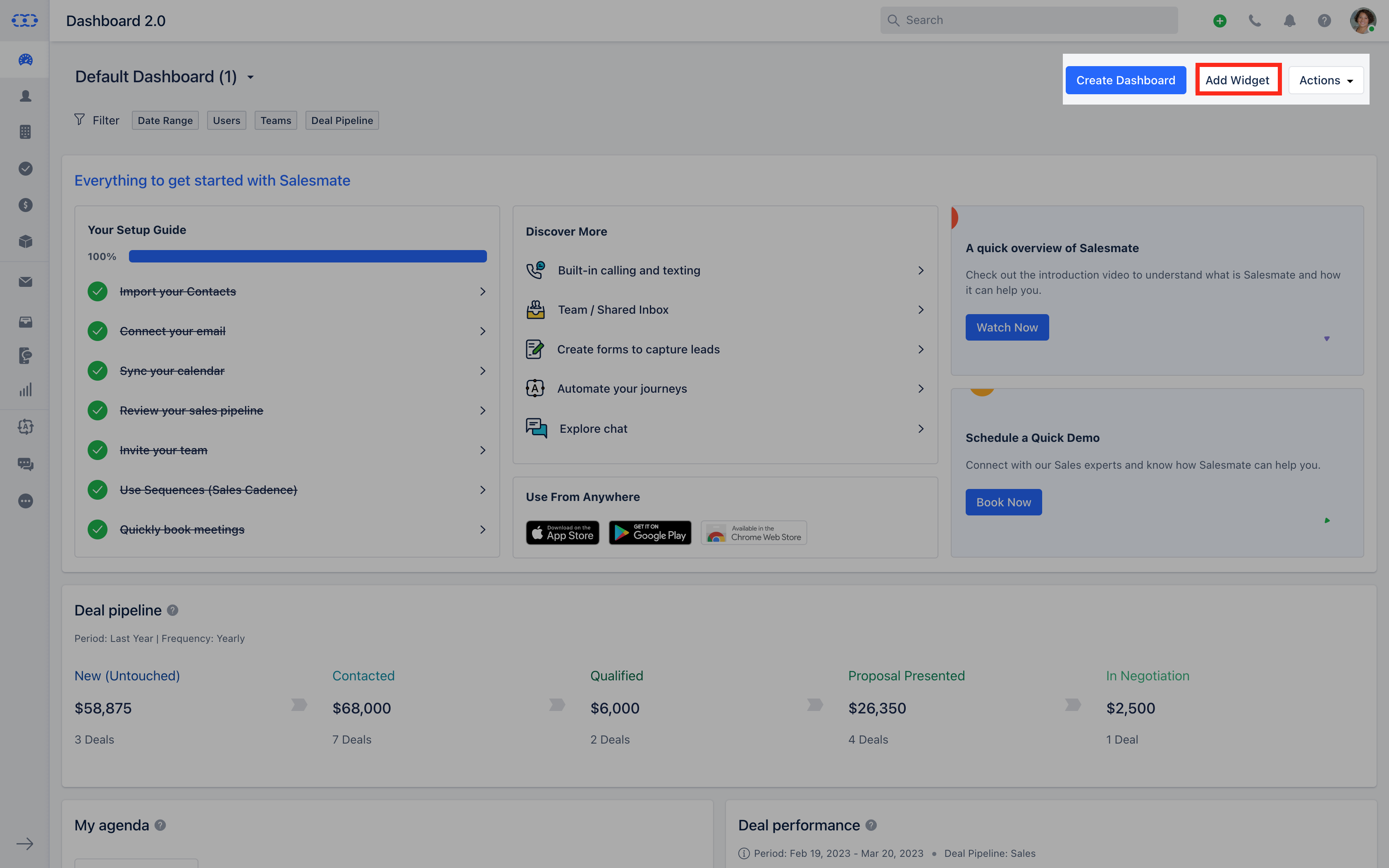 Search for the Conversation Tags report and click on Add to Dashboard.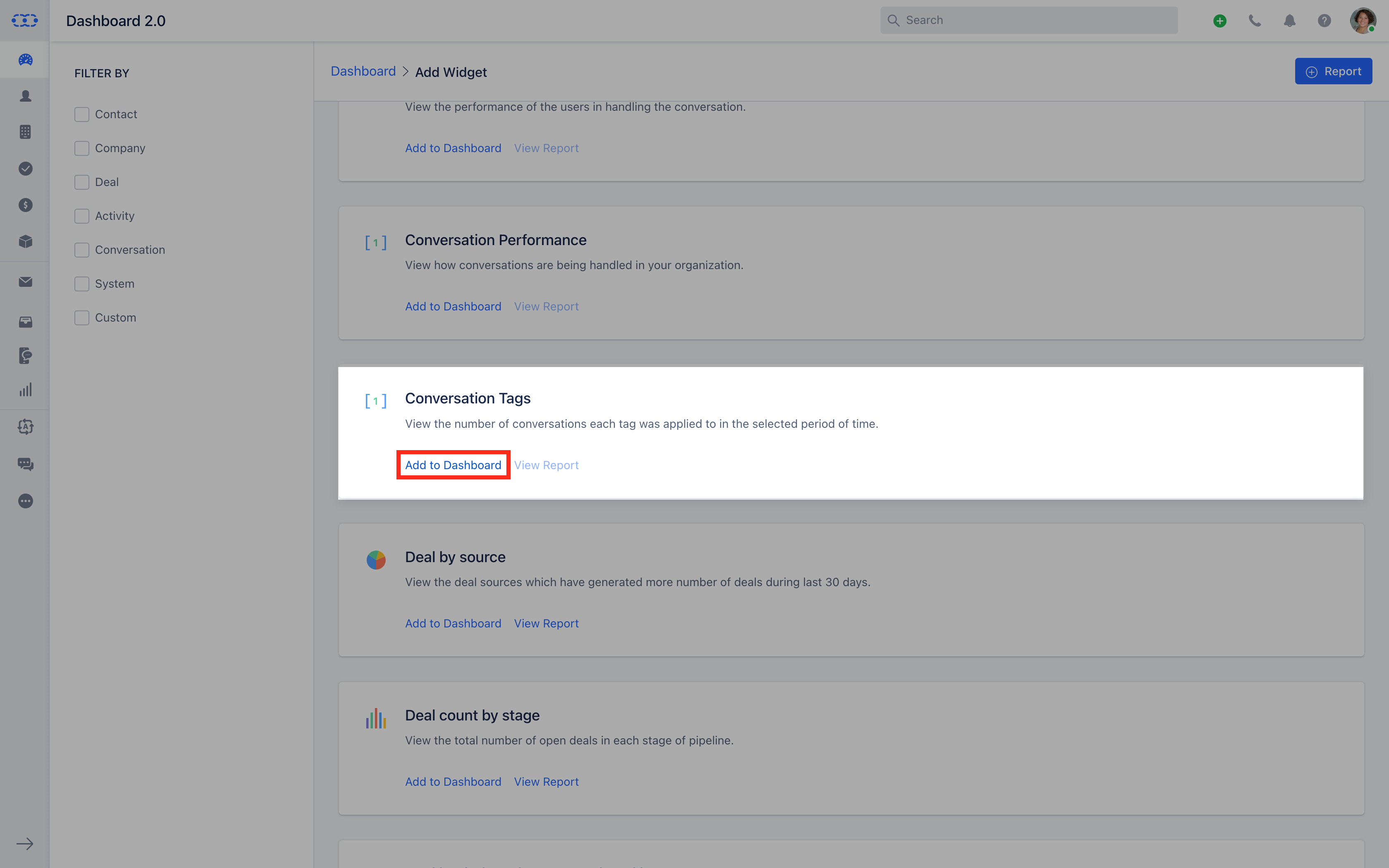 Once the report is added to the dashboard you can see the following information on it.
All the tags that are applied to the conversations in the selected date range.
The number of conversations each tag was applied to in the selected date range.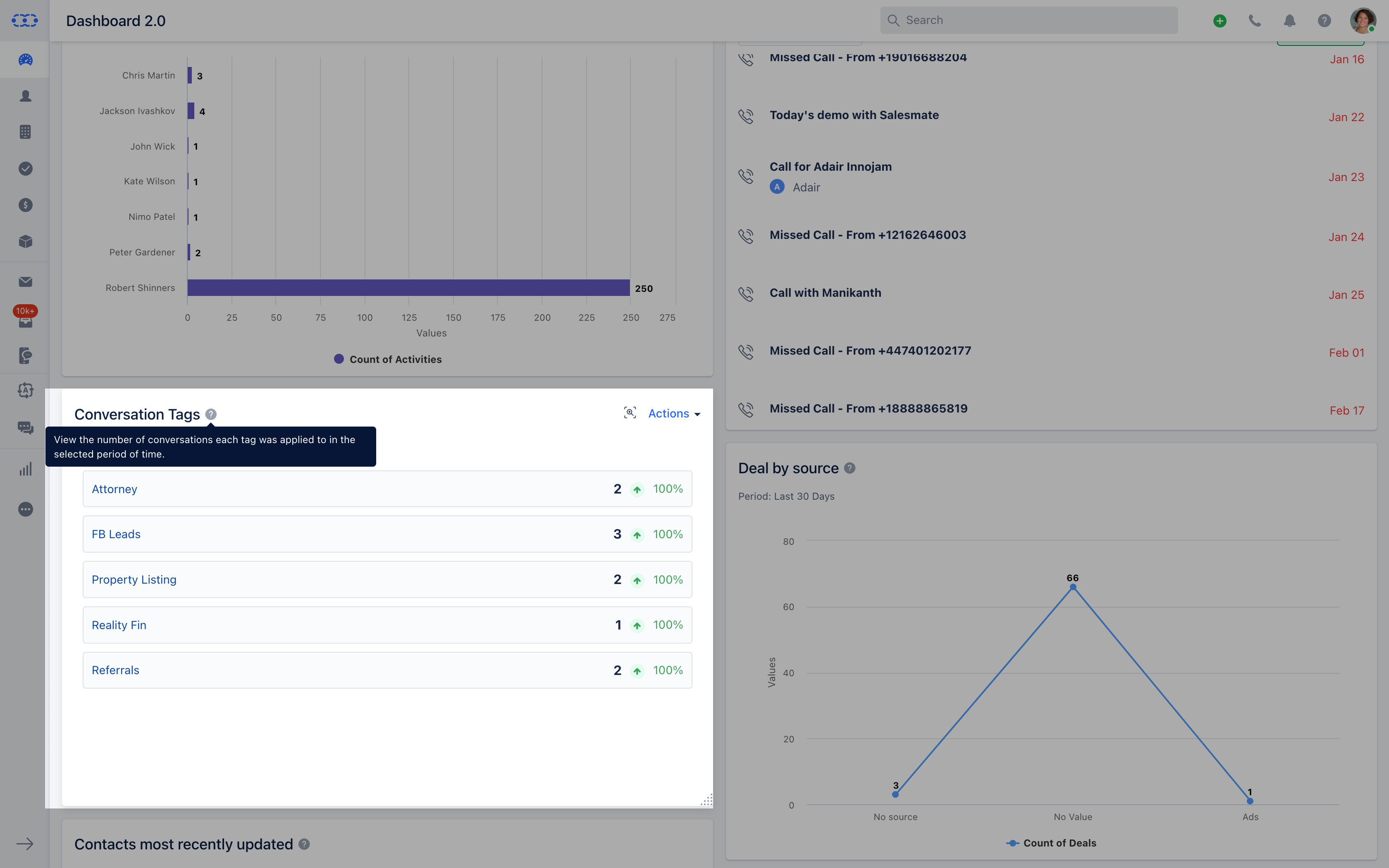 You can view the data on the basis of a comparison between the current period and the previous period.
When you hover over the tag itself, the values are displayed for the previous period and the current period so you can easily compare.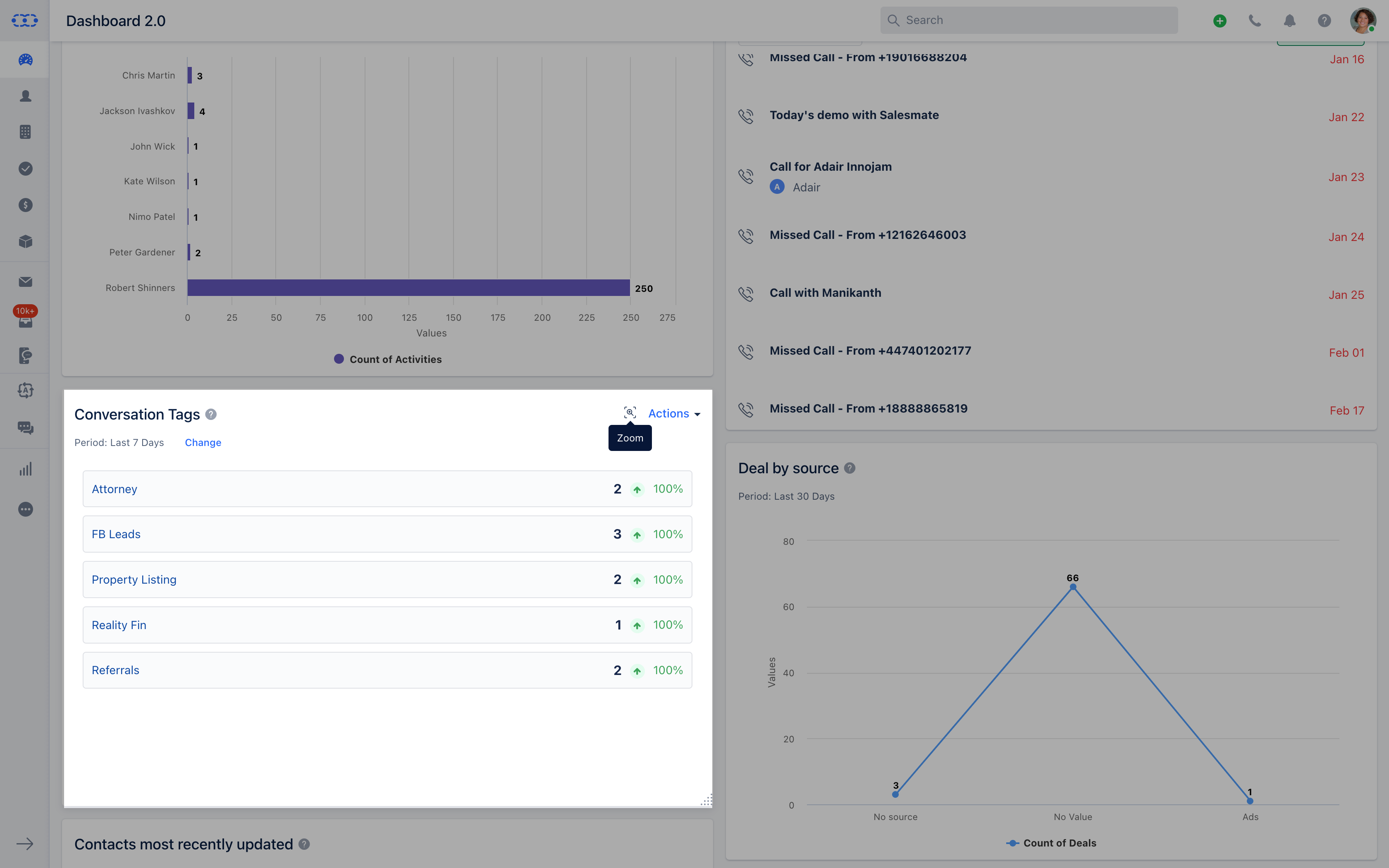 You can even Export the report as a CSV file
Click on the Action button
Click on the Export data as CSV and you will get the following information in the report.

List of all tags that are available in the report,
Number of conversations for each tag,
% Change in value from the previous to the current period.
The exported CSV will look like the below:

The tags shown in the report are clickable that will redirect you to the list of all conversations on which the tags are applied during the selected time duration.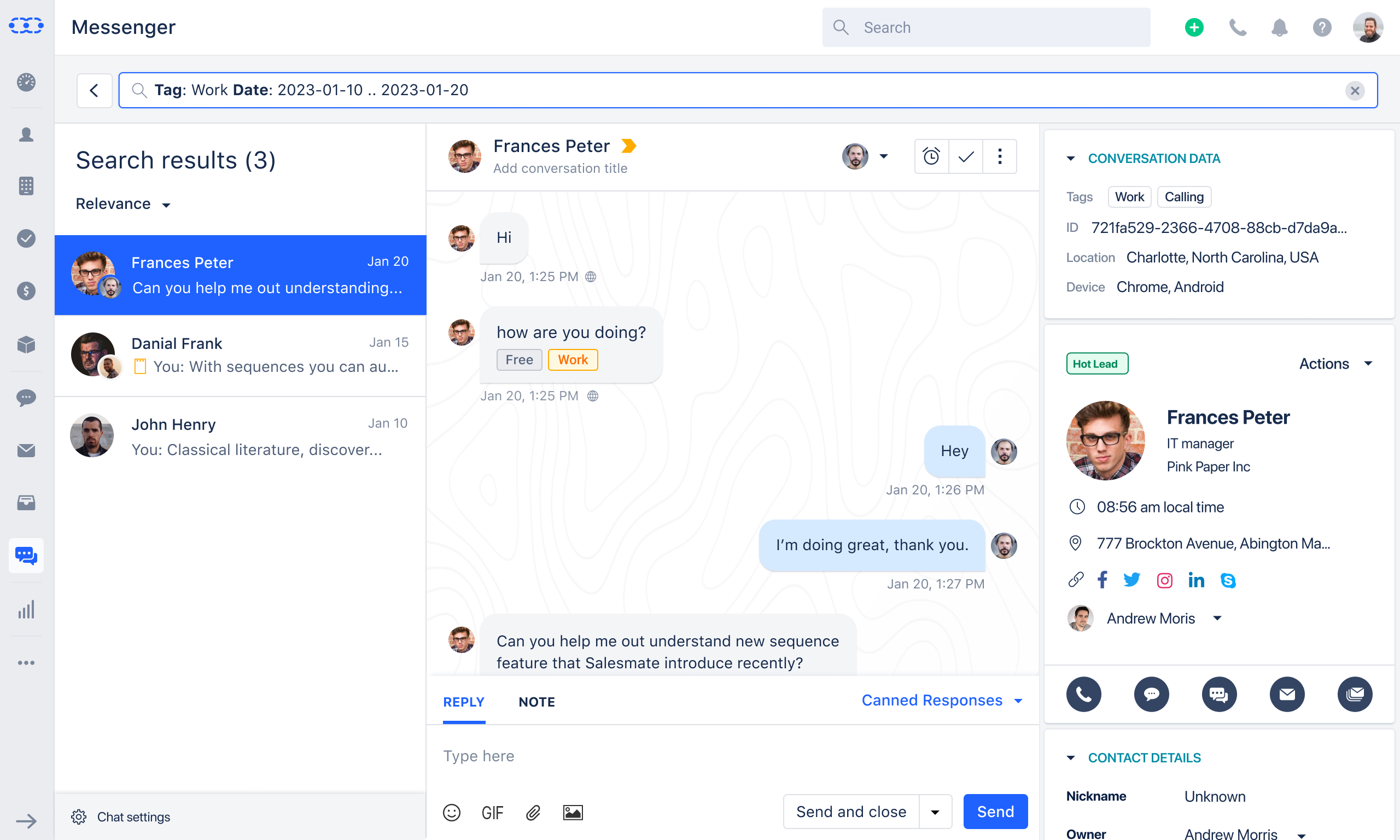 Note:
The Report is displayed with the infinite scroll bar as per the tags available in your account.