The Stage Duration Analysis reports give you more knowledge about how swiftly and effectively your deals are being managed. See how long deals, whether won or lost, typically spend in each stage of your sales pipeline.
The amount of time spent in each stage of the sales pipeline can provide you insights into why a deal was won or lost and whether there is potential for enhancing any current procedures to cut down on that time.
Why to use Stage Duration Report?
How quickly a sales person advances through the sales stages is frequently determined using a Stage Duration Report. It is a crucial sign of a pipeline's and an opportunity's health and speed.
Knowing how long it takes for different kinds of chances to close and how much time is spent in each stage is crucial for keeping a business healthy (for instance, doing due diligence vs. getting approvals from all stakeholders vs. negotiating final price). With the use of this data, sales management may anticipate sales more precisely and shorten the length of time-consuming phases.
Steps to prepare a Stage Duration Analysis Report
In your Salesmate account navigate to Dashboard
Go to Add Widget on top right.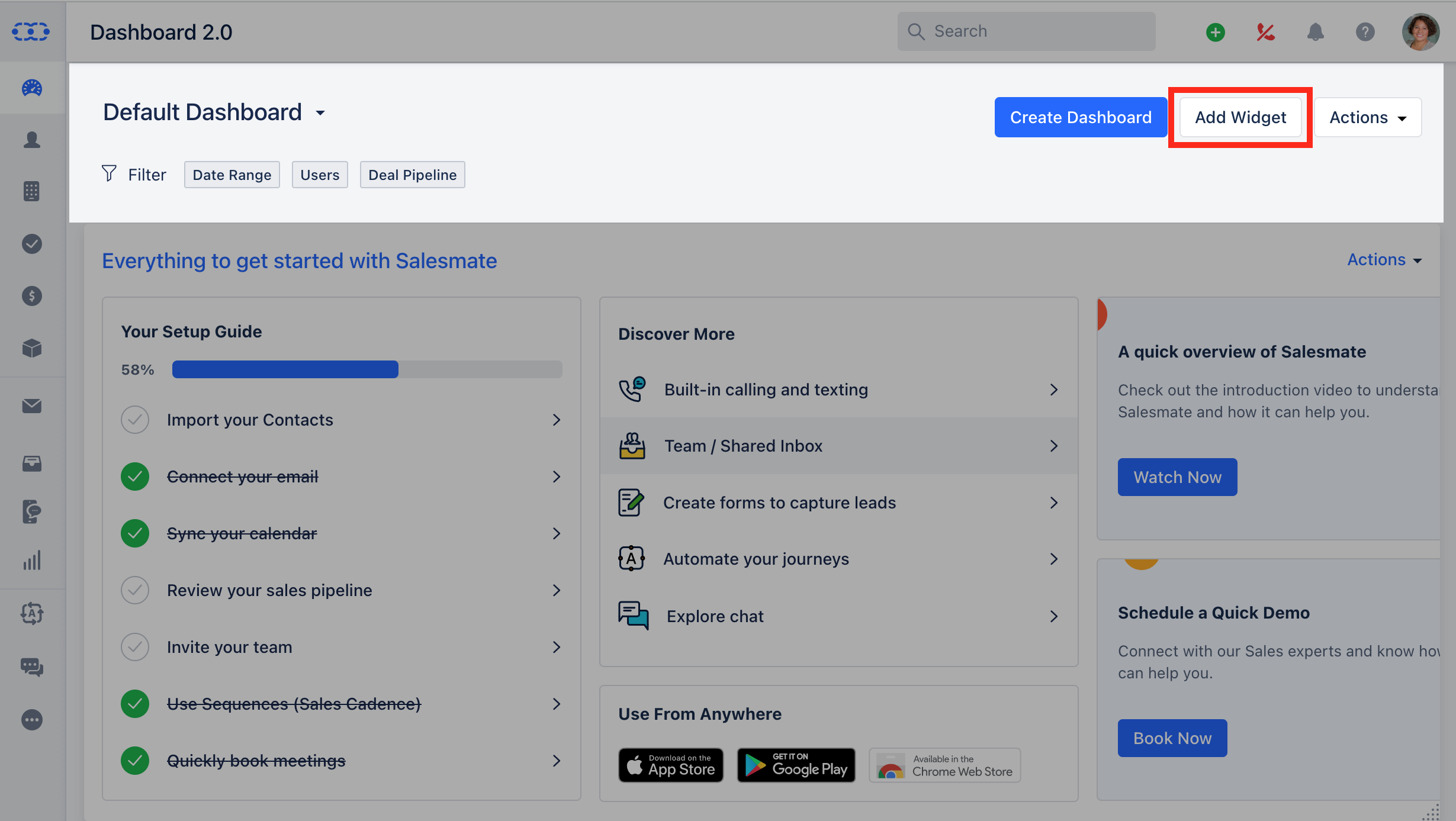 Now search for Deal Stage Duration Report.
Click on Add to Dashboard.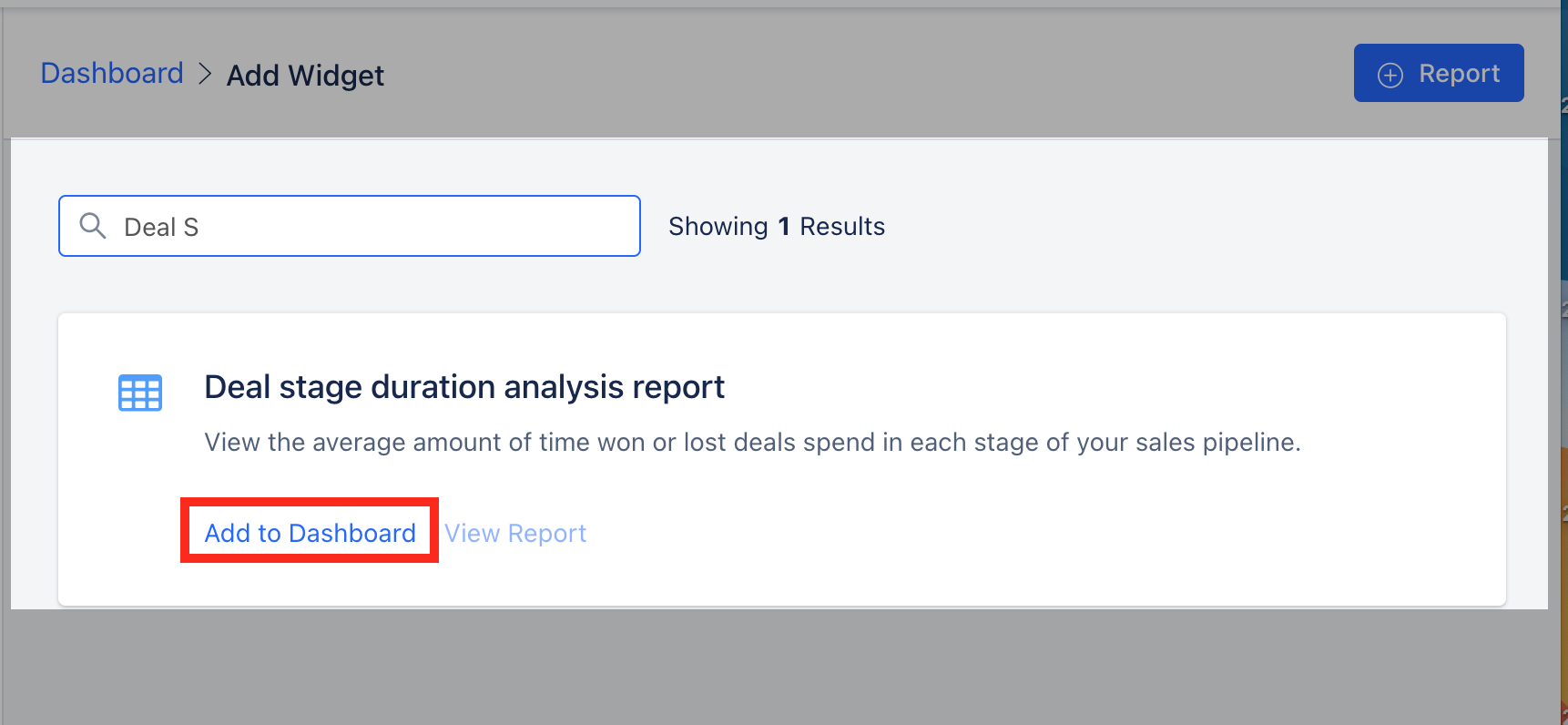 Add the Widget Name on Dashboard and Dashboard Name.
Now click on Save

The Widget is now added to your Dashboard.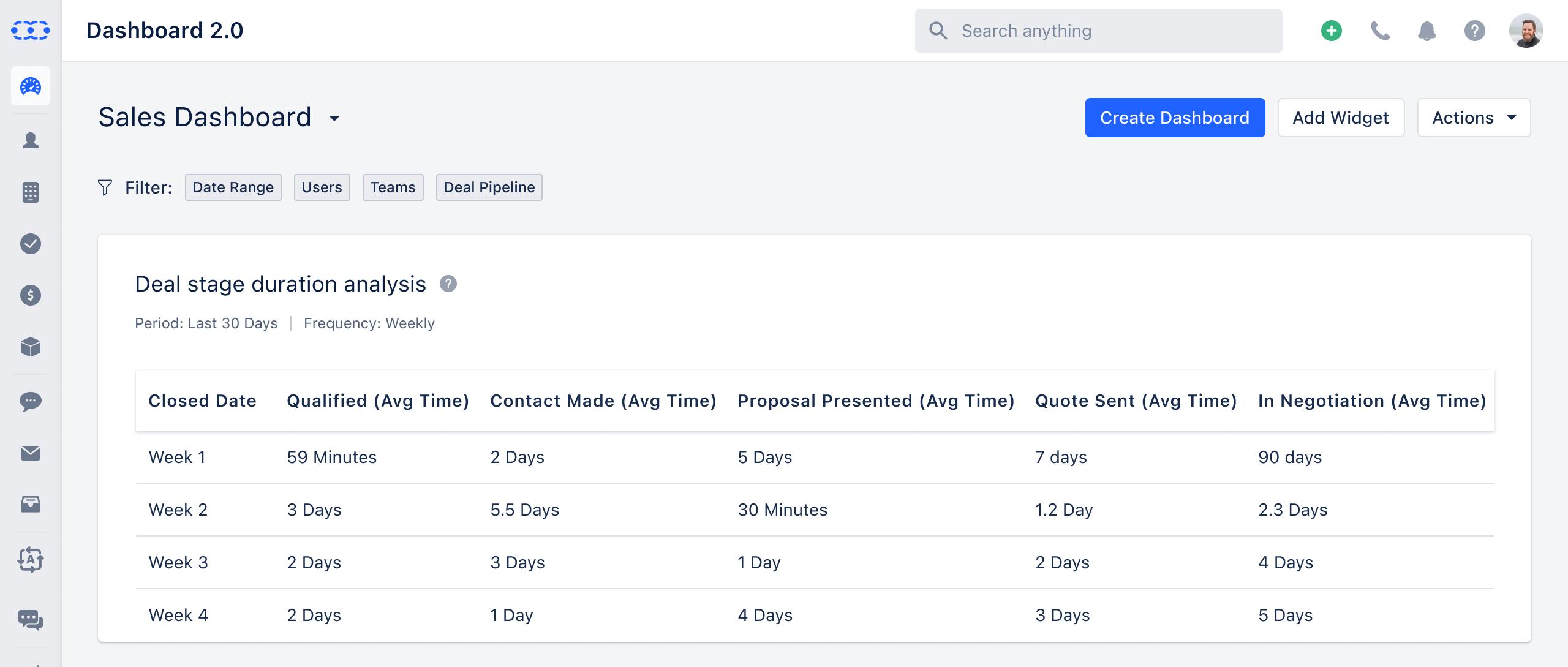 Points to remember
The first pipeline discovered on the link will be the default pipeline.
Essentially, this report will run on the Closed Date. Hence, the selected Date Series is: Closed Date