By default, you'll be able to see the following folders on the reports listing page.
All - This will show all the reports created inside the system.
Favorite - If you have marked any of the reports as Favourite then it will appear in this section
Recent - This will show your's recently viewed reports.
My Reports - Reports which are created by you.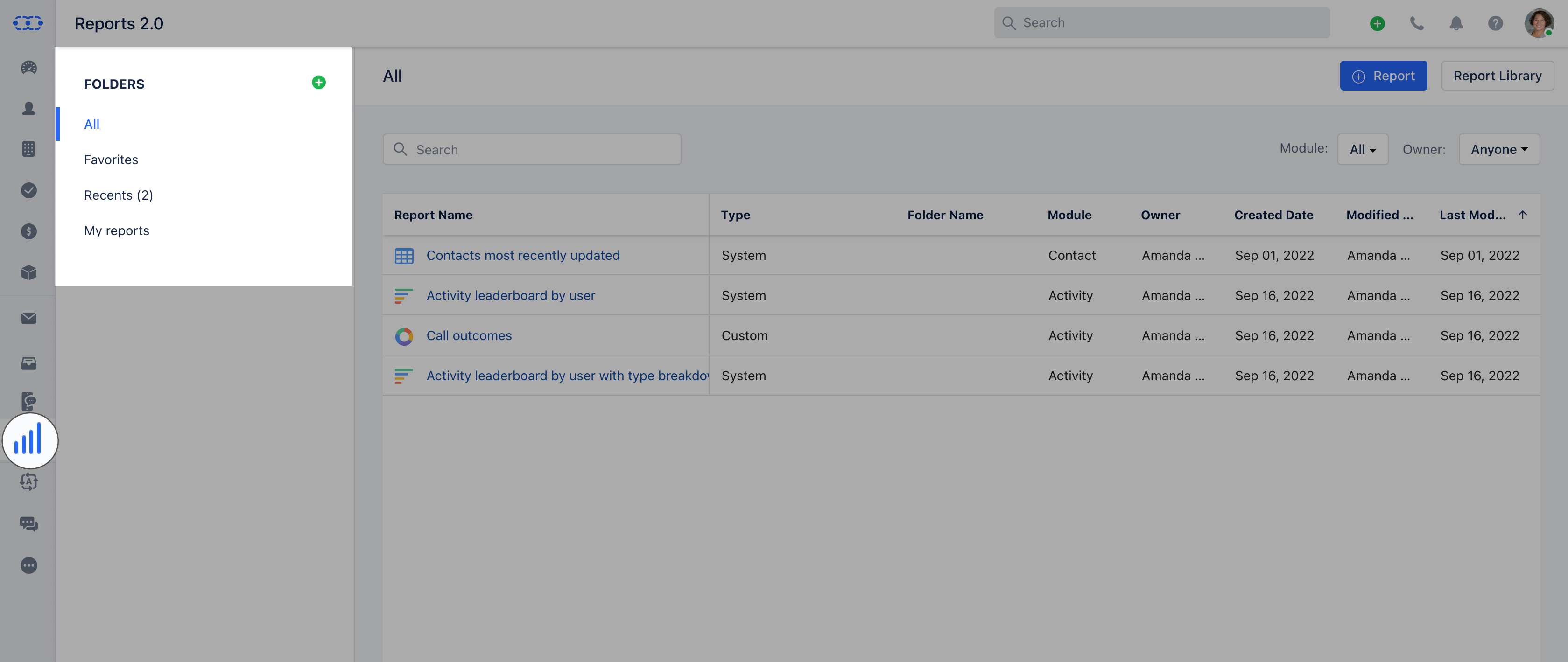 Creating custom folders
To Create a Custom Folder

Go to Reports 2.0
Folders
+ New Folder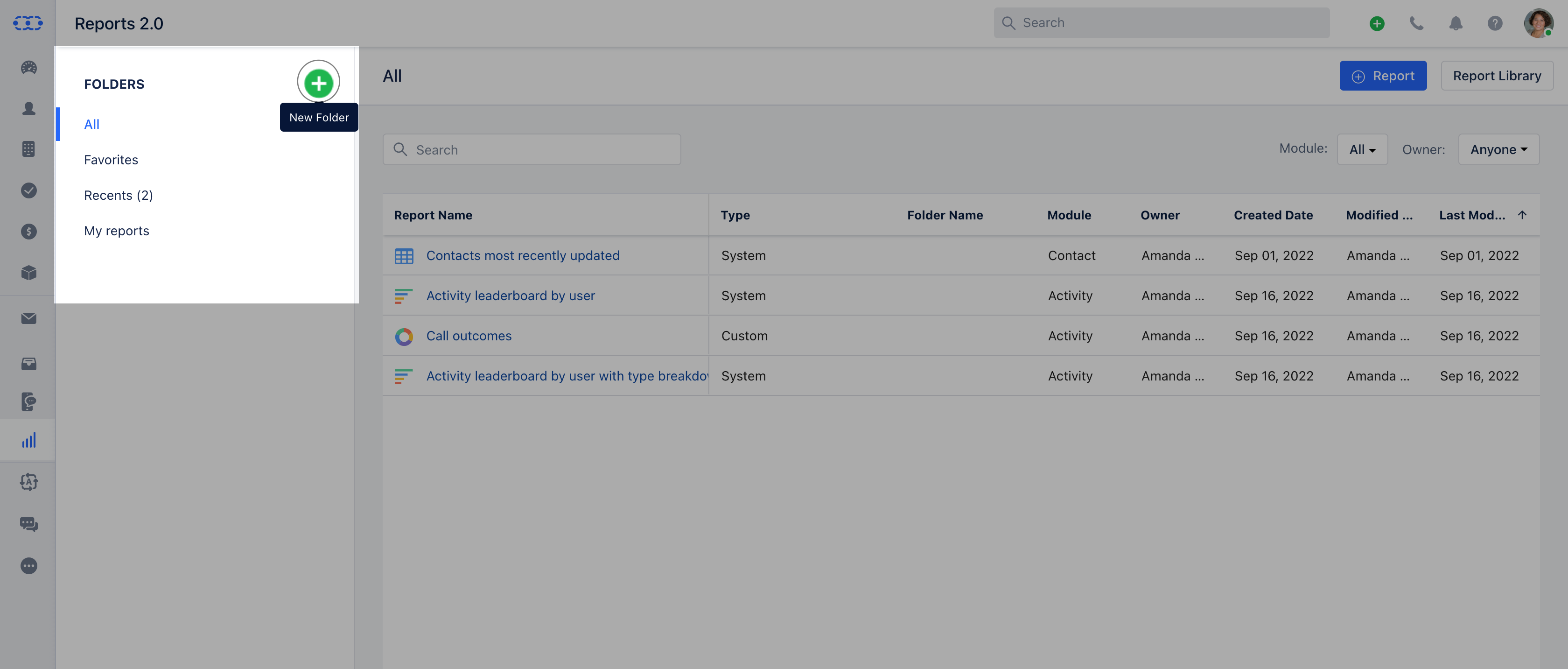 Provide Folder Name
Click on Save

Your Folder is up and ready, start segmenting your reports in Folders for better visibility.