To send bulk Text Messages:
Bulk Texting can be initiated from two places - Contact List Page / Deal List Page
Go to Contact / Deal List Page
Filter the Records that needed to be enrolled for Bulk Text Messaging
You can select records from the list and you will get an option to send "Text"

Click on Text - A Pop-up screen will appear for you to populate

To Number: Select Phone field from contact's account to which the text should be fired
From Number: Select number from which the text should be fired if you have multiple numbers assigned to your self
You can compose your text message or select from the predefined Template
Insert Attributes - to insert Variables to be replaced with the actual field value
Schedule - with this option Text Message can be scheduled and delivered at user's choice and time zone selection.

Hit Send and Salesmate will put a message in the outbox for sending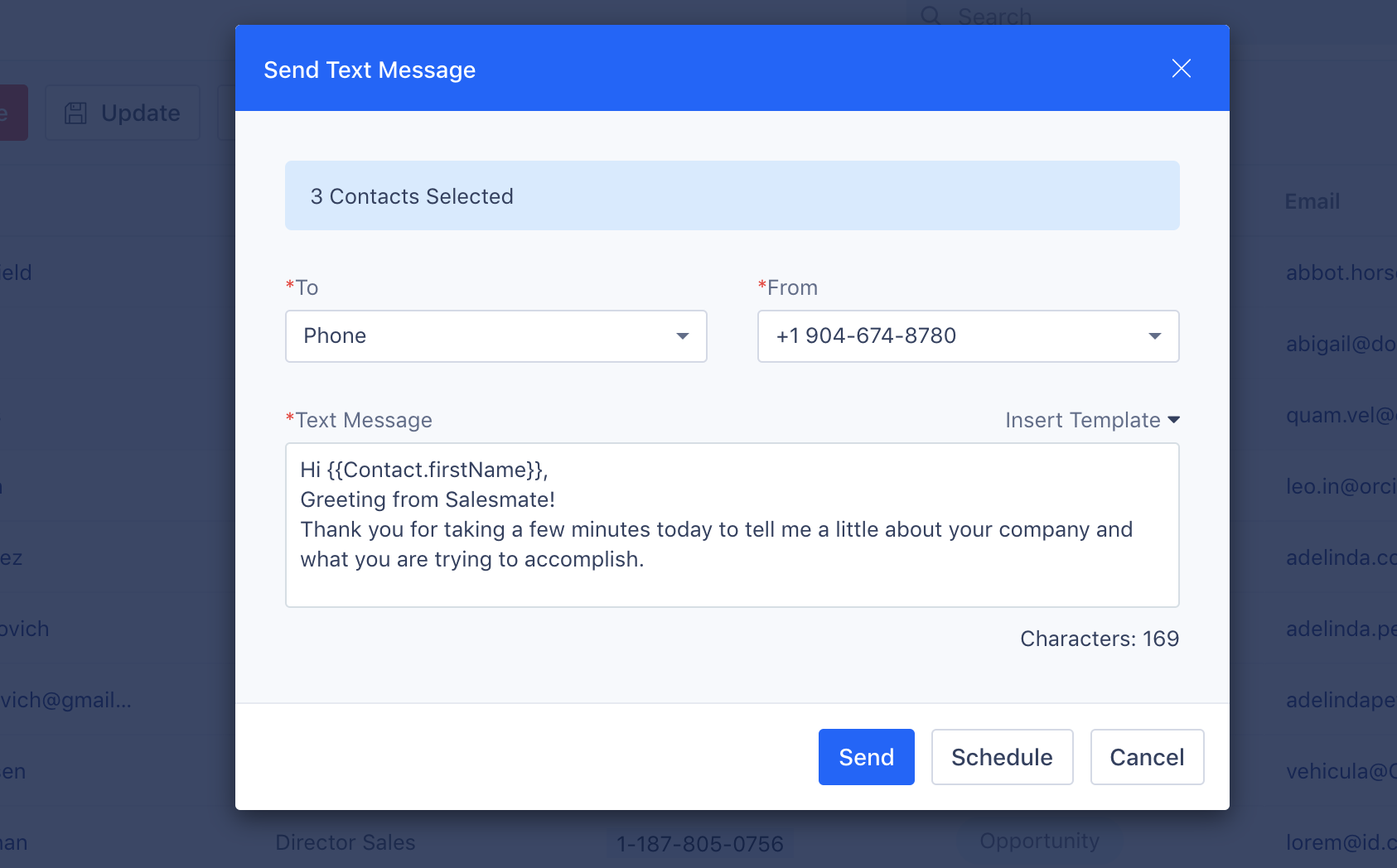 If any of bulk message sending failed due to insufficient funds then Salesmate will reject all other bulk text messages with the same bulk queue to failed and send an email alert to the person who fired those text messages.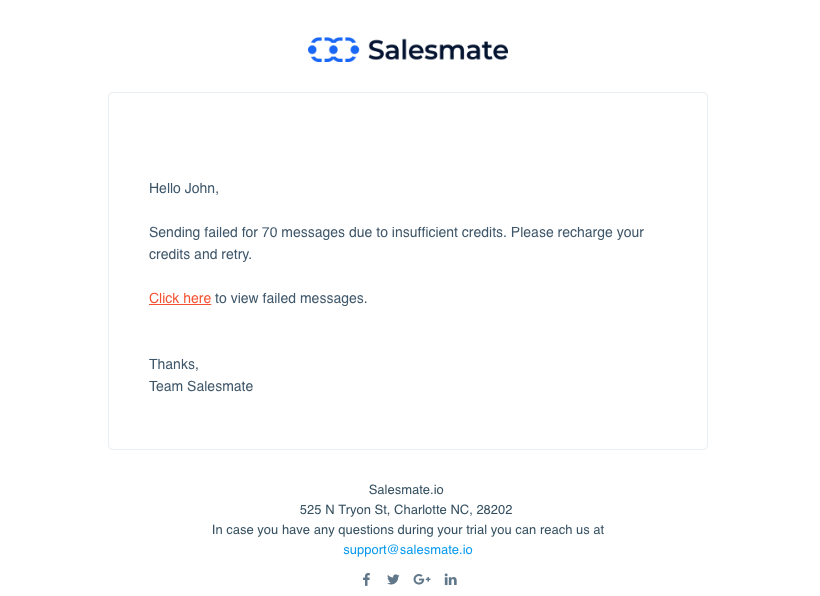 Note:
You can select to send bulk messages to all Mobile, Phone, Other Phone or Custom Phone numbers associated with the contact.

You can use predefined Text Templates while you send out the message.

If you are using variables inside your templates, actual character length can change at the time of sending the message.