Use of Templates while text messaging makes your work easier to send repeated texts in the same format OR while sending a bulk message.
Create Text Templates: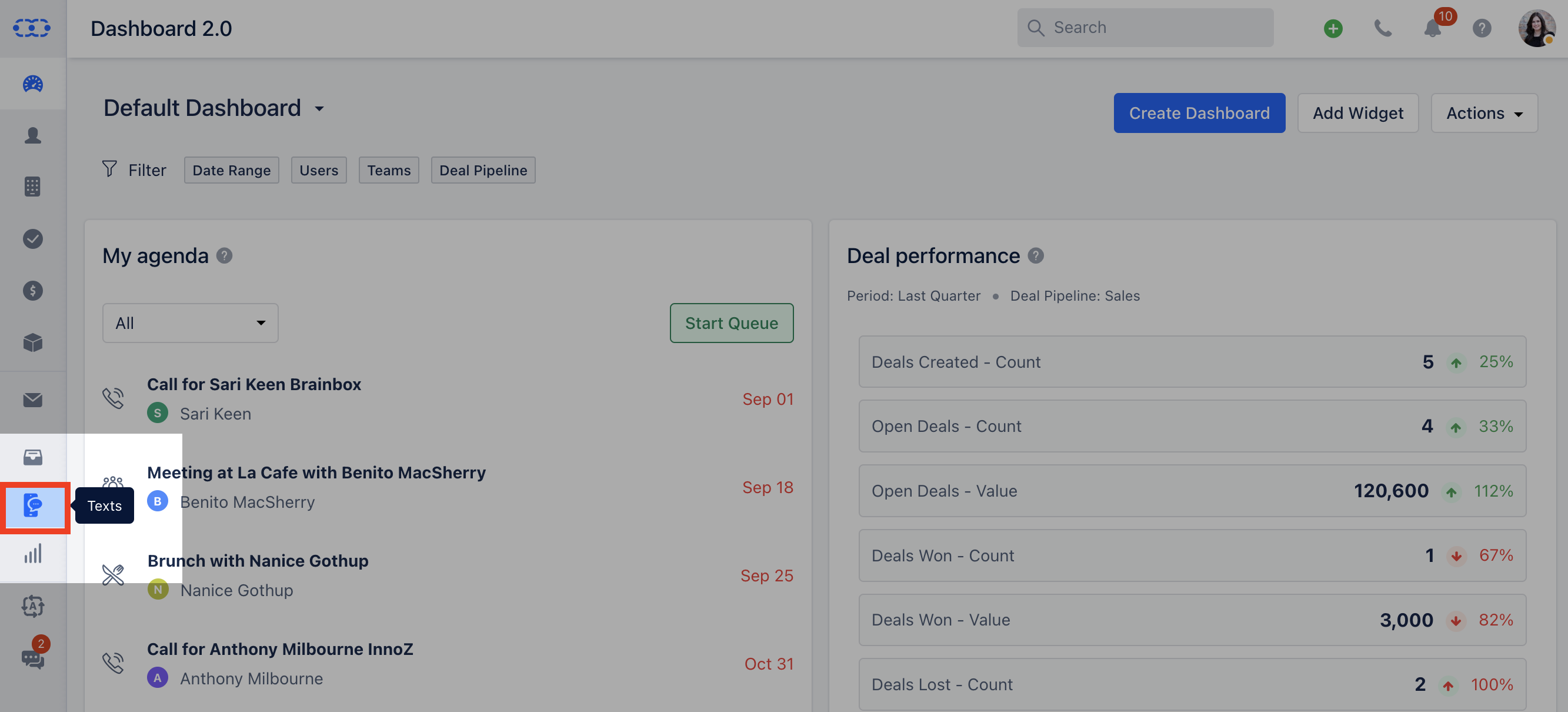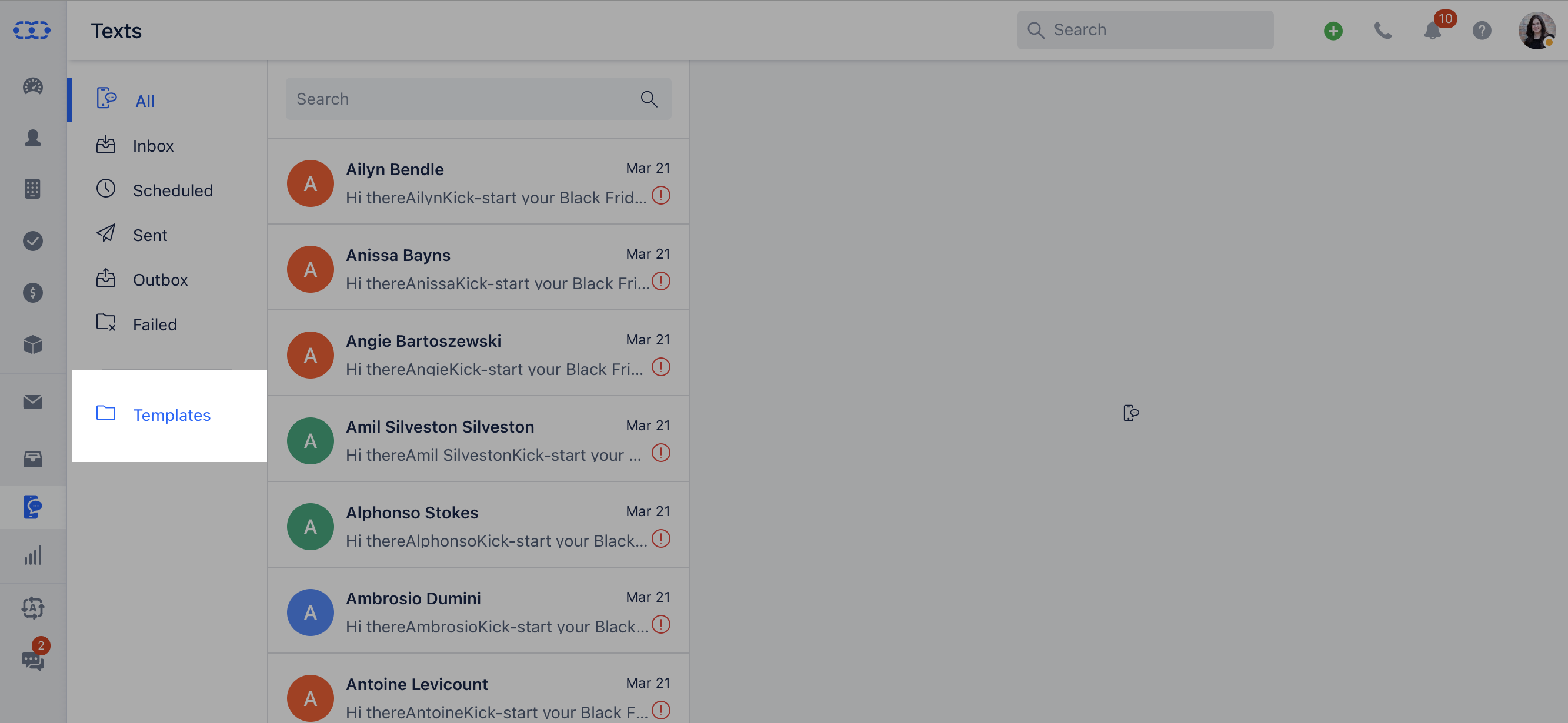 Click on the + New Template button to create a new text template
Note: You can create folders and store these templates in them to keep them organized.
Using Attributes:
Click on Insert Attributes
Select Merge Fields of your choice

Create Text Template Folder:
Click on the + button beside FOLDERS to create the Text Template Folder

Note :
You can select a template at the time of sending a single text message or a bulk one.

If a single text message is being sent, and as soon as you choose the template, it will replace all variables with the related module and replace the text message body with a written one. Even users can type a variable after selecting a template inside the message and that should be parsed before sending the message.

If you are sending the bulk message, then variables will not be replaced while selecting a template, and they will be replaced at the time of sending the message

The template count will be increased with each send.