To be able to send text messages out of Salesmate, you will need to enable the Salesmate Voice & Text app.
Calling and Text Feature Activation Steps :
Log in to Salesmate as an Administrator
Go to Setup
Apps & Add-ons > Voice

Click on Install (Salesmate Voice & Text)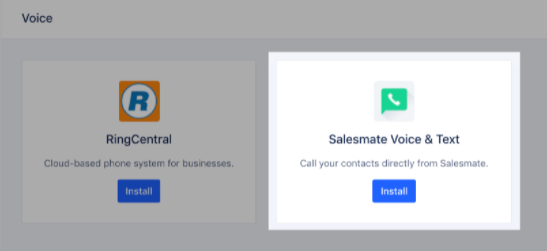 Fill in the Request Form :

(Please provide all accurate details for quick activation of this service. Request with missing or invalid information is liable to rejection.)

Once Activated, you need to Purchase a number that has the Capability to allow Text Messaging.
Refer to the capability column while purchasing the number to do so.