Whenever Salesmate voice and text app are enabled and you see a phone number, you can send a text message from there. Common places whereas we see the phone number.
Contact List Page
Activity and Deal List Page as a submodule
Contact detail page
Company detail page
Activity and Deal detail page
 How to send a text to a number:
1. Hover on any phone number or mobile number or any custom field of the type phone, a popover will appear with an option to "Send Text"

2. Hit on that option and popup will appear to Send a text message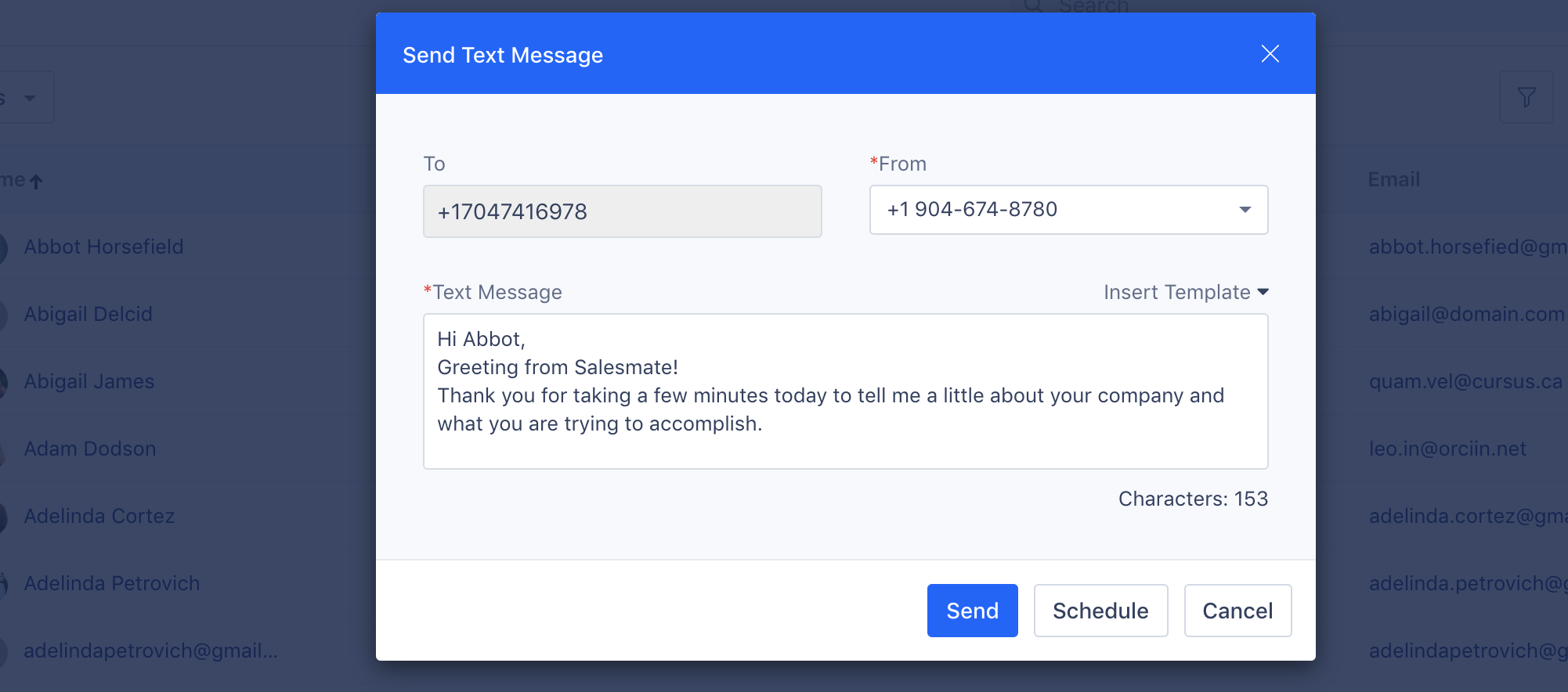 3. The number will be auto fetched and show in the popup
4. You can write down your message or select any of already created template
5. Hit Send to send the message
6. On success, we will put a message in the Outbox to be sent
7. If any error occurs then an error message will be displayed.
8. If any error occurs with sending due to failure then the user will be given a notification about "Sending Failed" with a detailed reason about why it failed. This message can be seen in the Failed folder.
9. Hit Schedule to Schedule sending the message
1. You can select date and time and hit the schedule
2. Messages will land inside schedule folder and sent at the particular date and time
3. If any error occurs, then the user will be notified about sending failure.
Note:
Salesmate voice and text should be enabled
Ensure the phone number is in the correct format to ensure proper delivery.
If you are using variables inside your templates, actual character length can change at the time of sending the message.
If a text message is fired from the deal then it will get auto attached to the deal too. You can send from deal detail page, deal's listing grid, or deals listing grid using bulk message. It will also replace deal variables inside the text body
In case you wish to send texts in bulk refer here.