Salesmate CRM can work best when you would like to schedule text messages. It helps you to be in touch with your prospects on their special days and avoid procrastination from your busy schedule.
How to Schedule Text Messages?
While trying to send a text message, hit Schedule to Schedule sending the message
You can select the date and time and hit the Schedule button
Messages will land inside the Schedule

Folder and be sent at the particular Date and Time

In case of an error, then the user will be notified about sending failure.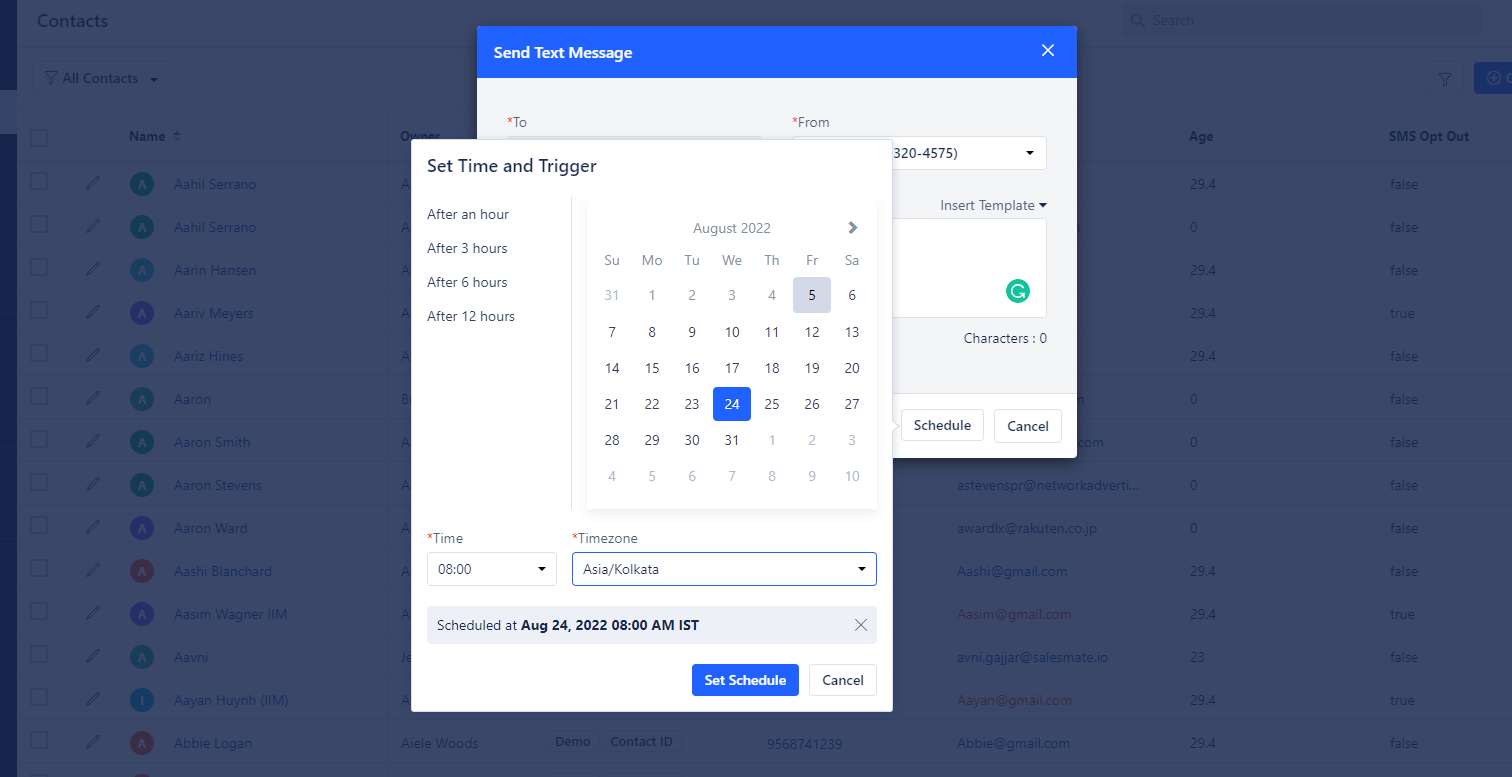 Note:
Salesmate voice and text should be enabled

Ensure the phone number is in the correct format to ensure proper delivery.

If you are using variables inside your templates, the actual character length can change at the time of sending the message.

If a text message is fired from the deal then it will get auto-attached to the deal too. You can send from the deal detail page, deal's listing grid, or deals listing grid using bulk message. It will also replace deal variables inside the text body.
In case you wish to send text messages in bulk refer to this article.
From : Contact / Company / Activity / Deal Preview Page
Go to Activity Module

Switch to List View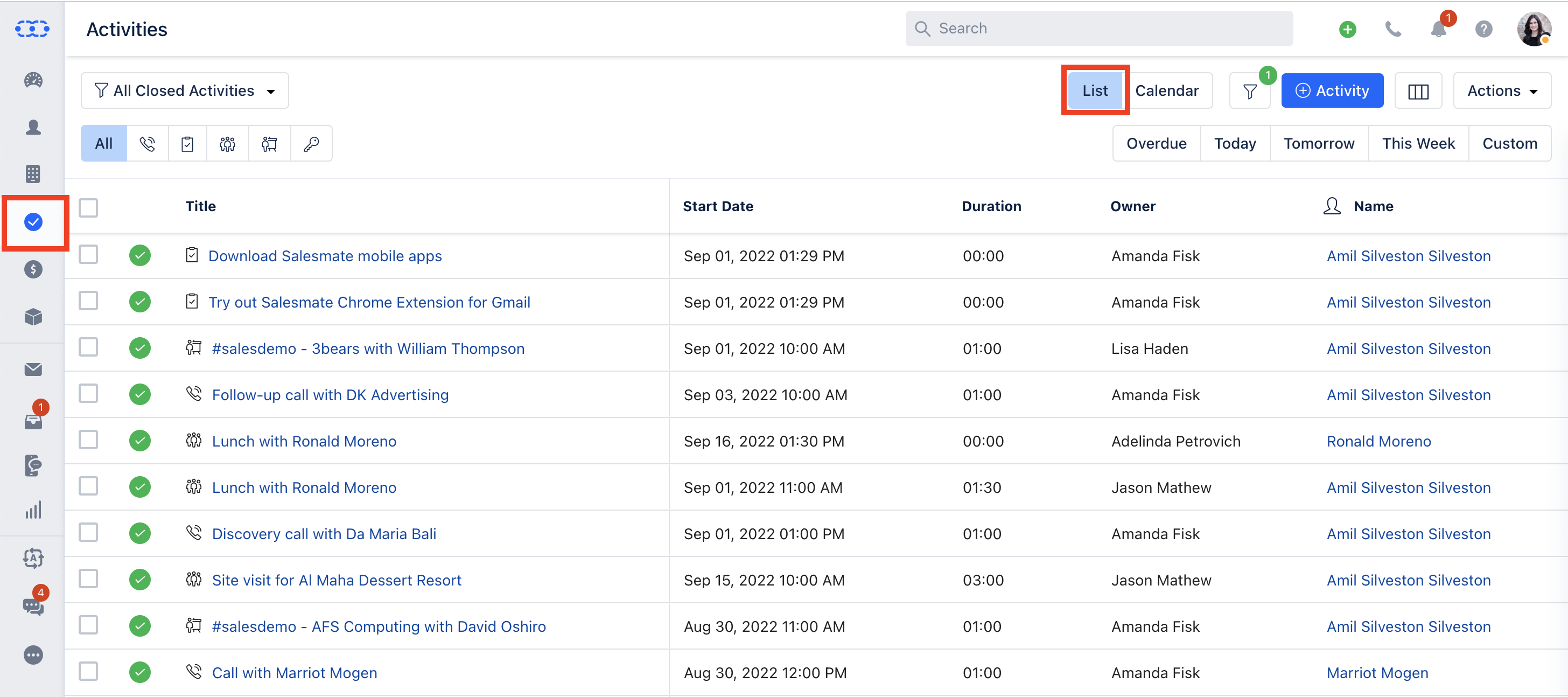 Click on the desired Activity Title

Click on the Call Icon and select Send Text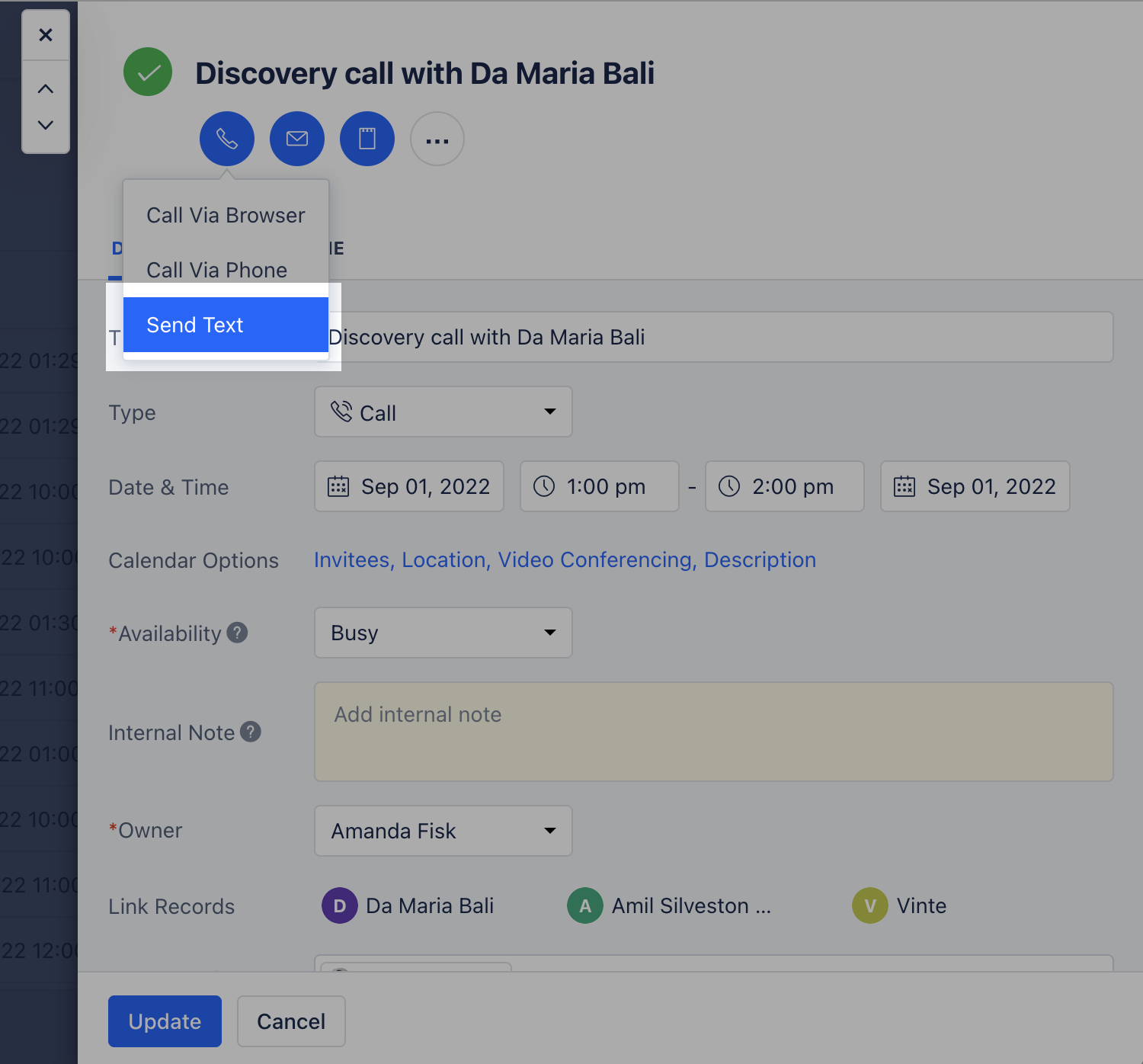 Compose and Send or Schedule your Message as required (Refer steps above for sending Text Messages)

Similar operations can be performed for other modules
From: Contact/Company/Activity/Deal List Page

From : Contact  / Company / Activity / Deal Detail Page
Go to Deal Module
Click on Deal Title (Board or List View)

Go to Detail Page
Go to Contact Detail Section
Hover over the Phone Field
Click on Send Text Messages

Compose and Send or Schedule your Message as required (Refer to steps for sending Text Messages here)
From: Text Conversation View
Communication isn't a one-way street. To ensure you have effective two-way communication Salesmate CRM has added the conversation view to its text messages. 
Follow this Page for More Insights